This article may contain affiliate links; if you click on a shopping link and make a purchase I may receive a commission. As an Amazon Associate, I earn from qualifying purchases. 
Many style icons and experts discuss buying wardrobe staples and how they wear the same pieces they've owned for decades. As a woman who in the past dozen years had a baby and went from a size 10/12 to a 16 to a 12 and back to a 14/16 and now a 12/14, whose feet increased a half size after having a baby, who began weightlifting, who was a vegetarian and then wasn't, who did Weight Watchers, Whole30, and a plant-based diet, my body has constantly been in flux. I know many can relate to this. It's hard to feel good investing in clothing not knowing if it's going to fit a year from now, even if you're the same weight or even the same clothing size. But I have several items I bought a decade ago and still rock on a regular basis. Items that worked at different stages of my life and my figure. These are the items I bought that were true investments: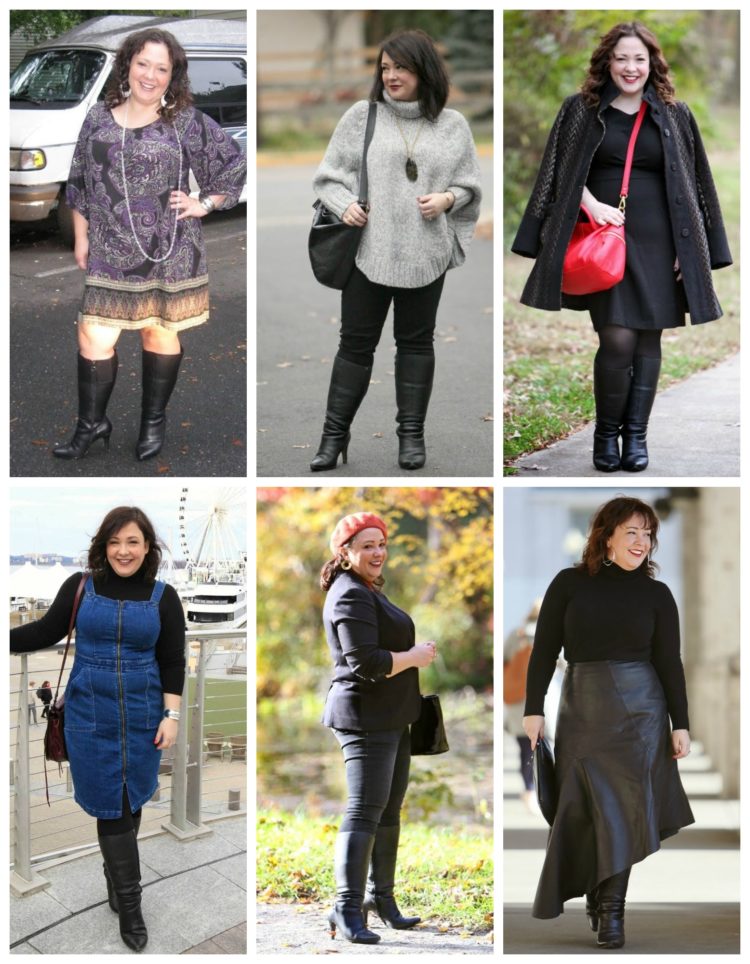 Ros Hommerson 'Maryland' Boots
Sadly, these boots are no longer available. And even more sad, these boots are on their last legs. I paid $300 for them, and an additional $65 to have a cobbler tailor the shaft to match the shape of my legs. I have had them reheeled and resoled several times, got new insoles, and had a zipper replaced. Over a decade later, I still wear them regularly. The elastic in the gussets is shot, one zipper pull fell off and I can only pull on the boot, and the lining is crumbling, leaving black leather dust on my legs and white lining occasionally peeking out of the top of one boot. They have been worth every penny, and I wish I could find a worthy replacement.
What makes them special: The boot is sleek, yet also made for an extremely wide calf (20" circumference). The leather is soft, glossy, elegant. The heel is a walkable height and slim, looking chic with dresses or over leggings. The toebox is slim, almond shaped, classic and sophisticated. But what made these boots such a well-loved pair was taking the extra effort to have them tailored by a cobbler. Before, they looked like pirate boots, bowing out on top. My regular cobbler refused to do it, but I found another cobbler who would. That cobbler is no longer in business; if I found a worthy replacement that had the same issue I'd drive an hour away to find someone to tailor them and would pay twice as much if need be. It made all the difference.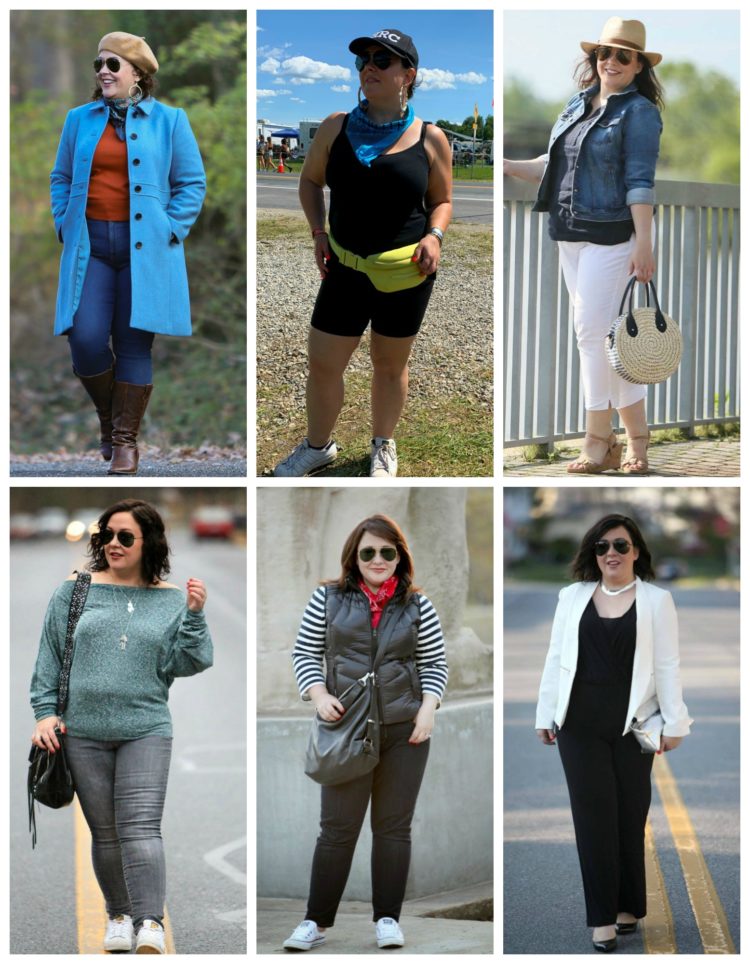 Ray-Ban RB3025 62mm Aviator Sunglasses
This year I dropped and broke my gold aviators with the gold lenses; they were 15 years old. I'm still wearing my gold aviators with the green lenses, which are 8 years old. My black aviators with the black frames are five years old. These sunglasses aren't cheap (they are anywhere from $125-$225 depending on color, polarization, and sale) but they are clearly worth the price. I have a big face and they look proportional on me. As sunglasses trends changed from big black or tortoise frames to aviators to cat eyes to oversized frameless to round to hearts to whatever, these sunglasses remained stylish. They are so perfect for my face and style it has stopped me from randomly buying cheap sunglasses to fit current trends, and has made me far more careful with my sunglasses. It doesn't hurt that they also fit my husband so we share the pairs, getting even more of a money's worth.
What makes them special: They're a classic. Like Wayfarers fron the same brand, Ray-Ban has some sunglasses that are eternally classic and eternally cool. The shape, the weight, the color… I've not found an equivalent that is either cheaper or more expensive.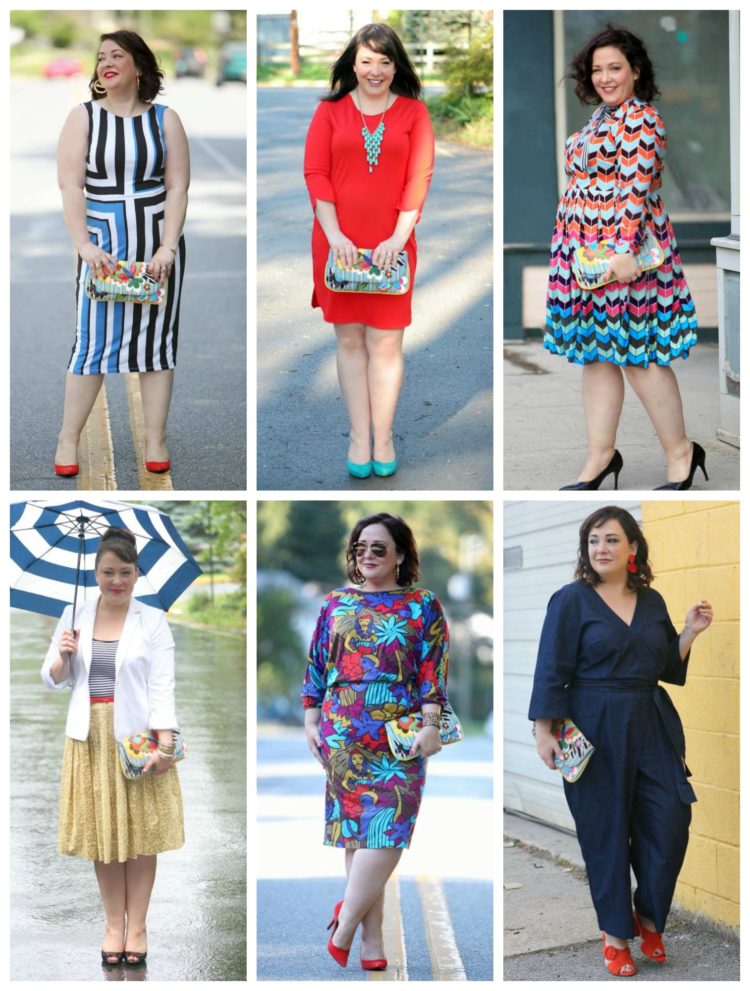 Novica Clutch Purse
In October of 2009, Novica reached out and offered me store credit to buy something from their store and showcase it on the blog. Little did either of us know that wacky cat purse would become one of the most carried bags in my wardrobe! The clutch is just big enough for a phone, lipstick, and ID. It's a crazy hodgepodge of prints, colored leather, and stripes. It goes with nothing and therefore it seems to go with absolutely everything.
What makes it special: It's one of the first items I not only received free through this blog, but that I could pick out. I love how quirky it is, how it is a conversation starter, and how it can either blend in to a wacky mix of a look or be the pop a simple ensemble needs.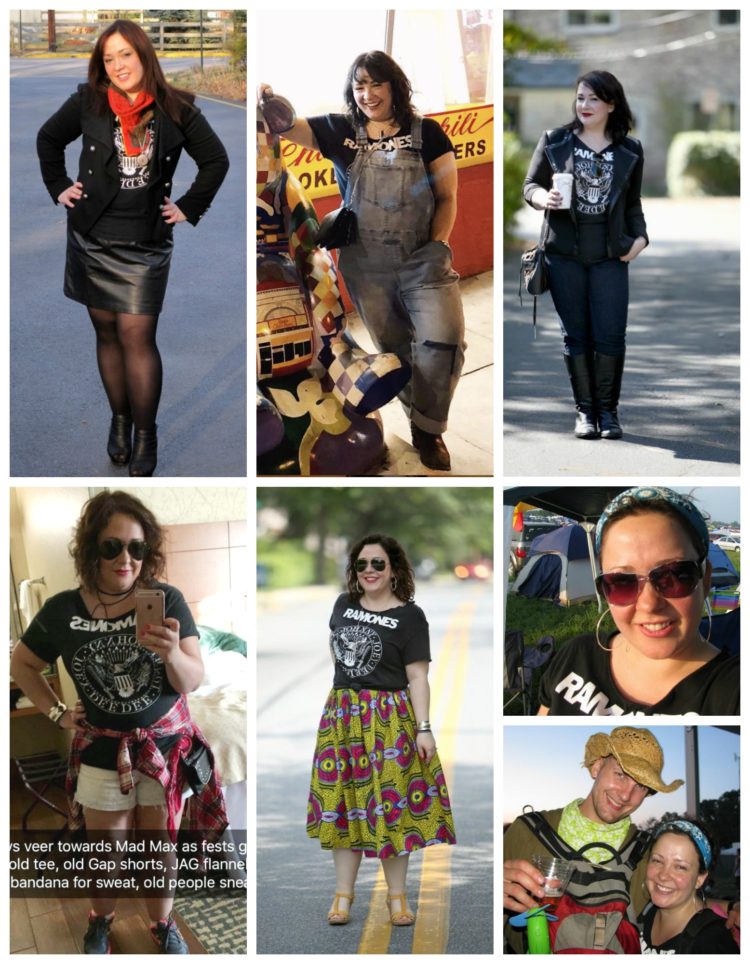 My Ramones T-Shirt
I know I've had this shirt for at least 15 years but I think it's more like 20 or more. I bought this sometime after college. It was a crisp black t-shirt with the classic Ramones logo on it. I washed it a million times and it still was crisp and black. I cut off the neck and the hem of the sleeves. I soaked it in salt water. I lay it out on the deck to get bleached by the sun. It helped a bit but was still very crisp and new. So I just started wearing it every chance I could so it would break down with sweat and warmth and washings. After one summer, it looked cool enough to take it from aerobics class and working in the yard to wearing it out with jeans. And now, it's one of my beloved t-shirts. It's perfectly cut up and weathered and worn and now I'm afraid to wash it for fear it will push it over the edge. It's been to every single music festival I have attended, and been worn to several other concerts. I wear it under blazers and under overalls, with ball skirts and leather leggings. I wore it when I was a size 10/12 and when I was a size 16. It was worth the effort.
What makes it special: I took the time to tailor it to me. I didn't follow instructions on trimming it, I did it slowly. I cut off the sleeves just above the hem, I cut out the collar. I put it on, stretched it a bit, assessed. I turned the shirt inside out, folded the chest in half, and trimmed a bit to make the neckline more a u than a crew. I then washed and dried it, put it back on, assessed, and trimmed here and there on the neck to get it a bit better. Stretched, washed, dried, and the third wear I trimmed again. I can't say this always works, I've destroyed my share of fabulous t-shirts, but for this one the stars aligned.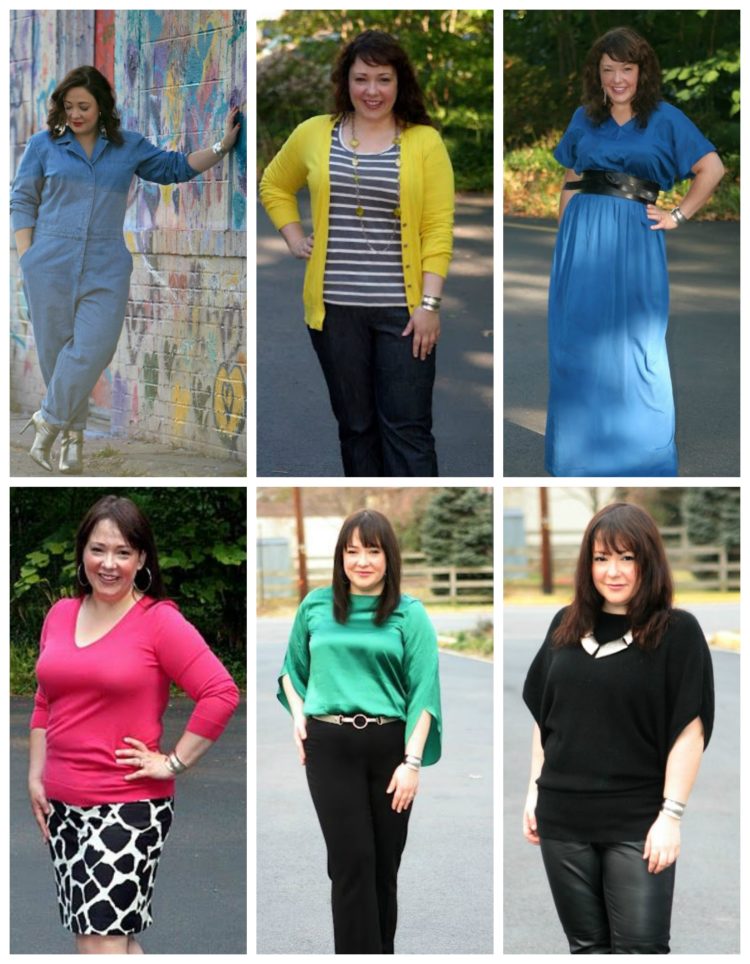 My Silver Cuff Bracelet
In 1997 I had an interview to be a manager trainee for Express. I had a job, but it had become toxic and I needed to escape and soon. I met the district manager in the center court of a nearby mall. She was so stylish, in a belted olive green technosuede suit with a leopard-print chiffon scarf tied jauntily at her neck. I knew I impressed her. I knew I'd be hearing from her. I shook her hand goodbye, she walked back to the store, I walked to Hecht's department store. I was on a high from the interview, I wandered around the jewelry department. Signs said they were having a sale. I saw this cuff in a display case and asked to try it on. It was sterling silver, I knew I wouldn't be able to afford it but I wanted to see it on my wrist. I asked how much. "Uh, I'm not sure, there's no tag," the salesperson said. He went to talk to another employee and came back. "It's $35.00." I knew it was worth more than that and I had a feeling the other employee thought it was from the Monet section, not the sterling collection but I didn't argue. Almost 23 years later I still wear this bracelet several times a week. Every single one of my friend's babies has teethed on it. It has been to seven countries and across the United States.
What makes it special: It's so big and bold, but the shape is comfortable without sharp edges. It's sterling silver so I can bend it without worrying the finish will crack, allowing the bracelet to mold to the shape of my left wrist perfectly. There is no specific trend to it, it sort of morphs into whatever I'm wearing. And well, I know that it has only increased in value over the years making me proud of such a random bargain on what ended up being a very important day (I did get the job and it launched my career into fashion).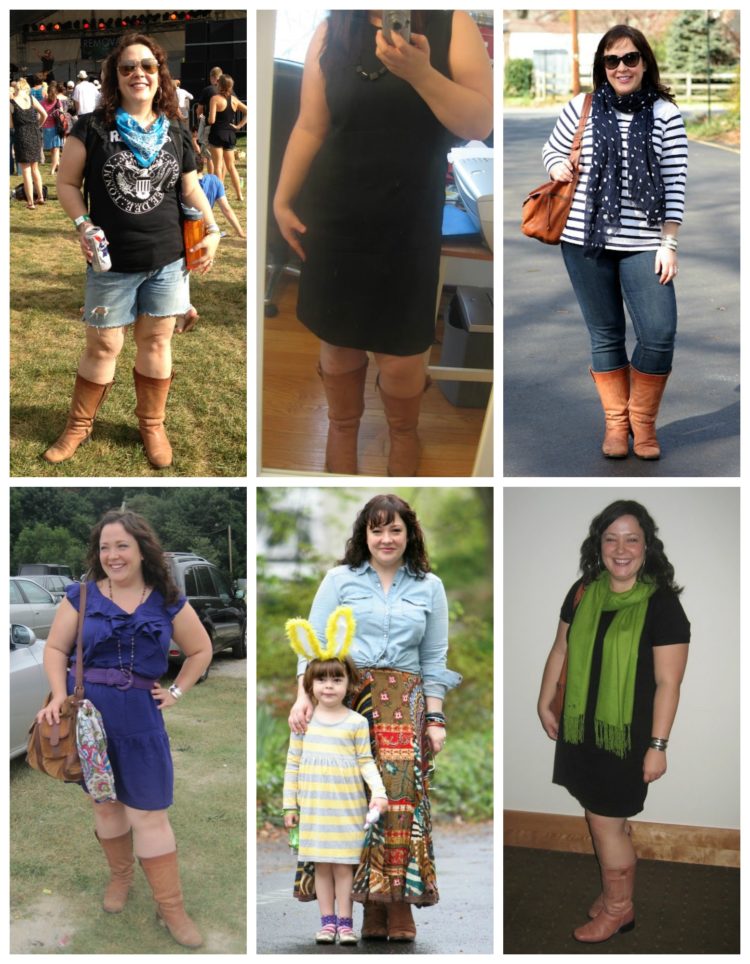 DUO "Bern" Boots
I have always had large calves. I walked on my toes as a kid (and still a bit as an adult) and it caused my calves to develop large muscles but also larger muscles in my shins and down into my ankles. Wide-calf boots at department stores were rarely large enough. A little over a decade ago I heard of DUO Boots, a UK retailer that makes custom boots. They had amazing customer service, I was able to call them, share all my measurements, and they told me which styles of boots would actually work for my leg beyond just my calf circumference. I really wanted a pair of Frye harness boots but they wouldn't even go over my ankles. These boots looked like a similar style. They fit great, and were comfortable too!
Karl hates these boots, he calls them my Forrest Gump boots comparing them to the braces Forrest wore as a child. I didn't care, I was so thrilled to have tall boots that fit I wore them ALL THE TIME. I thought they were so fabulous. I wore them with shorts, I wore them with dresses, I wore them over jeans. And at some point, I realized they just didn't look as good as I thought… and while I won't tell him I think Karl was kinda sorta right.
But they were comfortable even for hours on my feet so I took them with me to Bonnaroo. They did me well, they protected my legs from the sun and dry grass, they kept my feet happy, they were okay with getting mud and beer sloshed on them. And they went from being something I wore to work with sweater dresses to something I wore to music festivals and other situations where I'd get muddy. They've been to almost every music festival I have attended, though the last two they weren't comfortable anymore. While these boots are still in my closet, I don't know if they'll make it into 2020.
What makes them special: I think it's sentimental and emotional more than something inherent with the boots. They were the first tall boots that fit my legs, they've been on so many adventures with me, they were some of the only shoes that fit me beyond my first trimester when pregnant. I must say the low-contrast color has made them easier to wear with bare legs than the same boot in brown or black.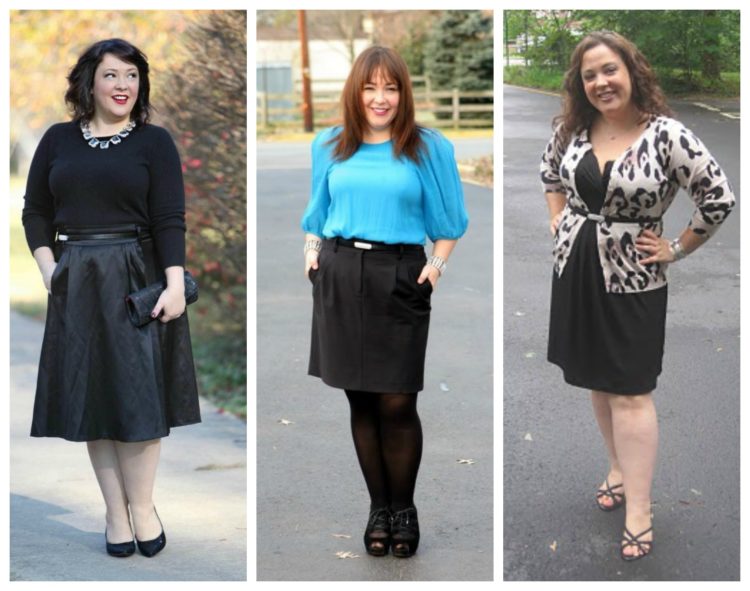 Express Snakeskin and Pave Buckle Belt
One year when I worked for Express, they had this amazing collection of ball skirts, cashmere twinsets, and dressy accessories. I had no place to wear a periwinkle blue taffeta ball skirt but I bought it and kept it for over a decade in my closet just in case. This isn't about that skirt, which I eventually sold. It's about the belt that was leftover from the collection and marked down to $1.99 and I bought it during one of my manager promotions where I got 55% off. I wore it sometimes, but it didn't really fit my young retail and clubbing persona. I don't think I really started wearing it regularly until I was pregnant and it looked good dressing up a matte jersey maternity dress (it was skinny enough to fit between my breasts and belly). Go through my archives and you'll see I wear it a couple of times every year.
What makes it special: It's the kind of belt that doesn't need belt loops, and doesn't have the extra belt stick out beyond the buckle. It's slim but not skinny, and isn't a specific trend. It has cinched sweater coats, replaced self belts on dresses, been worn high on my ribcage and at my actual waist. Not leather, not velvet, not satin, it works all seasons of the year and with anything from chambray to silk. And I love that a belt I bought in the '97 when I was a size 8 worked all the variations I have been from them until now!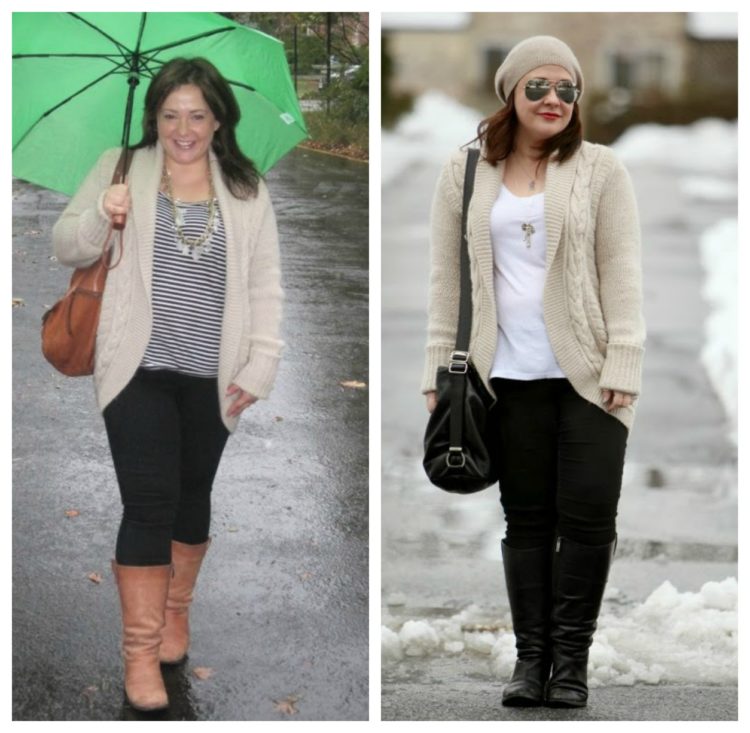 Taupe Ann Taylor Cocoon Sweater
I'm not sure when I bought this, but it was before 2010 as all the times I wore it that year on the blog I wrote "no longer available." I do remember buying it at the Ann Taylor on Connecticut Avenue that I passed every day on my way to and from the office. I remember it was on a rack near the center of the store and also came in gray and while I rarely wear brown and taupe colors I was drawn to it in this color. I remember it was expensive and I used my self-lie of "it will be an investment piece, I'll wear it for years!" For once, it proved true. I wore the hell out of this sweater. The day I went to the emergency room for my shattered radius bone in my right arm, I wore that sweater both for warmth and moral support. I wish I didn't because the trauma of that experience made it hard to wear it. Even though I had it dry cleaned, I swore I still smelled hospital on it. But I never got rid of it and this winter I've started wearing it again. It seems more itchy and has a lot of fuzzballs on it, but there's nothing better when it's cold in my office and I'm in a writing frenzy. I'm wearing it right now.
What makes it special: It was ahead of its time. A decade later, there are cocoon sweaters at every store in chenille, in cashmere, and in thick cableknit wool like this one. The color is an elegant neutral – no heathering, no orange tones, just a cool taupe that is eternally chic. And it's also practical; one of the warmest layering pieces I know that looks good over a Breton tee as well as a merino turtleneck. It could be worn to work and also be worn when huddled under a blanket on the couch nursing the flu.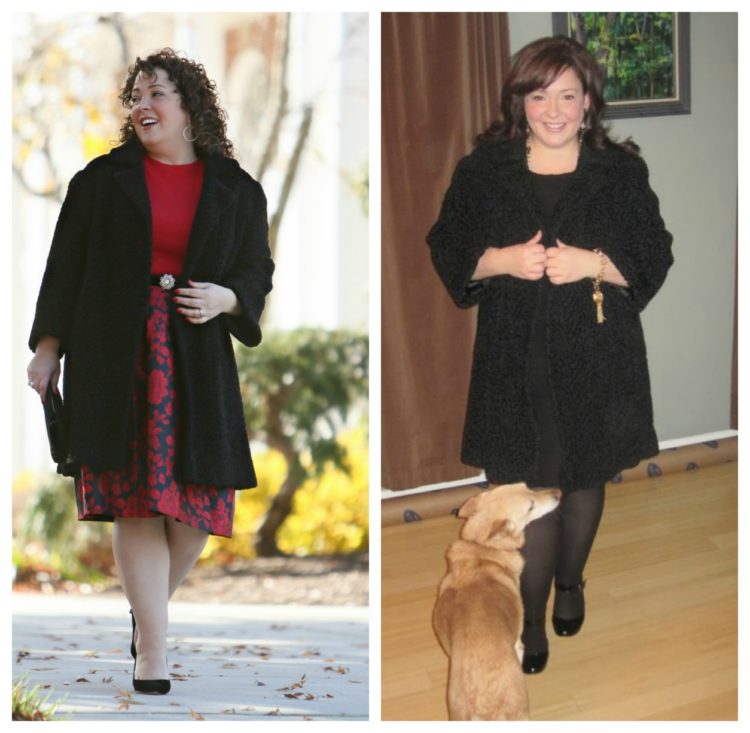 My Black Vintage Fur Coat
I received the coat from a relative when I was in college. I have worn it at least once a year since. It's my special occasion coat. Since it has bracelet-length loose sleeves and an a-line shape the coat has fit me every stage of my adult life, even when I was pregnant. I love wearing it because it reminds me of my relative and I feel honors the animals that died decades ago to create it.
What makes it special: The cut works no matter my size. The style is so blatantly vintage it transcends style. And because it's quality and fur, it truly keeps me warm.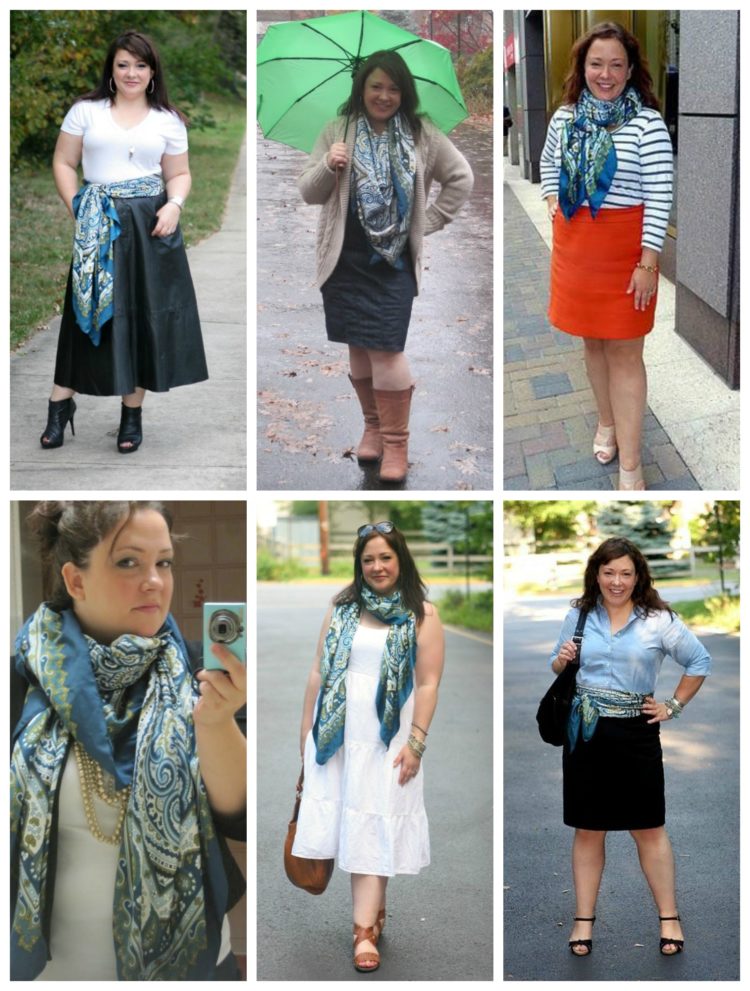 H&M Oversized Scarf
They had just opened an H&M in a nearby mall and it was exciting. I saw so many bloggers in big cities wear this brand I wanted to check out the store. I was with a group of friends, if I am recalling correctly we went to the mall to go all in on a gift for friends getting married and some of that group had no interest in fashion and rolled their eyes at my desire to check out H&M. I did a quick figure-eight around it so I wouldn't hold my friends up and I also felt at the time I was too large for any of the clothes in the store. And then I saw this scarf thrown over a rack. I picked it up… was it a scarf or a tablecloth? I loved the colors and the classic paisley print but the ridiculous size and immediately took it to the register. The cashier shared she broke her arm a couple of months earlier and used the same scarf as a sling since it was more fashionable than the hospital-issued one. Little did I know several years later I too would break my arm and remember her words as I fashioned the scarf into a sling. It had already been a blanket scarf, a cummerbund, a headscarf, and yes even a tablecloth. I haven't worn the scarf on the blog recently but I did wear it this summer knotted to make a cardigan of sorts with a sundress1
What makes it special: Its size. Seriously, it is ridiculously big yet the same pattern and fabric of a classic square silky scarf. And now I want to play with it again and find a way to wear it in January!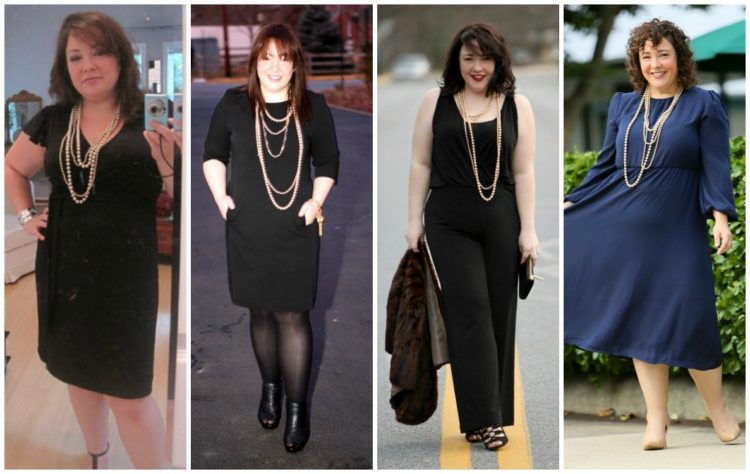 Honorable Mentions: Jewelry and Scarves
Going through my archives I see so many scarves and pieces of costume jewelry I've worn over the decades. Two strands of very long golden pearls I got during a Nordstrom Anniversary Sale – one a smaller diameter than the other worn as recently as this post. A brown leather O-ring belt that I believe originally belonged to my mom. A red paisley wool scarf that belonged to my dad that I still love wearing from time to time like a bandana. And my red and turquoise bandanas both I've owned since college. There are earrings and belts, scarves and leather gloves, even a rain poncho and packable rain jacket I've had for over a decade. But the ones above, they are the ones that really earned their price and their space in my wardrobe for over a decade!
I asked this question in the WO2 Community recently, but I'd love to hear from the rest of you. What items are still in your wardrobe that you regularly wear and you purchased at least a decade ago?