This article may contain affiliate links; if you click on a shopping link and make a purchase I may receive a commission. As an Amazon Associate, I earn from qualifying purchases. 
Saturday our good friend was hosting a festival at a local bar and grill and my husband was there to photograph the event (and partake in the complimentary beverages).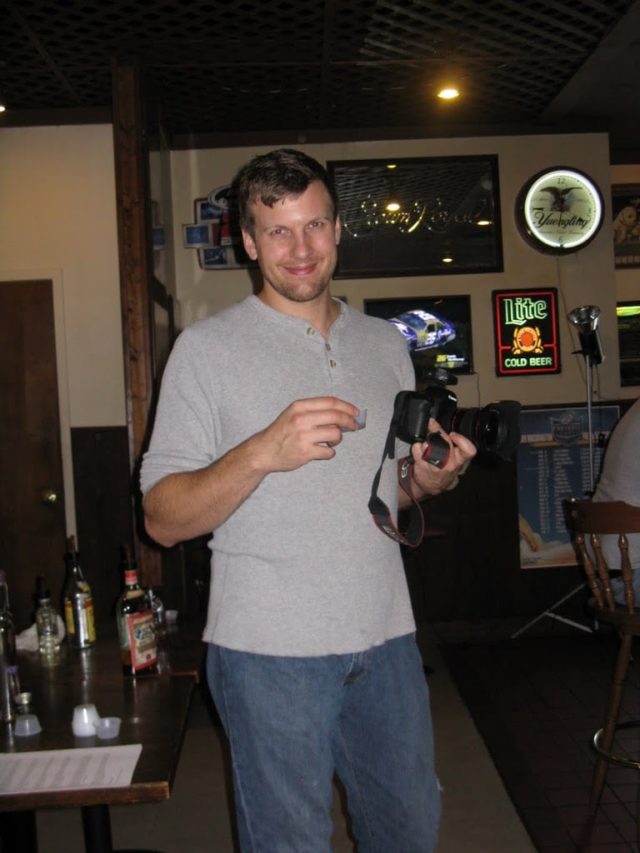 My mom, her boyfriend, my sister and I went – and yep Emerson came along for the ride! This is E with moi and my sister.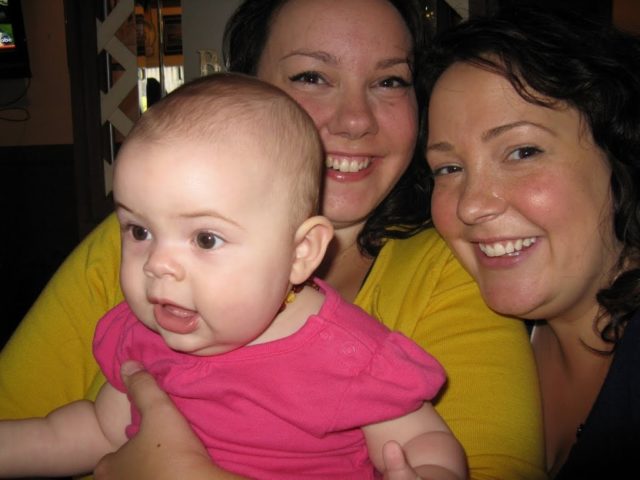 And yes, I am wearing the same cardigan I wore on Thursday with a different white tank and a pair of jeans. Casual affair, casual attire. Makeup and hair were minimal because I was in quite a dash to get going.
Saturday night we stayed in and relaxed and I even got in a nap that day. My kind of weekend!
Sunday we did a whole heck of a lot of nothing which was LOVELY. I didn't change from a dark red nursing tank from Bravado and a pair of black yoga pants from Old Navy.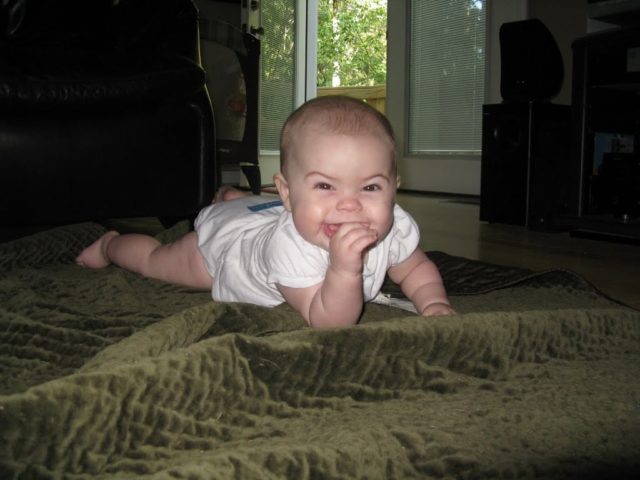 Emerson will be crawling any day now so we gave her plenty of floor time. She loves figuring out that she can move and I caught a few pictures of her completley delighted in being able to scoot around, lie on her back and push off from the furniture, etc. Hubby made a delish breakfast and dinner and we had an early bed time.
Just what we needed after so many weeks and weekends of long hours and social engagements!