This article may contain affiliate links; if you click on a shopping link and make a purchase I may receive a commission. As an Amazon Associate, I earn from qualifying purchases. 
Saturday we started the day with breakfast with my mom and boyfriend. We then spent most of the day at home. Saturday night, we went to see a midnight showing of the Rocky Horror Picture Show. my sister and I always love an event where we can wear a wig…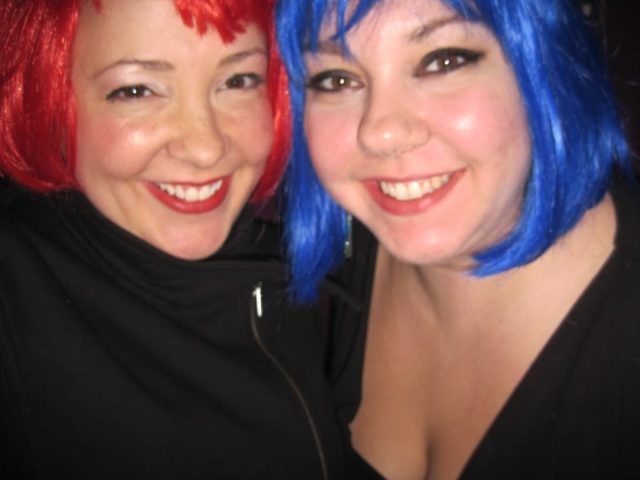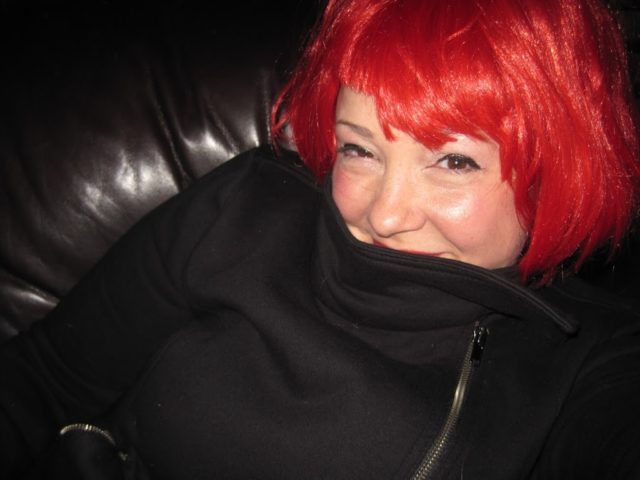 I wore my black ponte dress from Ann Taylor LOFT, black leggings, black pumps, and my black knit biker jacket from Gap. Oh, and a crapload of black liquid liner! I never found a colored wig in the stores, but remembered my mom had a red one from a costume she wore a couple years ago. I picked it up when I dropped off Emerson for the evening. My husband kept calling me Leeloo.
It was fun, and so nice to see a small independent movie theater have a line around the block with people waiting to see the show!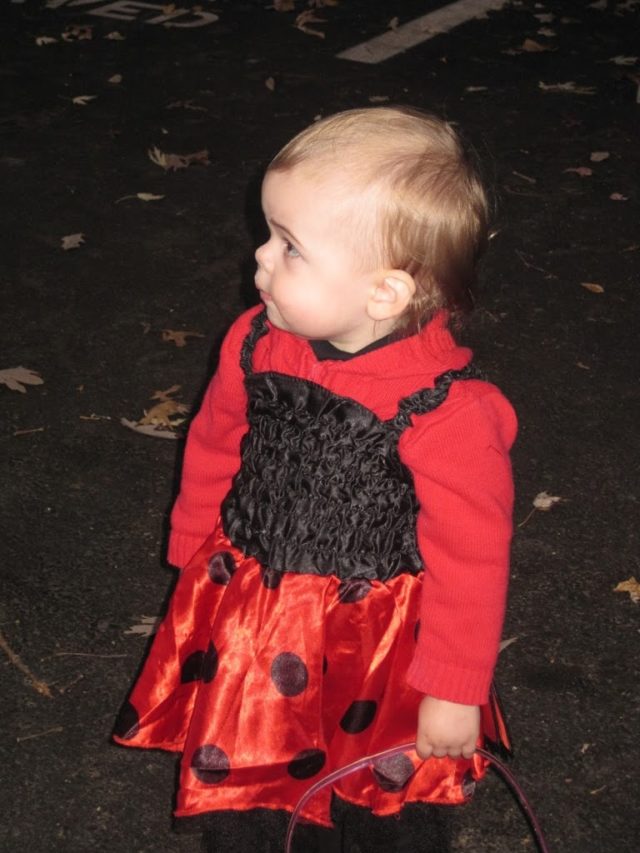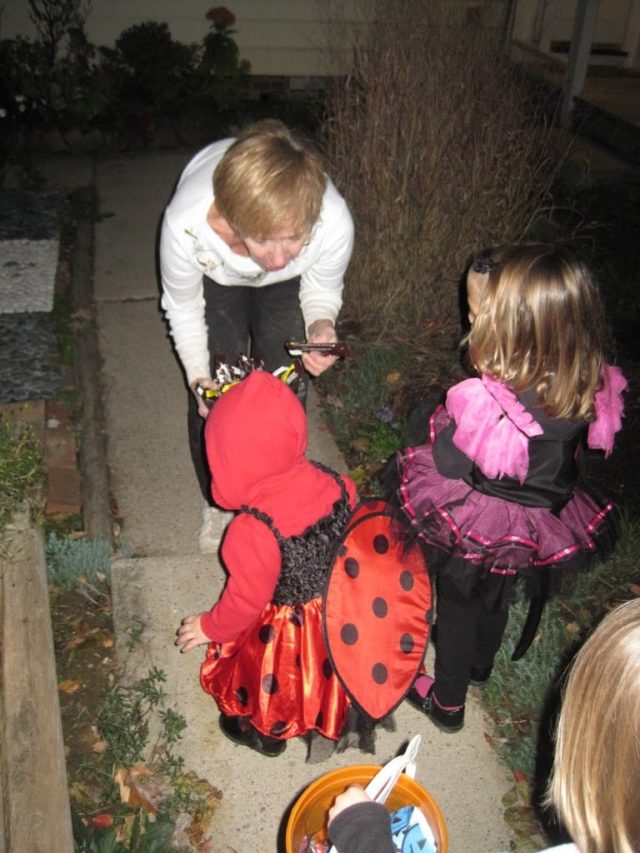 Sunday we spent at home. We had my sister over for dinner and she went with me to take Emerson Trick or Treating. Emerson this year was old enough to sorta understand the process, but we only hit maybe four houses before we were all finished. She didn't like keeping the candy – she would either give it back to the homeowner or pass it to me or my sister. She did love seeing all the kids (and dogs!) in costumes and slept VERY well last night. I let her try her first bit of candy, a Snickers. She kept signing and asking for MORE, she liked it so much!
Emerson was a ladybug, but it was such a darn cold evening, I bundled her up in black leggings, red knee socks, a black turtleneck and a red hooded sweater all under the costume. Sort of Hobbit meets Ladybug, but she stayed cozy the whole time!