This article may contain affiliate links; if you click on a shopping link and make a purchase I may receive a commission. As an Amazon Associate, I earn from qualifying purchases.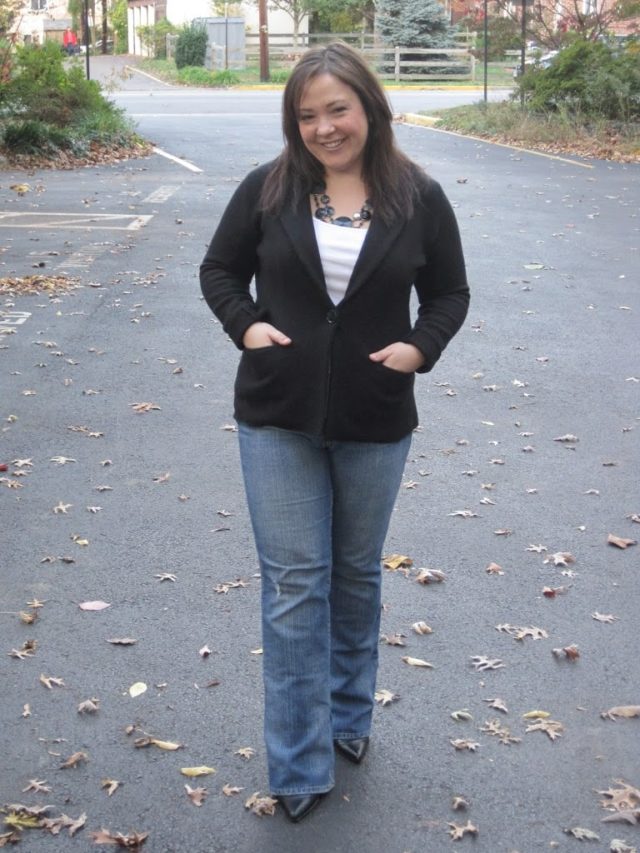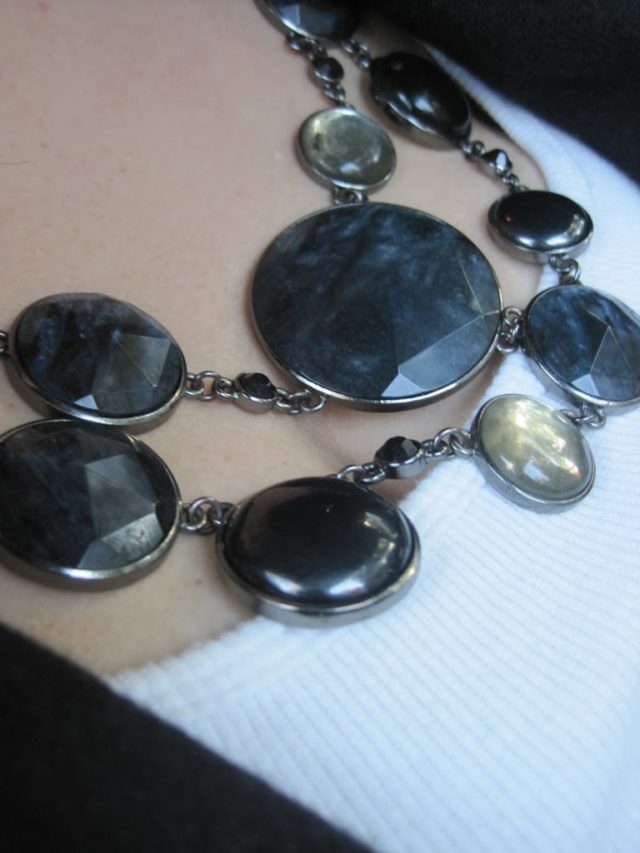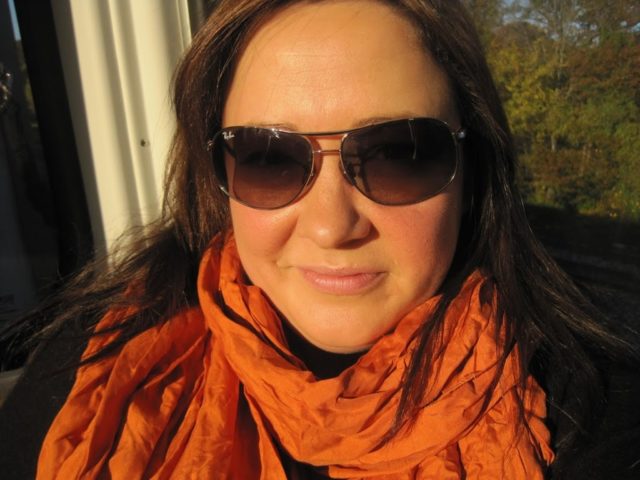 Black merino blazer – Ann Taylor Loft
White tank – Caslon by Nordstrom
Necklace – Ann Taylor (no longer available)
Jeans – Seven
Boots – Fitzwell "Andrea"
Sunglasses – Ray-Ban
Scarf – Banana Republic (no longer available)
This morning I slept until almost 7am! How delicious! I just took a flat iron to my hair for a quick fix to next-day bedhead.
This post is late because my boss sent me home early. 🙂 It was very sweet, my coworker and I really worked crazy hours this week, a bit more crazy than the rest. So the rest banded together to cover things so she and I could leave early today. I am pretty lucky to work with such a great team of folks!
I left, and stopped by Party City in an attempt to find a fun colored bob-cut wig to wear to Rocky Horror. No clue what I was thinking, that place was a MAD HOUSE. There was a line wrapped through two aisles of people waiting for costumes, and employees on ladders covering up the costumes that were sold out. Another line the length of an aisle for the checkout. The aisle for wigs and such was a mess and you waded through about two feet of wig, glove, tight, and mask packets with people on their hands and knees pawing through it, trying to find the right item for their costume. People were half-dressed pushing for space in front of the one mirror to see how items looked on them. Yeah… think I will make do with what I have on hand for tomorrow night!