This article may contain affiliate links; if you click on a shopping link and make a purchase I may receive a commission. As an Amazon Associate, I earn from qualifying purchases.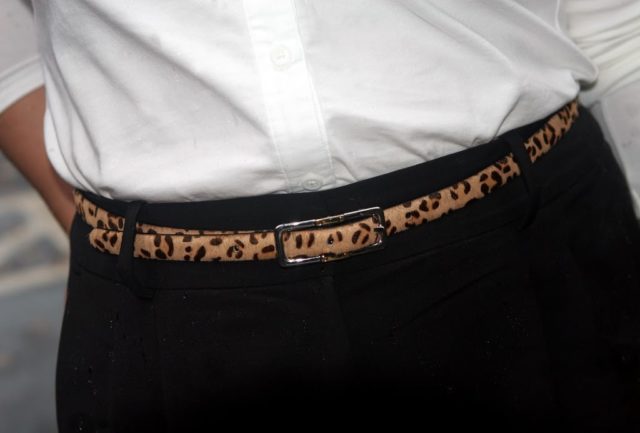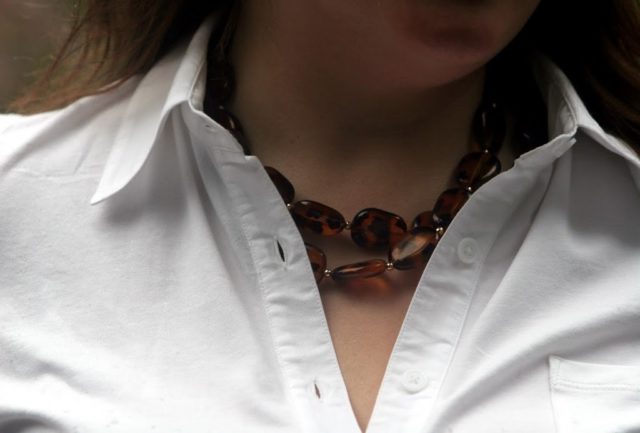 Knit button-down shirt – CAbi
Skirt – Ann Taylor (similar)
Booties – Miss Sixty (similar)
Belt – Lauren for Ralph Lauren
Bag – Sabina (similar)
Necklace – little boutique in Rehoboth Beach
Bracelet – Lauren by Ralph Lauren
LOVE this shirt!  I have such trouble finding white shirts to fit my chest, and when I saw this shirt from the Fall CAbi line, I had to get it.  It has a cotton collar and placket, but the rest is of soft jersey.  No need for safety pins to hold the bust together!
What a dreadful rainy day! Obviously it was drizzling during picture taking this morning. Then I left my umbrella in the car when my husband dropped me off. Then I went to transfer trains at Gallery Place Chinatown and there was a fire on the tracks at Union Station and no trains were coming. I had a 10am meeting, and it was now 9:15. Caught up with a coworker at the station, we decided to walk (to Dupont Circle). We got outside and the skies opened up. We had one umbrella between the two of us and it wasn't cutting it. So we tried to hail a cab… but so was everyone else. After about 15 minutes we finally got one. Got to work around 9:55.
Today I have meetings on and off until 2pm, then have to dash home (hope the Metro is back to normal by then), and then heading towards Baltimore to run a rehearsal for a wedding I am officiating tomorrow.
Tomorrow there is a children's consignment in town but I am sending my mom on my behalf because I need the morning to prepare for the day. Emerson and I have swim lessons, then E & my husband are going to a birthday party for our dear friends' son, and I am going to officiate the wedding.
Sunday we have another birthday party to attend, but I think I'll be sending my husband and Emerson without me so I can get myself in order. This is one thing I will be working on: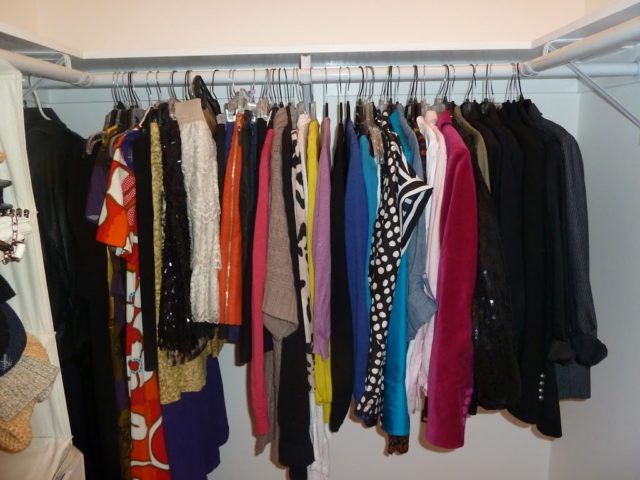 Yes, I have a CLOSET AGAIN! I just need to fill it up (this is all I have been able to accomplish this week).  I also hope to list some old clothes on eBay (will be sure to let you know when they are up!). What are your weekend plans?
Follow Me | Twitter | Facebook
Save