This article may contain affiliate links; if you click on a shopping link and make a purchase I may receive a commission. As an Amazon Associate, I earn from qualifying purchases.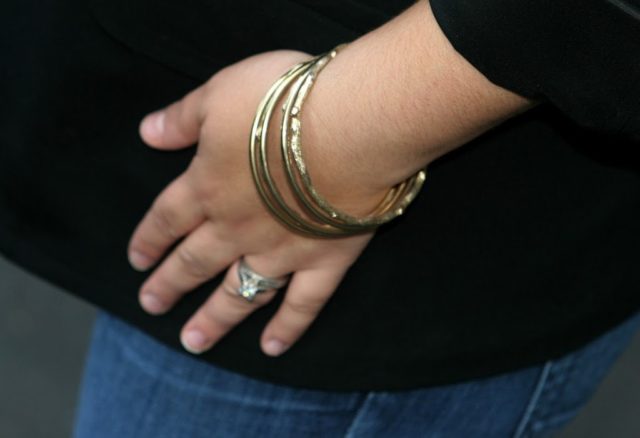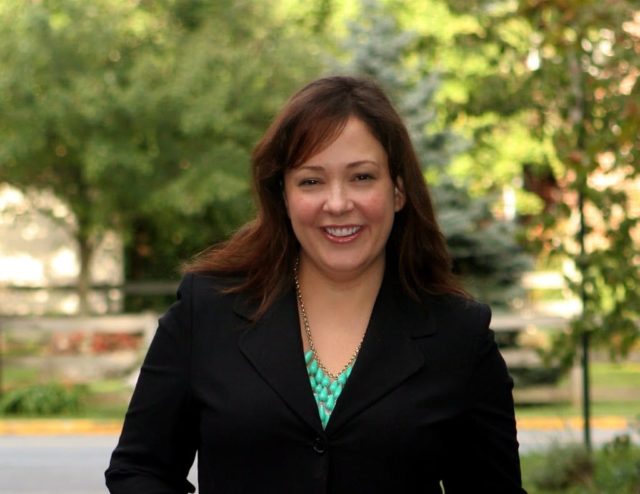 Jacket – Limited (at least 10 years old – similar)
Tank – Caslon (similar)
Necklace – J. Crew via eBay
Jeans – Gap "Long and Lean" via the DC Sip & Swap
Shoes – Miss Sixty "Jaiden"
Bracelets – Lauren Ralph Lauren and Ann Taylor
So um… two things going on here. You'll see that not only am I wearing my engagement ring, but also my wedding band! I was able to get it on this past weekend and have been wearing ever since. I haven't been able to fit it since my first trimester and even then it was a tight fit!
Second… these jeans? I picked them up in a rush at the DC Sip & Swap and got home, hoping they would run large. I couldn't even get them over my butt and thighs. This morning I was looking for my old Gap Essential jeans, thinking maybe I could cuff them like boyfriend jeans. Digging through the "To Donate/Swap/eBay" bag I found these jeans and gave them a chance. They FIT! Me, in a size 10 pair of jeans? This hasn't happened in YEARS! Happy Friday to me!
This weekend is my friend's baby shower, and there is a blues music festival in town. Otherwise pretty free. I hope me and the fam can relax, get this bug past us 100% (Emerson is pretty sick again and my husband is also battling it). What are your plans for the weekend?
Follow Me | Twitter | Facebook