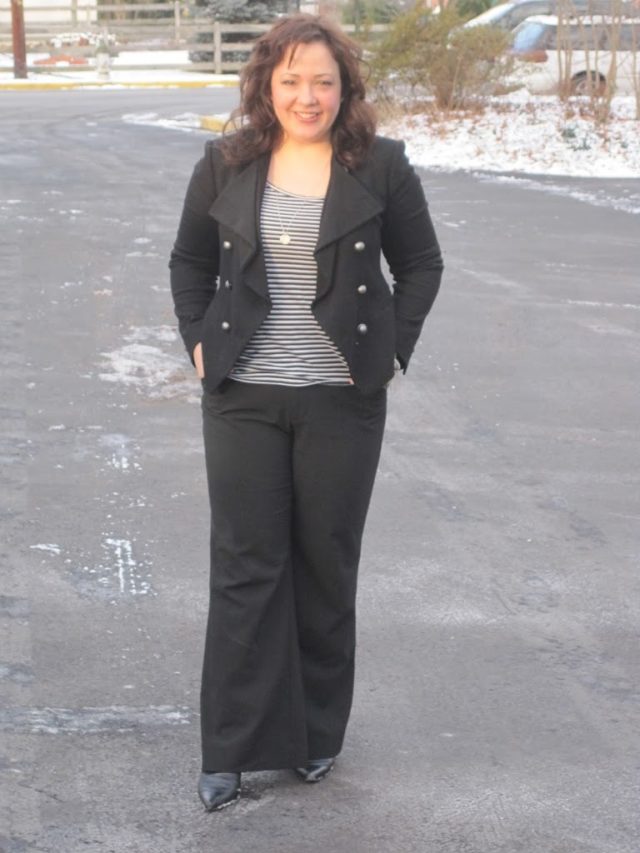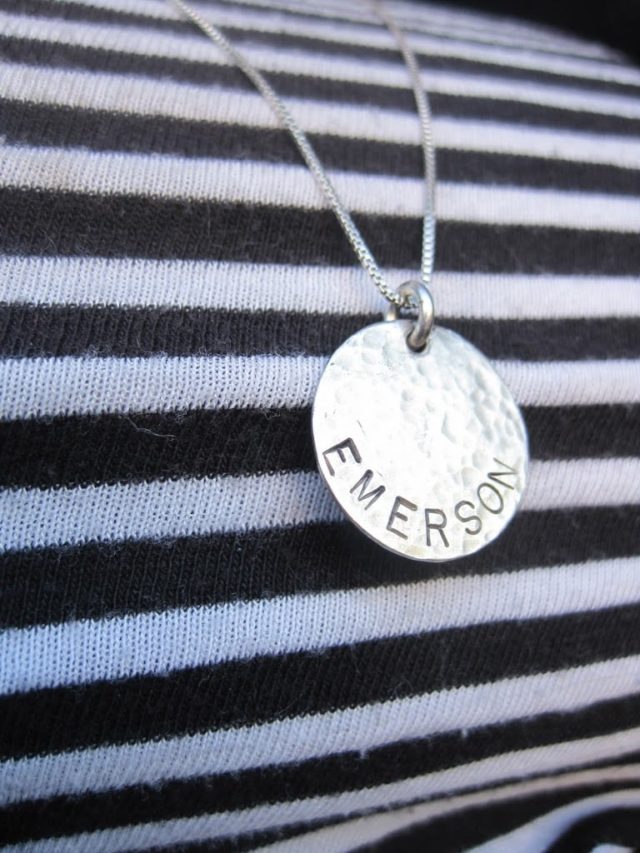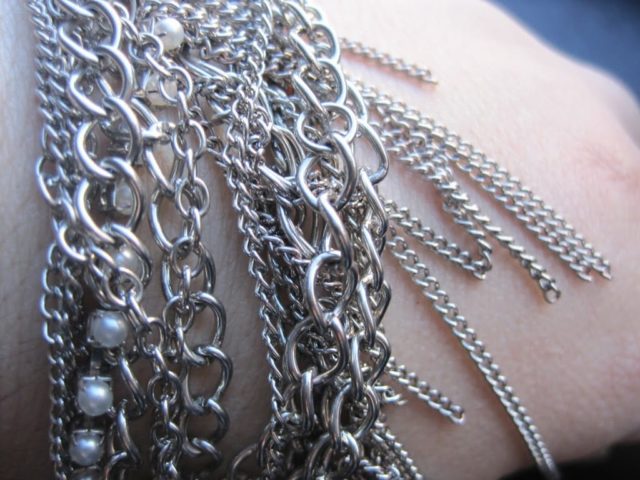 Black and white striped scoop tee – Ann Taylor (no longer available)
Black felted wool military-inspired jacket – Ann Taylor (still available in stores on the clearance rack)
Black pants – Gap Perfect Trousers
Black leather boots – Fitzwell "Andrea"

Silver necklace – Pendant from Tags-n-Stones on 30″ silver box chain
Bracelet – Tarnish via Nordstrom (no longer available – similar)
When Emerson was born, Christina Lee of Tags-n-Stones sent me this pendant with a pearl charm on a lovely silver chain. It was one of my favorite gifts and I wear it often. I have worn the pearl drop alone, the silver disc alone, with a different stone drop, with different chains. Today I wanted a necklace that wasn't the star of the show, but still had some interest so I put my "Emerson" disc on a 30″ sterling chain I had in my collection. Perfect!
And this bracelet has become quite the favorite. Not too shabby for a random accessory that cost less than $20!
Still not feeling my best today, but at least I got fully dressed! Oh, and I am wearing a new lip gloss – it's "Roxanne" by Buxom Lips – I got this kit last night from Sephora. I got a similar collection last year and loved most of the lipcolors that were included. Gosh for $30 you usually only get one or two lip products, to receive ten (and most are either full-size or close to it) is awesome. And for Beauty Insiders, if you like one of the products in the kit enough to buy it individually, there's a coupon in the box for 100 points!