This article may contain affiliate links; if you click on a shopping link and make a purchase I may receive a commission. As an Amazon Associate, I earn from qualifying purchases. 
No outfit posts the past two days because I have been working like crazy.  Yesterday I clocked over 12 hours in the office, and today I woke at 4:30 to get back to the grind.  Having these crazy, stressful days after planning and hosting a toddler birthday right after a week back to work which was right after the holidays… well it's taking its toll.  I feel a bit under the weather, groggy, icky, not quite me.  Oh, and there was some snow/sleet in DC.
And this has affected my outfits.  Both yesterday and today I wore jeans tucked into my DUO boots.  Yesterday I felt so miserable I didn't wear makeup (can you BELIEVE it?  Though really after using my new moisturizers it's not as awful of a sight).  Today I resorted to my chunky cozy taupe sweater jacket from Ann Taylor – it's like my semi-chic Snuggie and I always wear it when I feel cold and dreary.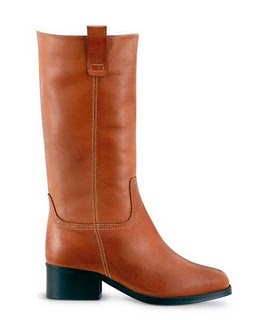 Oh, and speaking of my boots – they are starting to fall apart!  After three years of weekly wear, two Bonnaroo festivals, three DC winters of ice and salt, a couple other concerts and festies I see the leather on the right foot is starting to pull away from the sole.  As I go to pick up two pairs of shoes from the cobbler I will be taking these to see if they can remedy the situation. If not… well my color of the Bern boots are currently on sale for less than $100 US!  If they HAVE to fall apart, at least it is at sale time…
My work meeting today ended early and I am taking advantage of it by cleaning up my Outlook inbox, and going home early.  Hope to be back in full effect on tomorrow.  But until then, here's some links you should check out: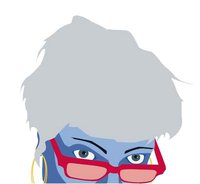 I recently was a guest blogger at the DC Goodwill Fashionista and wrote about New Years resolutions for your wardrobe.  A couple simple (and cheap!) tips to revitalize your closet and your personal style.  Check it out – I hope you like it!

I also became a weekly guest blogger at the Savings.com blog!  Every Monday you will see a new article from me on their site.  These articles will not be repeats of what you see here at Wardrobe Oxygen – it will be new content from me that focuses on being a frugal fashionista.  Check out my first post – Save Your Soles With Regular Shoe Repair.  I hope you find it helpful – it's another article that will help you make the most of the wardrobe you already own.  If you like it, I would LOVE it if you left a comment on the article!
There is snow in most every state right now – I hope all of you are staying safe and warm.  Hope to chat with you on tomorrow!