This article may contain affiliate links; if you click on a shopping link and make a purchase I may receive a commission. As an Amazon Associate, I earn from qualifying purchases.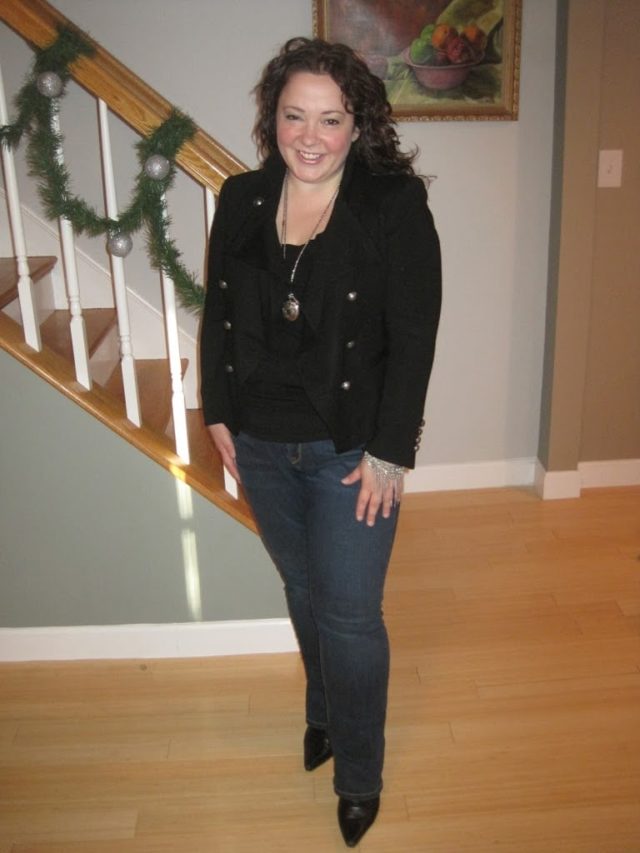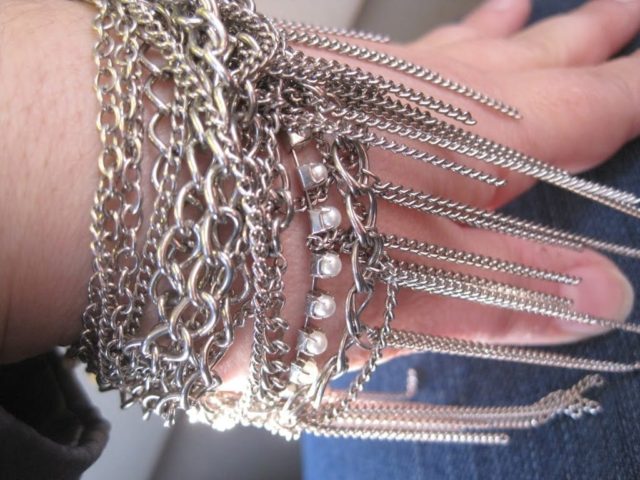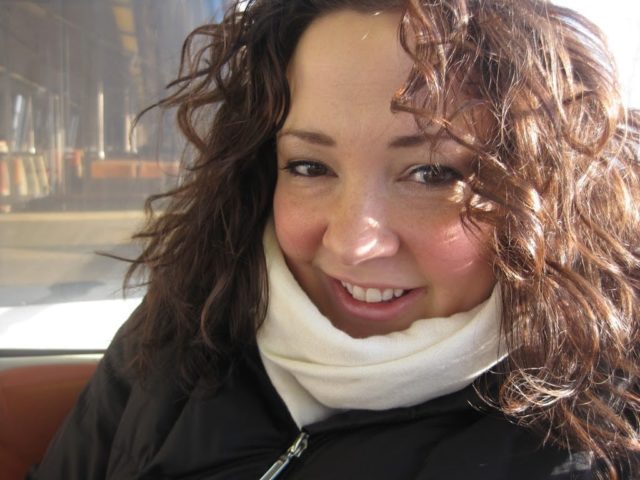 Black felted wool jacket – Ann Taylor
Black pima tank – Banana Republic (last year)
Jeans – Ann Taylor LOFT (BTW still hate these jeans but all I have that fit)
Booties – Fitzwell "Andrea"

Bracelet – Tarnish via Nordstrom (no longer available)
Pocketwatch Necklace – Ann Taylor LOFT (at least 10 years old)
Silver Chain – Vendor at Renaissance Festival
So I originally got this jacket in 12 and wished they had it in 12P. Then everything in the store went 40% off. I went back in to see if I saw anything else I liked and FOUND THIS COAT IN 12P! This is the petite version – much better with arm length and fit in the shoulders!
I tried my hair curly today. I washed and conditioned it as usual, added Frederic Fekkai Luscious Curls Cream
and scrunched and let air dry 80%. I then hit it with the dryer (with diffuser) for a bit until fully dry. This totally made me look like a Glam Rock Groupie, so I hit the frizz with the curling iron. Don't love, but considering I haven't gone curly in months, I didn't expect perfection. The hair isn't used to this.
Last day of work in 2010! I will be posting a bit over my Staycation, but I really hope that most days will be spent indoors snuggling with my husband and Emerson. I doubt you want to see pictures of me in Old Navy yoga pants, tank tops, and chunky sweater cardigans every day, so I will mainly post what I wear when I head out of the house.
Tomorrow evening it's off to my sister's for a Christmas Eve dinner. Saturday morning is to my mom's house, Sunday afternoon is my husband's aunt's house. No other definite plans for the rest of next week – seeing where life takes me. Maybe it will take me to a couple thrift stores – I am looking for some random mismatched wooden dining chairs. I have always liked the look of mismatched chairs around the dining table. We Craigslisted our old dining set when we inherited my father-in-law's set. Unfortunately all his chairs were awful – falling apart, squeaking, and had rusty metal caps on the bottom of each leg that scratch the floor. On top of it, they are ugly. Currently they are in pieces in our attic and we have gone months without any dining chairs. I think this will be the holiday present for the home!
For those who celebrate Christmas, I hope you have a lovely holiday. I will "see" all of you soon!