This article may contain affiliate links; if you click on a shopping link and make a purchase I may receive a commission. As an Amazon Associate, I earn from qualifying purchases.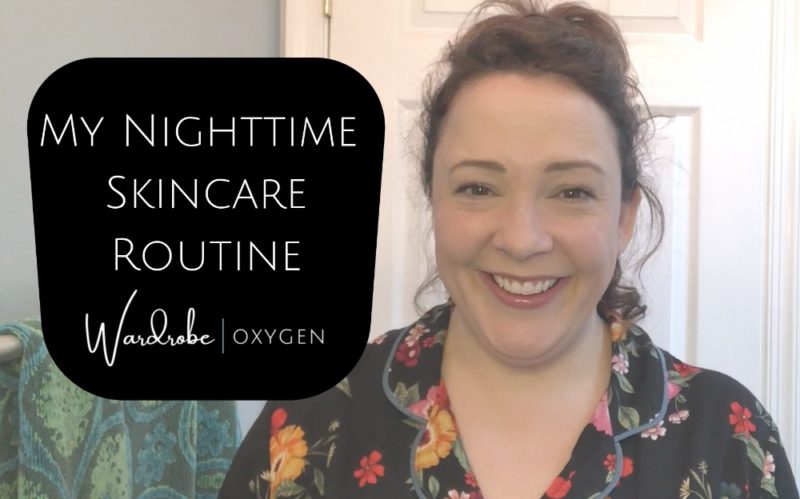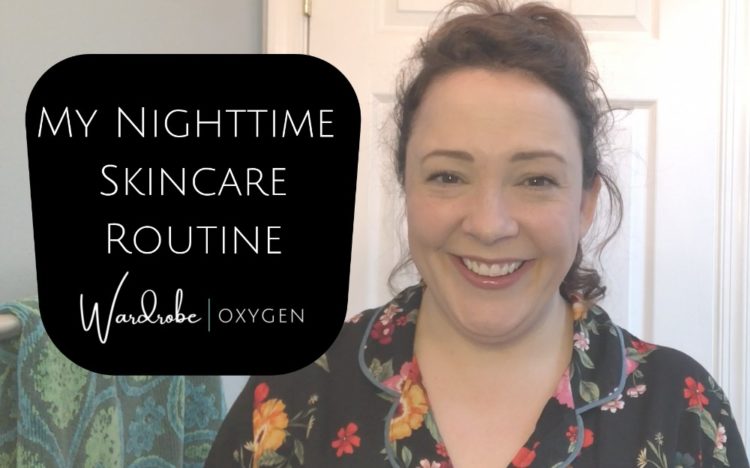 If the video does not show, click here to see the same video on YouTube.
I regularly share skincare products I use on Instagram Stories and have received several DMs asking for more information on my nighttime skincare routine so I decided to share it in a blog post and a video! The other night when getting ready for bed I propped my phone in my medicine cabinet to capture it. The whole process takes less than ten minutes but I edited it down to 59 seconds. Below I share my current nighttime skincare routine and the products I use:
I used to be pretty lazy with my skincare, but once I started making it a mandatory part of my bedtime routine, it has improved my skin exponentially. Also, I now can't go to sleep without a clean and hydrated face, it just feels… icky. The whole process helps me slow down and I find I can fall asleep more easily. Below I share links to all the products I feature here and in the video, as well as the alternative products I mention. When spring comes, my routine will change as my skincare needs will change. I'll be sure to share when that happens!
Shop my Nighttime Skincare Routine:

Disclosure: All of the products by Colleen Rothschild, Prai Beauty, and Undone Beauty were gifted to me. However, this is not a sponsored/paid post. I chose to write it, the brands have no idea I'm writing this, all thoughts are my own, and I truly use these products every night because I like them and find them effective.