This article may contain affiliate links; if you click on a shopping link and make a purchase I may receive a commission. As an Amazon Associate, I earn from qualifying purchases.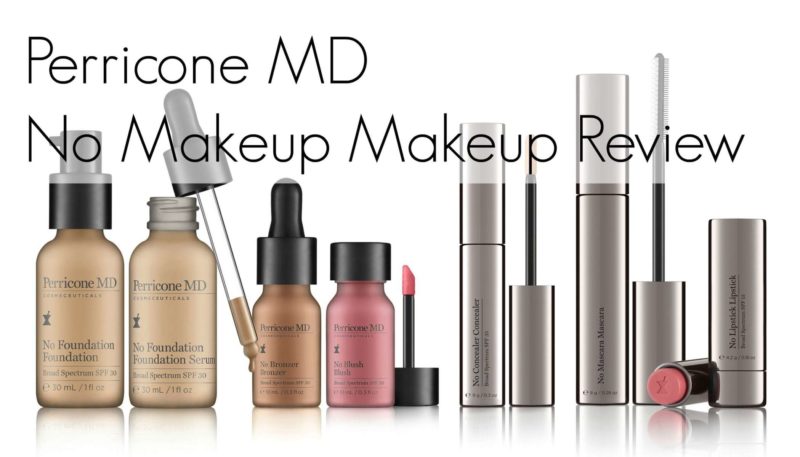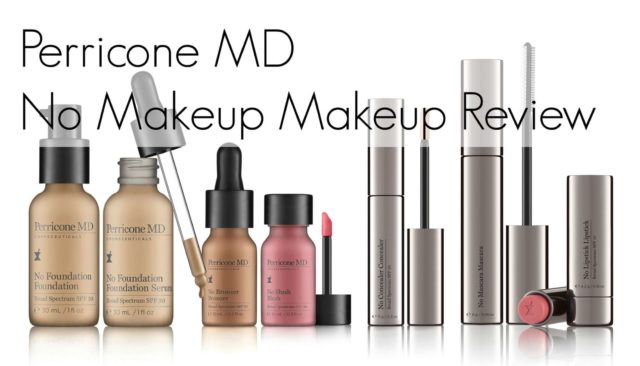 The older I get, the less obvious I want my makeup. Sure I'll rock a bold lip, but I find a heavily-made face emphasizes the negative and hides the positive. So when I heard about Perricone MD's No Makeup Makeup line I was intrigued. Products that will make you look polished without looking too done? Items that let your natural glow without your veins, ruddiness, and dark circles? When I read the positive reviews all over the web, I placed an order choosing the highest-rated items that seemed a best fit for my beauty wants and needs.
I love big, thick, and long lashes. If I can get the false lash look without the false lashes, I'm a happy gal. I considered not ordering this because if there's one thing I want to look like makeup, it's my mascara. However, it got rave reviews so I figure I'd try it.
I love it. This stuff is awesome.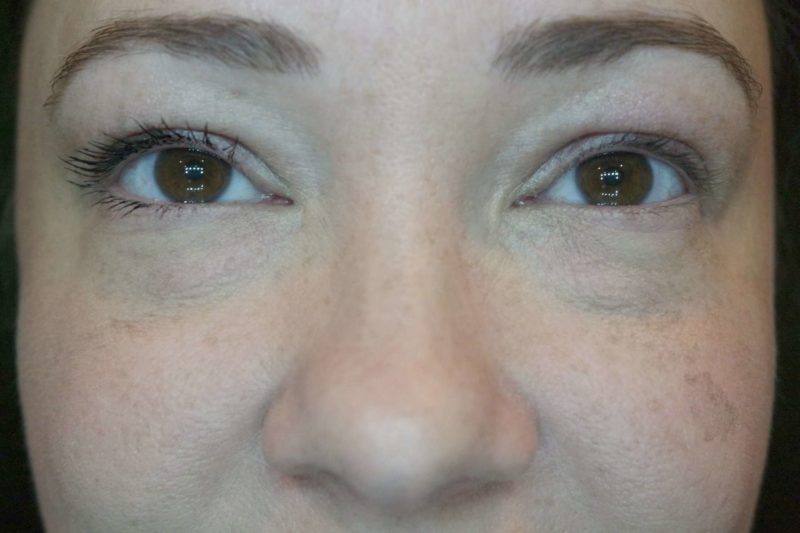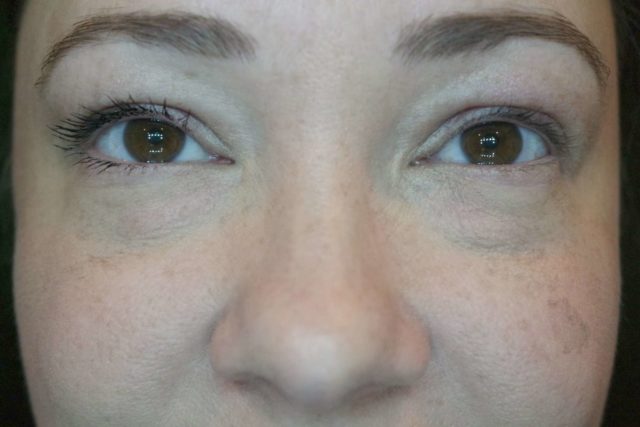 You know how your lashes look after crying or swimming? All wet and glossy and dark looking? This mascara gives that same effect without the red eyes. There's a hint more volume, but it's super natural. The primary effect is glossy dark lashes that aren't clumpy. It's the perfect weekend mascara if you're a mascara addict like me, or a great everyday mascara if you think mascara often looks fake or clumpy on you. Left side with the mascara, right side bare.
This isn't waterproof, and it won't survive a cryfest, but it has held up nicely to my regular use of eye drops after getting LASIK. No raccoon eyes at the end of the day, and even when I did wear contacts I didn't have issue with it flaking into my eyes or irritating. All this, and the container is pretty and closes nicely and the brush has a variety of styles on it to give you a custom look without clumping. Win.
I've been using MAC's Paint Pot in Camel Coat as a primer or product to make my lids look less veiny/red/undone but the color was a bit too taupe and light for my skin. I don't love wearing eyeshadow all the time, but I like my lids to look as smooth and even-toned as the rest of my face. This product claimed to provide that, no matter your skintone.
It's a small jar with a sponge applicator similar to a lip gloss. One swipe on the lower lid, one on the upper, and use your ring finger to blend. And it really does make your lids look better without looking like you're wearing makeup. The formula is thinner and more dry than concealer; it doesn't crease and it holds up for several hours. If you wish to wear shadow, it works as a primer to smooth the lids and keep the shadow in place longer.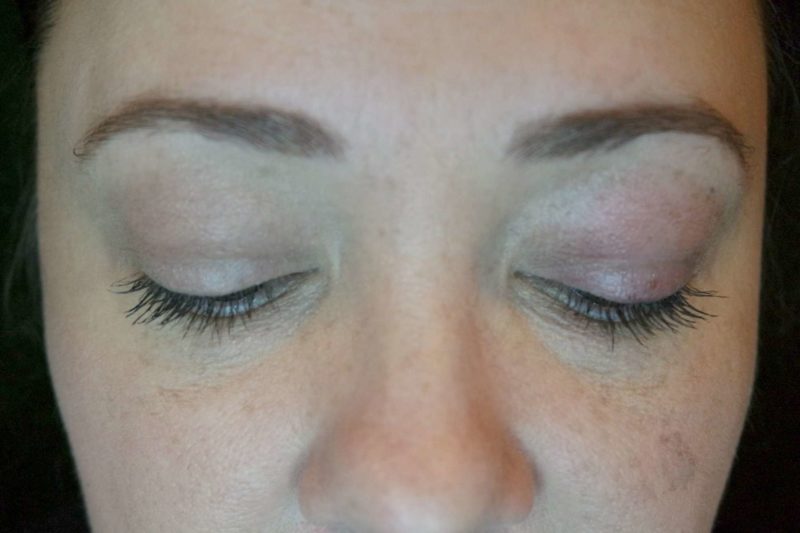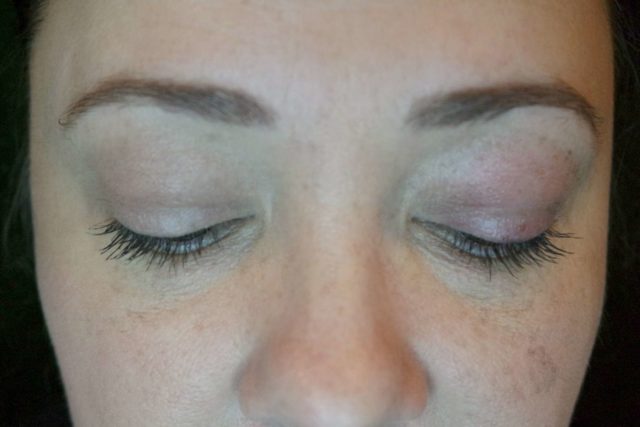 This is a must for me, and while I haven't used it even a month I'm considering it a Holy Grail product. It's better than any other eyeshadow primer I've used and is the only product I've found to not make me look like I'm wearing something on my lids yet it covers up all the issues lids get with age. Left side of the photo is with the product, right side is bare. Big time win.
I like the look of lipstick, but this product intrigued me. Maybe this would be a great choice for the weekend or days when I want a smoky eye.
Again, impressed with the packaging. The same hematite look as the mascara, and the cap screws on so there's no way to lose it in your bag. The product itself is a peachy-pink with a faint hint of shimmer. You can see it in one of the shots for my Neutrogena post.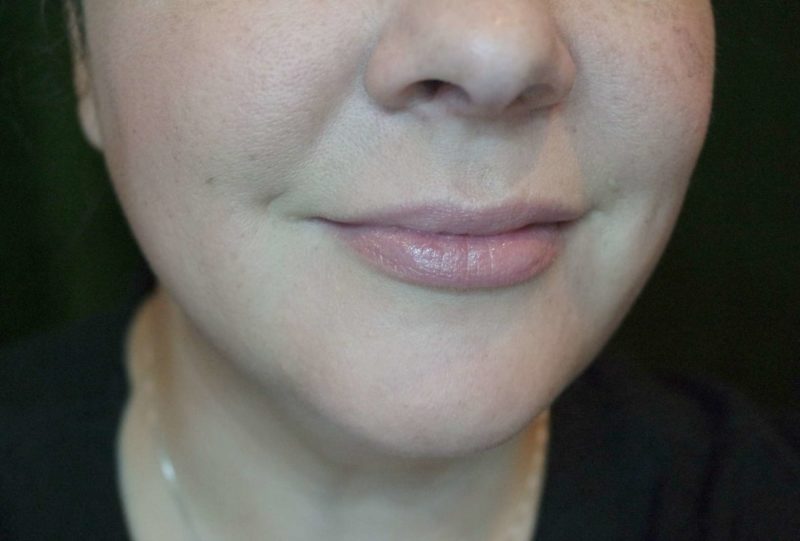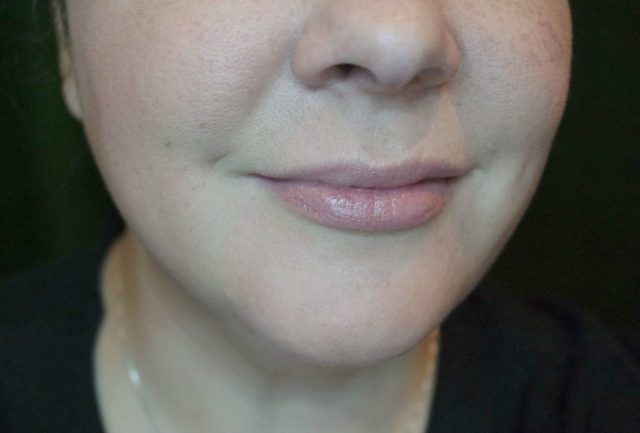 It feels amazing on the lips, like a balm and it stays and keeps hydrating and protecting. Long lasting, hydrating, great package… too bad on the lips it looks pretty much the same as a lip balm. On my lips, there's no color, no shimmer, just a hint of shine I can get from a rosebud salve. I do find I put it on quite often, but it's like I do thinking I'll get a hint of color like NARS Pigalle but I only end up with a lip balm effect. This was a disappointment.
I love the look of a lipgloss, but I hate the goopy feel. I often add a gloss over my lipsticks to change up the look and thought this could work for that, but also just add shine for weekends when I don't want a bold lip.
Again, great packaging. Frosted tube with a hematite handle. Closes nicely, lovely luxe brush. The formula feels great, it's more liquidy than goopy and feels hydrating. However, the liquid formula disappears in less than an hour and the "color" is essentially clear. Again, you can get the same effect with something far cheaper like Vaseline Rosy Lips. I didn't get a picture because I returned it before these photos.
There's only two colors of this foundation – Light to Medium, and Medium to Dark. The Medium to Dark is sold out everywhere all the time, but I finally got a bottle at Sephora. I bought both. This comes in a glass bottle with a separate pump you replace the cap with. The Light to Medium is too light for me, and the Medium to Dark is too dark. I found both to look chalky, not blend nicely, and just in general be a disappointment. I'm happier with a BB cream with getting a hint of color and even skin without feeling too made up. Garnier's BB Cream is much better, and far cheaper. I didn't get a picture of this either because after one try I returned it.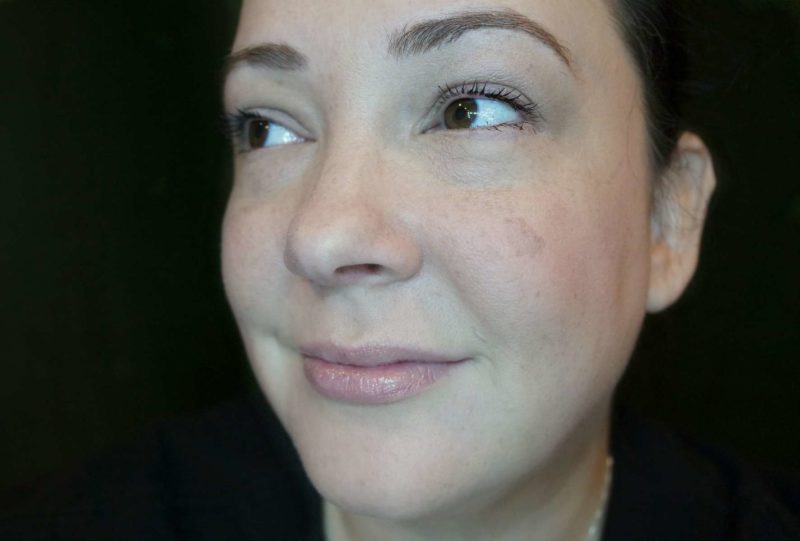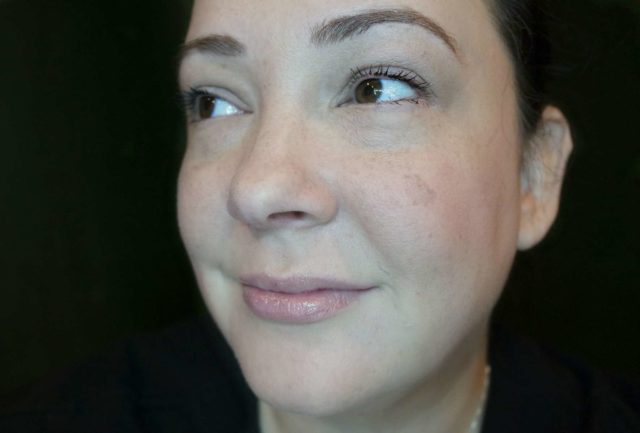 This face is Glossier Stretch Concealer in Medium, L'Oreal Visible Lift Blur foundation in Nude Beige, NARS blush in Sex Appeal, Glossier Boy Brow in Brown, and then Perricone MD's mascara, eyeshadow, and lipstick. Stay tuned, Glossier review coming!
There's also a bronzer, a blush, a concealer, and a highlighter but none of those were products I felt I needed or had high enough reviews to warrant buying. However, if you have tried any of these I'd love to hear your thoughts in the comments. Have you tried any of Perricone's No Makeup Makeup line?