This article may contain affiliate links; if you click on a shopping link and make a purchase I may receive a commission. As an Amazon Associate, I earn from qualifying purchases.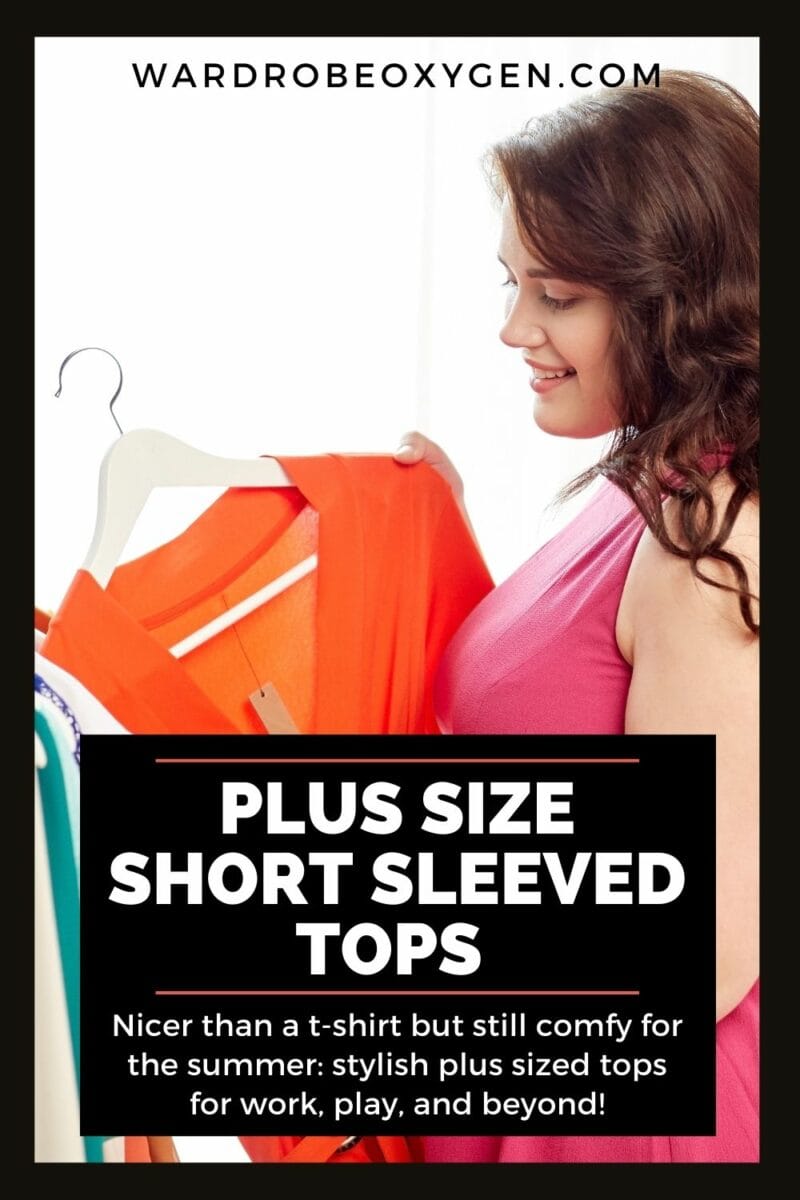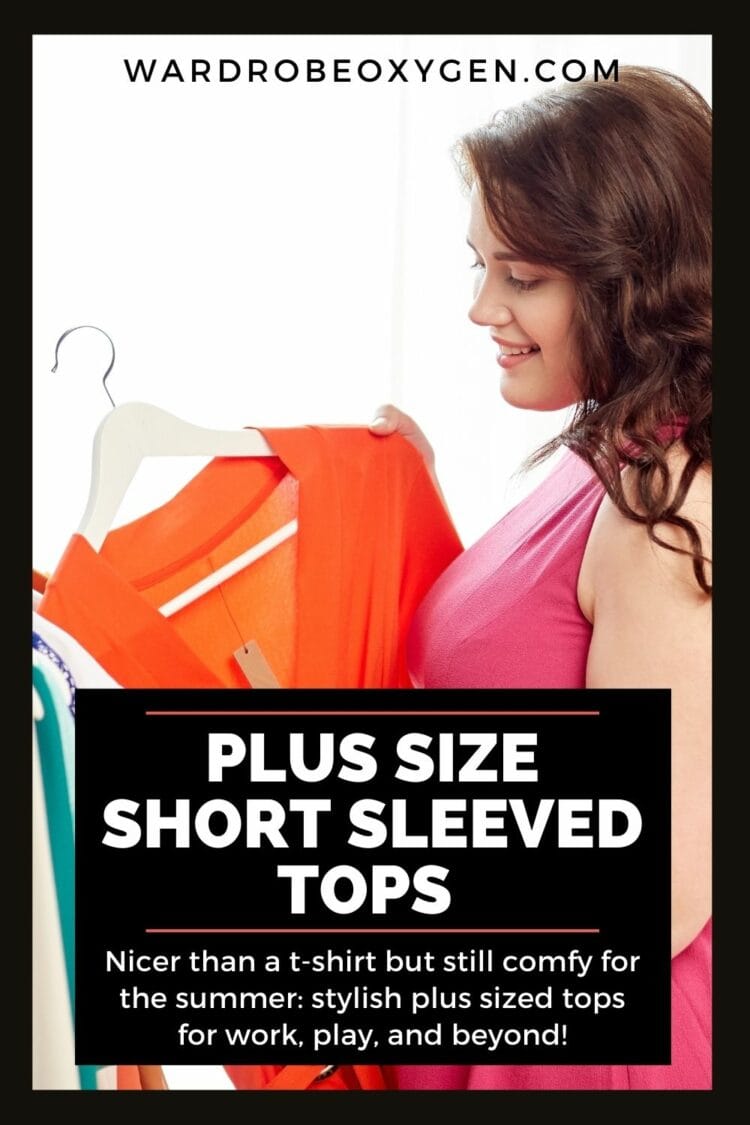 My sister Debbie has written for Wardrobe Oxygen before. She recently texted me about a subject I hadn't written about. It was one I knew many of you would also want to know about: plus size short sleeved tops for summer. The kind of tops that are more elevated than a t-shirt for all those times where you want to look a bit more polished this summer. Take it away Debbie!
I was getting dressed the other day and on my agenda was working from home where I was unlikely to have any Zoom calls and then a dentist appointment. I didn't want to wear a dress, I didn't want to wear something off-the-shoulder, I didn't want to wear a t-shirt with the neck cut out. I finally landed on an oversized linen tunic with the sleeves rolled up. But I really wanted a short sleeve top that looks nice, but that I can just throw on with either jeans or shorts and don't have to think too hard about creating an outfit. I started searching online, but also texted Alison:
"Have you done a roundup of short-sleeved tops that aren't full-on t-shirts and aren't shells, that would be good to wear to a casual/semi-casual office or for things like doctor's appointments? Where you don't want to look "done" but you want to look pulled together, but you don't want to show your arms or just haven't shaved your armpits in a few days so sleeveless isn't an option?"
She said no, but that it was a good idea, and that I should write the post. So here we are, and here's what I found:
Plus Size Short Sleeved Tops for Summer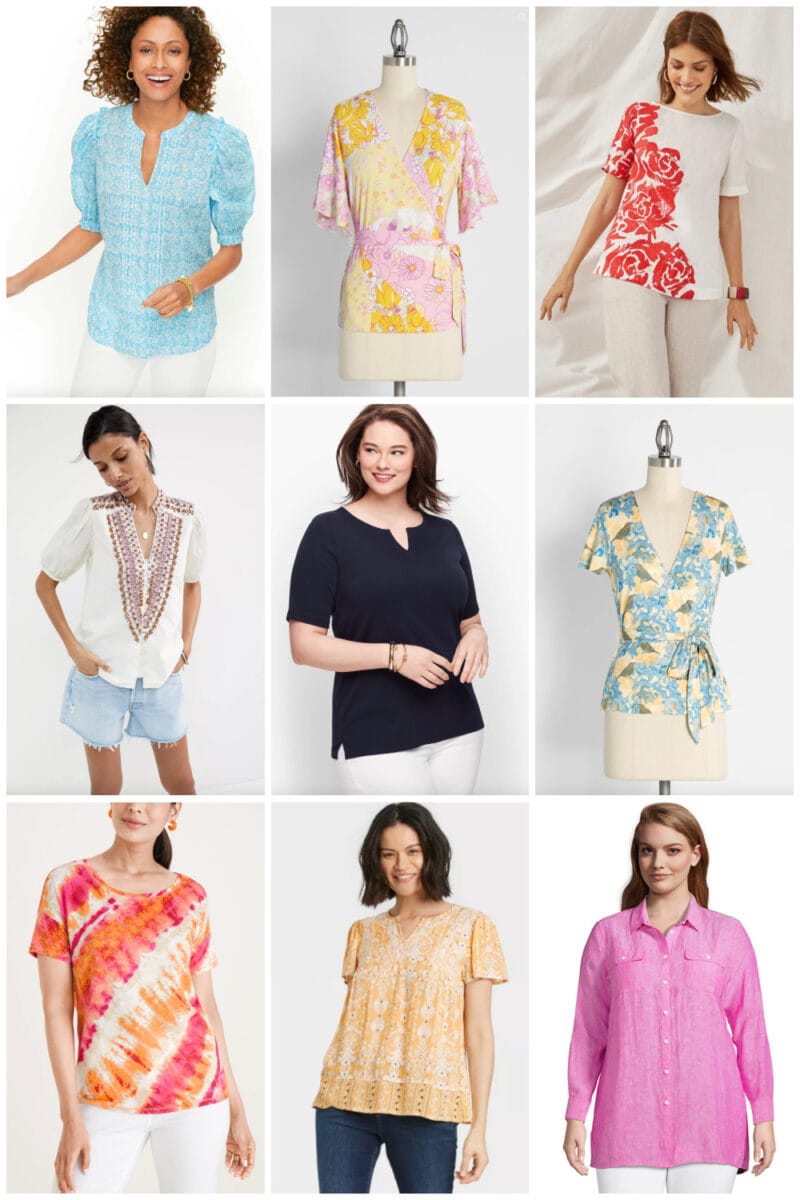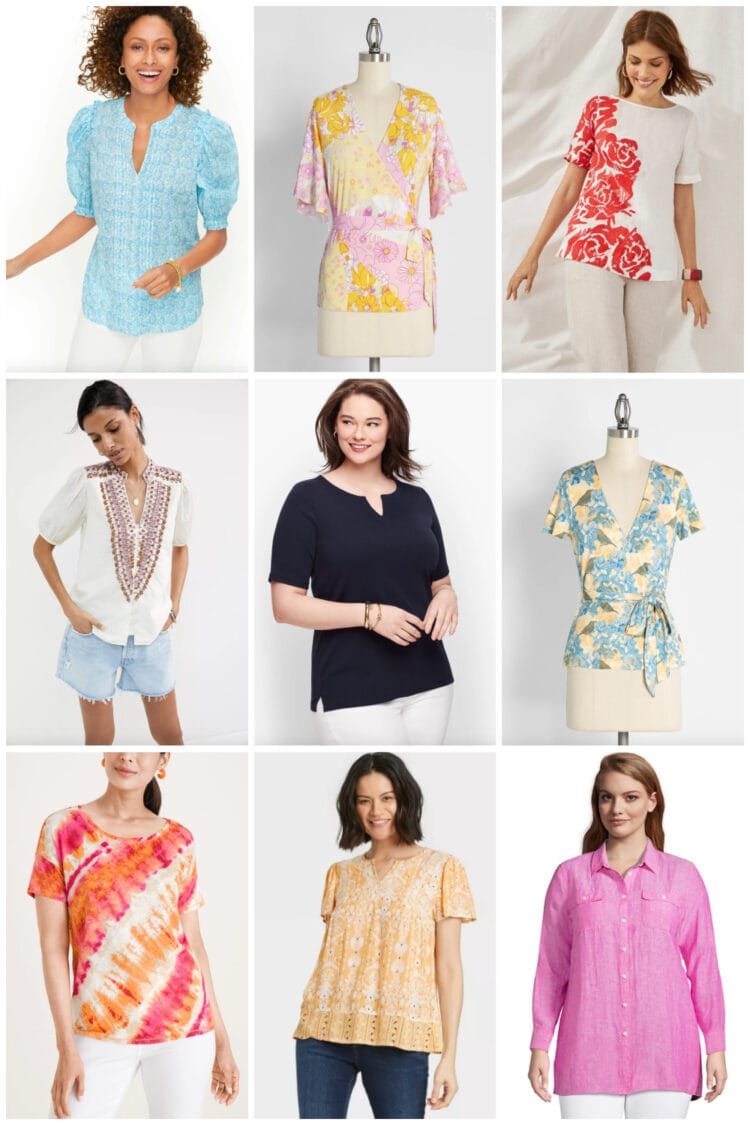 Below I share what I considered, what I ordered, and what I ended up wearing. Read right to left, first row through third. Below my thoughts on each of these tops and why I considered them:
Shop These Plus Size Short Sleeved Tops:

I narrowed this list down for myself and just ordered the tops from ModCloth and Talbots. I'll report back what worked and what didn't once it all arrives!
Hey Alison here! After she texted me and before she wrote this post, I started doing a search for plus size short sleeved tops. Some of what Debbie and I found overlapped; here are some other ones I found on my search: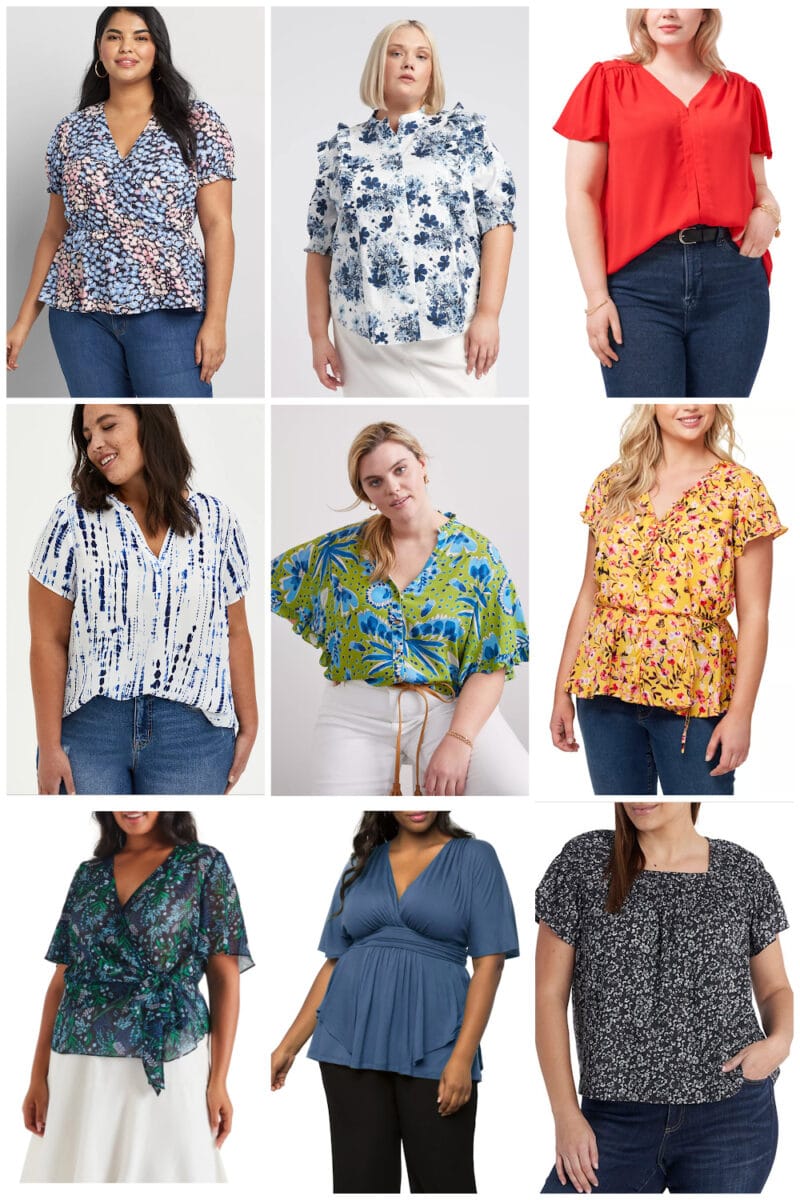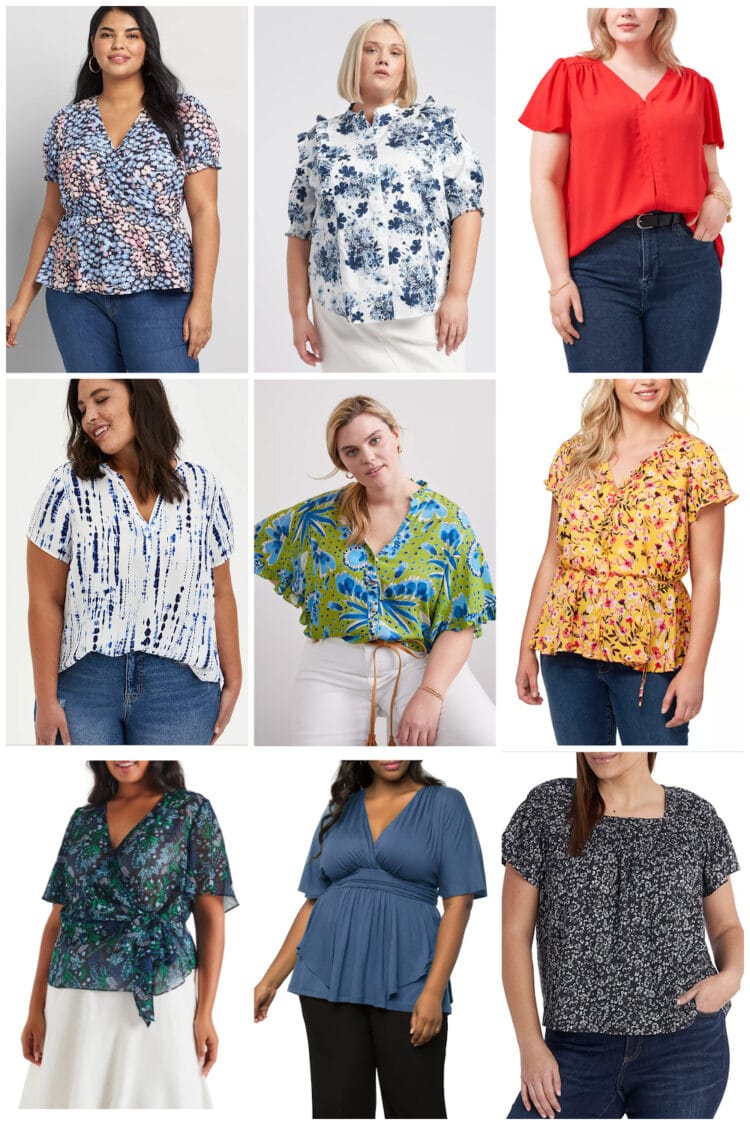 Top Row: floral wrap | floral puffed sleeves | red gathered shoulders (comes in other colors)
Middle Row: blue and white tie dye | green floral | yellow floral wrap
Bottom Row: blue floral wrap | blue gathered (comes in other colors) | black floral
Shop More Plus Size Short Sleeved Tops for Summer:

If you have any great plus size short sleeved tops you recommend, share them below in the comments!