This article may contain affiliate links; if you click on a shopping link and make a purchase I may receive a commission. As an Amazon Associate, I earn from qualifying purchases.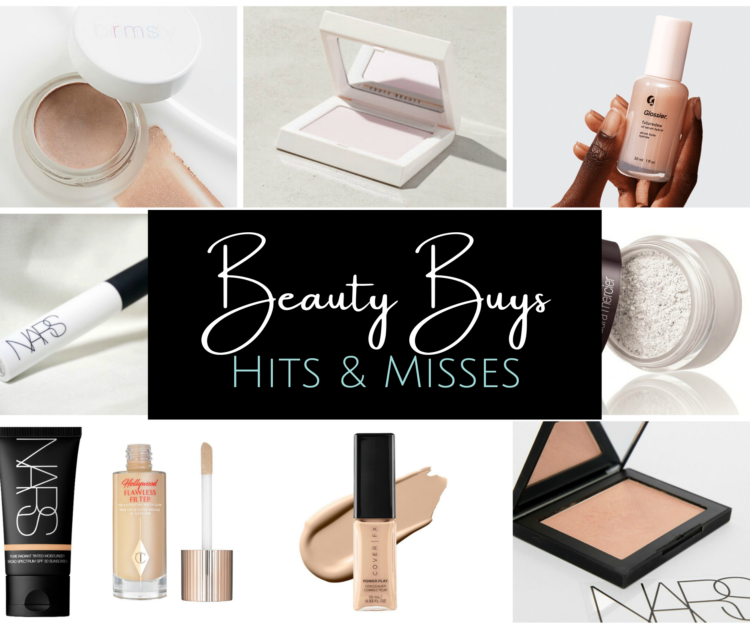 I'm a bit overwhelmed by the holidays in blogland so let's do some non-holiday content – beauty buys! I'm really loving my skin right now and my makeup looks good in photos and in person so I thought I'd share some of my recently bought and gifted products, what I love and what is a miss:
Beauty Hits and Misses: Fall/Winter

I am part of the Glossier affiliate program and thanks to that I occasionally receive free product or store credit to try new products. Glossier sent me a bottle of their Futuredew a little over a month ago. This product is supposed to give a dewy glow to skin, either under makeup or on its own. Just two pumps applied to the face with your fingers, no need to be a beauty guru with an arsenal of BeautyBlenders and brushes to apply it in just the right location. This is my kind of makeup – easy to apply, makes my skin look more youthful, and made with a bunch of nourishing oils to keep my skin hydrated.
Unfortunately, I hate this product. It doesn't feel nourishing, it feels sticky. It hardly makes a difference in the look of my skin, and I don't know if it was hormonal or Futuredew but I got a zit right above my lip after using it three times. Miss.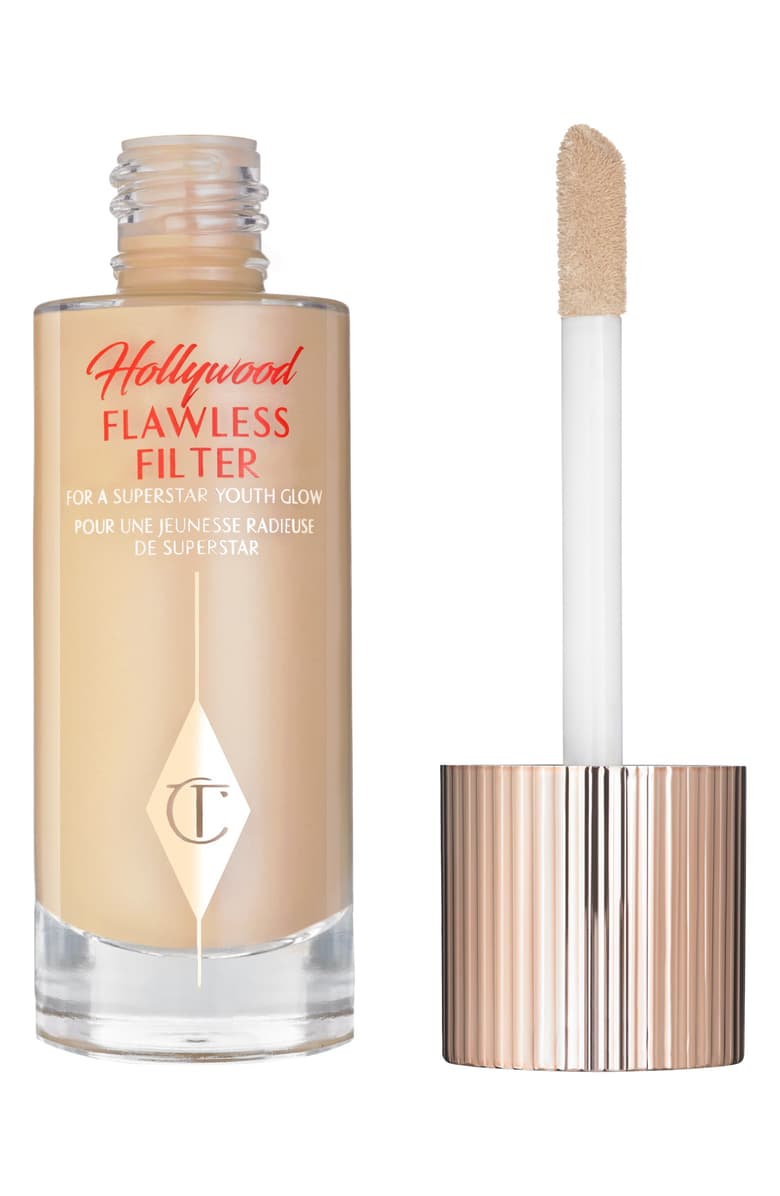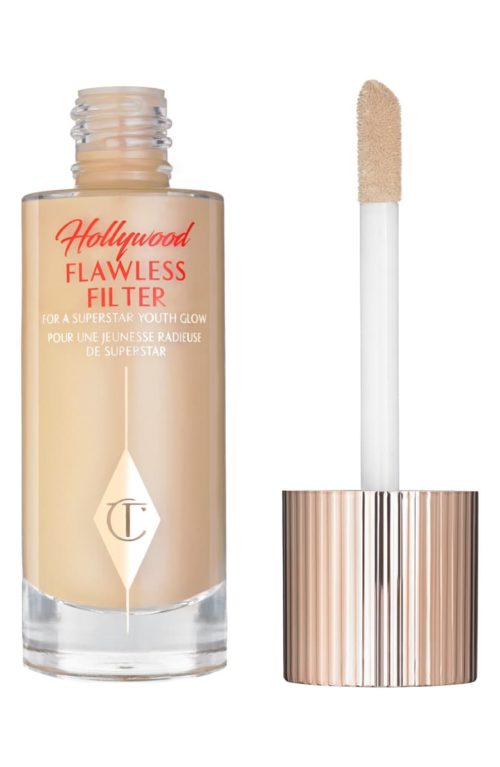 Now, if you do want a product like this, I love Charlotte Tilbury's Hollywood Flawless Filter. It comes in seven colors, I have Light/Medium. I swipe the wand on each cheekbone, a bit on each lid right under my brow, hit the cupid's bow of my lip and end with a swipe down my nose. Then I blend it in gently with my fingers or this brush. It gives a sparkle-free glow, feels all nice and creamy on my skin but doesn't make my foundation slip. A little goes a long way, your first time you may go too hard and look a bit metallic. But I bought my bottle in February and I still have more than half of it, it's $44 but you only need to buy it once every 12-18 months.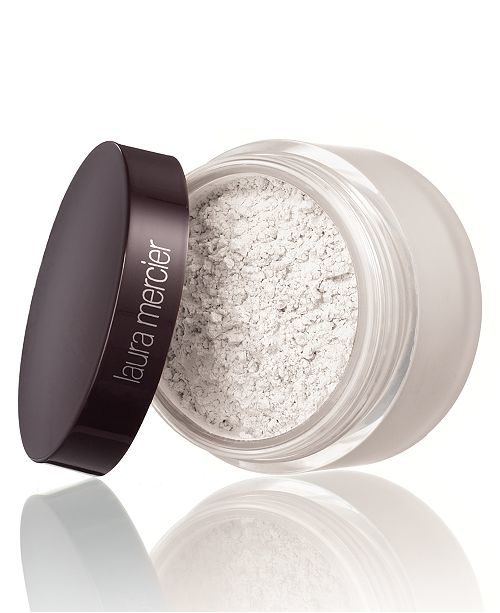 When I apply concealer under my eyes, it creases. On top of that, I have what my mom calls "allergy eyes" where I have dark circles even if I get plenty of sleep and remember to take my Allegra. I've been using Fenty Beauty blotting powder and like it a lot, but heard how this product will not only prevent my concealer from creasing but brighten my undereyes and diminish the look of fine lines. I ordered in Color #1 for Fair to Medium Skintones which is white. The product is a loose powder in a traditional jar with shaker top. It does not come with a puff, I use this brush which I bought years ago and is great for under-eye powder application.
I hate this stuff. Remember when HD came out and suddenly we saw white powder under celebrities' eyes on red carpets causing brands like Make Up Forever to make HD powders so they wouldn't show under bright lights and flash photography? Well, this stuff makes me look like Nicole Kidman circa 2011. Even with a light hand and a well-tapped brush it not only looks obvious, it makes all my other makeup look obvious. I could likely do some research and find a better application method or a new brush but I am going to do with this what I do with clothing I work too hard to make work – let it go. If it works for you, I'm thrilled but it's just not for me. Miss.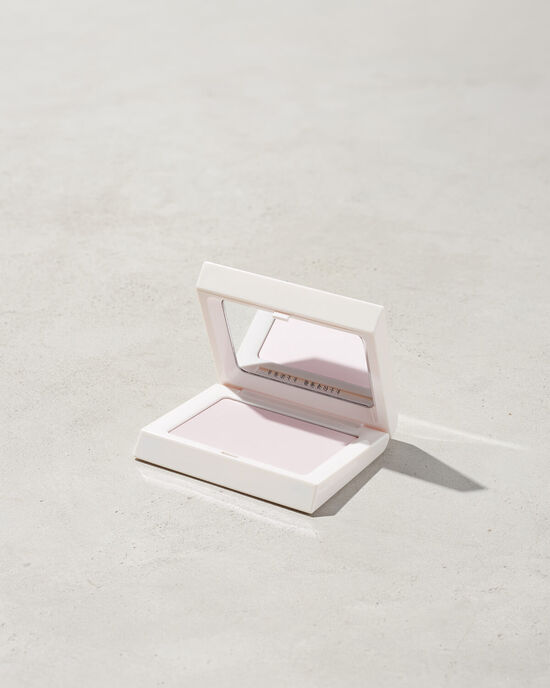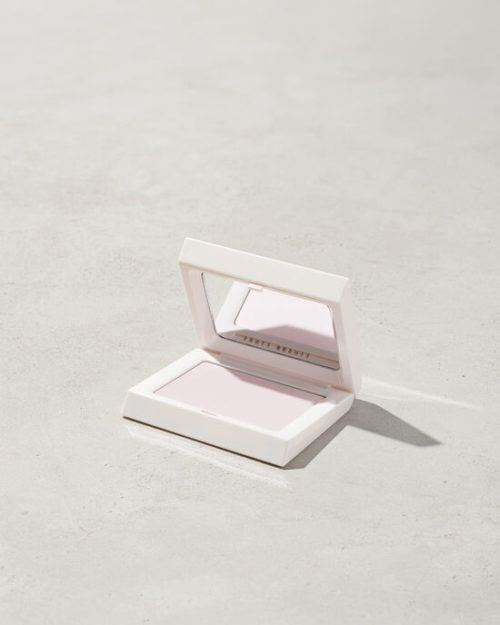 This powder doesn't brighten or diffuse, but it's my favorite translucent powder because it's so fine. It only sets, it doesn't leave a powdery finish or make me matte. It also is totally cool with you putting a cream product over it; no balling or pilling or getting weird. And one compact lasts forever and the compact has a magnetic closure so it won't pop open in your bag and break and get all over everything.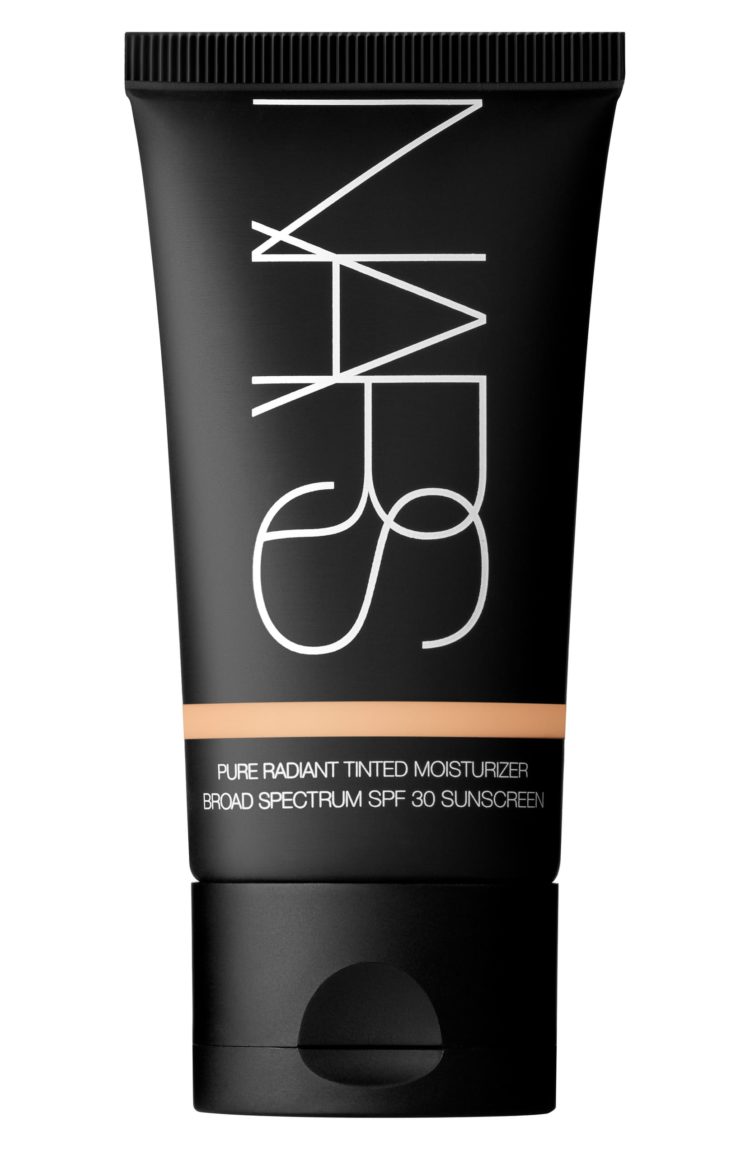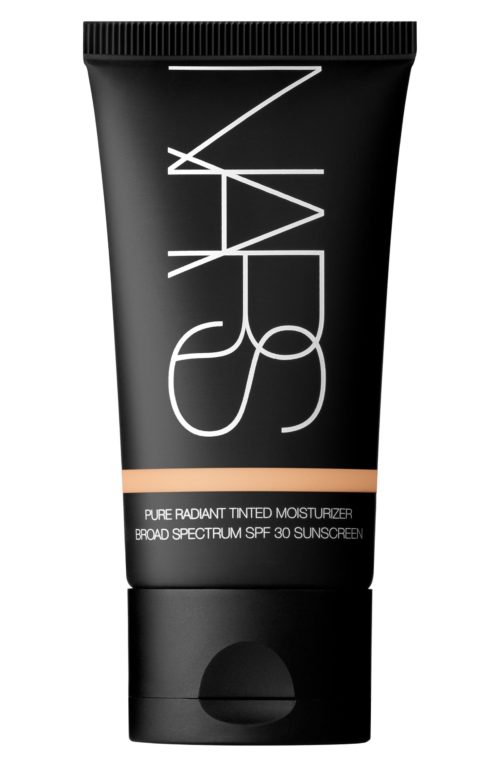 I never like foundation on me, and most tinted moisturizers feel pointless. I loved the look of IT Cosmetics CC Cream+ but it gave me cystic acne. I've been searching all year and on a whim tried this, liking the idea of the radiant aspect and the SPF. I got the color St. Moritz which is for light to medium skintones with golden undertones.
I love this stuff. I put a few dots on my cheeks, my chin, my forehead, my nose and I blend it all together with this brush, though I've also used my fingers (I find I use far more product with my fingers). It gives a nice blurred effect to my skin – you can still see my freckles but my skin looks more even and healthy. It can build too – add more for more coverage where you need it. It stays in place all day and this is the first foundation or tinted moisturizer I've bought in years that when I see my sister she doesn't start rubbing my jaw to fix my bad blending or have her tell me my foundation isn't settling well on my nose (gotta love friends who will tell it to you straight!). I started using this in September when I still had a summer glow; I'm still rocking it in December with my winter pallor. It also plays nice with other products. Hit!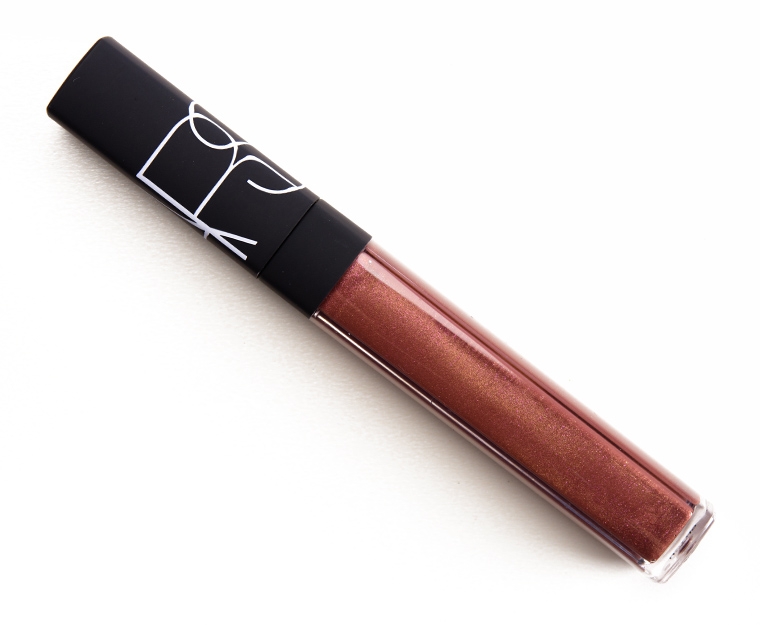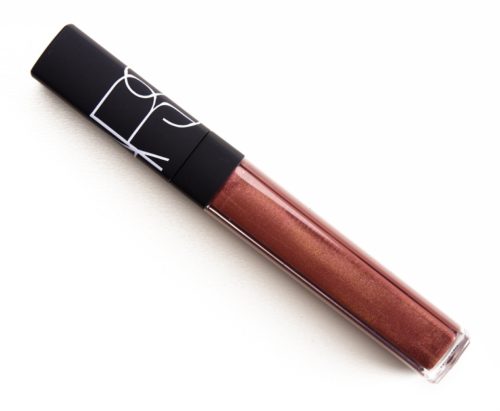 I have a friend who now works for NARS corporate. She saw my Sephora "haul" on Instagram Stories (I bought three things during the recent sale, one being a NARS lipstick) and said she needed to remedy the situation and sent me a few products. I had played at a NARS counter the last time I went to a mall and liked the look of this lip gloss. I'm usually a mauve/pink brown or else red person and Sephora describes this as red chestnut. That is NOT a color I would usually wear, but trying it on my hand without reading that description, I thought it looked like a pretty color for me. A little more oomph than my lips, not too warm, not too cool, very elegant.
It's an opaque lipgloss, nice amount of shine and not too sticky. It doesn't bleed and I think the color lasts as long as a traditional lipstick. Now that it's winter and my skin has less color, I like having a bit darker of a lipcolor without going the traditional red route. And I think the gloss is kinder to my 40-something chapped lips. Hit!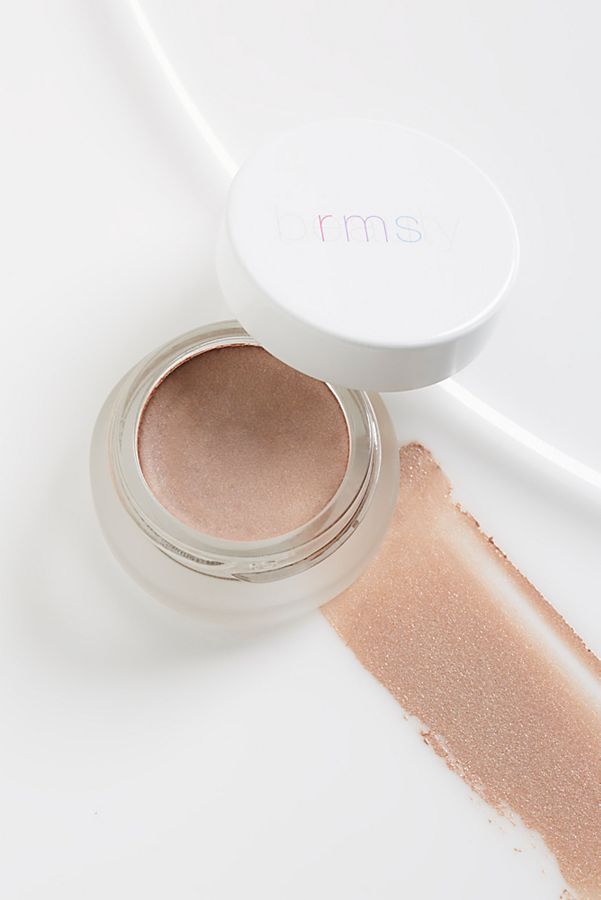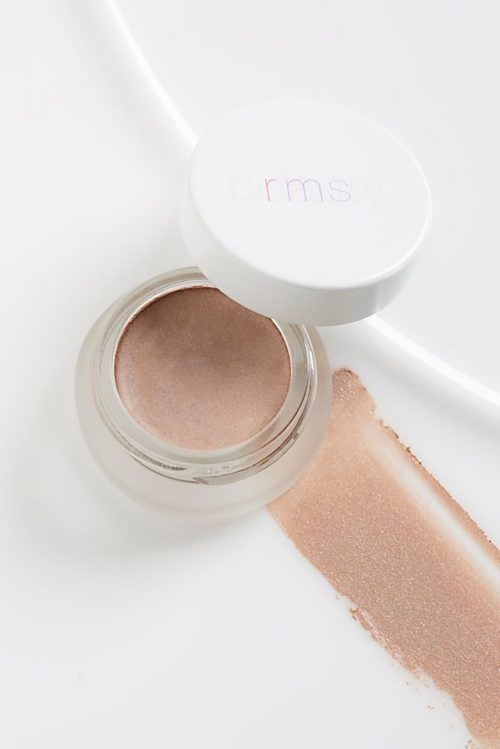 The influencer was influenced! I struggle with eyeshadows; like my lipcolor I like me only better. But eyeshadows are too shimmery, too grey, too warm, too light, too dark. I have bought so many taupe, tan, khaki, beige, sand, etc. eyeshadows and I hate them all. And I saw this product mentioned on Girls of a Certain Age and while the Sephora sale was going down so I took a chance.
Reviews say this cream shadow creases and slides. I found that putting a bit of the Fenty blot powder under and over it keeps it in place. It also works very well over an eyeshadow primer (see below). The color looks very gray/taupe in the container but on it just adds a bit of depth to my eyelids, a bit of shine but nothing too shiny for day. I apply it with my fingers, it blends easily without being too slippery. It's not a ton of color, but it's what I was looking for. I also like that it's from RMS, which is a clean beauty brand. Hit!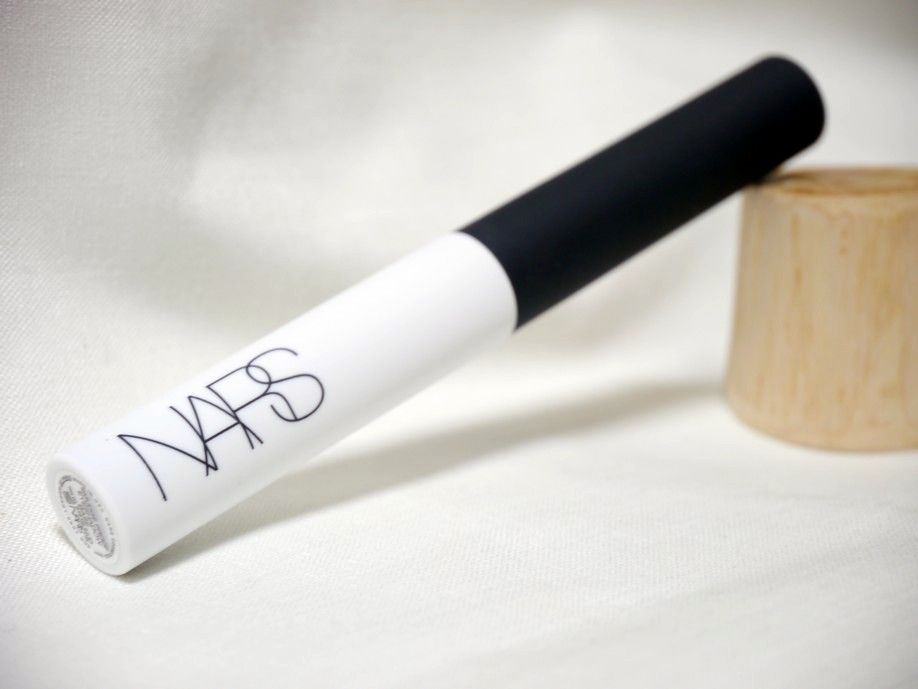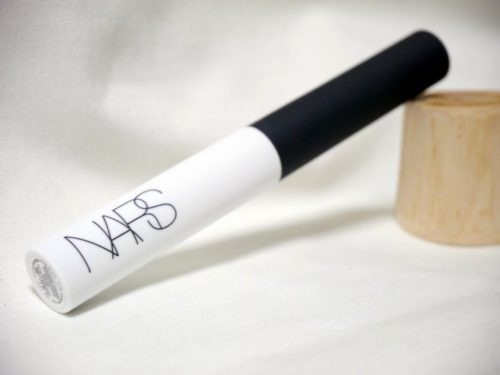 My friend at NARS added this primer to my gift bag, saying it's one of her favorites. I've tried shadow and foundation primers before and I didn't think they did much. As I have gotten older, I feel the more products I use the drier and more wrinkled my skin looks. Also, I'm not one for a long makeup routine so the idea of yet another product never appealed to me enough to perfect usage. But my friend said it's one of her favorites so I tried it out.
Okay, I am a shadow primer convert. A little of this goes a long way, I put a dab on each eyelid and blend it with my finger. No need to wait forever for it to dry. Regular powder shadows glide over it, the color more intense and they don't crease and they stay put for hours. Cream shadows like the RMS one are also better over the primer, staying put, not creasing or getting weird. This comes in a bunch of colors, I received the "Original" which is white but blends invisible on my lids. Other colors are available for darker skintones and also could be a great "no shadow shadow" sort of concealer for eyelids. Hit!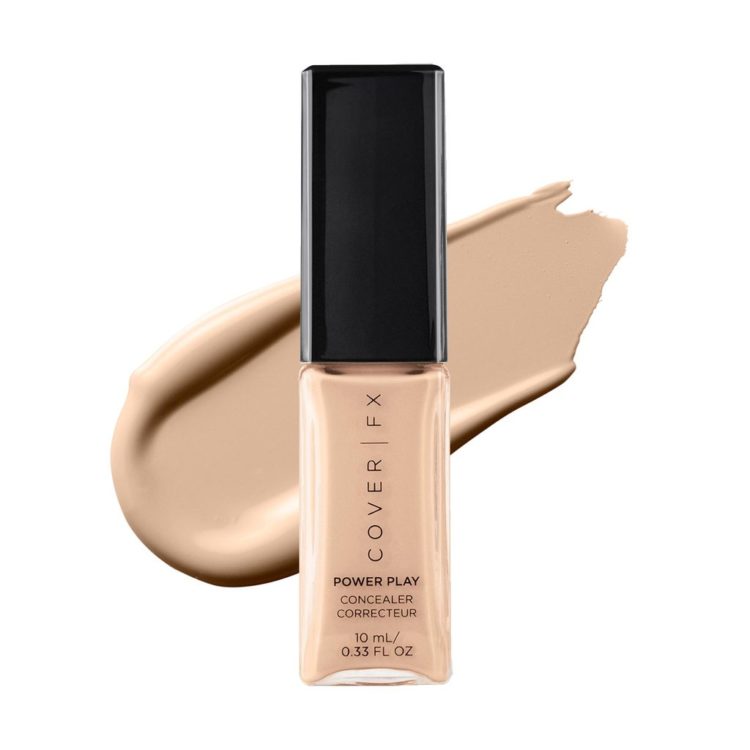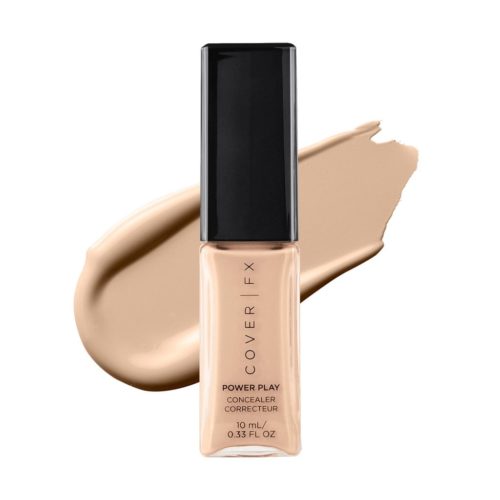 I've been using Glossier Stretch Concealer for over a year and while it's great for covering spots, it's not great under my eyes. Thanks to a Sephora salesperson's mini makeover a couple of years ago, I've been doing a two-step concealer process under my eyes of a very pale liquid concealer and then patting the Glossier concealer over it. It just feels too heavy and looks too obvious, and I've been looking for a replacement one-step process to cover dark circles without emphasizing fine lines and bags.
I picked this concealer because it's a highly-rated clean beauty concealer and there were reviews from those with older skin saying it was great. I wanted a color a bit lighter than my skin so it would help with dark circles. This is exactly the kind of color I wanted – light enough to brighten under the eye but not so light I can't use it to cover redness under my nostrils and the occasional zit. Do note there are 30 colors to choose from but with the Sephora site and reviews, it's not hard to find the right color for you. A little goes a VERY long way; it has a sponge applicator and I do a light dot in the inner corner of the eye, one a little below it, one at the outer corner, one under each nostril and one at each corner of the mouth and the wand is still saturated. I then blend with this brush. It doesn't settle into fine lines, it doesn't look chalky or heavy. I wouldn't wear it alone; it looks best under at least a tinted moisturizer because it diffuses it but I am happy with this product. Hit!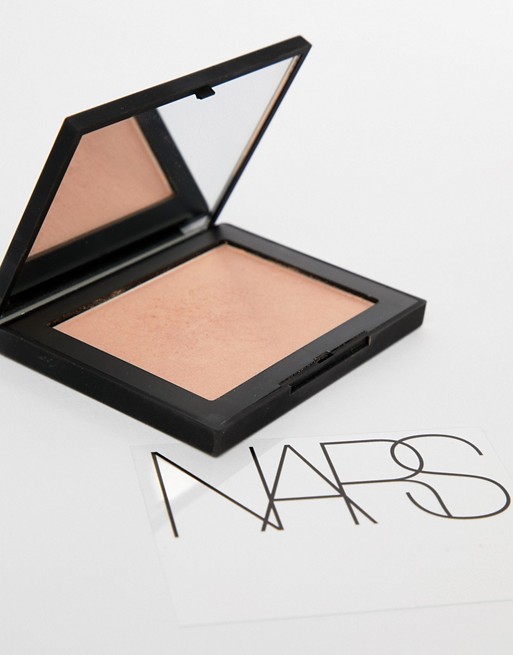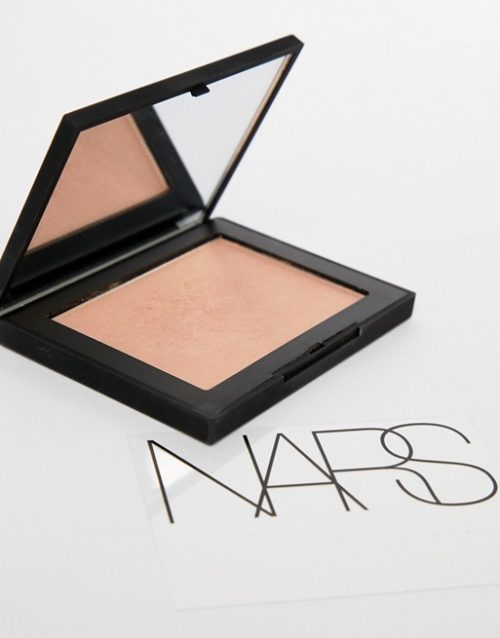 I've had a compact of NARS Laguna bronzer for… wow it must be over two years and I still haven't hit pan. One reason is that NARS packs a lot of product in their compacts, but another reason is Laguna is just too dark for me between the months of October and May. However, I like to wear bronzer all year long. I use this big fluffy brush from ELF and hit most of my face and neck with the lightest wash and it doesn't make me look tan but it makes me look a bit glowy and healthy. Seaside is the color for fair to light skintones; it comes in four colors and this is the fairest. It's lighter than Laguna, has a bit of a rose undertone, and while there is no shimmer it seems to make my skin glow and look… well as the name states, diffused. It's dramatically different on my skin, I don't look dirty or like I'm trying to be brown, I just look glowy like I just came back from a beach vacation where I wore SPF the whole time.
NARS powders can seem like they don't have a lot of pigment. I recommend when you get this or any powder from them to scratch the top of the compact with a razor or an old eyebrow brush. There's a fine coating of sorts on the compact which can prevent a brush from picking up the pigment. A light scratching will make it work better without compromising the stability of the pressed powder. Hit!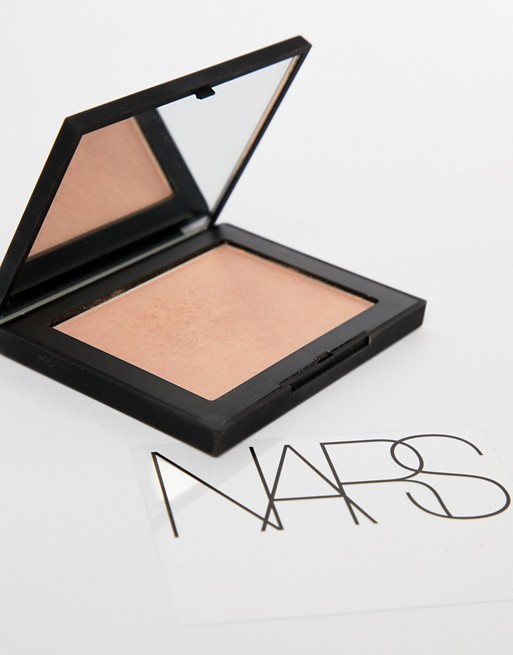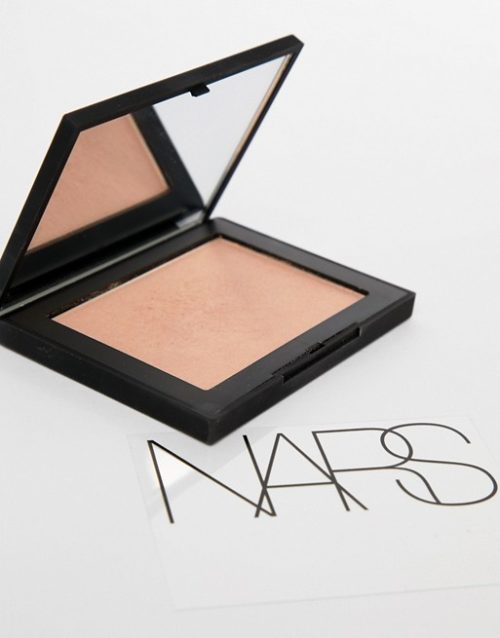 I love the look of a properly highlighted face. I don't want metallic cheekbones and a shiny tip of nose, but I do want my skin to look as though it is well hydrated and pampered and maybe just enjoyed 15 minutes on the elliptical or a quickie with a loved one. I see women of all ages with glowy highlighted yet natural-looking skin and I was hoping this product would achieve it.
This is a great highlighter for those terrified of highlighters. It comes in five colors so you can find one for your skintone. Like the bronzer, scratch the compact with a brow brush to get the pigment going. Choose a very fluffy loose brush if you want an allover glow, use your fingers if you want a more strategic bit of highlighting. I go with the fluffy brush, I have this old one which works well. I do a swipe swipe on cheekbones and that's it for everyday; if I'm going out I may also swipe on my brow bone, down my nose, and may add more to my cheekbones. But this is a product that if you don't wear a lot of makeup, you can apply and look a bit more dewy without being disco ball. Hit!
Shop the Products Mentioned in this Review:

My Makeup Routine
Since I shared so much, I'll do a quick breakdown of my makeup routine for events, long days, and photoshoots:
Moisturize and let it dry completely.
Apply Charlotte Tilbury Hollywood Flawless Filter to cheekbones, brow bone, down nose, cupid's bow. Blend with fingers
Apply Cover FX concealer under eyes, nose, and edges of mouth. Blend with brush
Apply dots of NARS Pure Radiant Tinted Moisturizer to cheeks, forehead, chin. Blend with brush.
Fill in brows with NYX Micro Brow Pencil in Brunette and use the attached spooly brush to blend.
Dab NARS shadow primer to lids and blend with fingers.
Apply RMS Eye Polish in Myth to lids and blend with fingers.
Curl lashes and apply several coats of Thrive Causemetics Liquid Lash Extensions
Make a fine line along lashes with Stila All Day Waterproof Liquid Eye Liner in Intense Smoky Quartz
With a fluffy brush, apply NARS Sun Wash Diffusing Powder in Seaside all over face, neck, and décolleté.
Add a hint of NARS blush in Sex appeal to the apples of my cheeks with this brush.
Finish with a wash of NARS Highlighting Powder in Fort de France.
Apply lipcolor of the day. My go-to colors are NARS Lip Gloss in Aragón, NARS Lipstick in Jolie Mome, L'Oreal lipstick in Eva's Red (also known as Matte-Traction Red), or BareMinerals Gen Nude Patent Lipstick in Everything.
If I know I'll be sweating, I'll set it with Urban Decay All Nighter.
My quick everyday makeup routine:
Shop the Products I use Daily:

Have you tried a beauty product recently worthy of a recommendation or a rant? Share in the comments, your feedback may help another woman looking for exactly that product!