The one cosmetic I can't go without is mascara. I was born with relatively light-colored, short, and straight lashes. With dark eyes and hair, without mascara I have people question whether I am under the weather or tired. The thing is, I have allergy eyes and over-40 eyes and the combination means I often have my mascara smudge. Doing research I learned about tubing mascara, a product that stays in place through rubbing, sweat, and watery eyes yet easily comes off at the end of the day with warm water.
The Best Tubing Mascaras
I previously did a tubing mascara review but none of the products I mentioned was Holy Grail perfect so I continued on with my search for the best tubing mascaras. I found some great tubing mascaras and have found a Holy Grail mascara that doesn't smudge, gives me long and lush glossy black lashes without clumping or irritation. Read on to learn about the best tubing mascaras and which one made the cut!
What is Tubing Mascara?
Most mascaras are essentially paint for your eye lashes. Tubing mascara is different in that it is made with polymers that coat each individual lash, creating in effect a "tube" around them. Instead of applying several coats of traditional mascara to achieve thickness, length, and color; with tubing mascara, you start at the root, slowly wiggle the wand between the lashes as you glide to the tips. One coat and you're good to go. To remove tubing mascara, simply press a warm wet washcloth against your lashes, rest it for a bit, wiggle a little to disconnect the tubes and gently wipe away. Instead of smudges, you'll have little black threads on your washcloth and your lashes will be left feeling soft and natural.
Tubing mascara is water resistant, but not waterproof. It holds up through a humid day, a sad movie, a hardcore workout, and a high pollen count but won't necessarily stay in place through laps at the pool or a session in the sauna. Unlike waterproof mascara, no fancy remover is required and tubing mascara does not weaken your lashes or make them brittle. Tubing mascara is a great choice for those who have oily eyelids and those who desire a mascara for their bottom lashes.
Where Can I Buy Tubing Mascara?
These days, tubing mascara can be found at all price points and everywhere from your neighborhood Target and CVS to Sephora and high-end department stores. I learned from my experience that price does not equal quality, but not all tubing mascaras are created equal.
Reviewing Tubing Mascaras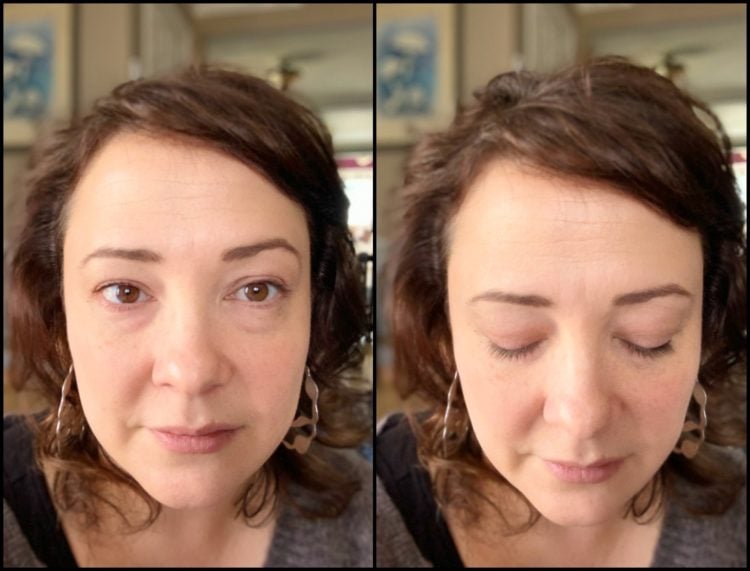 Here are photos of me without any mascara, no lash curler used. I want to provide this to give a good base comparison to the photos below. The photos below show me wearing the mascaras. No lash curler, no primer, no liner or shadow; just the mascara. For all the different tubing mascaras, I wiggled it on from roots to tip, a light swipe on lower lashes, and maybe a second coat on the top lashes to ensure I coated everything. I didn't use a tissue to wipe any wands, and no comb to separate lashes after application.
The Tubing Mascaras I Tried
Over a decade ago I tried this mascara. I went into a new beauty boutique at the mall and left with a bag of things I neither needed nor could afford. I loved super thick, long, fake looking lashes and was obsessed with DiorShow mascara. The salesperson sold me on this mascara but once home I hated it. It did not give me "drag queen lashes" and I felt bamboozled. But now my goal is not to have false looking lashes, but full lashes that don't leave me with raccoon eyes. So a decade later I purchased another tube of this mascara.
It's good. It gives an opaque, glossy coating that dries quickly. It doesn't make your lashes look especially long or thick, but it stays in place all day. Many add multiple coats for a thicker look, but when I have I ended up with clumps. Not bad at all, but not Holy Grail.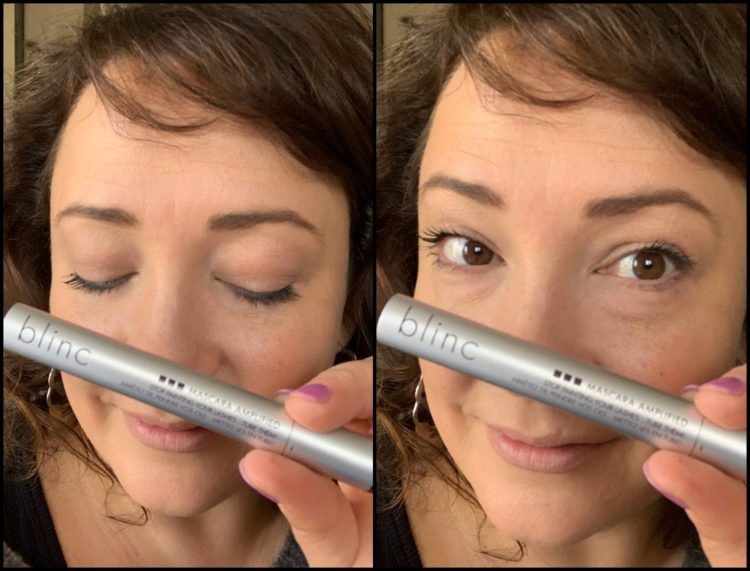 Blinc is the OG in the tubing mascara world. I bought a tube of this mascara last January and have bought it twice since. It's reliable, it's consistent, it works great. It dries fast, stays in place, and gives good volume and coverage. It is a very matte finish which I don't really like, and the tube dries out much faster than any other tubing mascara I've tried. But it's a good reliable tubing mascara that does what it claims.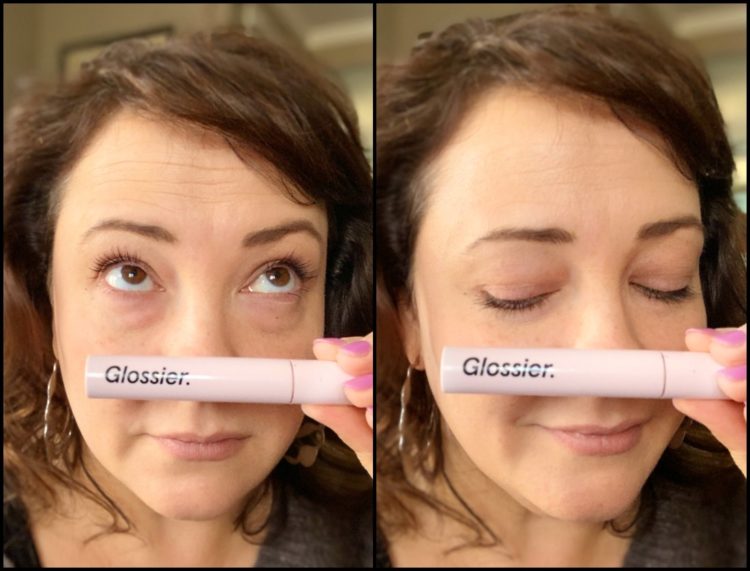 I like most of the Glossier products I've tried. Daily I use their Boy Brow and Stretch Concealer and have liked Cloud Paint, Balm Dot Com, and Generation Z. So when they came out with their own tubing mascara I ordered a tube. After seeing so many rave reviews online I was expecting this to be a pale pink tube of perfection.
It's not. That is unless you love that look of no makeup. That you want your lashes to look like they do after crying – wet, a bit darker, but nothing dramatic. If you want that, this is a great product. It will subtly define, curl, and darken your lashes and give them a bit of a glossy finish. People won't think you're wearing mascara, they will just think you were blessed with nicer lashes. It doesn't clump, doesn't take forever to dry, and has all the great properties of tubing mascara. It's just an uber subtle effect; far too subtle for me.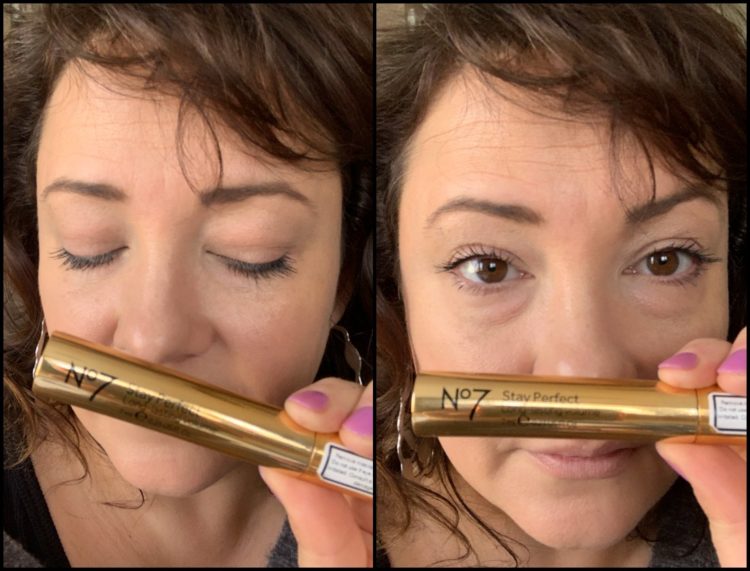 If you like Kevyn Aucoin's mascara and want a cheaper alternative, try this. If Glossier's Lash Slick left you underwhelmed, try this. This mascara is by far the best drugstore tubing mascara I have tried. It's glossy, it applies easily, it dries relatively quickly, it doesn't clump, it holds a curl. It won't give you crazy lush lashes but it's a great everyday mascara that won't give you raccoon eyes and won't make your natural lashes brittle.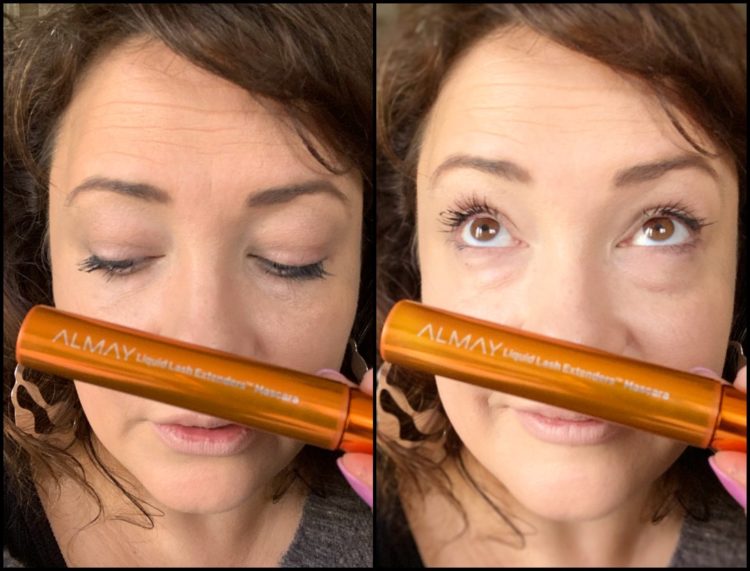 I have bought this twice and had two dramatically different experiences. With my first tubing mascara review, I liked this mascara. It takes longer to dry, but it left me with glossy black lashes that were lush and lasted all day. I used up the tube, got a second one, and hated it. It was goopy, it took even longer to dry and smudged in the process, I got flakes in my eyes, clumps (as you see above)…/ I was not a fan. I then let the tube sit in my makeup drawer for a couple of weeks, tried it again and liked it better after it had congealed a bit (though it still clumps and transfers to your skin because it takes so long to dry). A lot of you have let me know you too have not had a good experience with Almay Liquid Lash Extenders. I hate to think that if we have a good experience it's because the tube is old or possibly got exposed to air.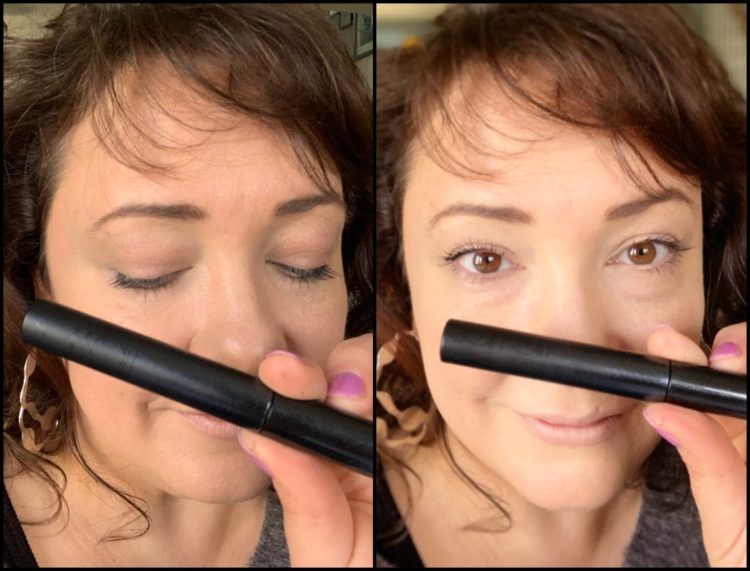 I bought this during a Sephora sale since it's one of the few tubing mascaras the site carries and it gets good reviews. It's fine. It takes longer to dry than Blinc, but it's more glossy of a finish. It's not as thick as Kevyn Aucoin so it doesn't give as much volume, but it seems to provide more lengthening thanks to the fibers in the formula. With the combo of the brush and the fibers, I find it can clump if you're not super careful and first wipe the brush with a tissue. I don't think it holds a curl; it seems heavier of a formula and the curl I get from my lash curler falls out by time the mascara dries. It's not bad, it's just not awesome and definitely not worth the $30 price.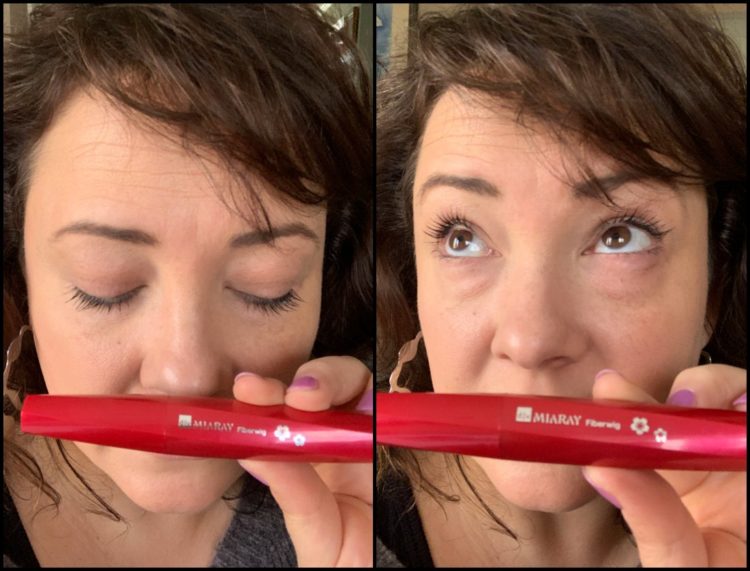 Fiberwig was a cult favorite mascara many years ago and seemed to disappear from US shelves. I tried it many years ago and it was great for beach vacations and times when I wanted to look done but didn't have the time or weather to maintain my look. When researching tubing mascara I read this was the old Fiberwig, just relaunched with a new name and tube. Well, it seems to also be a new formula. This one is wetter, it's gloopy, and during the day it flakes off and irritates my eyes. My face looks the way it does above because it got in my eyes soon after applying. It takes forever to dry. In fact, before typing this paragraph I placed a dab on my hand and finishing this paragraph the dab is still not fully dry. It's not the old Fiberwig, there are better products out on the market these days.
This mascara was recommended when I ordered Fiberwig on Amazon and it received higher reviews so I decided to give it a try. Well on the positive side, it's better than Fiberwig. Thicker, longer lashes, and a nice gloss. However, it's a super gloopy formula and it smudges and flakes like any ordinary mascara. Nothing different from any Cover Girl mascara at Target.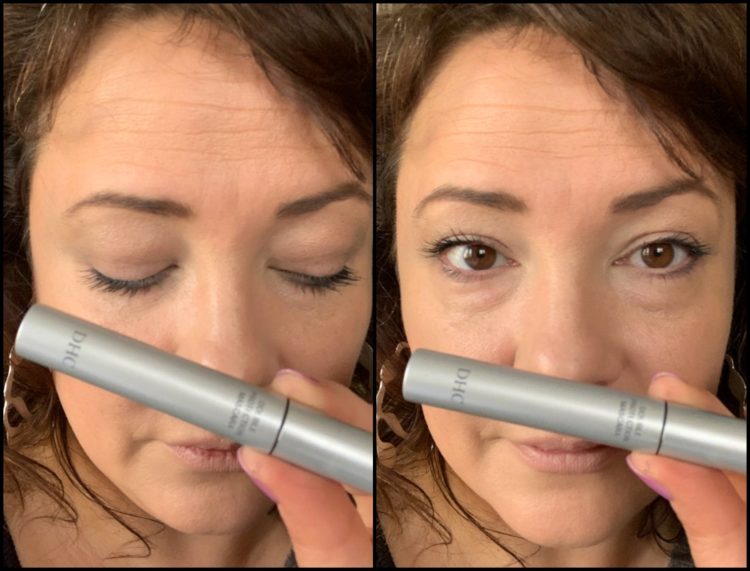 This one for a while was my absolute favorite tubing mascara. I purchased it after my initial tubing mascara review and liked it so much I bought it twice. It's a smaller tube than the other brands, and a much smaller brush. However, it coats the lashes beautifully and gives volume, a bit of length, and a dark black effect. The reason I switched is because I tried No7 and then my favorite (at the bottom of the post) and I realized tubing mascara can be even more awesome. But this is a good mascara, and the smaller tube prevents it from drying out before you finish it (which happens with most tubing, if not all mascaras).
Many of you told me to try this product. And I agree, it's pretty good. It has one of the biggest, bushiest brushes of any tubing mascara I've tried. If you wipe the wand the first few uses, you'll have the best effect. It lengthens, separates, and adds some volume. Nothing to excess, and no millions, but it's a nice tubing mascara that gets the job done. I think No7's tubing mascara is a better drugstore alternative, but I know this one is more readily accessible and I like it as an everyday mascara.
Shop Tubing Mascaras:

My Favorite Tubing Mascara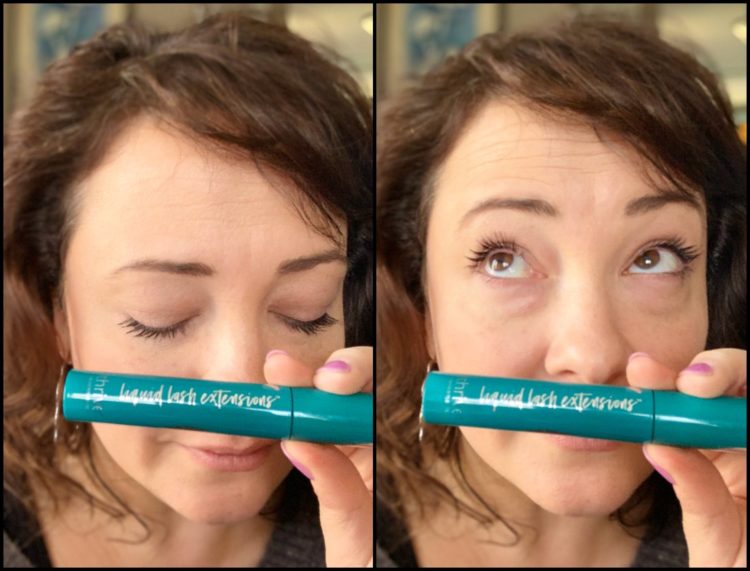 I wonder why Thrive Causemetics doesn't get as much praise and brands like Glossier; the quality is stellar and the brand has ethics. Is it because they don't have an affiliate program? Well, I'm here to rave because this mascara is so dramatically better than any of the mascaras reviewed here I have to shout it from the Internet rooftops. No need for fancy tricks or hacks, I curl my lashes, wiggle this on and go. It dries as fast as a traditional mascara. It really builds up my lashes making them look dramatically long. Glossy black finish that adds volume without clumps. No flaking, no smudging, no irritation, and it comes off easily with warm water or even my favorite facial cleanser. It's so good people ask me about my lashes. Me! Someone who has really ordinary lashes! It's so good I stopped using LashBoost, thereby saving me a ton of money. I am OBSESSED with this mascara. I know bloggers use the word obsessed a lot, but folks IRL are likely sick of me talking about this mascara. It's as good as DiorShow but without smudges, clumps, animal testing to sell in China, and it's cheaper. Total Holy Grail.
I know it can be worrisome to shop from an unknown retailer; Thrive Causemetics doesn't sell through Sephora, Ulta, or any other major retailer. However, I have shopped now twice from Thrive Causemetics and did an exchange so I can reassure you they have a professional, speedy, service-oriented business. For orders over $35, shipping is free. You usually get your order within a week and often you'll have a promotion where you can get a free makeup bag (nothing life changing but they're water resistant and great for throwing in your beach or pool bag and I have my daughter use them to carry stuff in her backpack since it's wipeable). If you order the wrong color, no problem. Go to their website, enter your order number and set up an exchange. You get a label to return for free and they'll send you the replacement lickedy split.
On top of this, for every purchase, Thrive Causemetics donates to help women. They have already donated over $25 million in products to 50 organizations that empower women who are fighting cancer, surviving domestic abuse or emerging from homelessness. Their line of cosmetics is vegan, cruelty-free, and free of sulfates and parabens. The packaging rivals high-end products and they have a rewards program where you earn points with purchases, referring others (I can't share my code because it goes against their policy of online promotion but once you shop you can share yours with your friends), and just having a birthday. So far all I have tried is their CC Cream and mascara but as my other products run out I plan to try more.
Do you have a favorite tubing mascara that isn't on the list? Do share it in the comments!