This article may contain affiliate links; if you click on a shopping link and make a purchase I may receive a commission. As an Amazon Associate, I earn from qualifying purchases.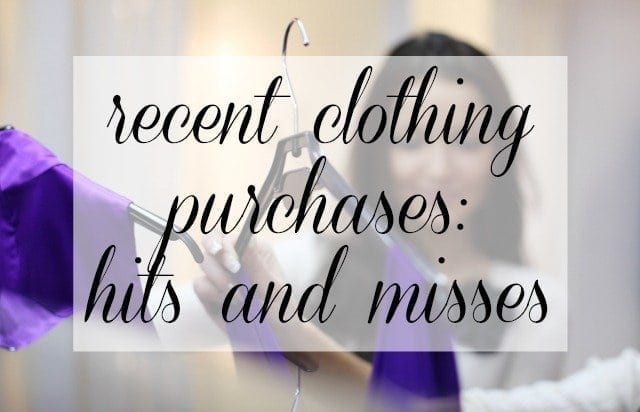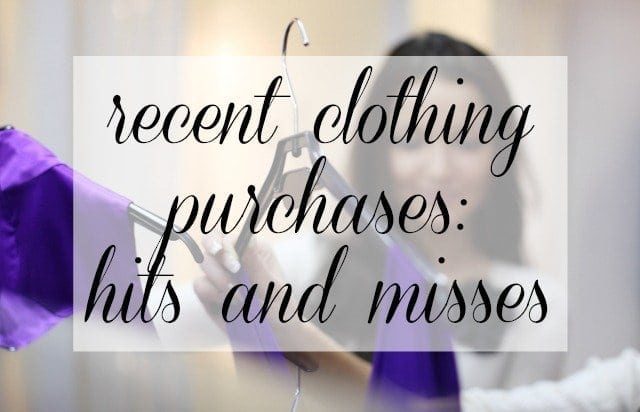 I know, I know I am not supposed to be shopping. I lost a lot of money in Raleigh last month. But I've been Poshmarking, I paid my taxes (got an extension), and I looked at the finances and felt I could get a couple things to complete my fall/winter wardrobe and prepare for some upcoming events on the calendar. Check out the results, you'll see why I was able to stay on budget:
ASOS
If you follow me on Facebook (and you should because it's awesome over there and we have different conversations and I share links of things I find on the web and when prepping for posts/online shopping), you know I ordered this dress. And you know that a 14 is if anything, a bit big for me. And I think it's utterly gorgeous, even more so in person. The color is more intense, a red, a vermilion, a hot coral, a statement. I felt a bit Ginger Rogers, a bit Bianca Jagger. I loved it, I swished around in it, I hung it in my closet. And then I tried it on for Karl.
"Beeb (we call each other Beeb), you're dress drunk." What do you mean? Isn't this dress amazing? "You look as though you're playing dress up, what size is that thing?" I don't know what you mean, it fits in the waist, sure I need it hemmed but I'll take it to the tailor and… "No, do not keep that dress, that dress is wearing you, you look crazy in it." Then he lifted up the shoulder seams an inch or two and I saw what he meant. This dress IS fabulous… if you're at least a 5'6". I'm 5'3". So back in the box it went. My friend Alison ordered it; she's the Mutt to my Jeff. We both own this dress and it looks amazing, yet completely different, on each of us. Can't wait to see how it looks on her tall frame!
As a blogger I sometimes buy things thinking how good they'd be for an outfit post. I do wear them in real life, but I think how an item will be a great way to feature a pair of shoes I was gifted, will flatter a certain jacket, that sort of thing. That is what I was thinking with this dress, and a pair of black suede tall boots I was gifted that are amazing but go with nothing in my closet.
This dress is hideous. Okay, that's unfair. The color and the fabric is divine. The rest… hideous. The 14 felt about 5 sizes too big for me. There was so much fabric I looked like a bean bag with legs. There was no saving this; even if I were taller and ordered an XS it would still look like a pile of curtains from a Barbie dream home.
This isn't anything special, but I wanted a black turtleneck for this season to wear under things. And it gets the job done at a good price. It's not really heavy, it's that silky jersey so it feels nice and doesn't cling, it's fitted but not skin tight, and it's long enough to tuck in.
Nordstrom
Bwahahahahaha. Give me a moment as I catch my breath from laughing hysterically at my reflection in this thing. I looked like Hans and Franz; it's very heavy and tightly woven so there's no drape. It's not a sweatshirt, but a thick multi-layer sweater. The model's neck must be half my width and twice as long because that thing went all the way up to my chins and were suffocating me it was so tight. However, the body and the sleeves are very very loose (and stiff, and weird).  So bad in so many ways.
Oh come ON Alison, do you REALLY need another striped shirt? And this looks an awful lot like this striped shirt.
It's true, I have a ton of striped shirts. But they're all different and they have different purposes. To me it's like saying you only need one pair of jeans. And yes, this stripe is almost exactly the same as the stripe in the shirt I own. But I ordered this for the neckline.
I don't show it as much on the blog, but I love off the shoulder tops. Recently I had a text conversation with two friends and one asked if I could only wear one designer the rest of my life who it would be. I couldn't answer it, and I wouldn't be surprised if many of you can't either. When you spend the majority of your life unable to fit into designer fashion, you don't have that fantasy. But that doesn't mean I don't know designers, and it doesn't mean I don't have a fantasy wardrobe. Mine would be a lot of off the shoulder cashmere, leather flowing maxi dresses in silk and chiffon in amazing colors and prints, plenty of leather and distressed denim, finished with leopard calfhair and bold silver jewelry. I love off the shoulder tops and dresses, it's a way to feel sensuous without showing a ton of skin, to be relaxed glam. And I saw this top on the model and knew with my height and ordering the largest size it would likely be off the shoulder on me. And it is. And I plan to wear it with faux leather leggings or pants and slip-on sneakers and maybe throw a sweater coat or biker jacket over it if I get cold.
So yes, I do have a lot of striped shirts, but none quite like this. So I'll be keeping it!
Let's get one thing clear regarding this top. It's a top, it's not a sweater. Don't expect it to keep you warm in December. The name is misleading, but if you read the reviews you'll know what you're getting. And what you're getting is a slouchy relaxed knit top that works great with leggings, half-tucked into boyfriend jeans, and looks pricier than $39 especially with these Free People-esque color choices.
This runs big. I could have done with Large, but I like the super oversized feel but like that my bra was never on display. I like that it's not itchy, and it does say something like hand wash and dry on a bed of pine needles in a mountain forest but you can wash on gentle and line dry (I "laid it flat" by hanging the body over two hangers with the pant bar on them and let the arms dangle). This is a great weekend thing to throw on and look more chic than in your old faded Target tee shirt.  I may end up throwing in the dryer to shrink up a bit.
This is a really nice blouse. It looks cool tied into a pussy bow, just looped once and worn almost like a tie, or left open. The pleats are a nice detail, the fabric looks nice, and the color is gorgeous. The reviews say size down, but that's not so if you're curvy. I think an XL would have been too big. I've worn this three times; it's too snug at the bottom where it hits the curve of my rear to be worn untucked over anything but my slimmest jeans but I really like it tucked in with skirts and pants. I think if my rear wasn't as juicy, it would be a perfect fit.
Ann Taylor
I adore my Dobbin Clothing dress but it's starting to look a bit… worn. I thought this may be a good alternative. It's always good to have a dress like this in the wardrobe. Wear to the office, to a funeral, add a pretty necklace for a day wedding, it travels well…
This isn't a good replacement. It fit (though a petite likely would have not only fit better but have the twist in a more flattering place), but it was frumpy. I may be a 41-year old mom but I don't have to dress in such a matronly way. Thing is, I think this could look quite elegant on a taller, slimmer frame. But on my short curves, notsomuch.
These are not plum, they're burgundy. Wine. Oxblood. Merlot. They are also a super heavyweight ponte knit. I can see why these pants get rave reviews. Nice weight, good length, feel nice, hold their shape. However, they are not made for my body. Few pants are; most end up looking either frumptastic or indecent. These were going the indecent route; though thick since they were so fitted on my legs (though fit great in the waist and bum) you could see my knee caps. Not a professional look so back they went. But if your legs aren't as… sturdy, these are cute and they have a matching jacket.
It was on clearance, was a dressy non-stretchy fabric, had a v-neck and was black. I've been needing a black v-neck shell to wear under jackets that isn't stretchy. It fits the bill. It's a bit heavier a weight than I expected, but that makes it nicer by itself. I like the white stitching; it doesn't show under a blazer but makes it interesting when worn on its own. And with the sale and the promos it was only $17.
You can see me wear it in this outfit post. If they had Petite XL at the time I likely would have ordered it and liked it. The sleeves on the XL Regular are super long, but I pretend I'm a pirate, and I cuff them up a bit. It's a beautiful blouse, it's the kind of thing strangers will stop you and ask about it. It's machine washable but it doesn't look like cheap fabric. This is a good buy, especially considering I got it during one of their 50% off promo events!
So all in all a mixed bag.  A lot that was great, but just not great for me.  And some good wardrobe staples that have already gotten a lot of wear.  Have you had any shopping hits or misses lately?  Share them in the comments!