This article may contain affiliate links; if you click on a shopping link and make a purchase I may receive a commission. As an Amazon Associate, I earn from qualifying purchases. 

I blame the Disney princesses.
They started it when we were little girls. Their angelic cartoon faces, long flowing hair and optimistic outlooks made us believe anything is possible. They sold us on the magic of falling in love and happily-ever-afters.
As a romance novelist, I still believe.
However, being at what those of us who have reached the half-century mark call, of a certain age, I've also been burned – a lot.
I've fallen for the hollow promises of bad boyfriends. I've been suckered by misleading claims from beauty companies vowing to give me taunt skin, plump lips and the flushed cheeks of a woman barely out of her teens. I've even kicked out twenty-three bucks for an eye make-up product's claim that it was 'better than sex'.
It wasn't.
So when Urban Decay claimed their Mascara Resurrection would allow me to refresh the day's mascara, I was skeptical. My faith had been shaken too many times. Still, the tiny part of me that still believes in magic had to give it a try.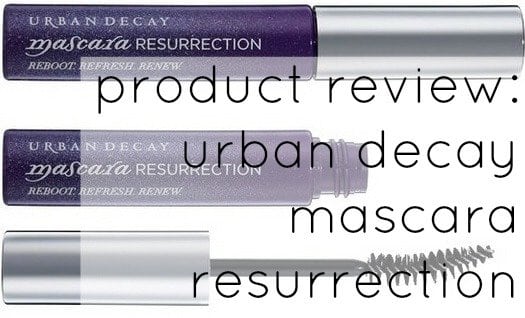 I applied Mascara Resurrection in the evening to drooping lashes that I'd brushed two coats of Maybelline Lash Sensational mascara through before dawn that day. My initial reaction as I applied the clear serum with its curved brush was uh, oh. While it did an outstanding job of lifting and separating my lashes, they felt stiff and spiky. I silently swore at those princesses for making me so gullible.
Moments later, Mascara Resurrection had me eating those unspoken words. My lashes had softened in the seconds between my applying the serum and fresh coats of Maybelline mascara. They also looked even longer and thicker than they had after my initial mascara application that morning.
Urban Decay Mascara Resurrection has earned a permanent spot in my make-up bag. I'm thrilled it lives up to its promise for the same reason I write romance, because the world still needs fairy tales.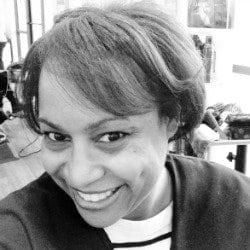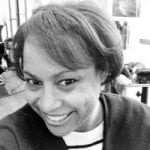 A Harlequin romance author and former newspaper crime reporter, Phyllis Bourne writes to feed a growing lipstick addiction. When she's not at the computer, she can be found at a cosmetics counter or her favorite hair salon spending the grocery money. She lives in Nashville with an understanding husband, who in one kiss can discern the difference between department store and drug store lip gloss. Check her out online at www.phyllisbourne.com.