This article may contain affiliate links; if you click on a shopping link and make a purchase I may receive a commission. As an Amazon Associate, I earn from qualifying purchases.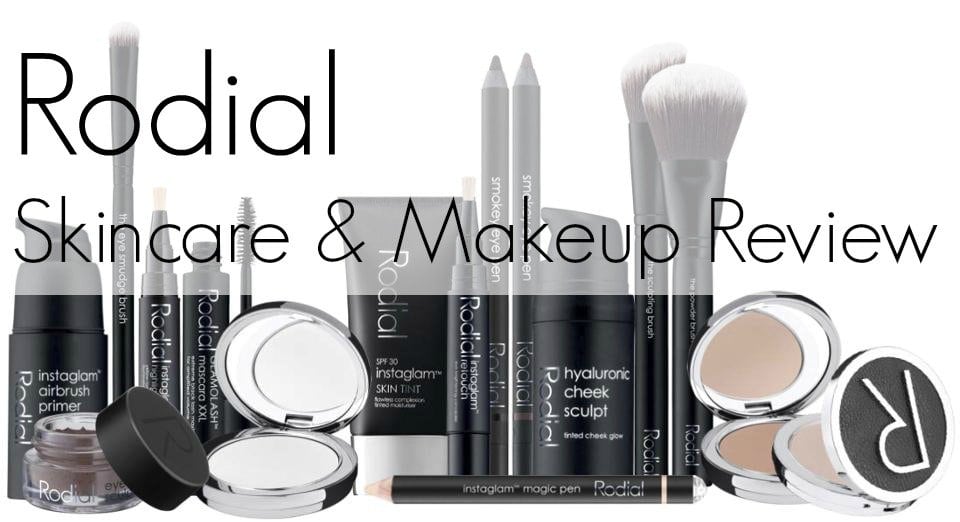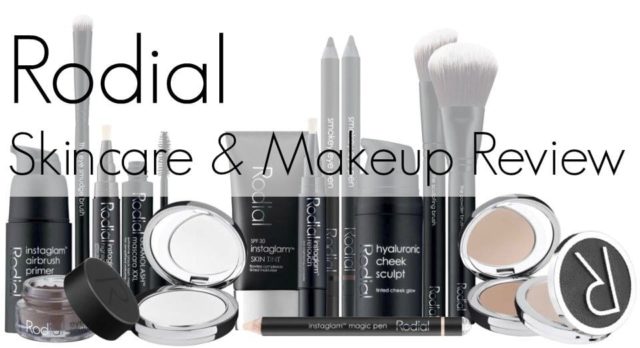 Rodial reached out and offered to send me a few pieces from their line. I had heard great things about Rodial (and loved seeing them as a mentor on Project Runway Startup) so was excited. Supposedly the products are so effective the reduce the need for plastic surgery.  I haven't been considering plastic surgery but I am interested in products that will keep my skin looking as great as possible for as long as possible.  I wasn't able to choose what I got; I received a box with the following five items a little over a month ago. The results:
From the Rodial website, this oil is "A concentrated super-food and anti-oxidant rich face oil that targets dehydration and fine lines to restore a healthy glow. With a powerful cocktail of super-food actives, omega 3, 6 and 9 and vitamins A, B5, C and E, this skin-rejuvenating face oil formula is quickly absorbed into the skin for deep nourishment whilst advanced PhytoCellTec Alp Rose stem cell technology protects skin from daily aggressions and aging caused by sun exposure."
Directions say to add 2-3 drops to the skin under your moisturizer, focusing on places with expression lines. I used it morning and night for a month. 2-3 drops may seem like too little, but more gets greasy. I started using 4 drops at night and 2 in the morning.
This stuff did add a glow to my skin, absorbed nicely, didn't cause makeup to slip, added hydration and didn't cause any irritation. The days when I didn't use it I noticed a difference with my skin being dryer, more sensitive to the cold, and not looking as refreshed. My only two issues are cosmetic: the fragrance is a bit strong and perfumey like something from Crabtree and Evelyn or Yardley. Also I hate that the bottle is completely opaque and weighted on the bottom; I have no idea how much is in the bottle and how much is left.
We went from selfies of white sheet masks to selfies of women in black peel-off masks. This is one of them. From the website: "Syn®-Ake, a dipeptide inspired by the effect of the temple viper venom, reduces the look of lines and wrinkles whilst French clay works to cleanse pores and remove excess oil and impurities. Liquorice extract acts as a skin lightening agent. Suitable for those with oily skin or looking to treat hyperpigmentation."
Directions say to apply a fine, even layer. This is very thick and goopy, almost like tar so fine and even aren't easy. However, it works just fine if it's uneven and goopy in spots. The product has an immediate cooling effect. It smells like licorice, though the scent dissipates as the mask hardens. It doesn't dry as rock hard as old-school masks, and you can get all Patrick Bateman and peel it off almost completely in one piece.
I've used it four times and Karl used it once. There's likely enough in one tube for six uses, seven if you're good at thin and even layers, eight or more if you use it as a spot treatment. I do think my skin looks better after – firmer, less wrinkled, brighter. I did it before I went out on New Year's Eve and would use it again before going out to a special event. But I haven't seen any change in the pigmentation of the spots on my face nor an overall lightening. I don't know how many tubes you'd have to buy and use to get any lightening effects.
I was excited to receive this palette. It looked like the perfect combination of essential colors. All matte shadows besides one shimmery copper perfect for accent. I saw this as an everyday palette and smaller than my favorite Urban Decay palette making it better for travel.
The shadows are high quality, don't crumble, have good pigment and build color nicely. No issues with creasing or fading during the day. The palette itself is high quality, stays snapped shut, nice sized mirror, good weight in the hand, looks elegant. I just found all the colors to be too red for my eyes. Even the tan color (second from left) on my lids made me look like I just cried. I do have yellow undertones so it may work for others, but the only color in this palette that works on my skintone is the black (which when used with a damp slant brush makes a fabulous liner).
Banana powder has been hot for a couple years since people found out Kim Kardashian used it for her contouring. I bought Ben Nye's Banana Powder and used it for a while but found it so messy. This is the perfect alternative, as it's tucked into a glamorous and well made compact. Seriously, this compact is amazing. Heavy, shiny chrome, leather with the Rodial R on top… this is something you'd feel good whipping out of your bag to powder your nose.
The product itself is lovely. For those who have found banana powder too yellow or too dark, this is faintly lighter and more creamy than Ben Nye's but just as effective for neutralizing dark circles and highlighting. There's a video on the Rodial site that shows you how to use the banana powder for highlighting a la Kim K, but if you want something more natural, I find using a tapered brush (I use the Real Techniques setting brush which is super budget friendly) and pressing the powder under the eyes, between the brows, in the marionette lines and at the corners of the mouth to be effective.
I love this product and I love this compact except… the compact is so hard to open! There's no divot to put in your nail, and if you have hands a bit slippery from applying makeup there's no way you can open it. Even with dry hands, it's still hard. It's so difficult to open, I have only used it twice because every other time I have wanted to use it I can't open it and I get so frustrated I almost throw it across the room.
When I was in college, I'd take a black kohl pencil and rim my eyes like crazy, top and bottom, on the waterline and the actual lash line. I'd smudge with my finger, apply 50 coats of Max Factor 2000 Calorie mascara and be ready to hit the bars or the frat party. Now, I keep the liner to the top lash line to make my eyes look big and bright, and either use shadow with a slant liner, or a brownish-black liquid liner. However, when I do a smokey eye, I do like a bit of pencil liner along the lid's waterline and wiggled a bit in the outer corners of the eye and first bit of the lower waterline. Thing is, the pencil ends up smearing if my eyes water and I look like I did in college walking home at 3am from a frat party. Not cute on a 40-something.
This pencil doesn't smear. It's a soft pencil, so it glides nicely over your lids. It's not a sharp line, but it's not crumbly; perfect for coming after the line with a Q-Tip or finger to gently smudge and look like a pro. But what I love best is if you put it on your waterline, it doesn't budge. It doesn't irritate, it doesn't get on your contacts, it just stays put and looks great. I used this on New Year's Eve, but I find myself reaching for it more often than I thought for a bit of impact in the outer corners of the eye. This is a really great pencil, dramatically different from others I have tried.
So all in all… I like the line, but I am not obsessively in love. I don't know if I find it worth the price. Maybe I need to use the skincare products more. When I finish the serum, if I am a convert and find it life changing I'll report back. And if there's a trick to opening the banana powder compact that I'm missing, let me know because that could become a daily beauty product!