This article may contain affiliate links; if you click on a shopping link and make a purchase I may receive a commission. As an Amazon Associate, I earn from qualifying purchases.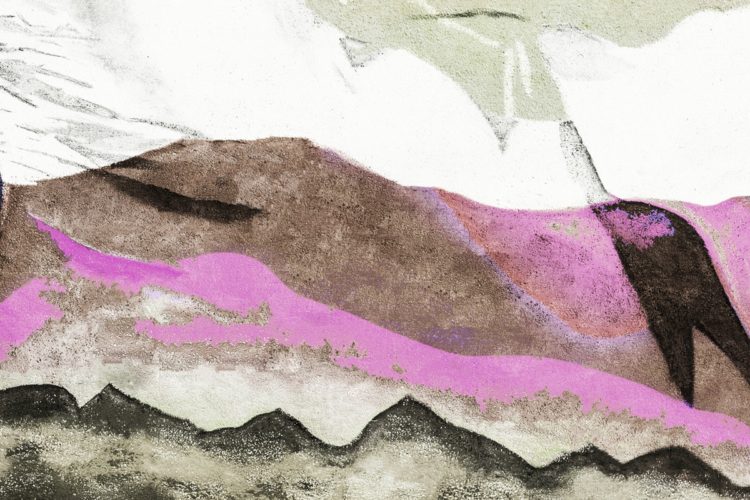 This coming week will be a bit lighter than usual with content. I'm leaving on a jet plane bright and early Monday morning for California and won't be back until… I don't know whether to call is Saturday night or Sunday morning. It's early AF or late AF depending on how you look at it. I've written some content but I don't have all six days full and I don't plan to spend my entire half business/half pleasure trip working.
Cabi's conference The Scoop is next weekend and I was invited to attend. This is the birthday month for me and my sister, and our dear friend had a holiday trip canceled unexpectedly. We decided to celebrate and get away by tacking a few days on before Scoop for a trip together. I will be sharing all of it on Instagram Stories so be sure to follow me there and I plan to do a recap post soon after (and of course share what I wore!).
My support goes to those of you participating in the Women's March today. I have an engagement I can't miss so I won't be out there but I tip my hat to you and hope the crowd is, as estimates state, to be much larger than last year!
Weekend Reads
This needs to be at the top of the list: Permanent hair dye increases a black woman's risk of breast cancer by 45% and the more they're used, the greater the risk. (The Guardian)
This week we discussed the belly. I thought of your comments when I read this piece about body positivity and the fitness industry. "There's an inherent paradox in wanting to still push yourself, still focus on improvement and change, while trying to accept your flaws as they are now." It discusses Jessamyn Stanley, Peleton, HAES, and had me nodding my head many times. (Elemental by Medium)
Oh my goodness, "Thirtysomething" is coming back. (The Hollywood Reporter)
Almost every week I have a medspa or dermatologist or eyebrow microblader or a cosmetic dentist reach out offering free services in exchange for promotion. The only reason I say no is because I did say yes once and had a terrible experience. When you're in the public eye and your brain is wired to recognize threats and therefore focuses on negative comments instead of the positive and then you receive an offer for free Botox or lip fillers in your inbox or DMs, it's hard to say no. So I found this piece about YouTubers and body image really interesting. (Insider)
It's officially the time of year where my makeup looks too dark on me. I love this tinted moisturizer; I've been wearing St. Moritz but just bought a tube of Terra Neuve to get me through until late spring.
And when I bought that I also bought this cream blush that Lizzo's makeup artist recommends. I chose the color "In the Nude" and will be sure to report back what I think of it.
Just about every store at the mall is struggling. Then there's Bath & Body Works. (Washington Post)
"I understand the fatigue of watching a prestigious film about white women being claimed as a cultural watershed for women everywhere. But I also feel the pull of narrative, of images on the screen, of watching an artist build a world and inviting others to enter." Reading this piece I thought of my piece about Little Women and how I consider myself a Jo. It was good to read a different perspective. (The New York Times)
I am constantly on the hunt for sports bras that lift, separate, hide the headlights, and don't cause my boobs to knock me out when I'm on the treadmill. Sports bras are more personal than jeans and night creams but I got this one and so far so good!
American history textbooks can differ across the country, in ways that are shaded by partisan politics. (New York Times)
"Instead of being treated like the victim, it was more like my fault," she said. "They said if I did anything to him, I would have been the one going to jail. . . . What am I supposed to do, let him beat me and end up dead?" Trigger warning: rape. This is a very hard to read but very important to read piece about how women with persuasive self-defense claims continue to be charged with murder. (New Yorker)
See, Hear Read
This week I did more driving than usual and got to listen to a few podcasts. Last Saturday's Weekend Reads I shared two articles by Ada Calhoun who recently wrote the book, Why We Can't Sleep: Women's New Midlife Crisis. She was the guest on a podcast I sometimes really like, sometimes don't called Midlife Mixtape. This was an episode I did like. FYI, Midlife Mixtape is on a temporary hiatus as the host also wrote a book and is on her promotion tour.
Sale Alert
Soma has an awesome promotion this weekend – buy two bras and get one free! Offer valid in Soma boutiques (including Soma outlets), online, or by phone on full-price styles only. This link will let you filter by your size. I share my Soma bra reviews at this link.
Lands' End has 40% off through Monday with promo code FLURRIES. I know they usually ask for a PIN with their promo code, but I tested it and it works without one. In the Wardrobe Oxygen Community, someone asked about less-bulky fisherman sweaters and I swear by the Lands' End cotton drifter. They wash great, they are warm but not too bulky (I've even worn mine under overalls) and it comes in 21 colors, petite, tall, and plus sizes for less than $40. Another good buy is their lightweight turtleneck which is the perfect layering piece for this time of year. It comes in 23 colors and the same great size range and is on sale starting at just $11.39 and up to $15.57.
Everlane's Choose What You Pay event is continuing where they're sharing a great selection of their merchandise they have an overstock of at a variety of discounted prices. I own and am partial to their cashmere crew, their Japanese GoWeave Wrap Dress, and their Authentic Stretch jeans. All three have served me well for multiple washings and through laundering too.\
ELOQUII has a great promotion this weekend – buy one get one free on clearance items AND 40% off original ticket styles, both with promo code LOVETHIS. I have several friends who own this moto jacket and swear the quality and fit is stellar; I love the color options too! I have owned this very wrap dress in two different prints and it is AMAZING. Great quality, fit, and prints! And this dress is the kind that is always smart to have in your closet for work, a date, a wedding, a funeral, a night at the theater, and more!
J. Crew has 30% off your entire purchase PLUS an extra 40% off sale styles with promo code LONGWKND. I'm partial to this relaxed Breton tee in three colors in sizes up to XXL, this cashmere crewneck dress in five colors, and you can never go wrong with J. Crew's chic, witty, and high-quality graphic tees.
For Your Entertainment
Georgia Barnes is a UK English record producer, songwriter, singer, and drummer that just goes by her first name, Georgia. She was originally a session drummer but in 2015 she came out with her first solo album; her second studio album, Seeking Thrills, was released this month. However, Georgia didn't start as a musican, but as a footballer. She was recruited at age 8 and played with Arsenal Ladies. When her coach passed away, she made the career change. If you love smart electronica, world pop, and synth and artists like Robyn and MIA, you may enjoy Georgia. Below a song from her latest album.