This article may contain affiliate links; if you click on a shopping link and make a purchase I may receive a commission. As an Amazon Associate, I earn from qualifying purchases.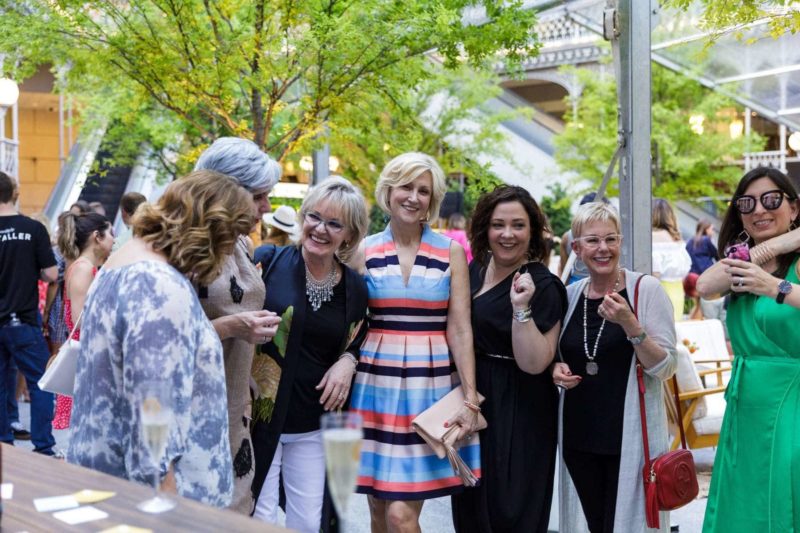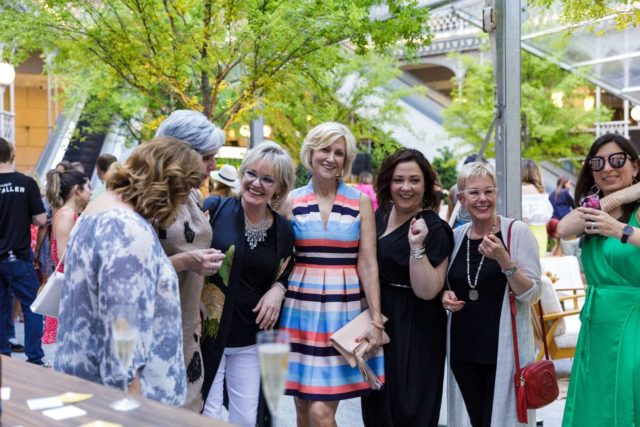 The second night of the rewardStyle conference was a cocktail party hosted by the dating app, Bumble. It was a beautiful affair, but a few other bloggers and I were getting hungry and slipped into the Capital Grille next door for dinner. Put seven bloggers together and the conversation could go all night. By time we left the Capital Grille, the cocktail party had been dismantled. Gone was the yellow carpet, the furniture, the bars. To the right of the restaurant's door was a pile a few feet high of freshly cut flowers, leftover from the centerpieces. A few folks passing by were grabbing handfuls of peonies and lilies to take home; I didn't have a vase in my room or I too may have snagged some. However, as we entered the breezeway that connected the Crescent to the actual hotel, there were dozens of candles against a wall. All burned halfway down, these were on all the tables at the party. I grabbed one, and when I got back to my room, I lit the candle, had a Kit Kat, and watched an episode of Girlboss on my phone. The whole room smelled of honey and lemon when I went to sleep; it still smelled of the candle when I woke.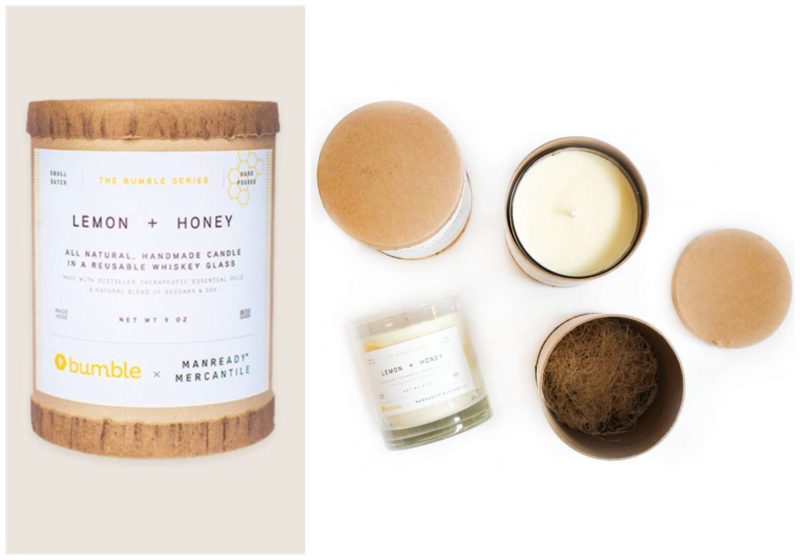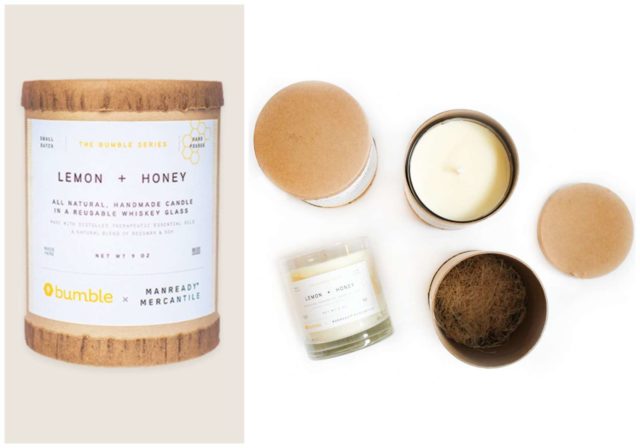 The next day I visited the conference Networking Hall where all the brands sponsoring the conference had booths. I walked past the Bumble booth, not planning to visit since I didn't think they were a good fit for my blog. A gentleman at the booth stopped me to say hi and ask about Wardrobe Oxygen. He asked if I'd like a candle. He handed me a familiar-looking brown paper canister… the same candle I snagged the night prior, though never opened and never burned. The candle was made by Manready Mercantile specifically for Bumble and the gentleman informed me that it was hand-poured in a whiskey glass. Once the candle was finished, you'd have a great glass to enjoy a drink. I pretended I knew nothing about this candle, though I bet my blazer had a faint scent of honey and lemon since it infused all parts of my hotel room the night prior. He handed me one and told me to tell my friends to stop by to get their own.
With two candles; one burned and splattered with wax from the evening breeze at the cocktail party, and one pristine in a sealed case, I knew I had to do a giveaway for Wardrobe Oxygen readers of the swag I received. The only reason I was able to attend the rewardStyle conference was because of you.
I am giving one Wardrobe Oxygen follower my swag from the rewardStyle conference plus some additional goodies I received from great brands. It includes beauty products, skincare, apparel, gift cards, discount cards, accessories, and yes, a beautifully scented honey and lemon soy candle.  Looking at the products online, the total of this giveaway is in the hundreds.
How to Enter:
Follow @wardrobe_oxygen on Instagram and continue to follow me through the end of the giveaway
On any Instagram post (mine, yours, it doesn't matter) share a story about Wardrobe Oxygen. How did you find my blog? Why do you read it? What do you like about it? What would you like to see added to the blog or my Instagram? Share your story in a post or a comment on Instagram, and add the hashtag #WO2SwagBag so I can find it.
You must be a resident of the United States or have a US address where I can mail the prize (I'll be sending USPS Priority mail)
Giveaway ends May 19, 2017. Winner will be chosen by random and notified through their Instagram account. If winner doesn't reply to their DM within 72 hours, a new winner will be chosen. Don't have Instagram? Stay tuned, I will have another giveaway next month for those who follow on Facebook. Depending on the success of this giveaway, I may have more in the future.
Thank you all for your support and for making this blog what it is today. I'm honored you give some of your day to Wardrobe Oxygen and I'm glad to have an opportunity to give back to some of you!
Save
Save