This article may contain affiliate links; if you click on a shopping link and make a purchase I may receive a commission. As an Amazon Associate, I earn from qualifying purchases.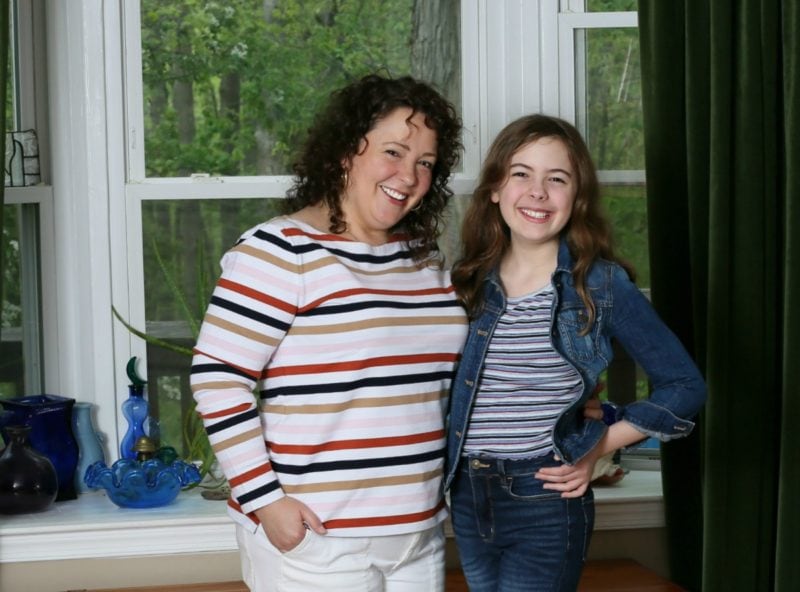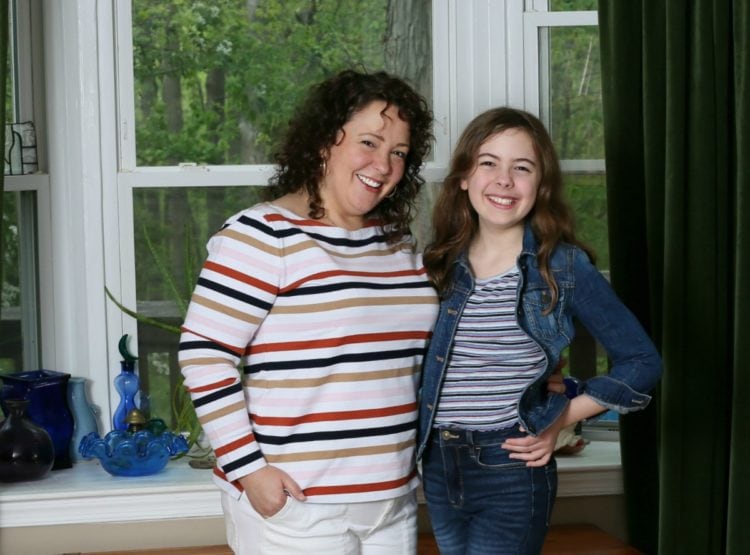 My co-model is making another appearance today! She's now at an age where she understands social media, can make decisions for herself, and has opinions on what she wears and how she is portrayed. Talbots has a campaign for Mother's Day where we were invited to share our "momtras," style-focused mantras we live by that either we learned from our mothers or are passing down to our kids. I honestly didn't have an idea what momtra I'd share until I looked at these photos and realized we were both in striped shirts.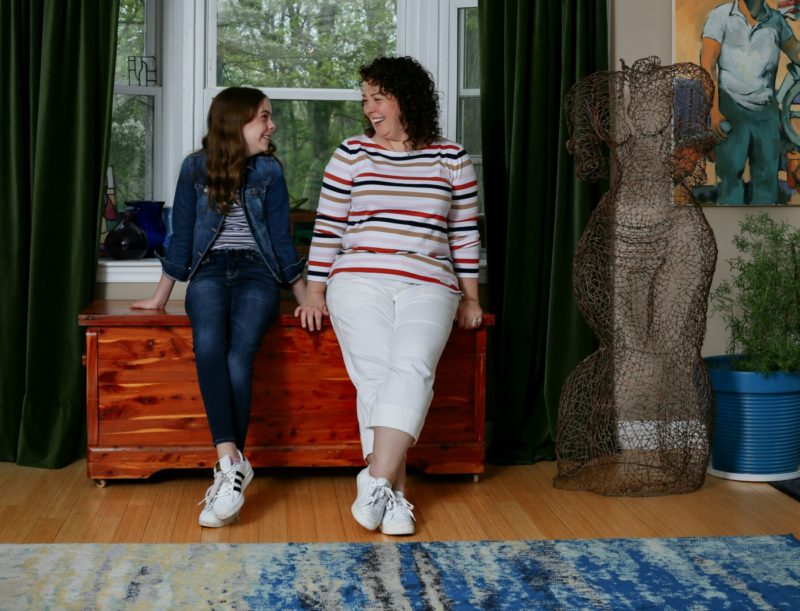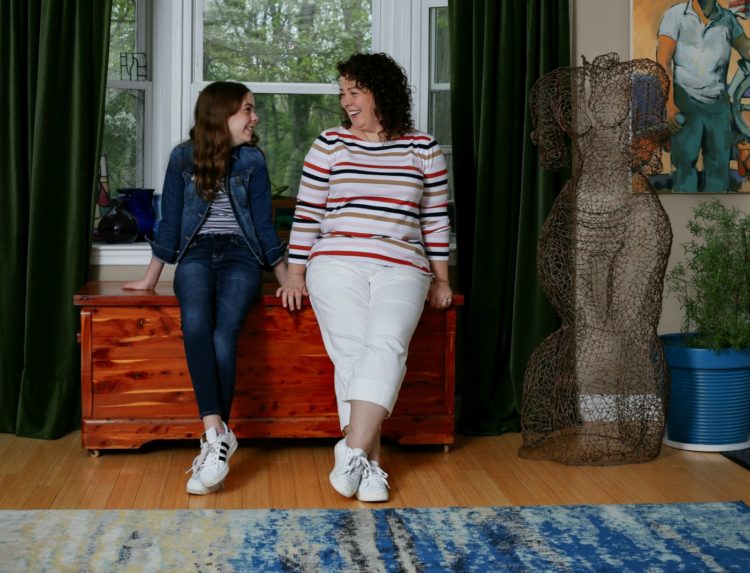 I love a striped shirt, it's a classic, and it can often work as a neutral with solids and even with other prints. A solid-colored t-shirt is fine, a striped one in the same silhouette and fabric ends up looking more elevated and polished. I add a striped shirt to most every capsule wardrobe I create for this reason; it's an easy way to take a look up a notch. It works whether you're preppy or a punk, love neutrals or bright colors, and a striped shirt is less likely to look dated in a few seasons' time than a different print. I told Talbots my "momtra" is that some things, like kindness and striped shirts, never go out of style!
Shop My Picks for Striped Knit Tops: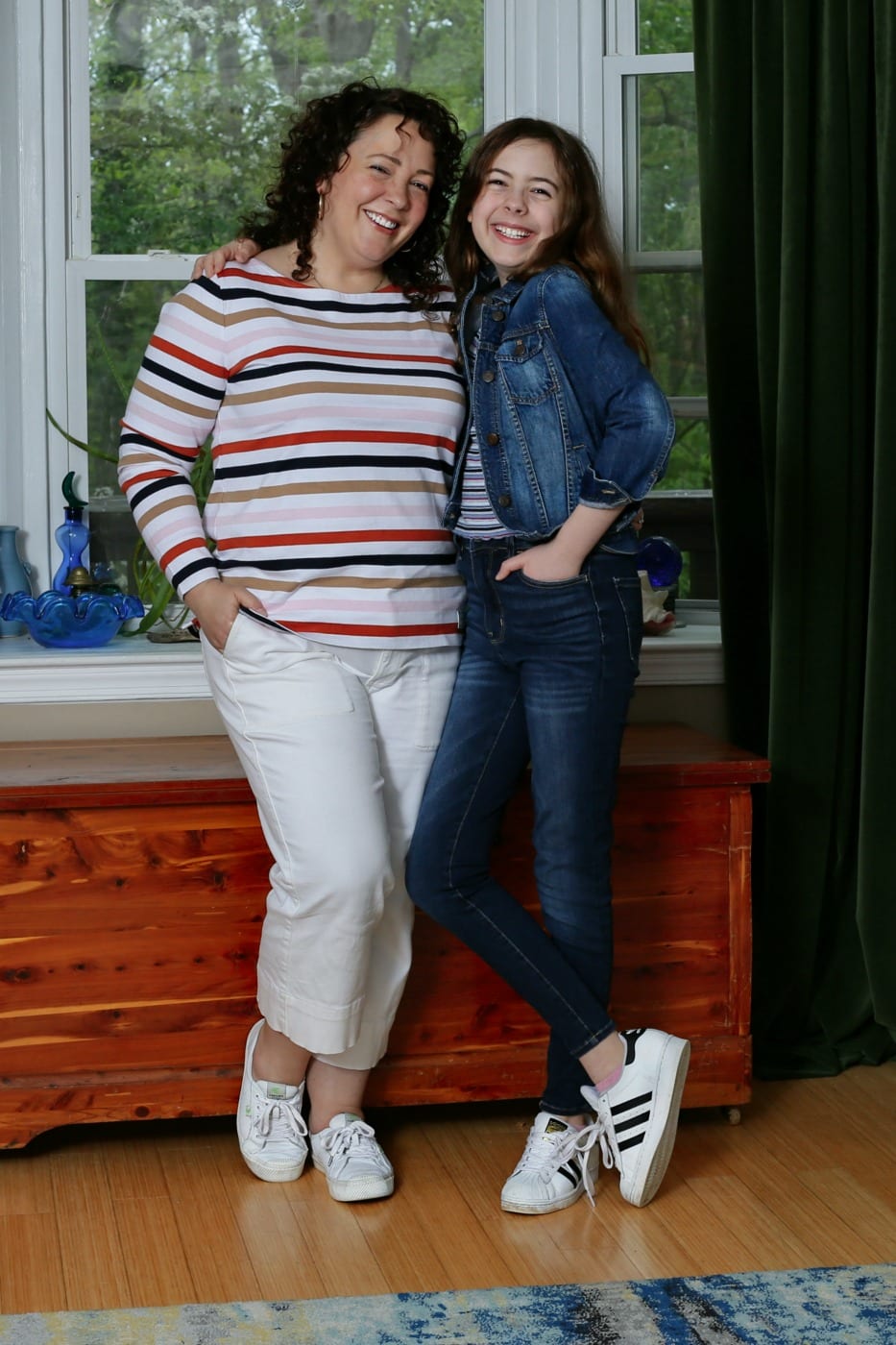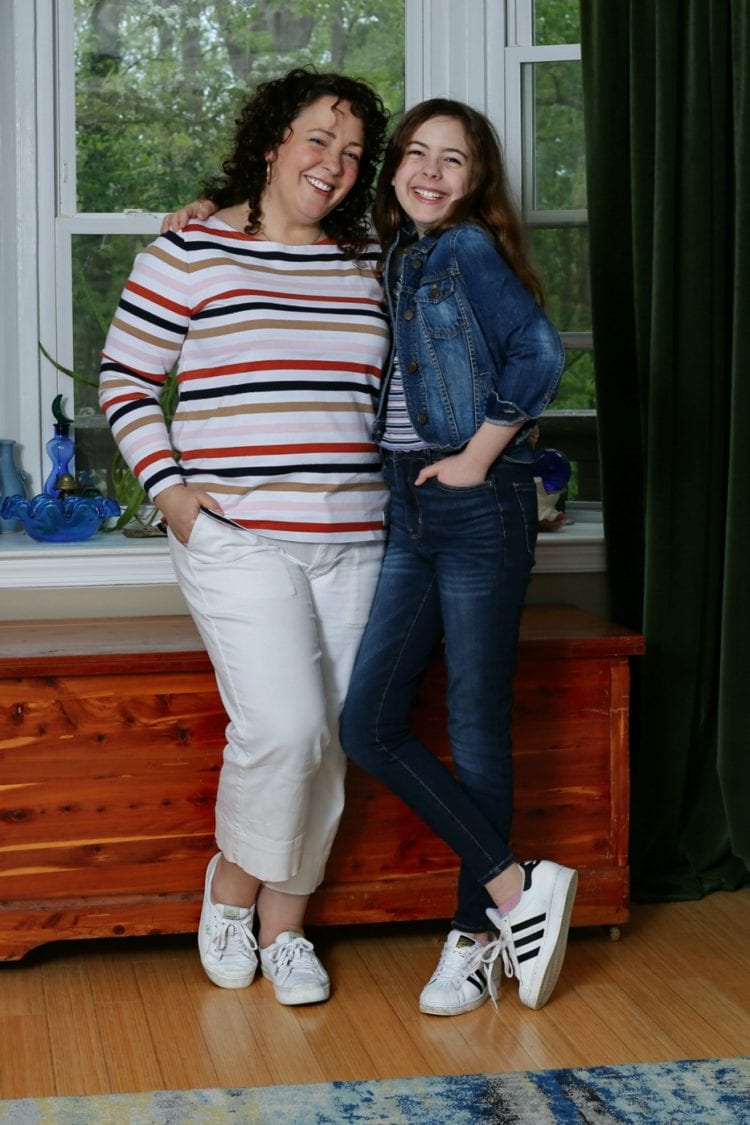 My daughter's denim jacket is from Gap, her top was thrifted, her jeans are from American Eagle, her sneakers are adidas. It's wild to think we're now buying jeans for her from non-kid size stores like American Eagle. While she still fits in kid sizes, she needs that extra bit of length for jeans and shorts. She may have many of my facial features, but she surely got her legs from her dad!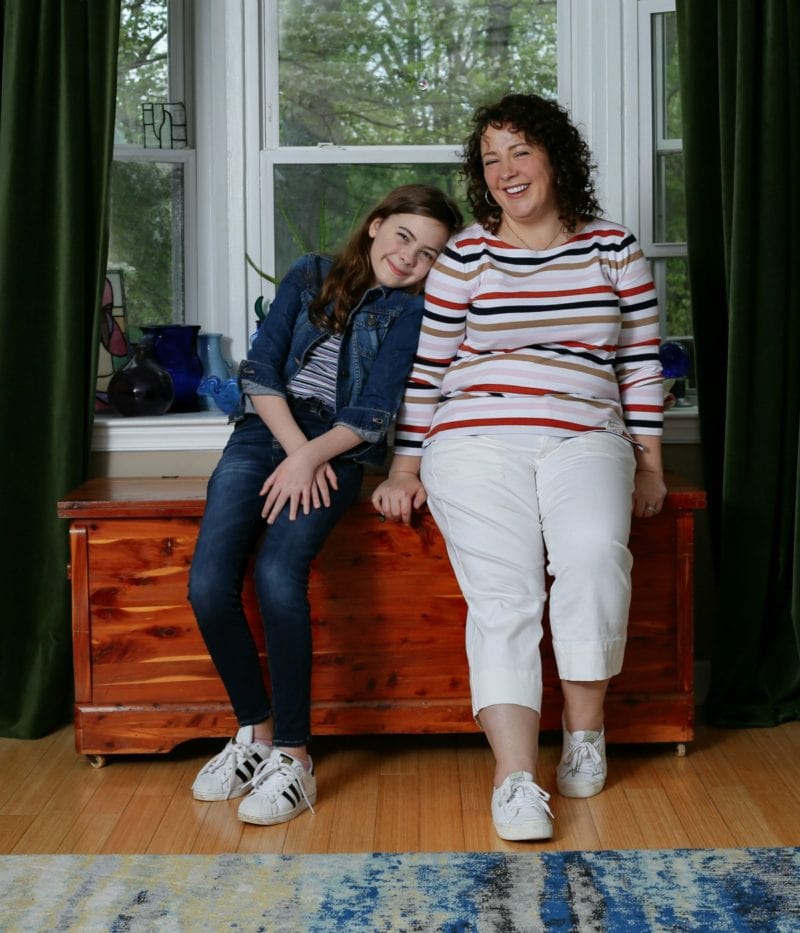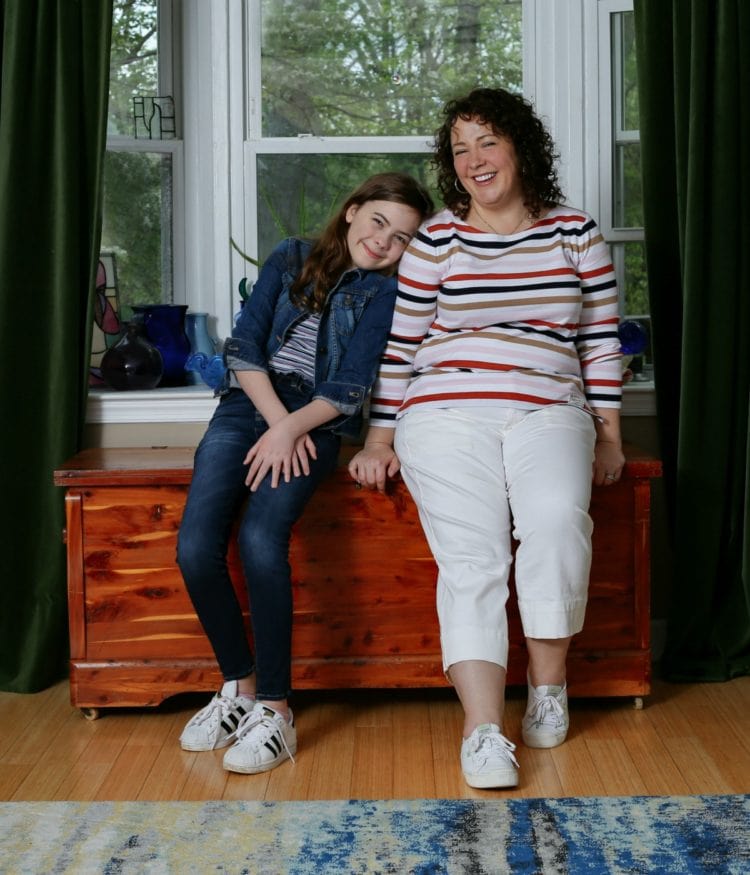 My top is this striped shirt from Talbots, size Large. I love the colors, a nice switch from basic navy Breton tops, but still as classic and versatile. This is a heavier knit, the kind that you end up owning for years because it doesn't get stretched out or threadbare. With it I have the Lido Crop from cabi, size 12. I did have a tailor hem them to a shorter length for my 5'3″ self. I have loved stretchy knit pants while sheltering at home, but these are quite comfy, a good stretch, deep pockets, and a comfortable silhouette. With it I am wearing my Cariuma leather sneakers, a nice low-profile trendy sneaker from an ethical brand that I like with pants, crops, shorts, and dresses. My earrings are these hoops from Chico's; I've had them over a year, they are a great size and look real and have held their gold shine beautifully.
Shop the Post: