This article may contain affiliate links; if you click on a shopping link and make a purchase I may receive a commission. As an Amazon Associate, I earn from qualifying purchases. 
I find as the weeks continue I don't wear just one look each day, and I often forget to take a photo (or can't recall if I did or not). However, I did capture a few looks I wore this week and have them below: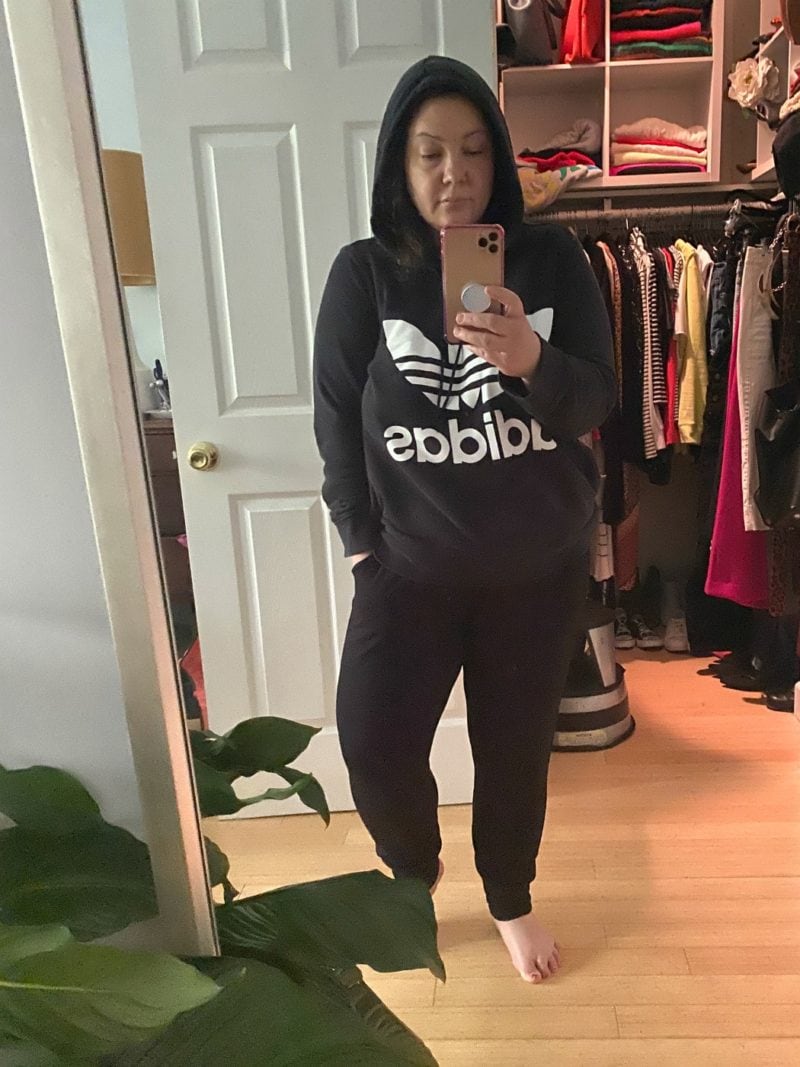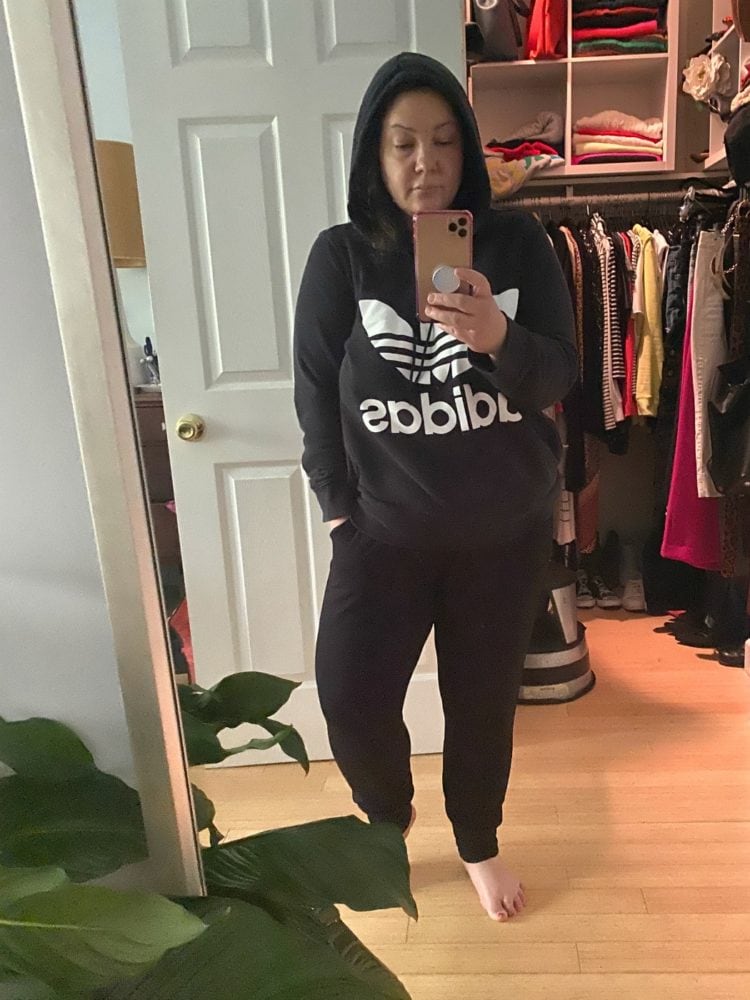 Some days aren't cute, and that is okay. Some days you just need to curl up in a hoodie and read an entire book or binge a season on Netflix and that is okay. And this is what I wore when I did that: my old adidas hoodie (this is the same one, if in doubt size up) and my cabi Pivot joggers from last season (in the Wardrobe Oxygen Community on Facebook there have been raves for these from Universal Standard).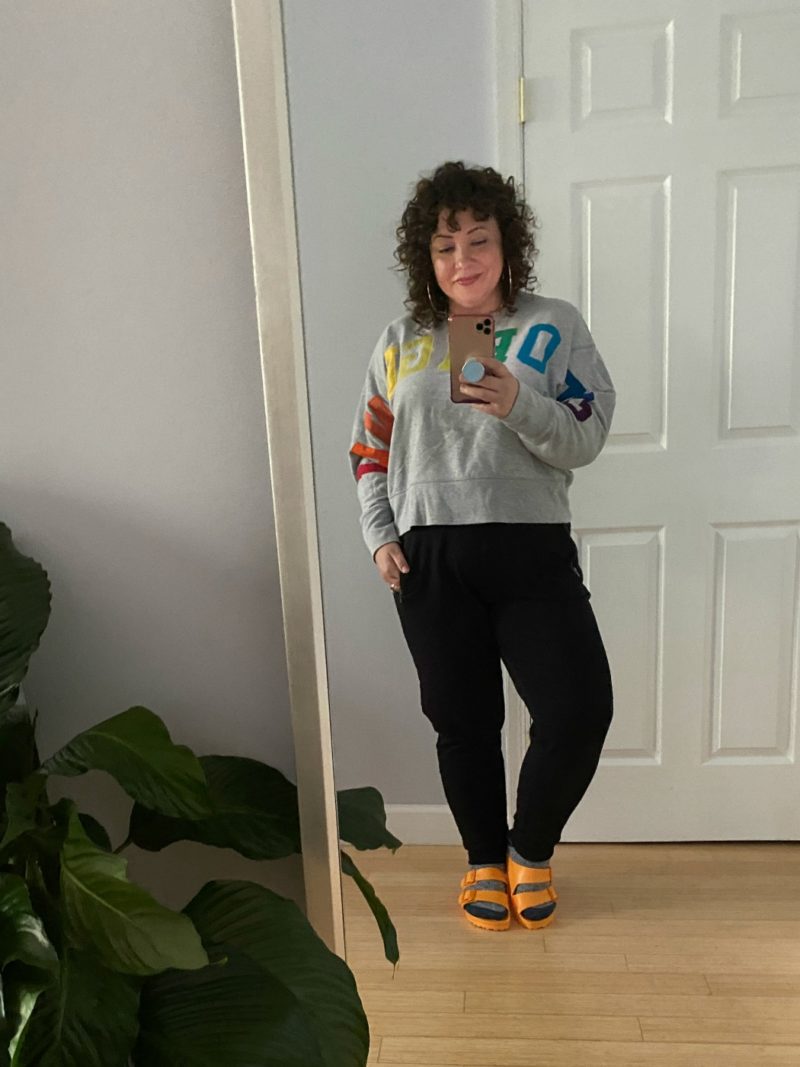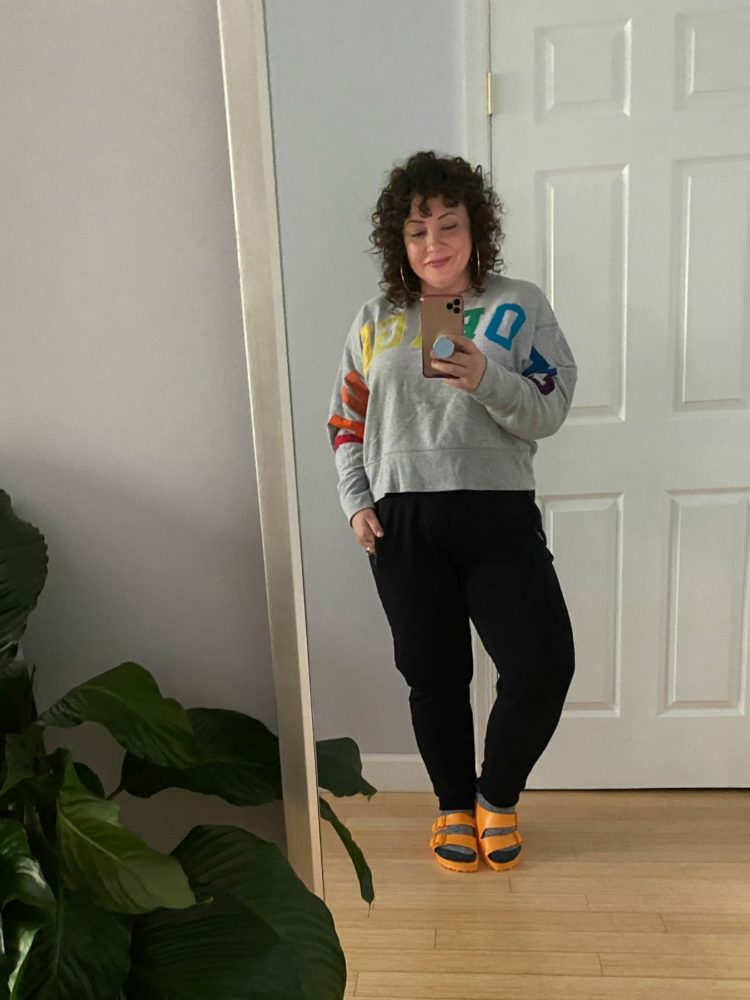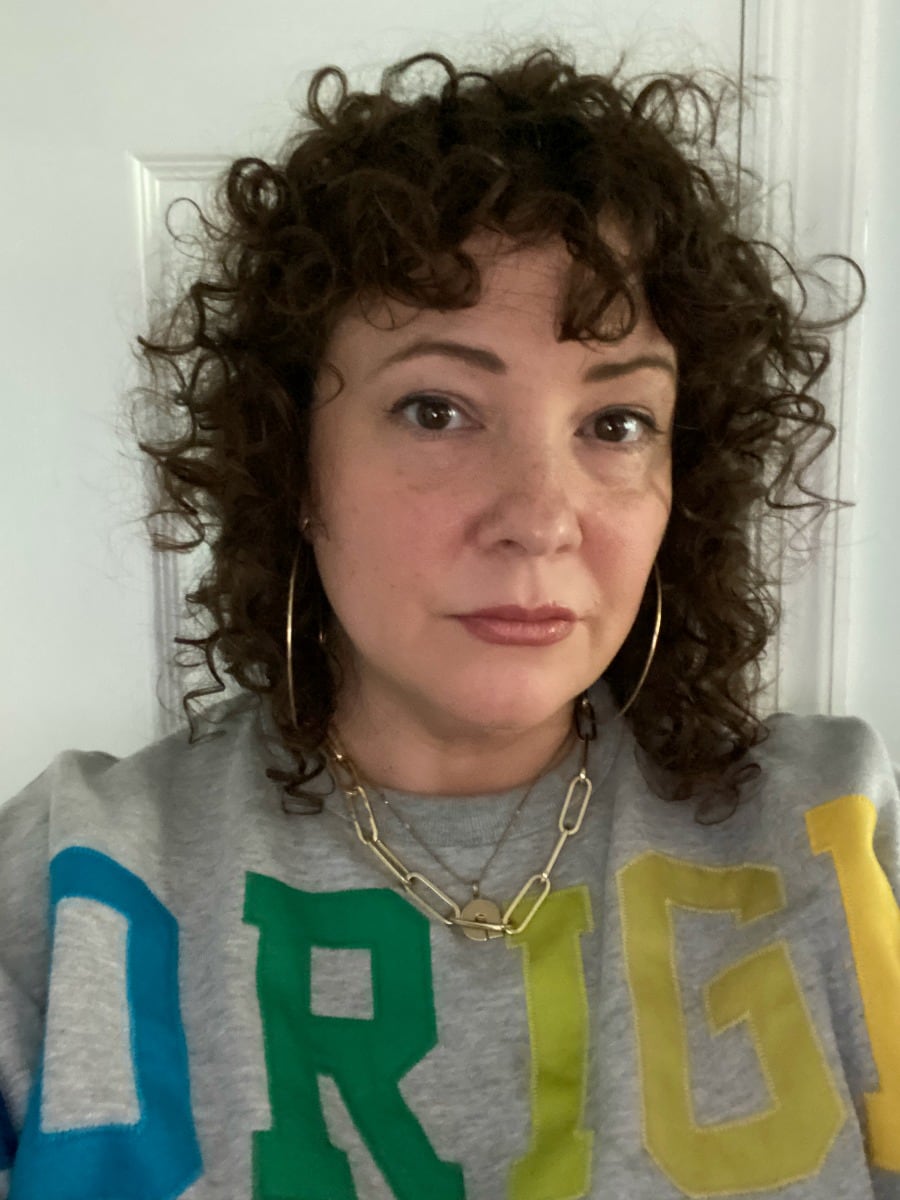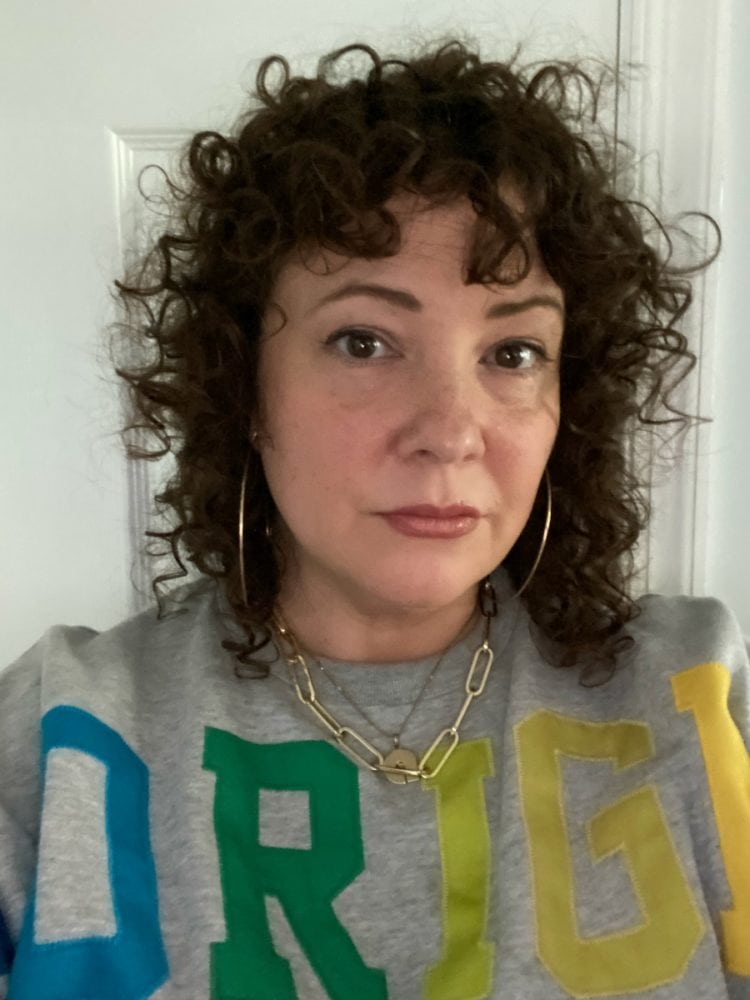 Same pants, this time with a cropped sweatshirt I got from Gap some time in 2019 when it was on clearance only in an XL so I got it because I love rainbows and I wore the heck out of Gap logo sweatshirts back in high school! I decided to glam it up with some wool socks with my EVA Birkenstocks, LOL. I did add earrings (these from Jenny Bird which are on sale), my Jenny Bird initial necklace, and Baublebar link necklace. This was a day where earlier I was on a Zoom so I've got a bit of makeup going on too!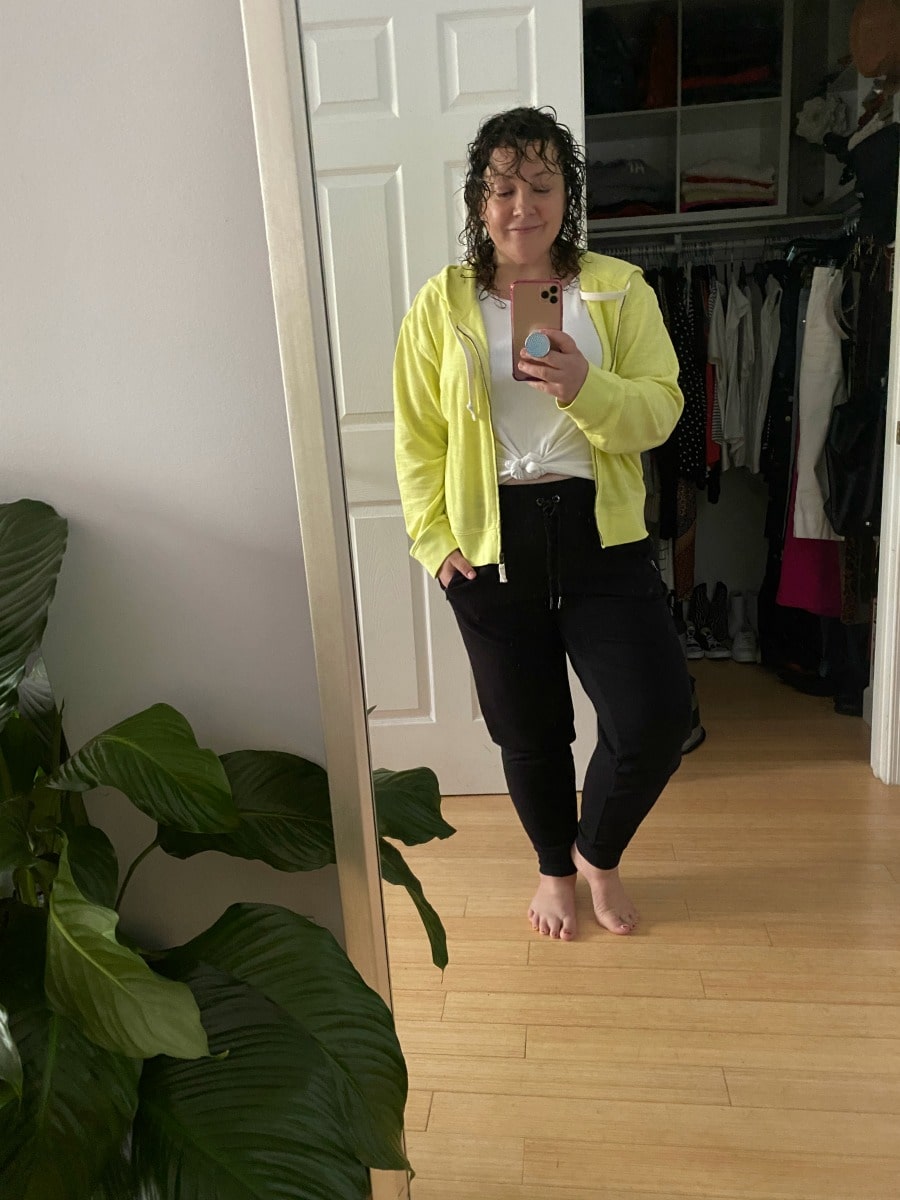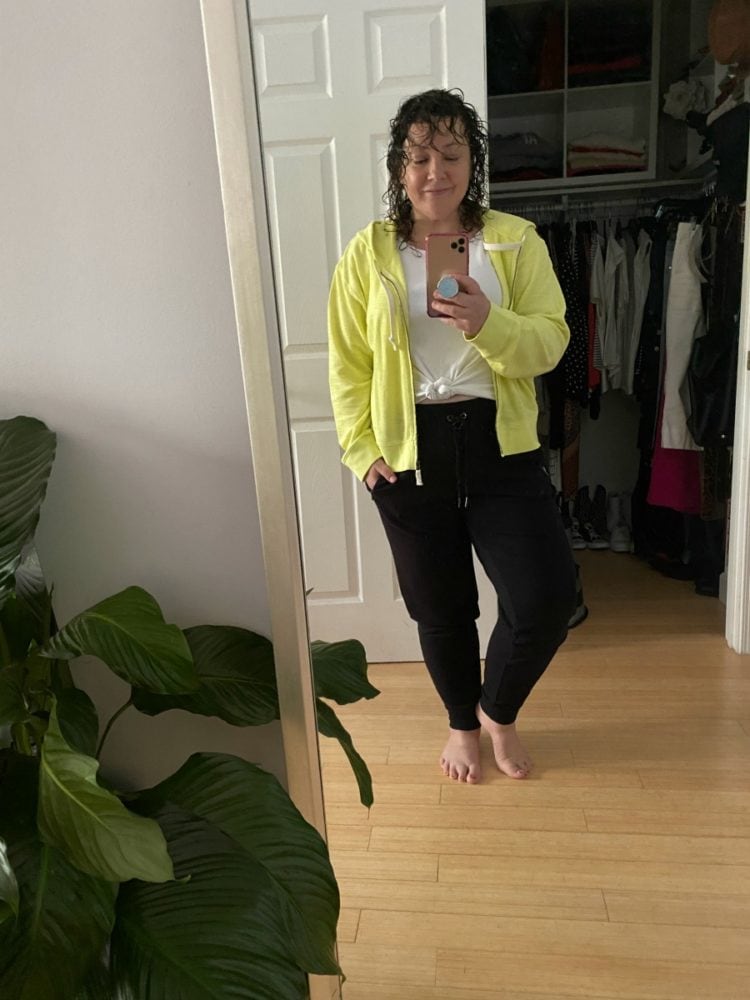 Did I wear this same look last week? Likely yes. J. Crew hoodie (XL and this color is on sale!), Soma joggers (L), and as for the t-shirt, I am not sure which one it is from this photo, maybe my Soma essential tee which is all drapey and lovely and washes up great.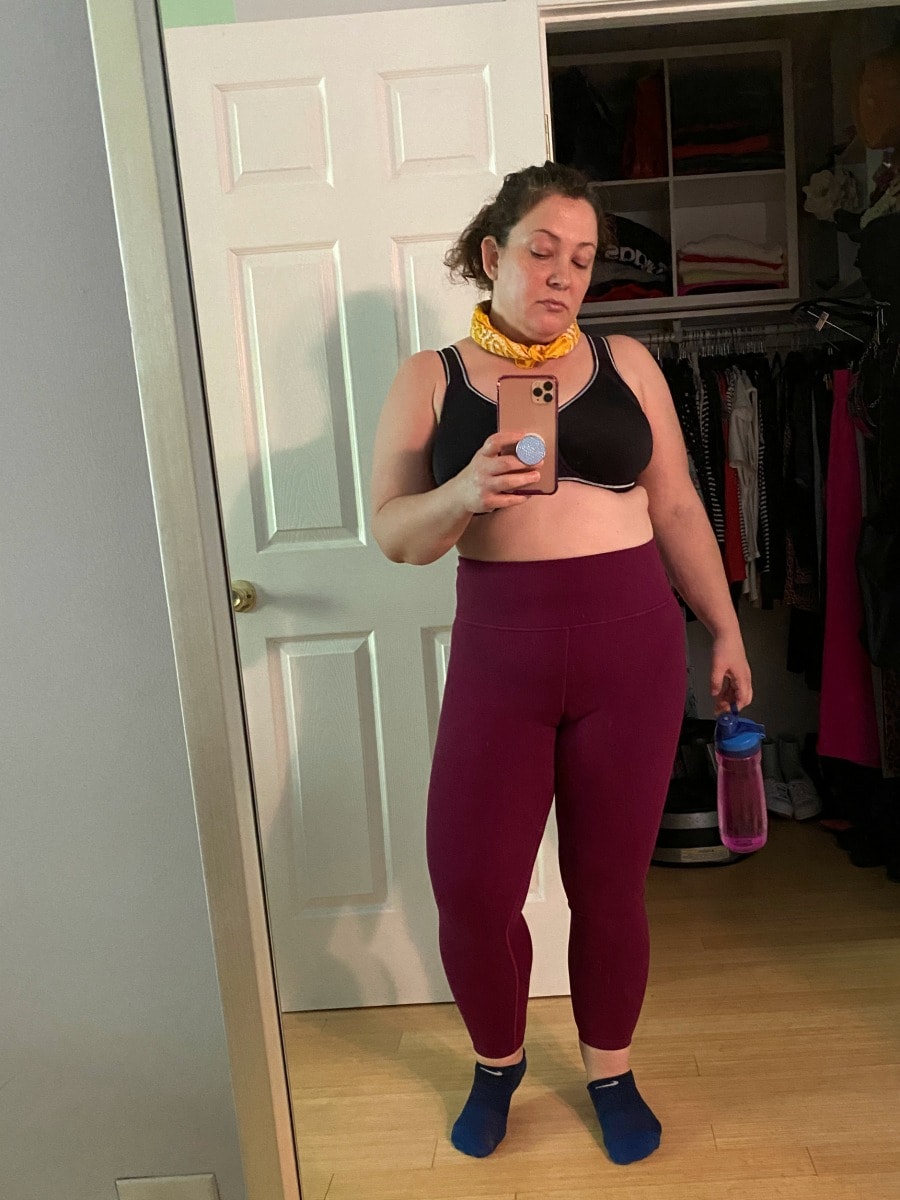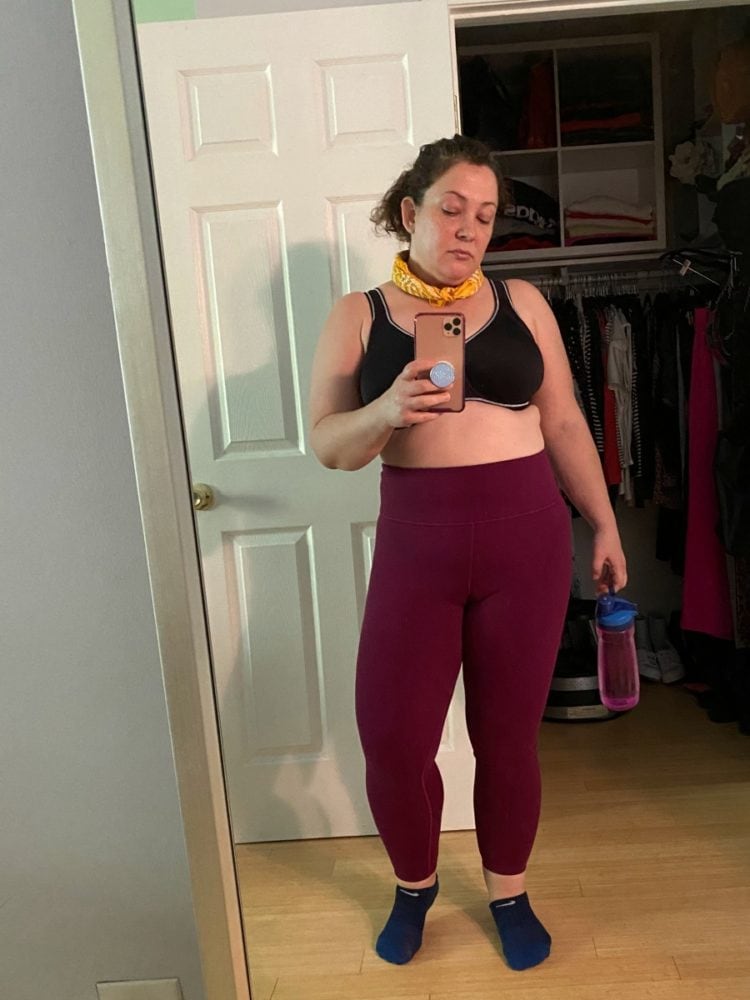 I definitely wore something more… substantial earlier in the day but the only photo I remembered to capture was this one before a ride on the Peloton. I need to do a Peloton update post, but if you missed it here's my post on buying a Peloton during a pandemic. I always start a Peloton ride with a bandana around my neck and it ends up going up as a headband to keep the flyaways off my face along with plenty of sweat! The bra is Freya, the "Active" which is on sale at Nordstrom. These leggings are from Athleta, I am wearing large petite. The socks are a few years ago; I placed a Nordstrom order and a three-pack of Nike socks were in there with my order. I contacted them, they told me to keep them. I never was able to find the socks on the website so I have no details but I ended up loving them!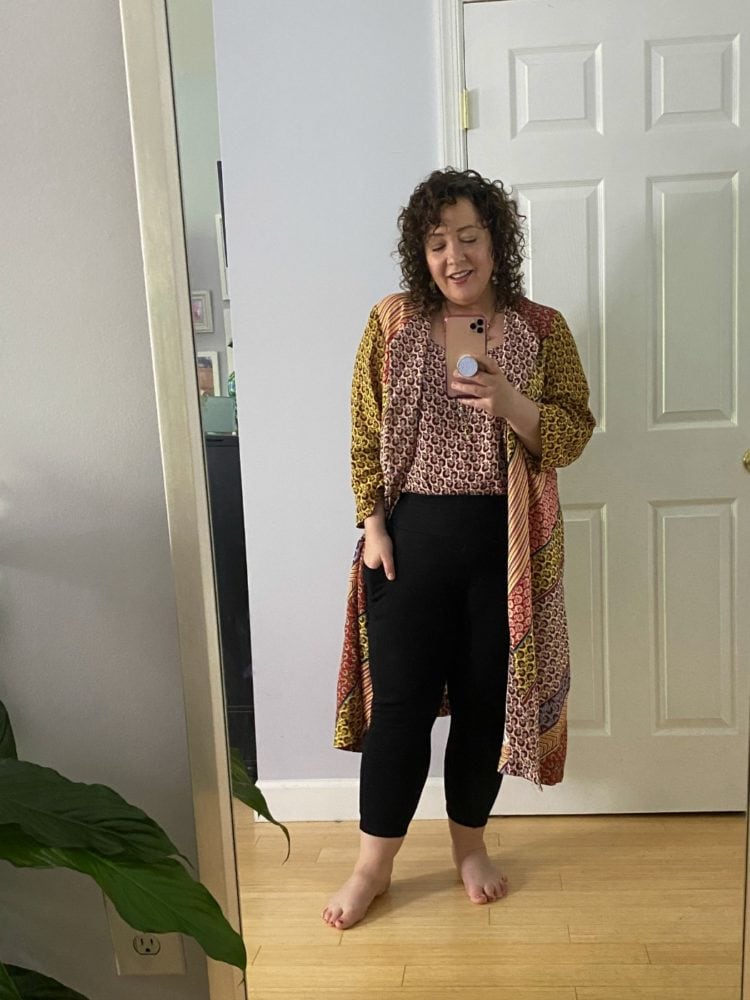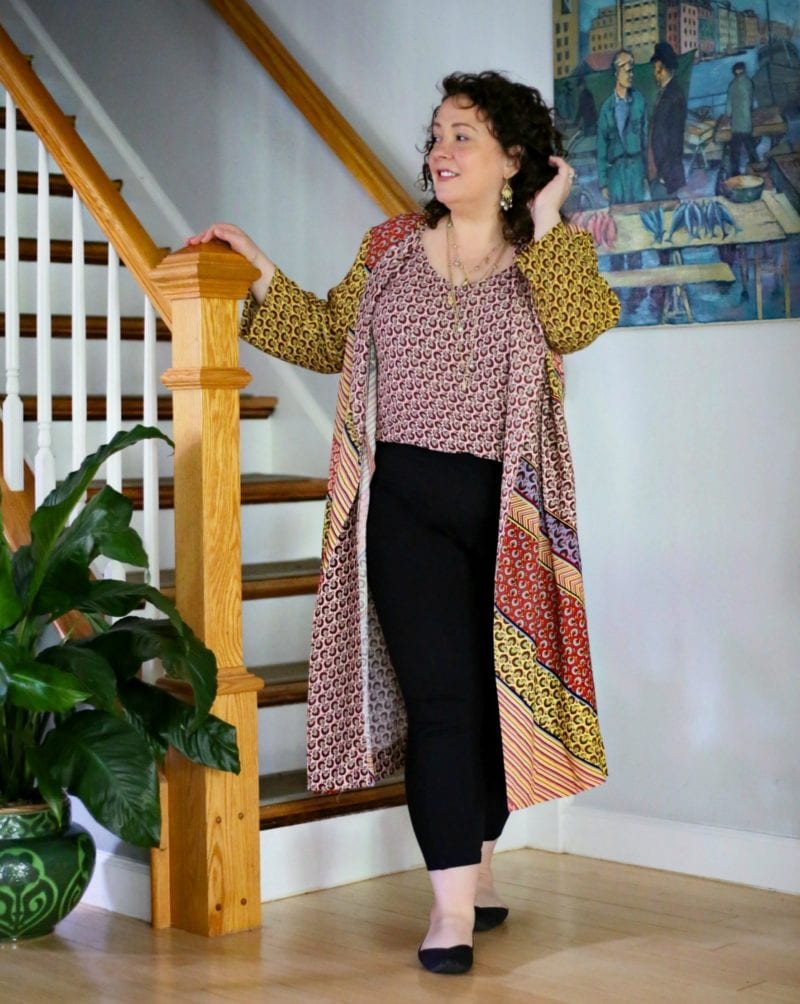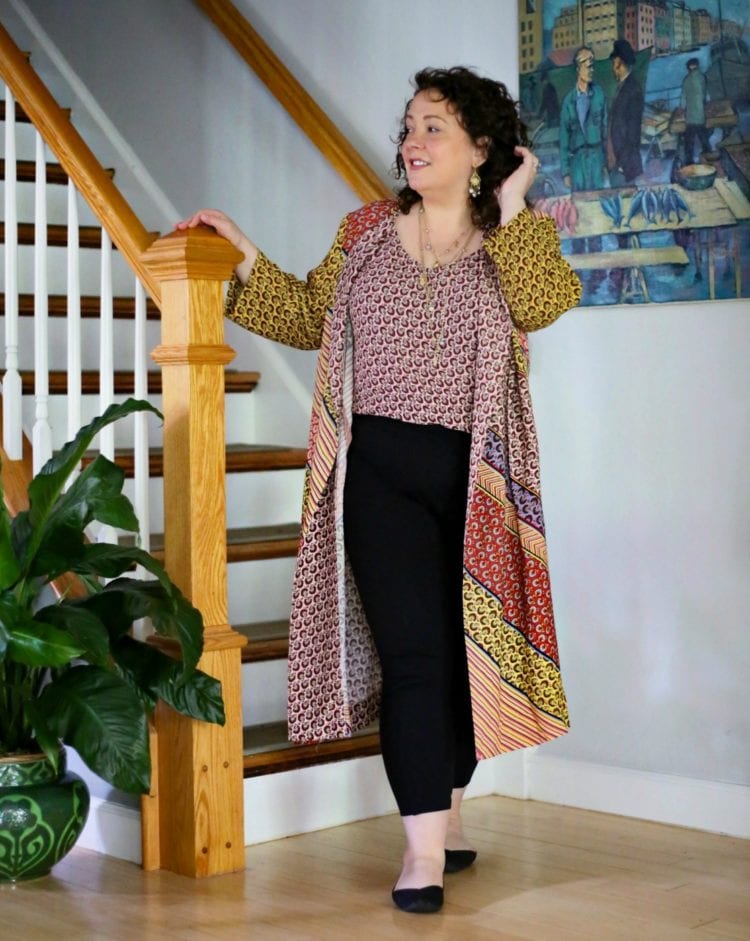 Friday I pulled myself together and went through my closet to find something I hadn't worn yet. I don't know why I hadn't worn the Poet Jacket and Poem Cami from cabi since sheltering in place as it's pretty perfect for being at home. Both are in size Large; if in doubt size down with the jacket. The jacket has pockets and it has a self-belt that can slide through a sleeve in back but if you remove it, the sleeve is just a cool fashion detail. The leggings are the Relax Crop Legging also from cabi, size large with the cabi Curio Necklace and Curio Earrings. Go hard cabi or go home! The shoes are my Rothy's The Points.
Shop the Post: