This article may contain affiliate links; if you click on a shopping link and make a purchase I may receive a commission. As an Amazon Associate, I earn from qualifying purchases.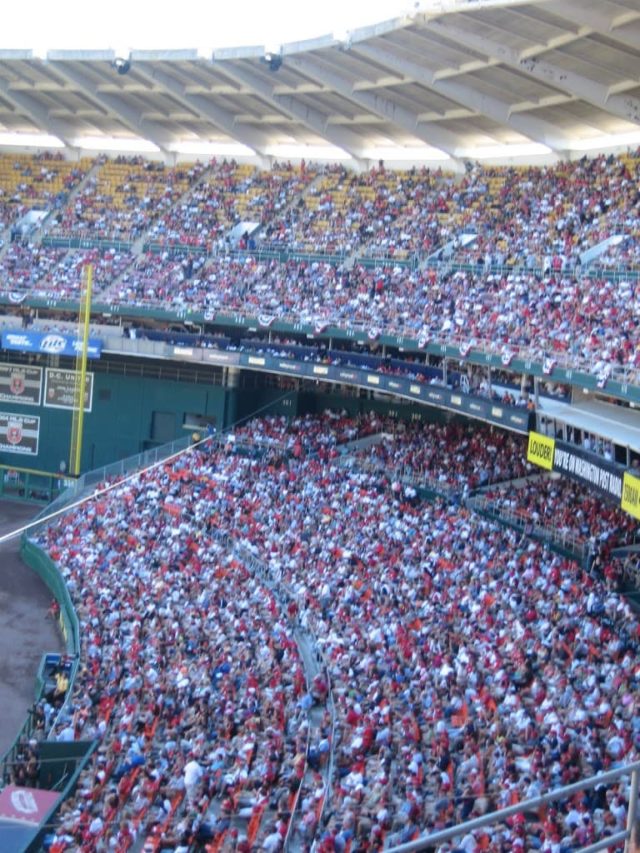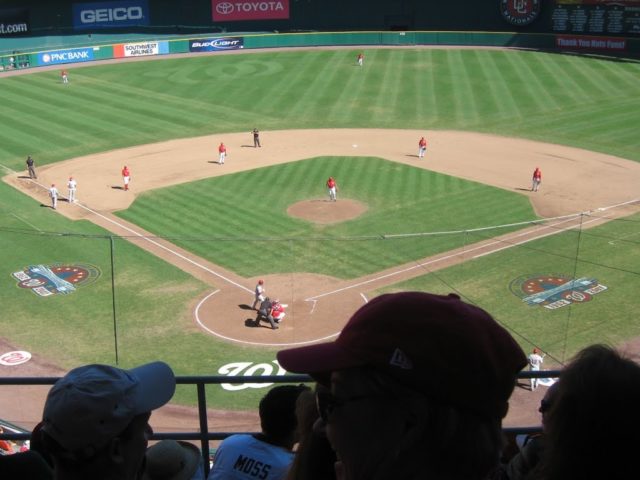 Baseball game with my sister. This was to be the last Washington Nationals game at RFK Stadium. Though the Nationals have only been playing there for a couple of years, RFK has been home to the Redskins, DC United Soccer and a bevy of other sports teams, including the Senators. Over my decades living in the DC area, RFK has been a special place for me, full of memories with friends and family cheering for the home team. I am not the world's best baseball fan (and will admit I didn't even know who the Nats were playing before the game), but I love the spirit, the tradition and the sense of community when attending a baseball game, and after yesterday's events… well I may become a more dedicated attendee.
I raced around all morning to catch up for having such a busy Friday and Saturday. Laundry, cleaning, dishes, garden, recycling, dog walk and cat sitting for my mom… next thing I knew I was terribly late.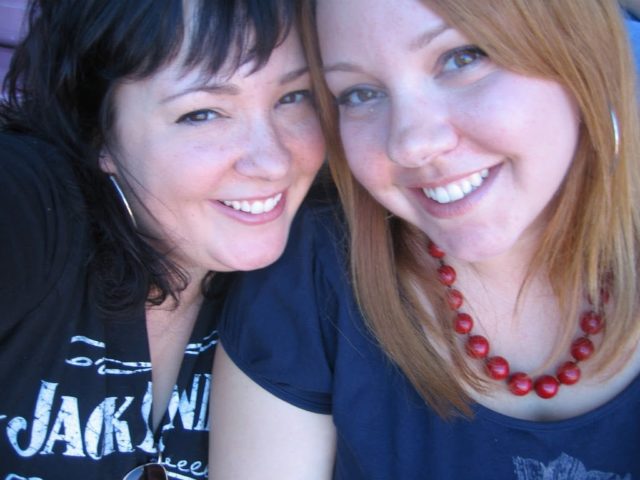 Sorry, no pictures of getting ready. No time, but I did capture pictures at the game.
Quick shower, dried my hair in the same manner as I did on Saturday. Wore it down most of the day, but when it got warm, I did pile it up in a messy updo with a black elastic.
Black cut Jack Daniels tee shirt, on the bottom were my old Express bootcut jeans, but I had done some distressing to them to add some fading, fraying and holes. Cuffed them once, with big cuffs to my knees. Black Reef "Sandy" flops, silver cuff and hoops. May have to invest in a Nationals shirt for next year at the new stadium…
Makeup was L'Oreal True Match concealer in W4-5, philosophy The Supernatural foundation in Beige, Cargo Matte BeachBlush in Tenerife, Pop Beauty's shadow set for brown eyes – the light khaki on lids, Maybelline UltraLiner in black on top lash line, DiorShow mascara in black on curled lashes. on lips was Revlon Super Lustrous Lip Gloss in Glossy Rose.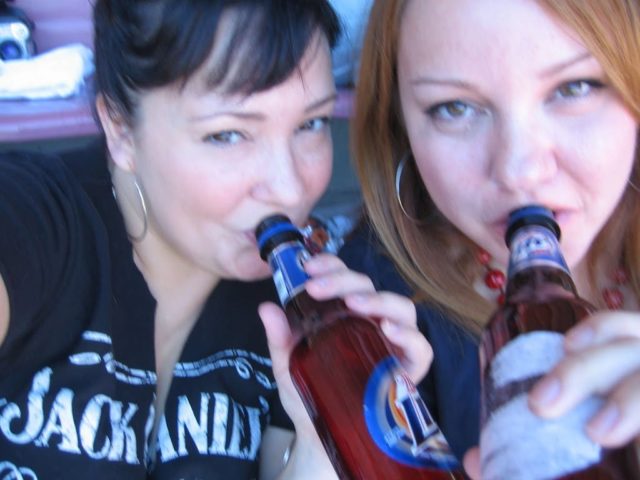 As you know from previous posts, my mom is the big baseball fanatic, growing up with the Red Sox and then adopting the Nationals when the team came on the scene. Each summer we attend at least three games with her. My sister and I usually use this time to catch up, giggle, people watch and have a few beers (funny hos we live about 15 miles from each other but can go two months without hanging out). my mom gets angry that we are giggling and begs us to pay closer attention to the game. She tells us the stats and backstories of all the players, we continue to giggle like kids (happens whenever my sister and I are together).
Well this game, we went without my mom because A. she was in New England for her high school reunion, and B. my sister got the tickets from a client and he only gave her two seats. We still had our beers (see above), we still giggled like schoolgirls, but we really concentrated on the game. It was super close, though the Nats were always ahead of the Phillies. The crowd was AMAZING (see above), I have never seen RFK so packed in all my years there. Not only was it full of people, but full of such energy and camaraderie. I had a blast and really got into the moment, cheering and clapping and singing along with my neighbors. The Nationals won (yay!) and after the game, we went down to the lower level to watch the last-game reception where they gave the literal jerseys off the players' backs to raffle winners, the mascot flew into the stadium on a wire (and had some malfunctions) and they dug up home plate. Usually things i would find boring, but that day… there was magic in the air and suddenly I looked forward to baseball season next year.