This article may contain affiliate links; if you click on a shopping link and make a purchase I may receive a commission. As an Amazon Associate, I earn from qualifying purchases.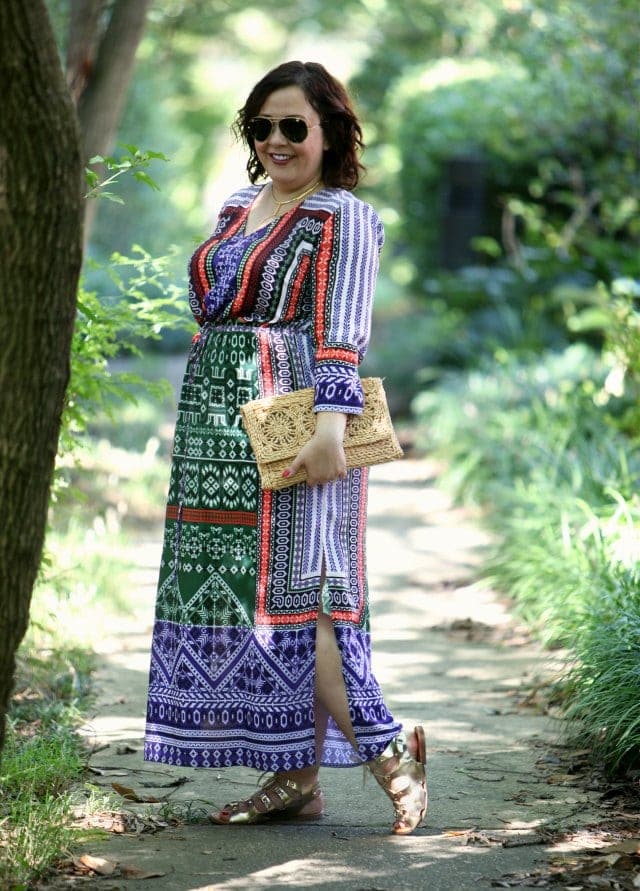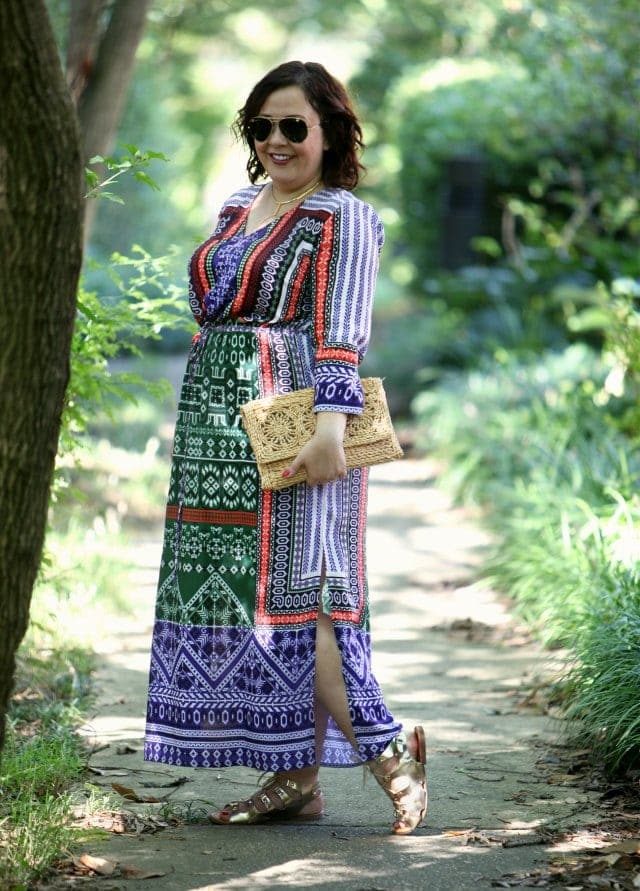 dress | necklace | shoes | bag | bracelet | sunglasses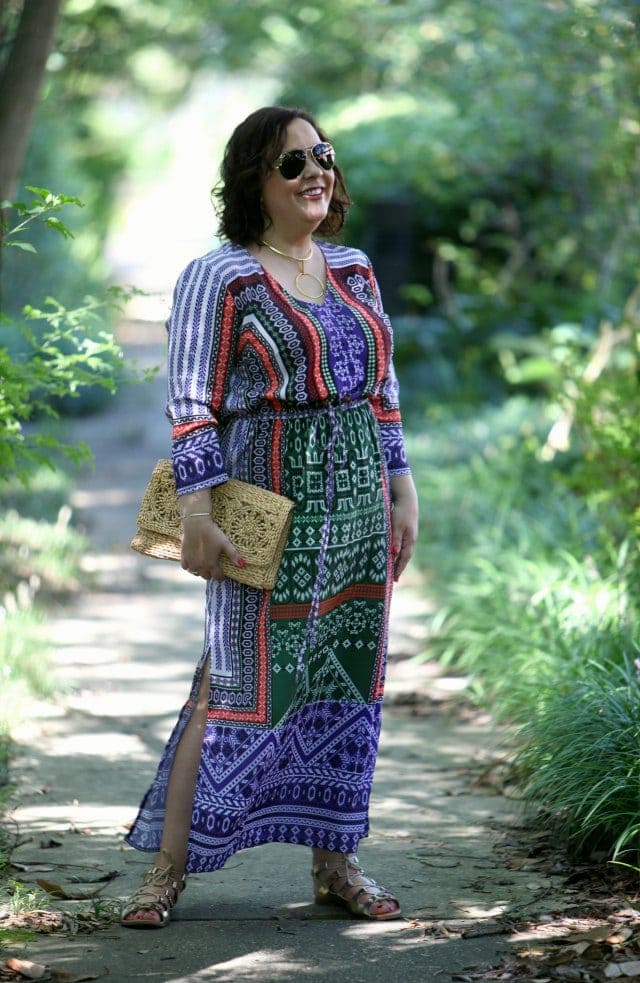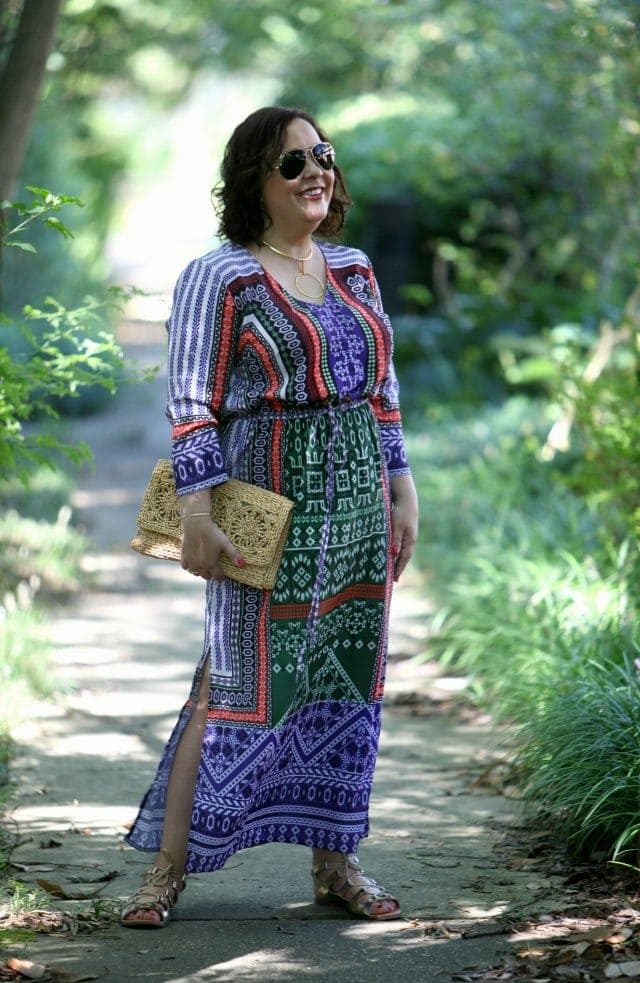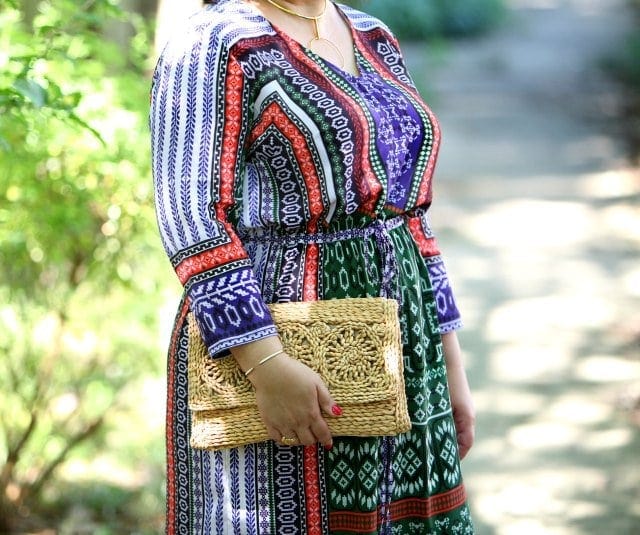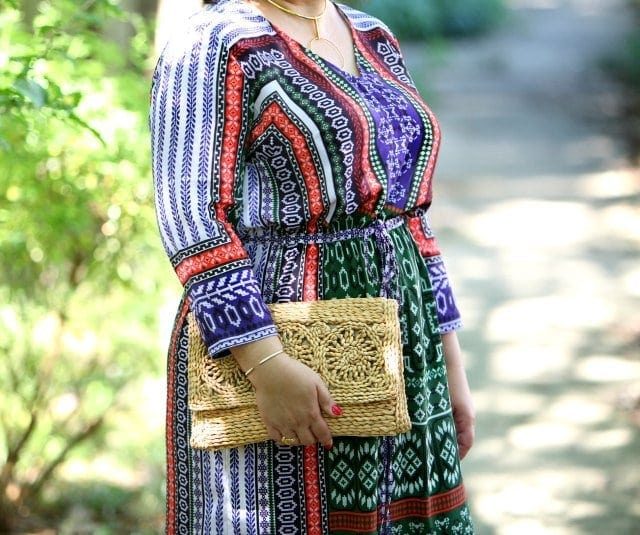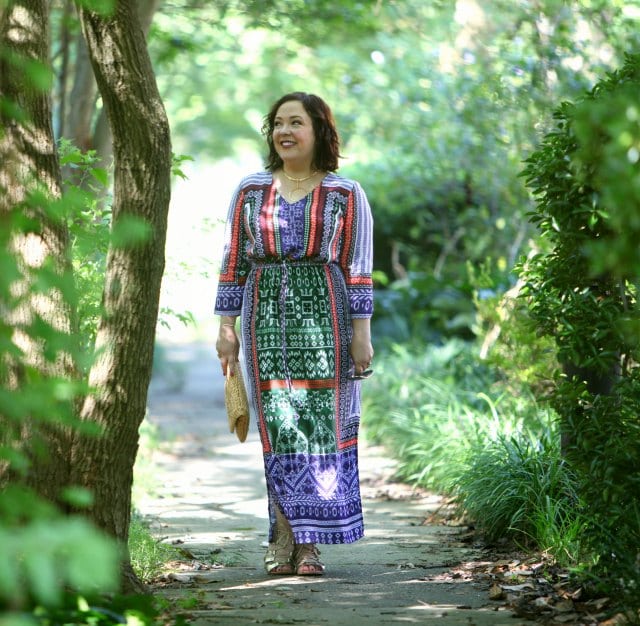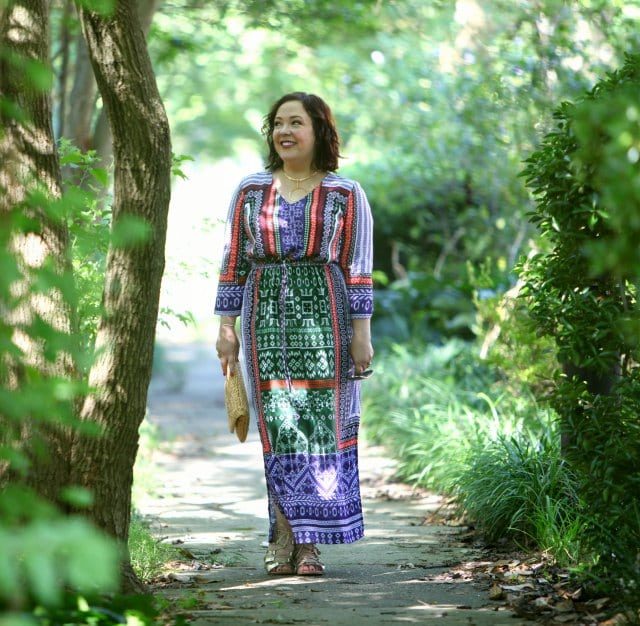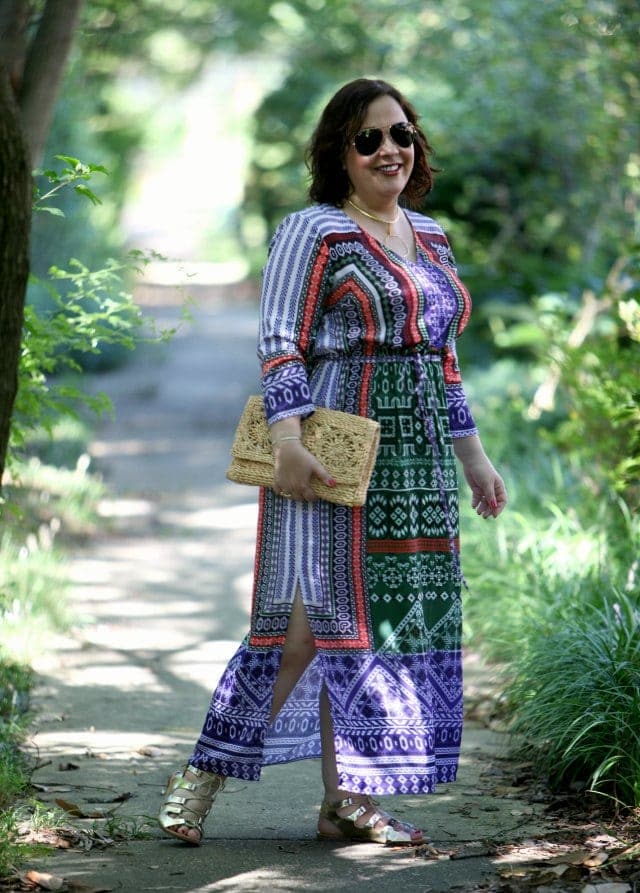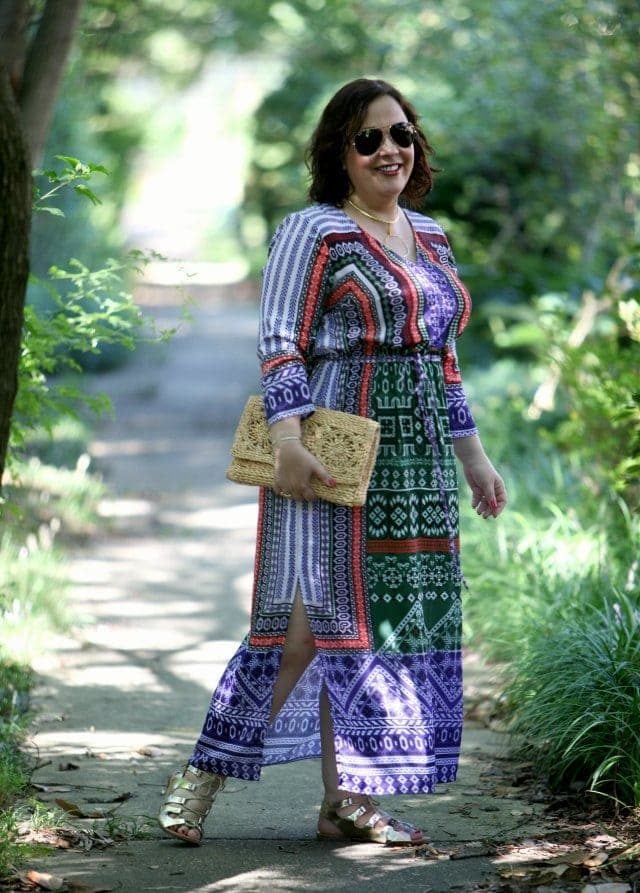 Dress: Hemant & Nandita via Gwynnie Bee | Shoes: Bella Vita | Necklace: Argento Vivo | Bracelet: Nadri | Sunglasses: Ray-Ban | Bag: Bought at a boutique in Rehoboth Beach (similar)
Another day, another dress from the Hemant & Nandita collaboration with Gwynnie Bee! When I wore the other dress from this collection, reader Jetpuffed commented betting I rented this dress too and she was right!  This dress made me a bit nervous because of the sleeves and the heat and humidity of the DC area but it is surprisingly comfortable.  In fact, Friday night was my friend's birthday party and I wore it to that event, even though I knew the A/C would be struggling against the crowd and most of the time I'd be outside.  It's so thin and flowy I was cool and comfortable all evening… and I got so many compliments!  People thought this was a dress I found on our road trip, they found it so unique.  It was fun to say it was from Gwynnie Bee and anyone can have the dress, enjoy it as long as they like and either send it back for more or buy it at a price lower than retail!  Seriously, Gwynnie Bee's selection now is so on point. I've had times over the past four years of being a member where I struggled to find pieces to put in my virtual closet but right now I have 36 pieces in there AND all three pieces I have at home I am seriously considering buying so I can keep them forever!  If you're size 10-32 and wish to try Gwynnie Bee, you can use my affiliate link and get a 30 day free trial of the program!
As for the accessories, these shoes were the BEST purchase I made this summer.  From walking on my toes as a kid, the ball of my foot is especially thick, making the front of my foot wide, my foot tall/thick in height, my toes short, but my heel is a normal width.  When it comes to sandals, I need a wide width, but also a style that can loosen to make the shoe taller too.  These do just that while not looking frumptastic AND being quite comfortable.  I took them on our road trip as my "nice" shoes and knew that if we ended up walking a distance I wouldn't be left with blisters. The necklace and bracelet are both purchases I made from the Nordstrom Anniversary Sale.  This necklace is so cool and I am always pleased with the quality of Argento Vivo.  This bracelet is AWESOME, it looks so expensive and is subtle yet mega sparkly.  I've received a ton of compliments on it and have toyed with also getting it in silver.
Shop the Look: