This article may contain affiliate links; if you click on a shopping link and make a purchase I may receive a commission. As an Amazon Associate, I earn from qualifying purchases.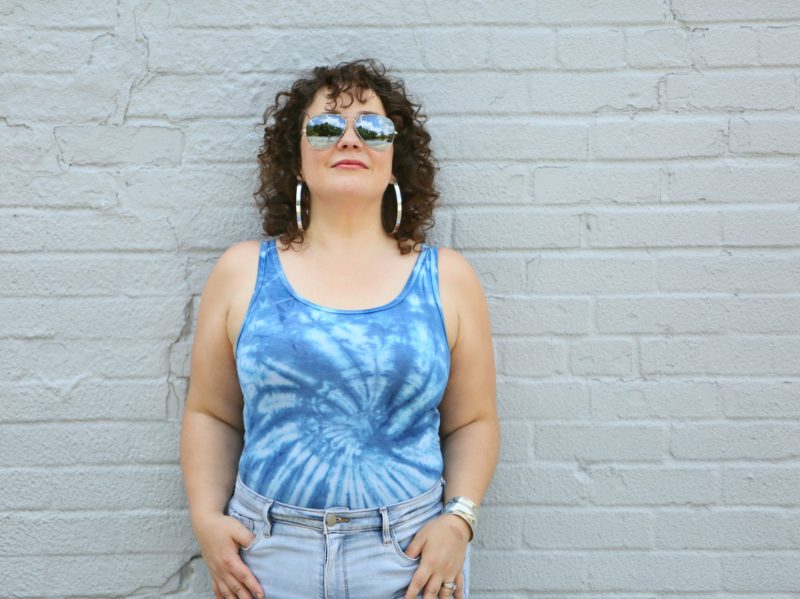 Before the world shut down, I bought a pair of jeans from Athleta. I raved about them, a bunch of you bought them, some of you who bought them returned them saying they didn't work for you, they weren't flattering, they were an odd fit. I love these jeans, but I haven't had them photographed much. Yesterday we took these photos… and I get what you all said about these jeans. But I don't care, I still love them!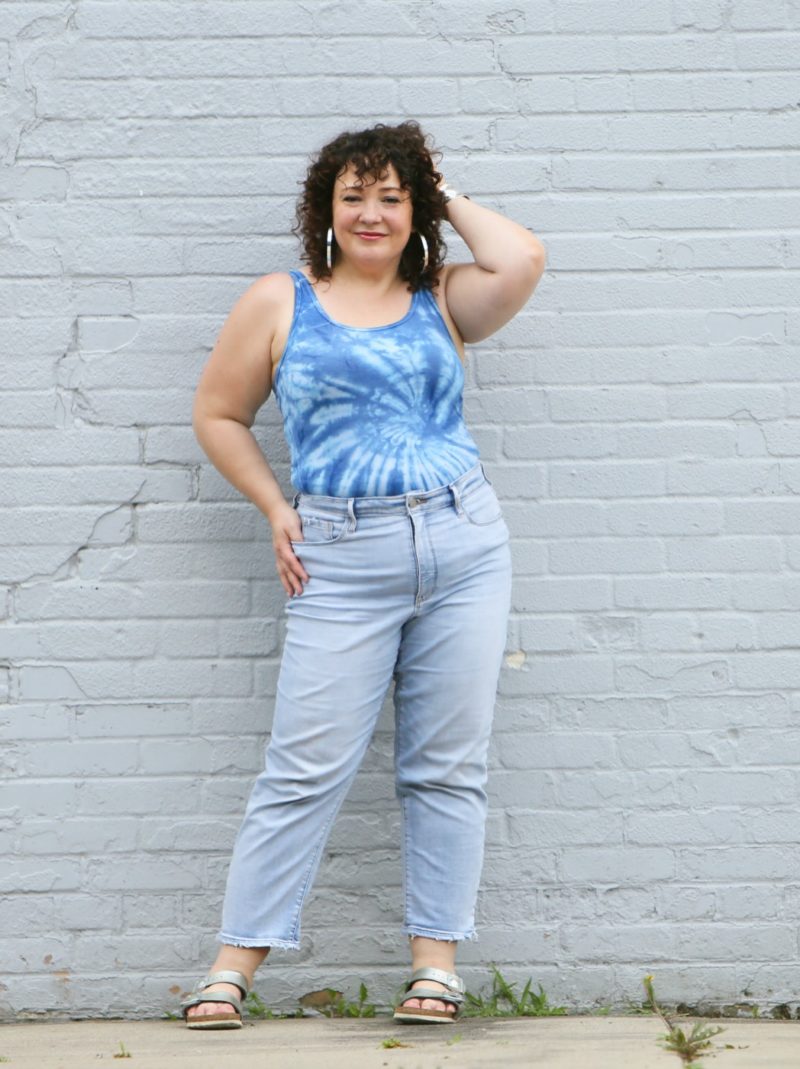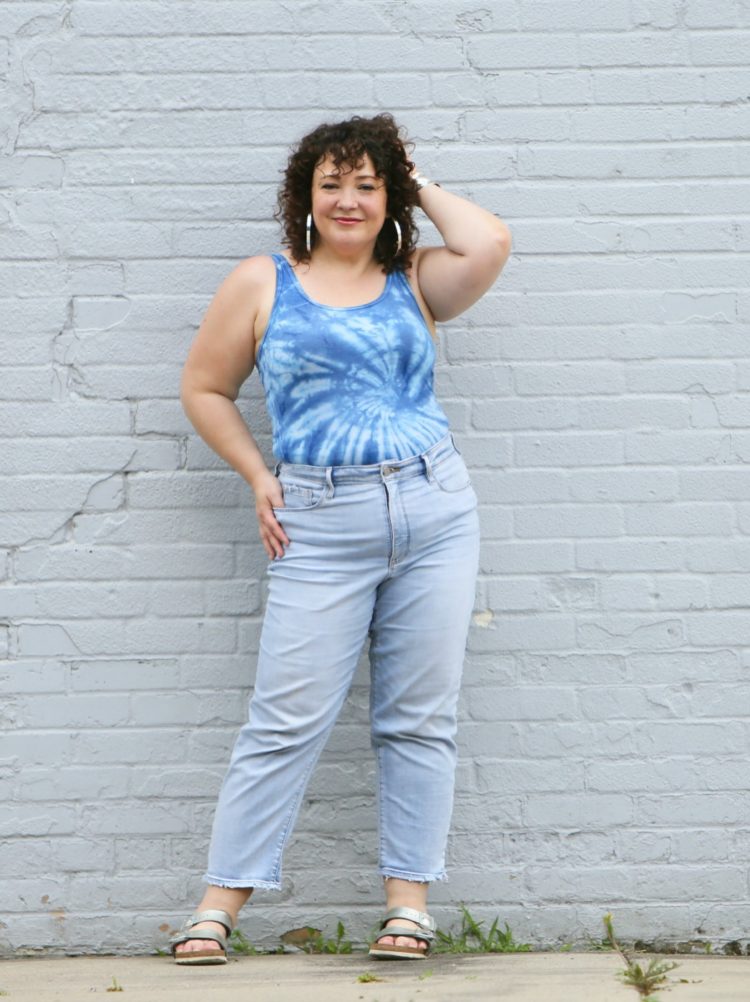 Tank: Amber Richele (Large) | Jeans: Athleta (14 Petite) | Earrings: Jenny Bird (no longer available, these are cool though) | Sunglasses: Ray-Ban (can't find this color but this is the same size/shape) Shoes: Birkenstock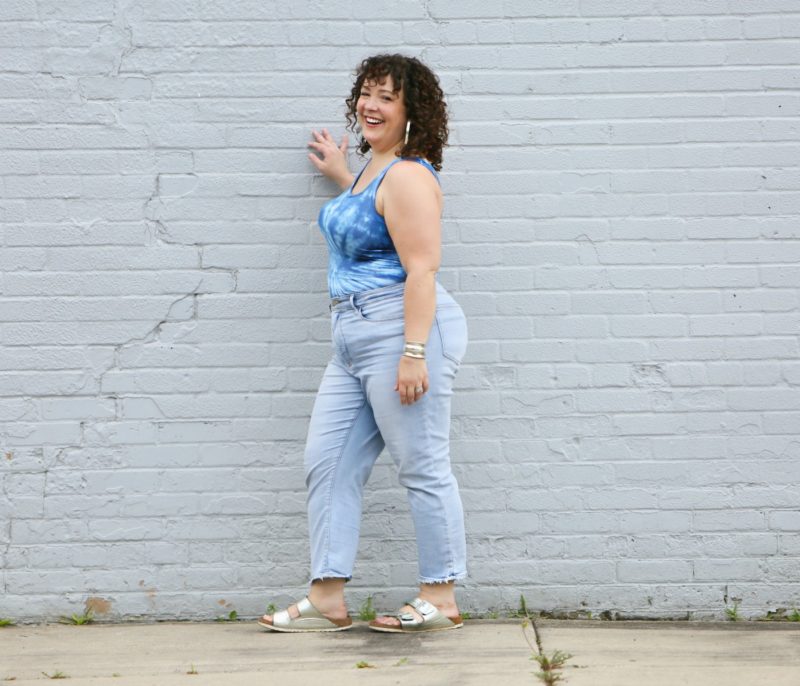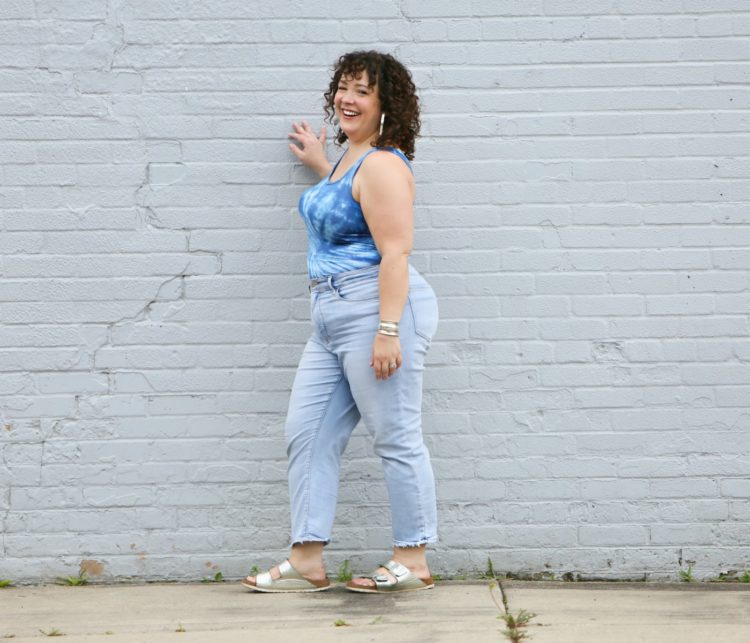 So these jeans are too long in the rise and do weird things in the crotch. The waist is not quite high or low enough. The color isn't the most flattering if your goal is to make your lower half look slimmer or firmer. But these are seriously the only jeans I have worn since February. I wear them at least once a week (and honestly, more than one day in a row… these photos are from Day 2) and they stretch out a bit but not so much they get dumpy. They're so stretchy I can wear them just hanging out, and wear them as often as my joggers.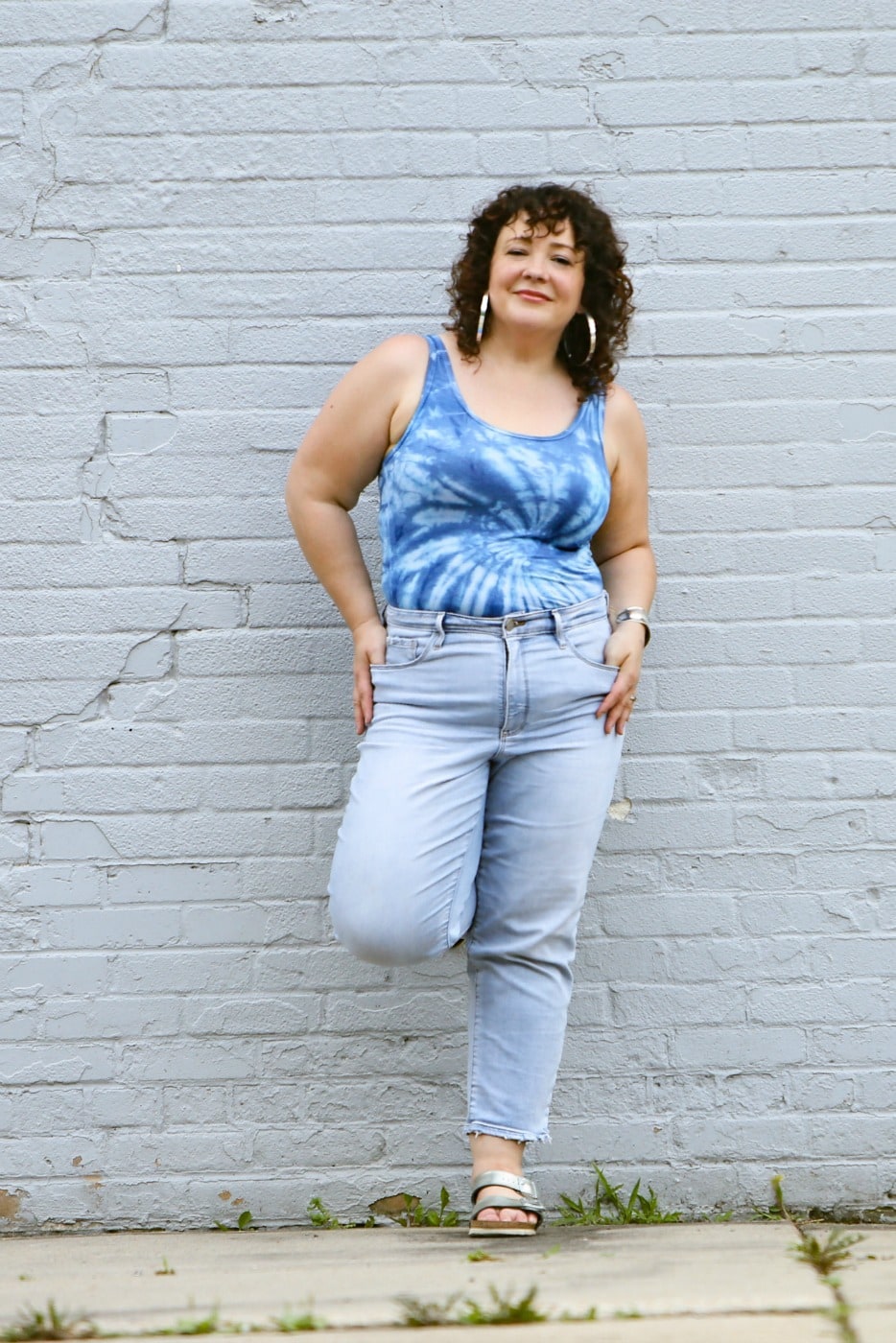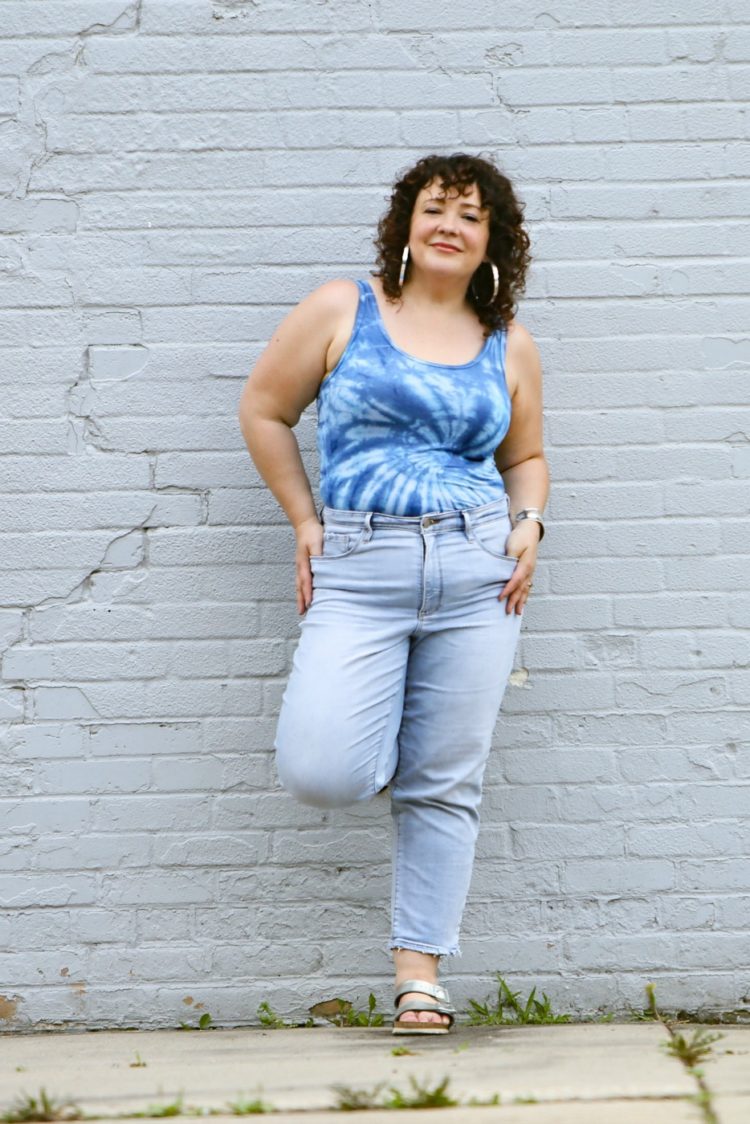 I took scissors and made little cuts on the hem and along some edges of pockets and such to make them look more distressed. For reference, I am wearing a 14 petite; my body has changed since I got them and wish I had them in a size smaller but these will do. I think they achieve the "mom jean" look without being too tryhard, the faded color takes some getting used to but it feels fresh after so many seasons of dark and distressed washes and it summer-izes everything in my closet.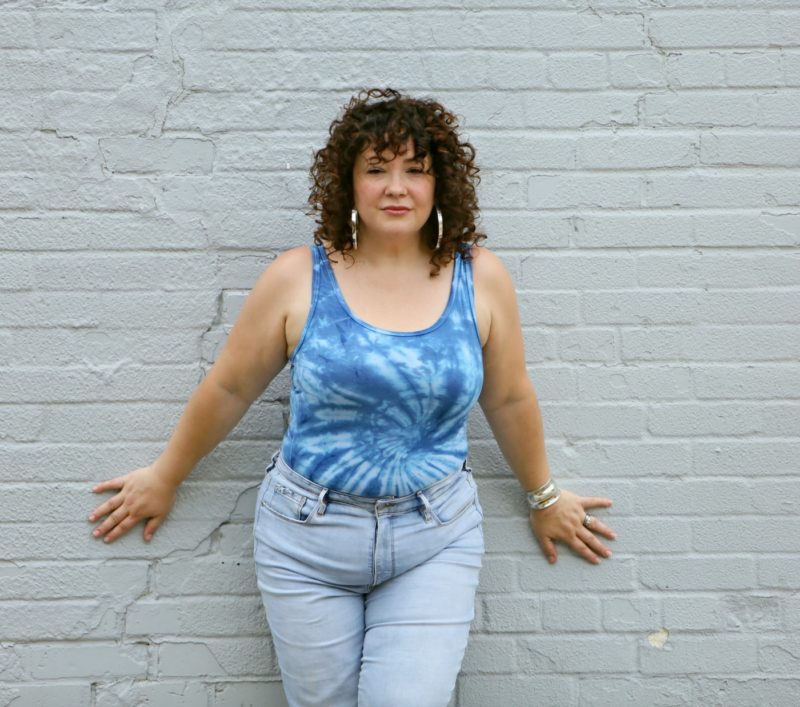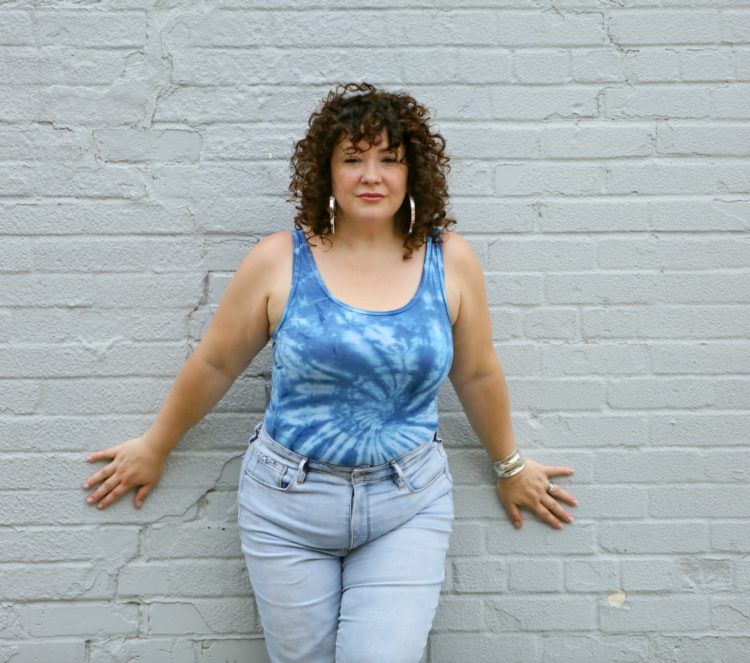 The tank is from Amber Richele, a clothing line by Amber from the blog The Cocoa Butter Diaries. She has an amazing collection of tie-dye tanks, tees, sweats, scrubs, and more. I also got this t-shirt which you will likely see on here in the future. The tank is fitted (this is a Large), the straps wide enough to cover a bra (I'm wearing this one from Fantasie), it hits me mid- to low-hip but then again I'm 5'3″ and most shirts hit me at that length! If you're considering embracing this year's tie-dye trend (the trend that keeps on returning, I mean how many of you have rocked tie-dye like this before? My hand is raised!) I encourage you to check out Amber Richele.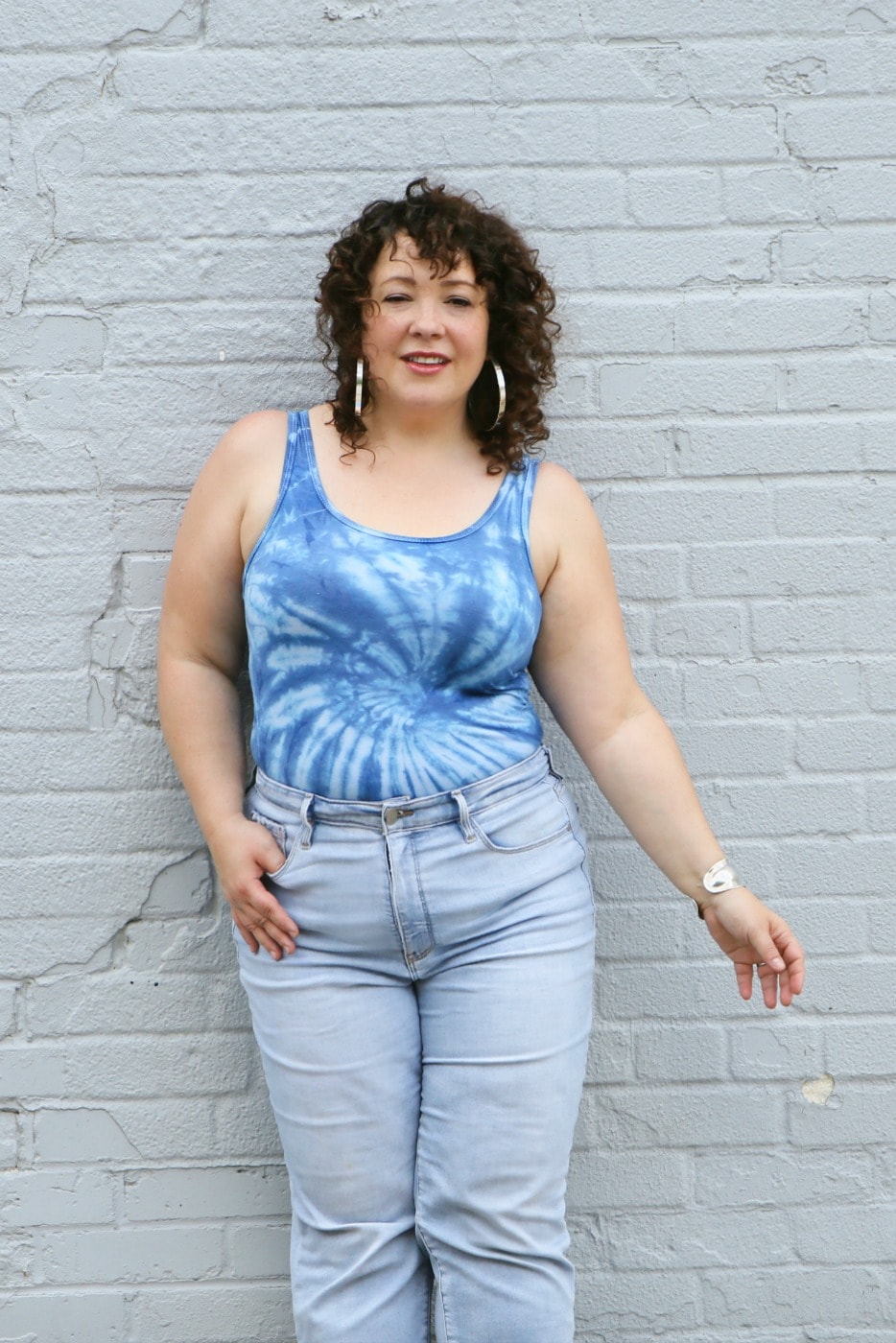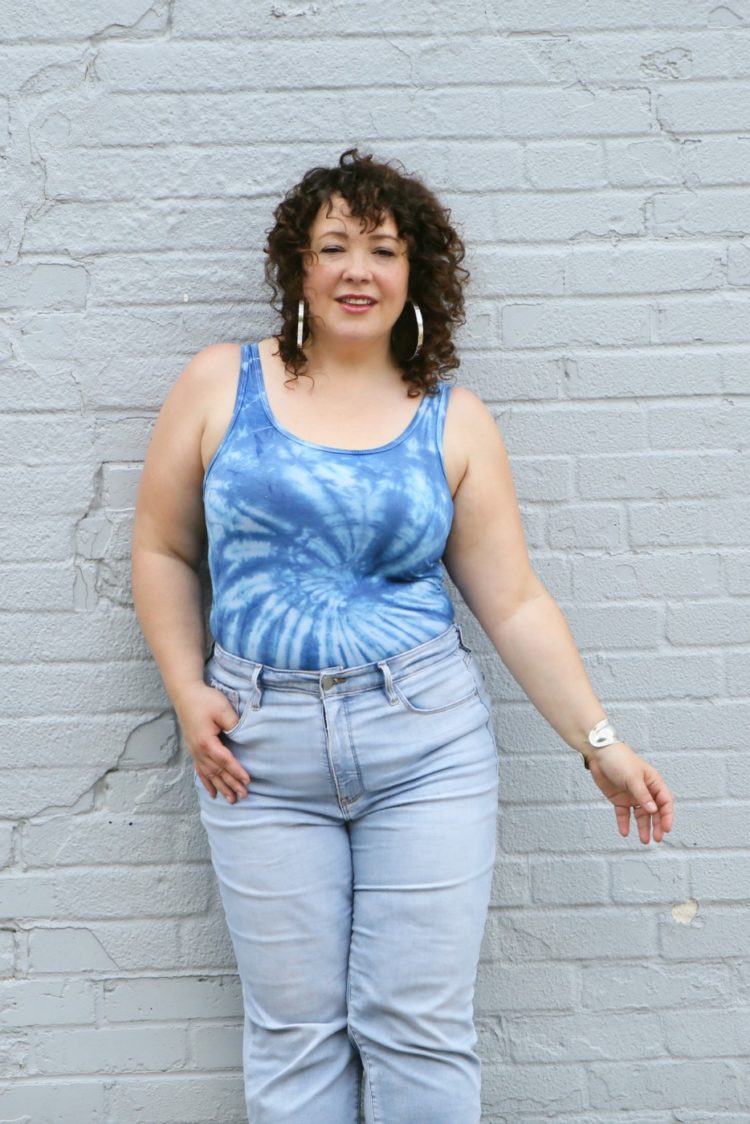 As for the rest… the earrings are Jenny Bird and no longer available. I keep looking for a "similar" to link to, but nothing matches the size and quality. The bracelet I've had since 1997, and the sandals are Birkenstock and my go-to every summer but since we've been home, they've been my go-to no matter the season!
Shop the Post: