This article may contain affiliate links; if you click on a shopping link and make a purchase I may receive a commission. As an Amazon Associate, I earn from qualifying purchases. 
Looking for a stylish t-shirt or accessory this season? How about one that also supports a person's right to choose how to handle their body and life? While the best way is to donate directly to an abortion fund (this link will take you to an Act Blue site where your donation will be spread amongst 80+ different abortion funds), if you wish to share your thoughts with style, I have some suggestions below:
Support Roe vs. Wade in Style: 14 T-Shirts, Sweatshirts, and Accessories that Support Reproductive Justice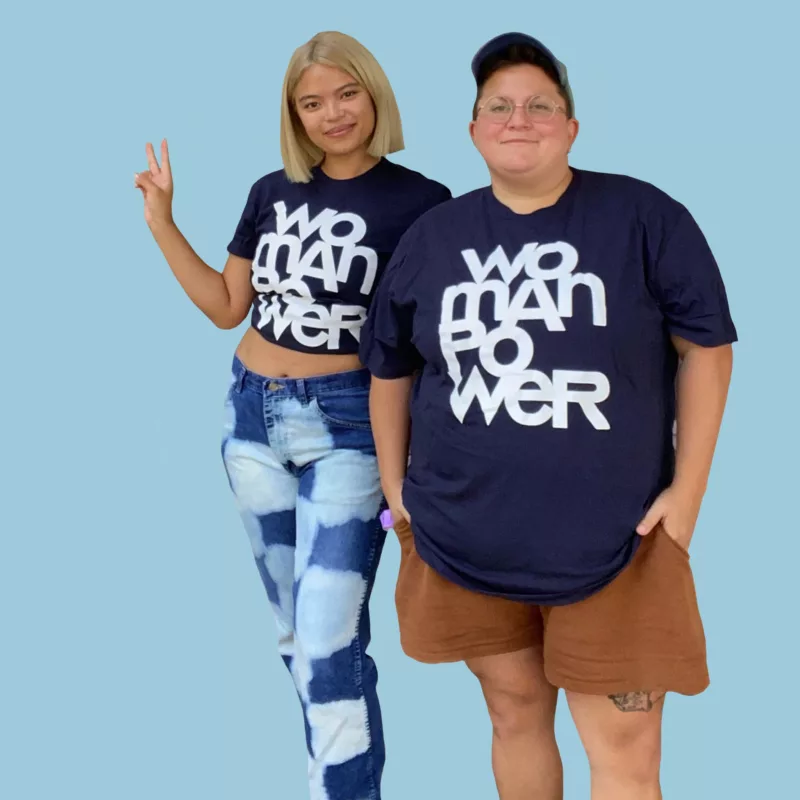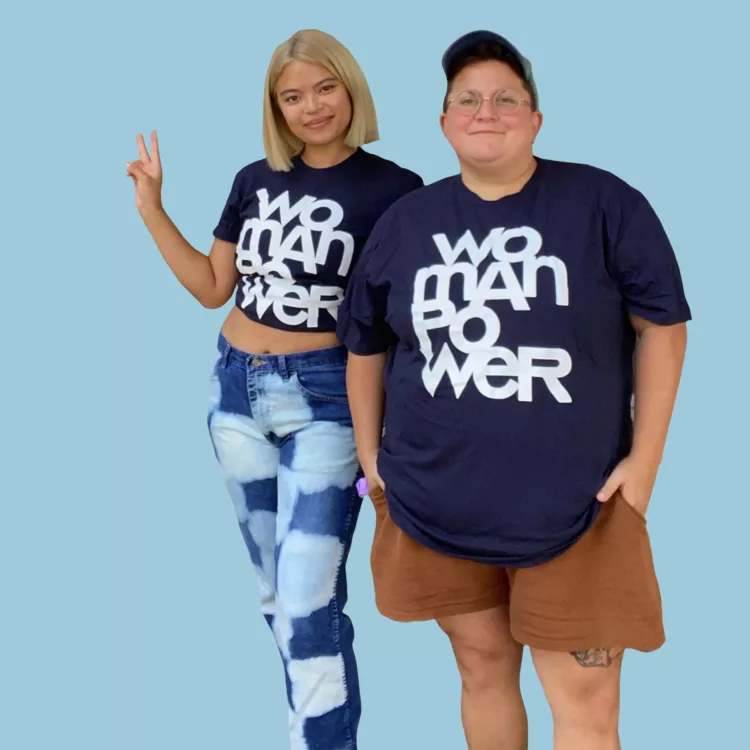 Woman Power t-shirt, available at Otherwild in a collaboration with Herstory. Available in sizes XS-XXL, 100% of profits from this shirt are donated to abortion access for women in Texas.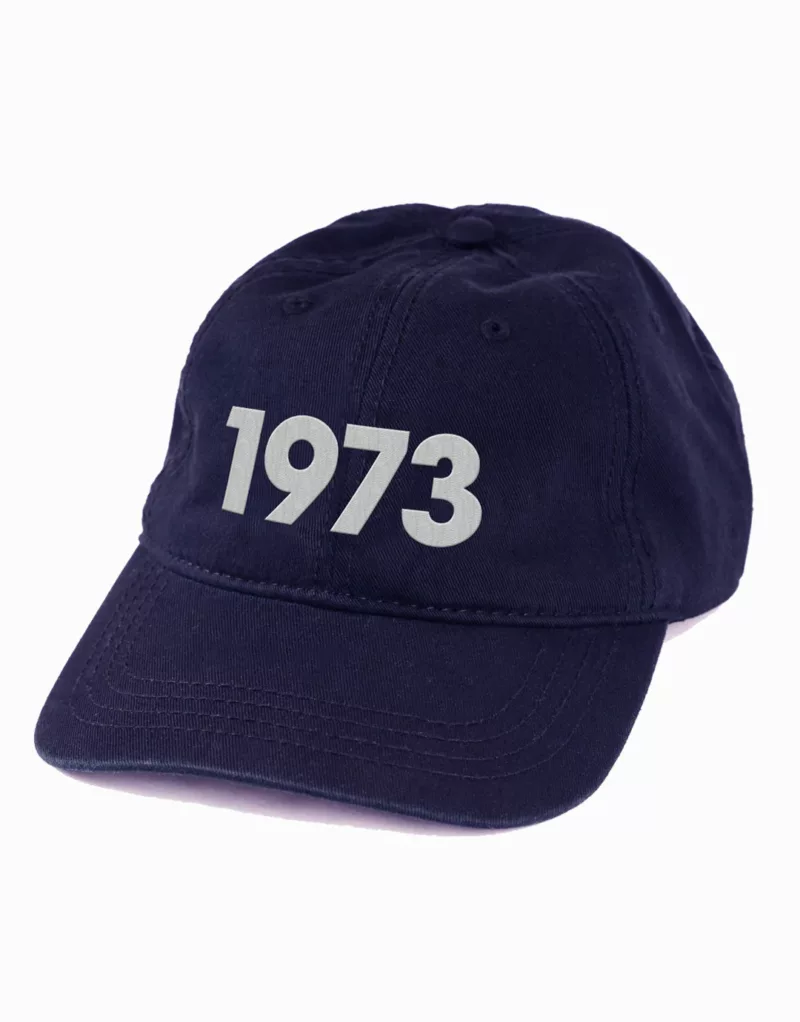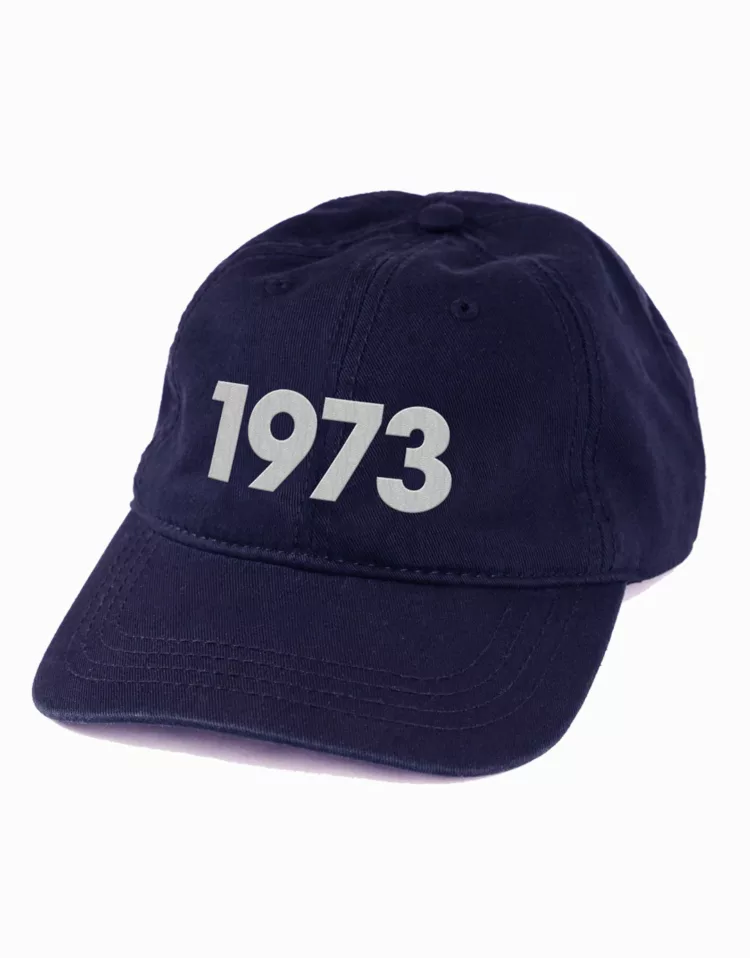 This 1973 hat, designed by prinkshop, recognizes the historic year Roe v. Wade was decided — and the promise of freedom to control our bodies, lives, and futures. $5 from the sale of every hat is donated to The National Institute for Reproductive Health (NIRH).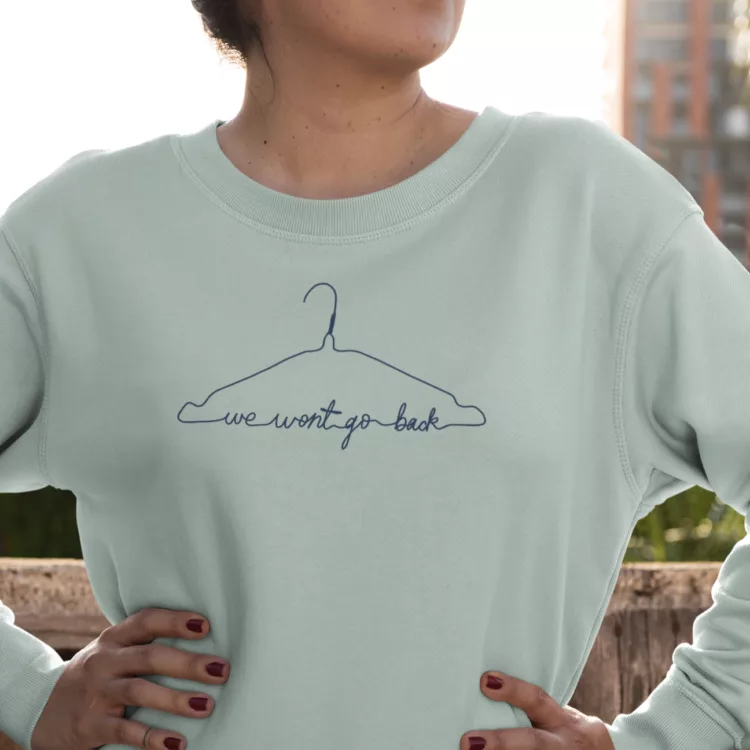 This soft fleece sweatshirt from The Outrage states "we won't go back" with coathanger imagery that was used by organizers in the 1970's to represent the danger of abortions prior to 1973. This sweatshirt is available in sizes XS-2XL and with each purchase donations are made to organizations fighting for reproductive justice.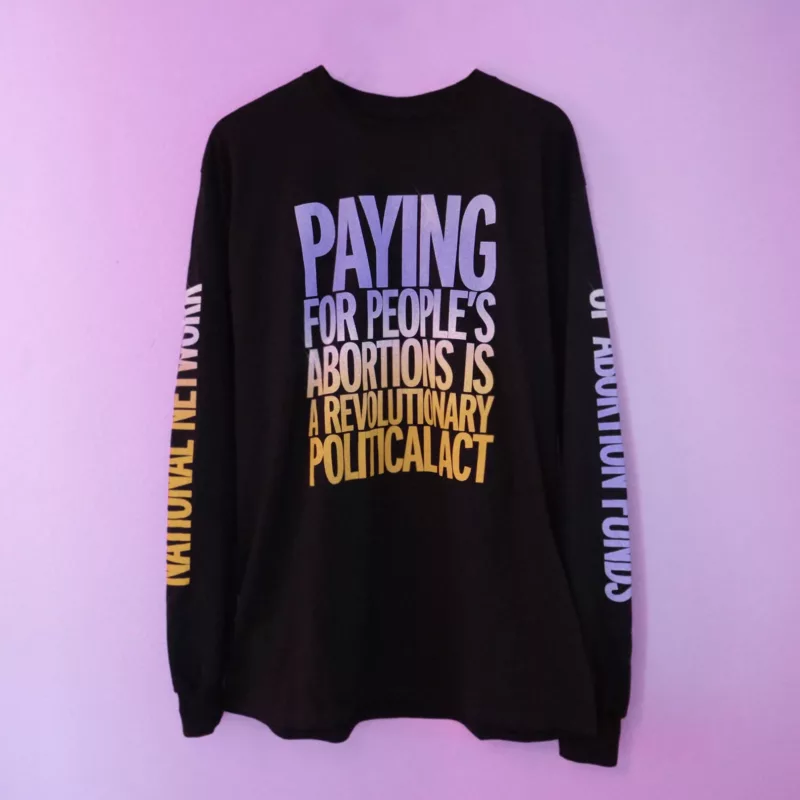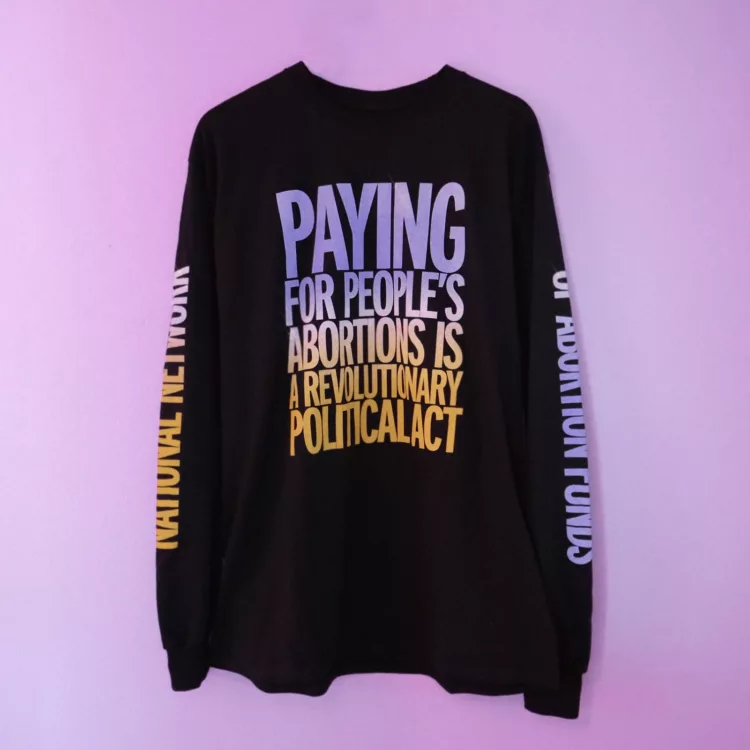 This 100% cotton crewneck long sleeve tee from National Network of Abortion Funds states, "Paying for people's abortions is a revolutionary political act." It is available in sizes XS-5XL.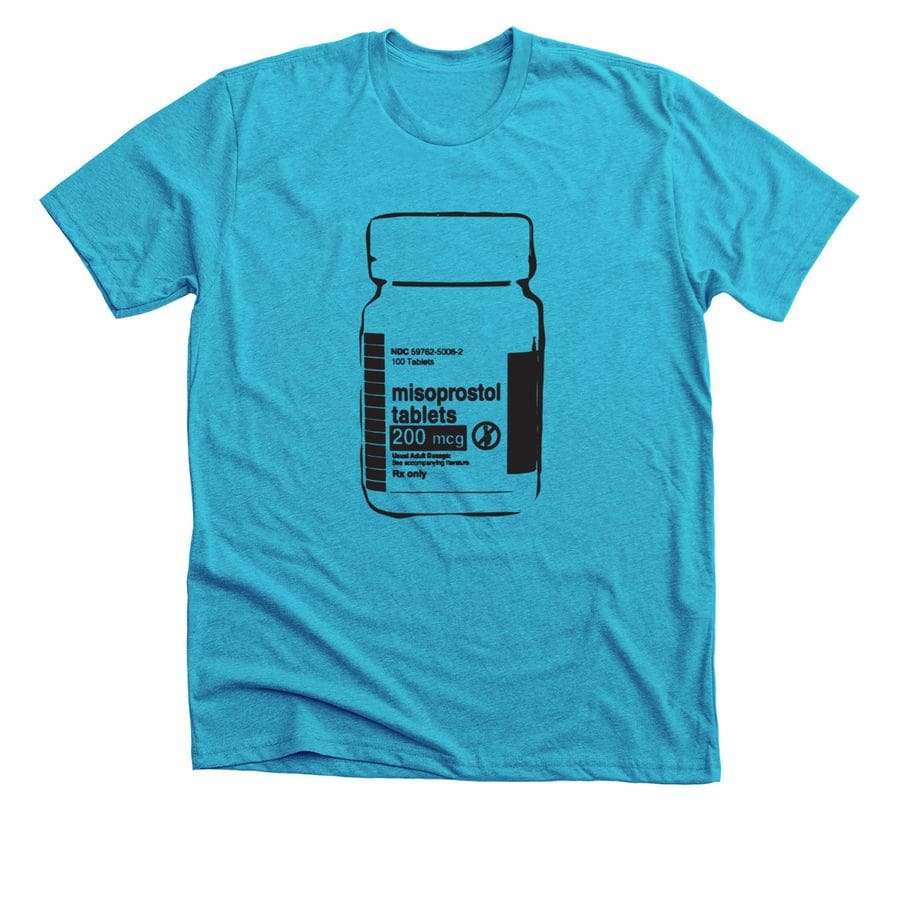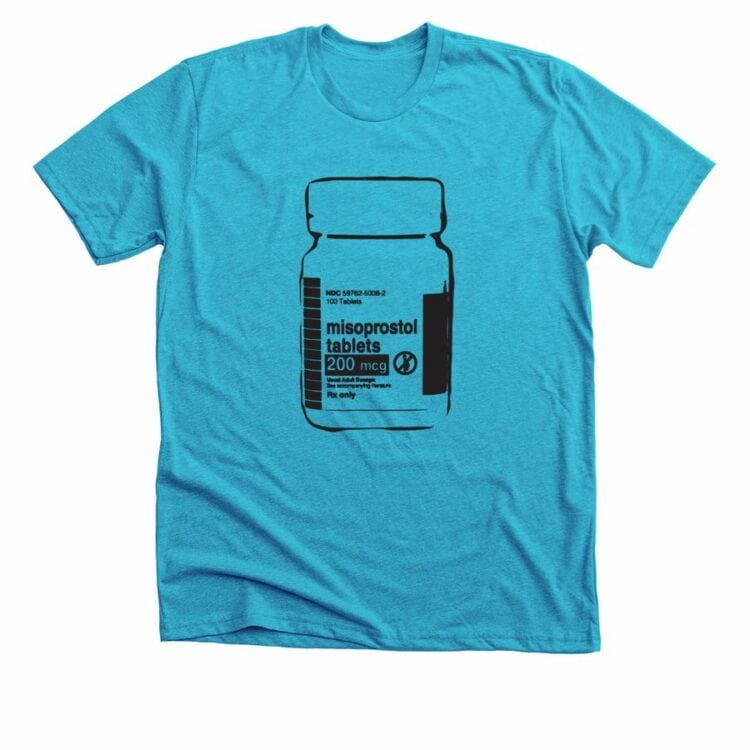 Featuring a bottle of misoprostol, you can get this graphic on a t-shirt (four colors available), a tank, or a sweatshirt in sizes S-3XL. This shirt supports Women Have Options, the state abortion fund for Ohio.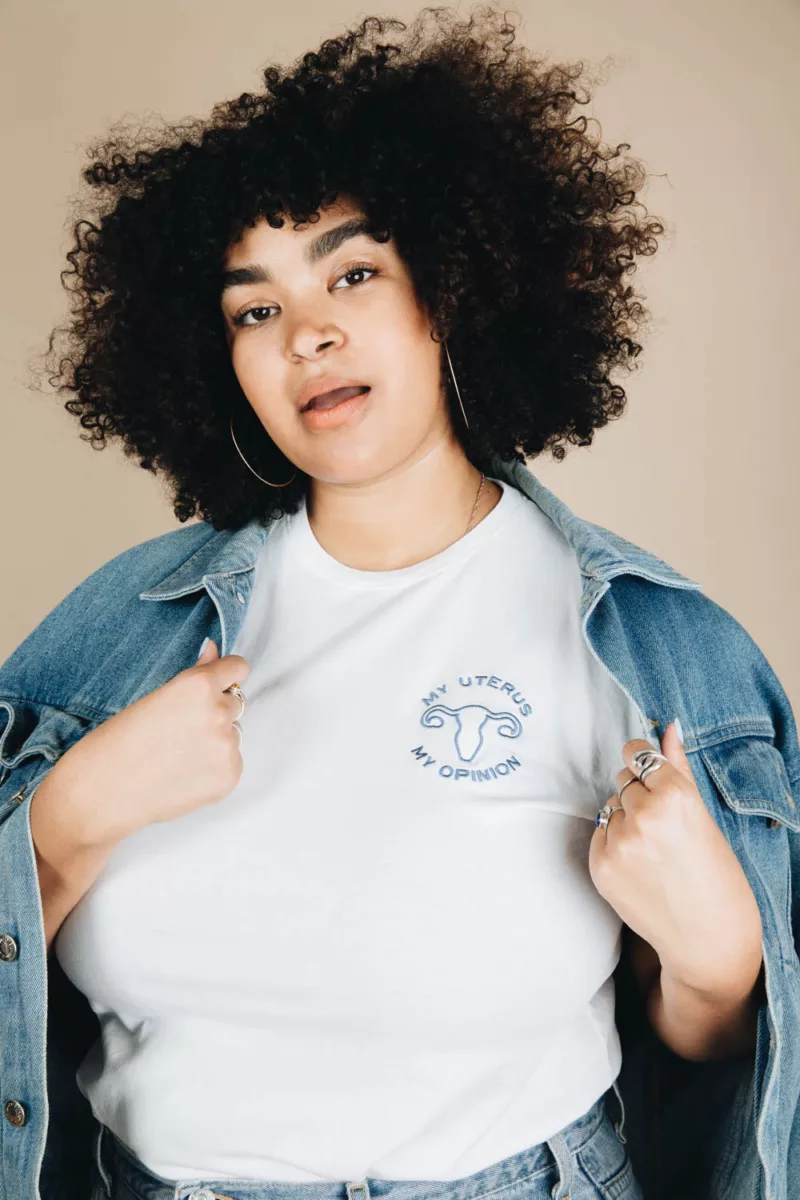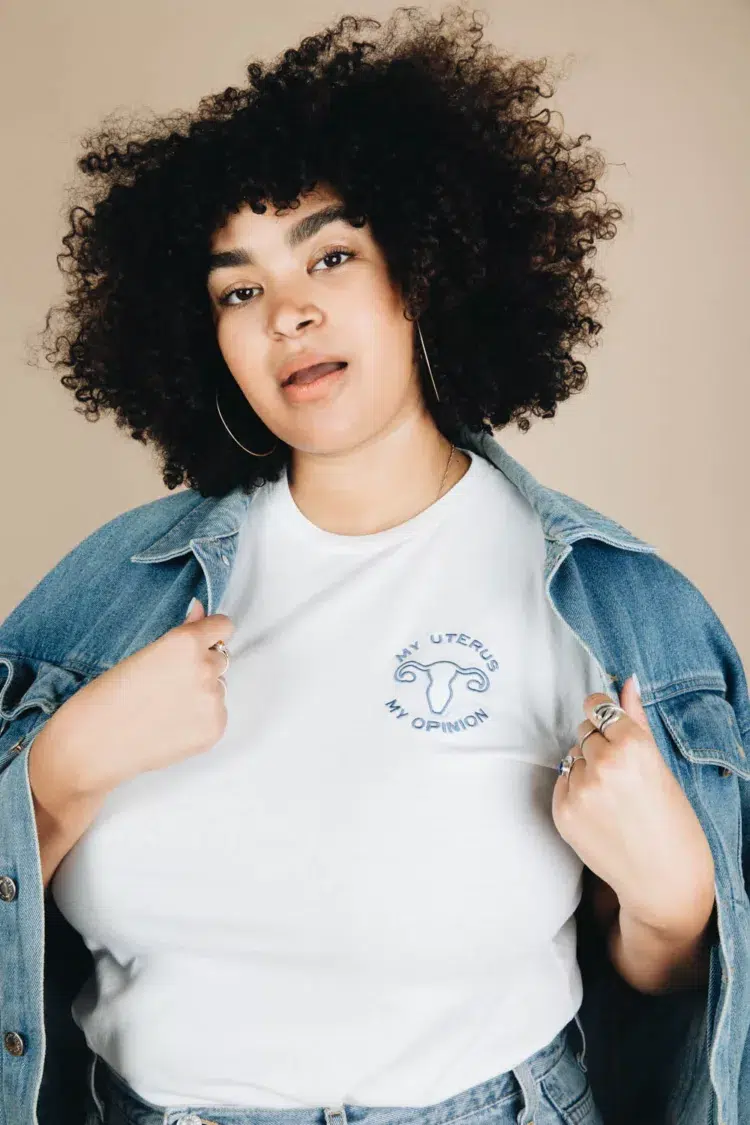 My uterus, my opinion states this shirt from sustainable, femme-focused The Bee & The Fox. Available in sizes S-XXL, The Bee & The Fox supports organizations that share their feminist values.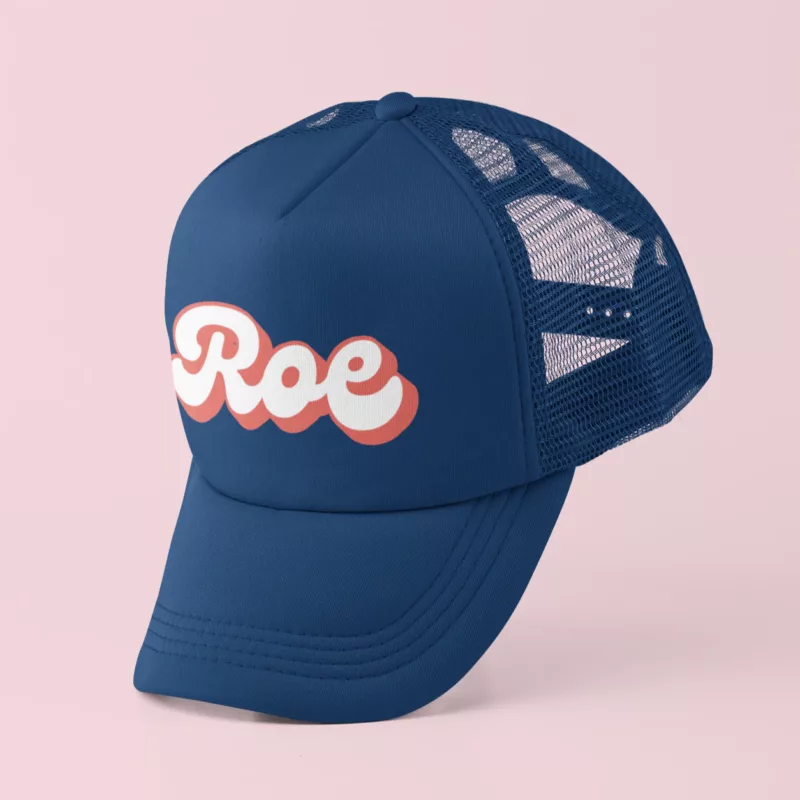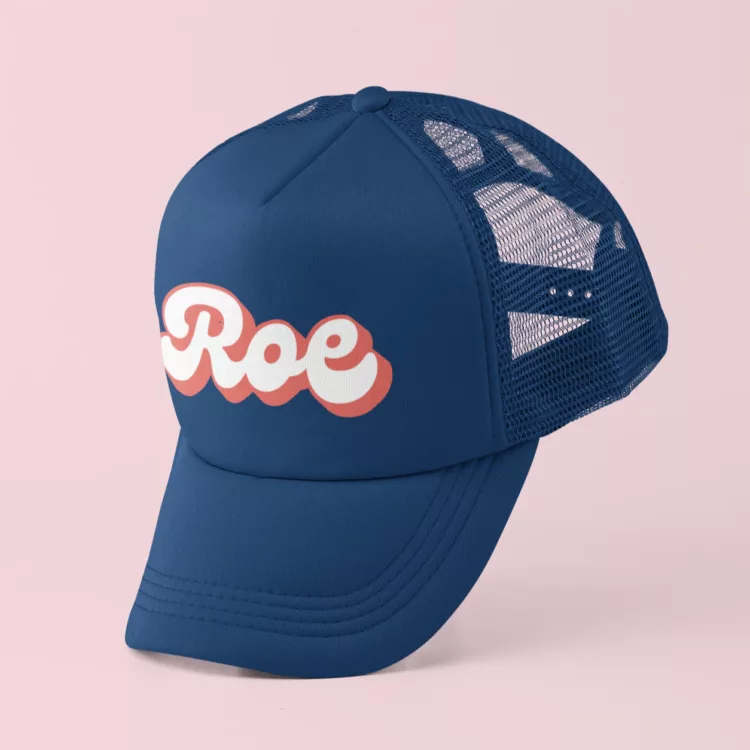 This trucker cap simply states, 'Roe" yet it says so much. As The Outrage states on the hat's page, "Roe is the floor, not the ceiling." With every purchase of this navy colored trucker cap, a donation is made to organizations fighting for reproductive justice.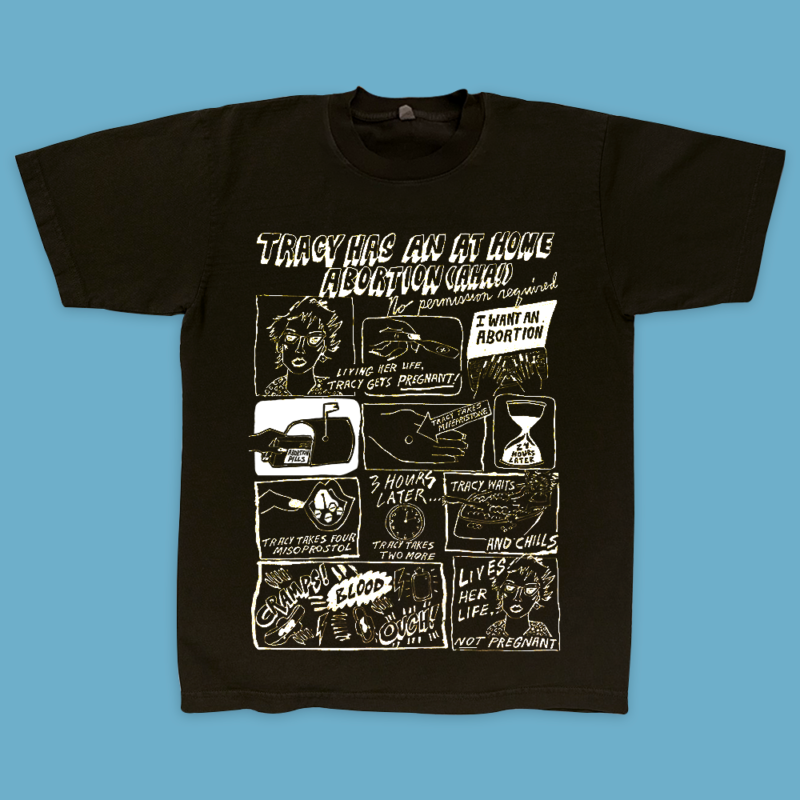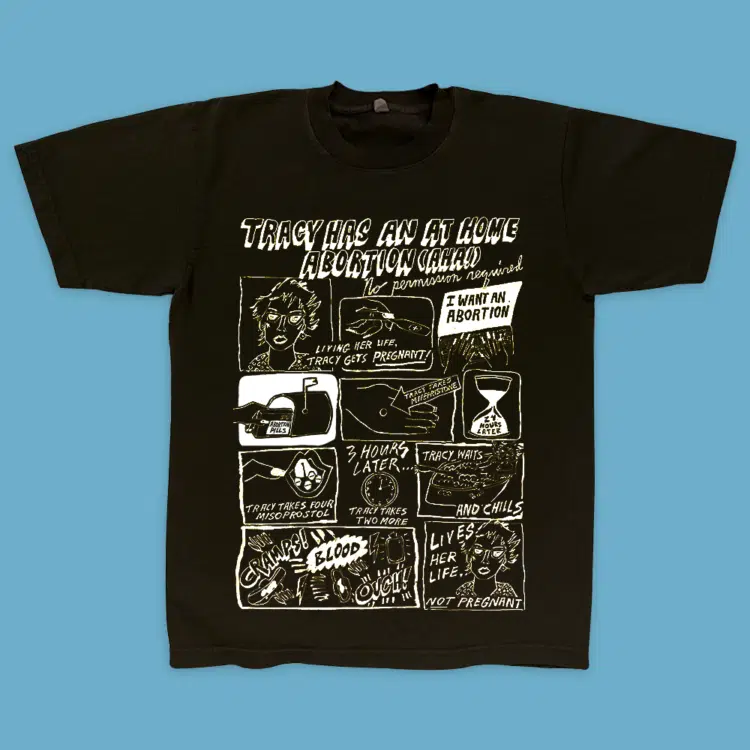 Did you know that you can buy abortion pills online and take them yourself, outside of a medical context? This t-shirt from Shout Your Abortion has a cartoon explaining a chemical abortion using misoprostol. Available in sizes XS-3XL, this shirt directly supports Shout Your Abortion.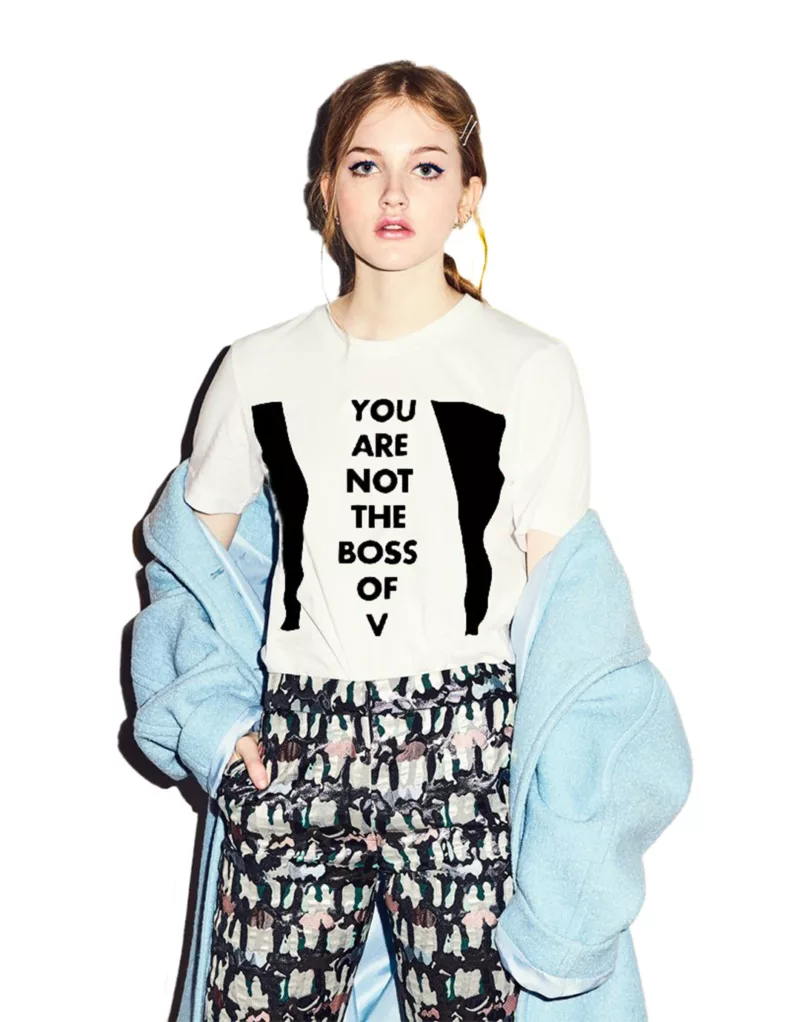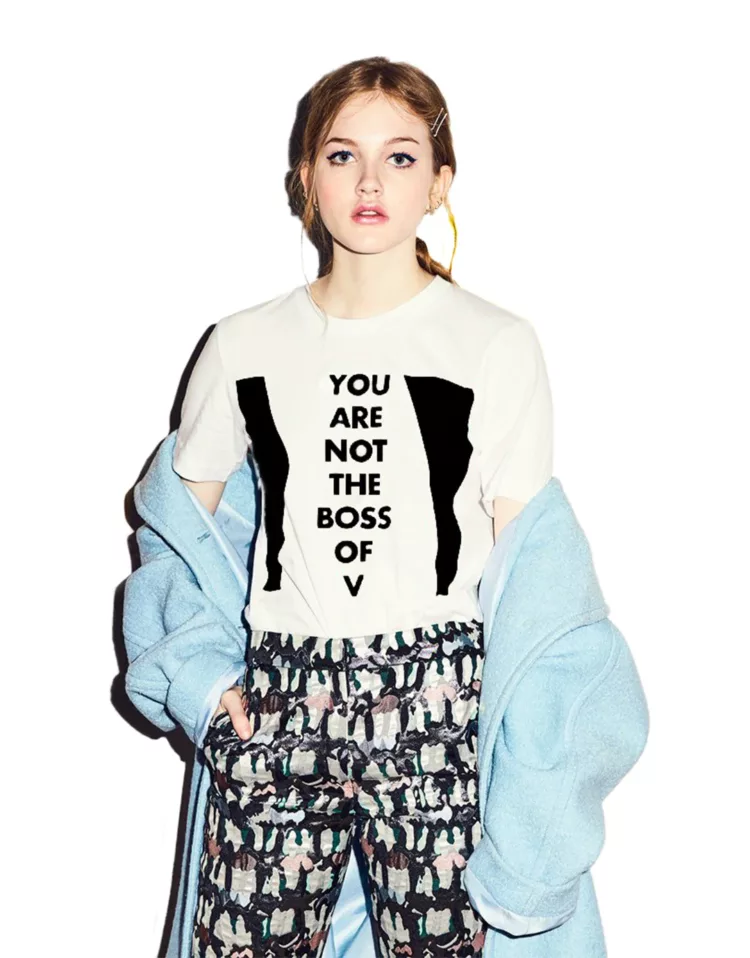 This white t-shirt available at Social Goods states, "You are not the boss of V" and is available in sizes S-XXL. For every t-shirt sold, $5 is donated to The Lilith Fund to support their work helping women pay for abortions when they can not afford it.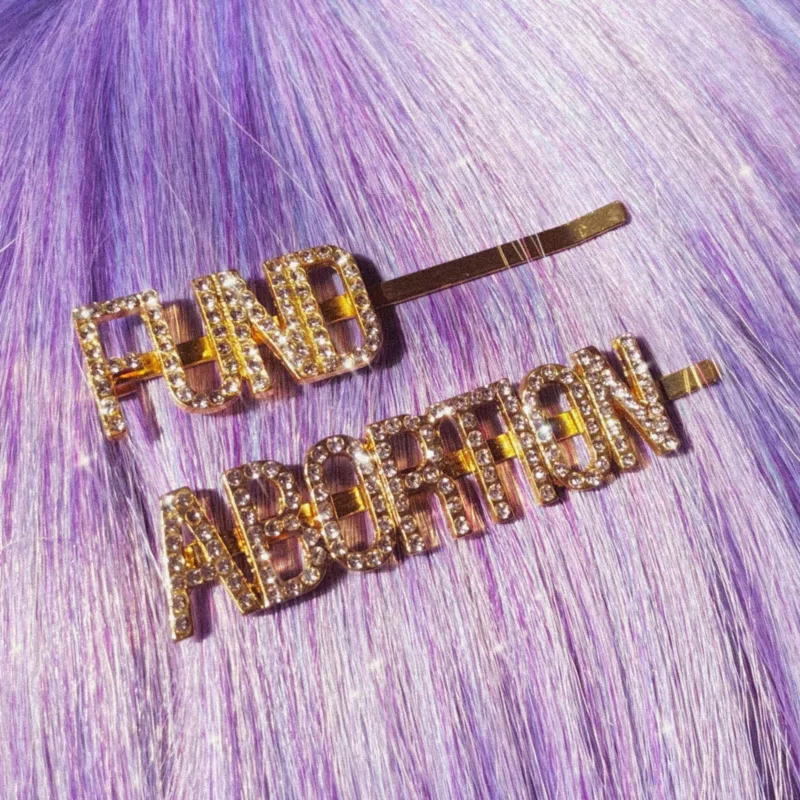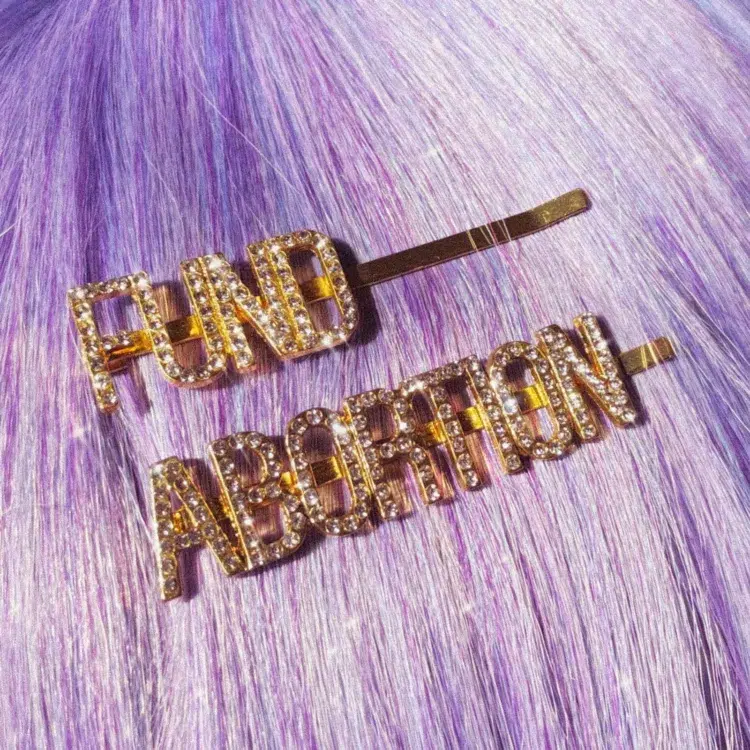 Glam up your 'do and support abortion funds with these sparkly rhinestone barrettes from the National Network of Abortion Funds store. Choose one or both barrettes and your purchase will directly support the National Network of Abortion Funds.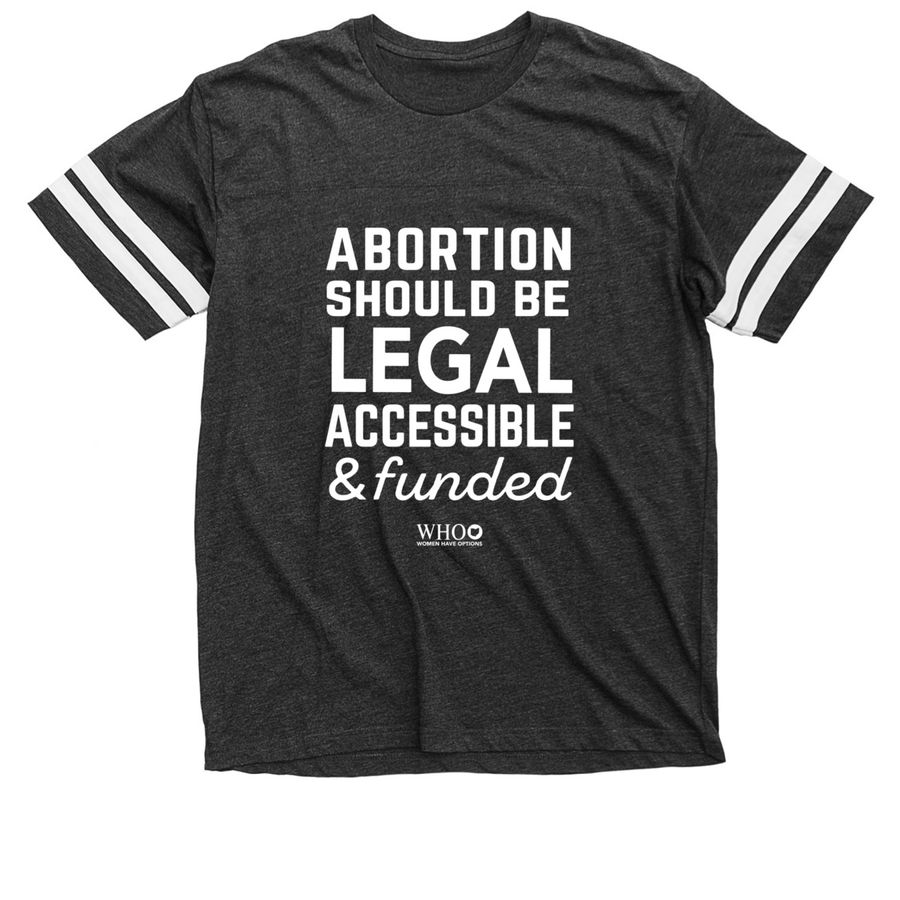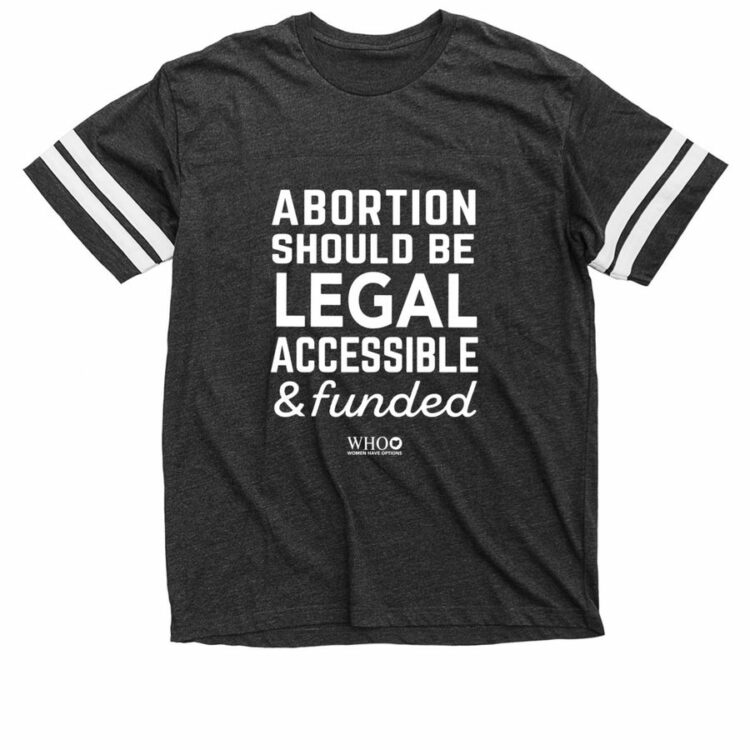 Straight and to the point, this football-inspired t-shirt through Bonfire states, "Abortion should be legal, accessible, & funded." Available in sizes S-2XL, this graphic is also available on a v-neck tee and a tank at the same link. This purchase supports Women Who Have Options, Ohio's independent abortion fund.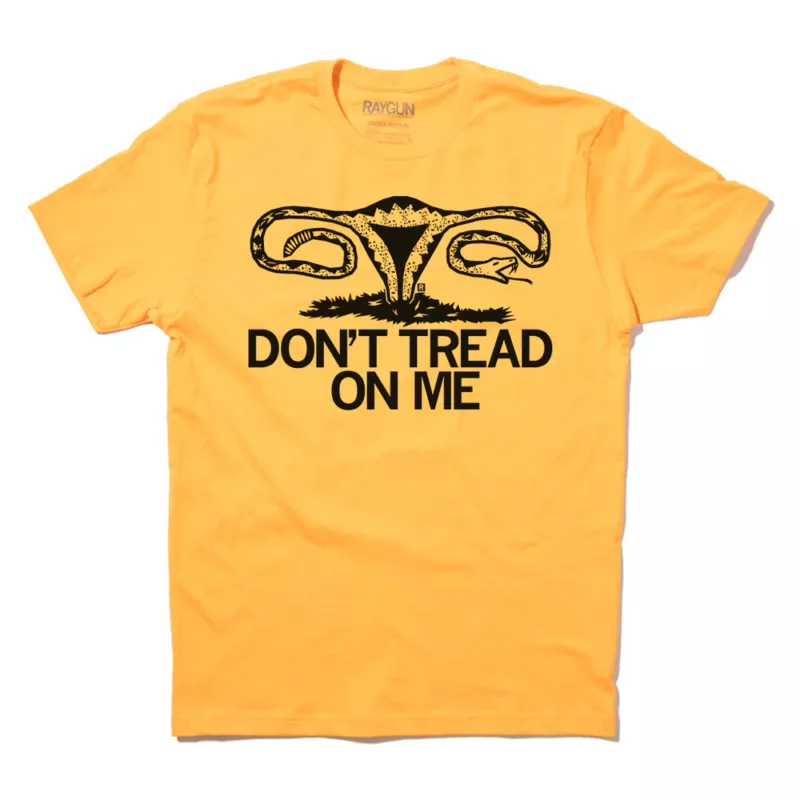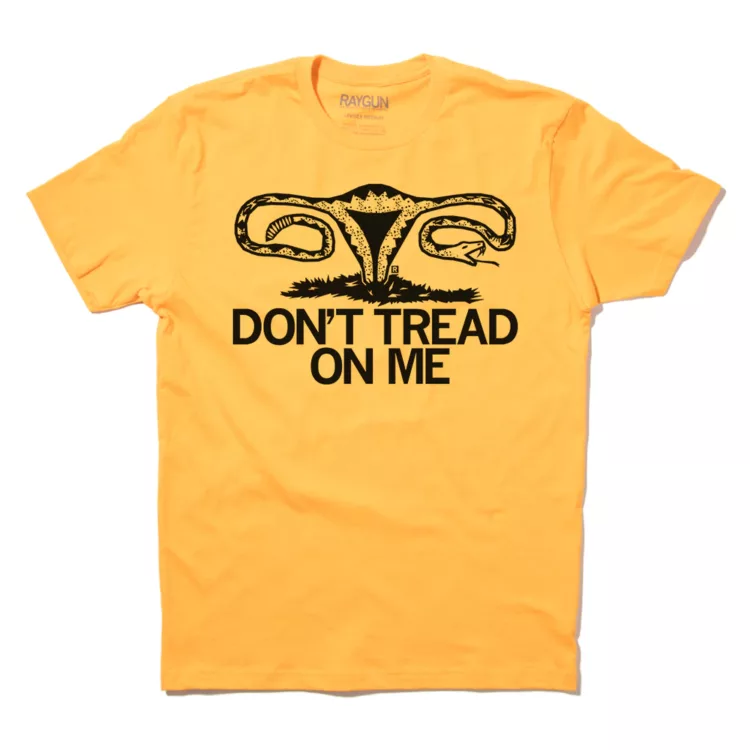 "Don't tread on me" but with the snakes representing a uterus… I love this t-shirt from Raygun. Available in sizes XS-3XL in standard fit and S-XL in a snug fit, this shirt is sweatshop-free and designed and printed by union labor. Sales of this shirt support these organizations.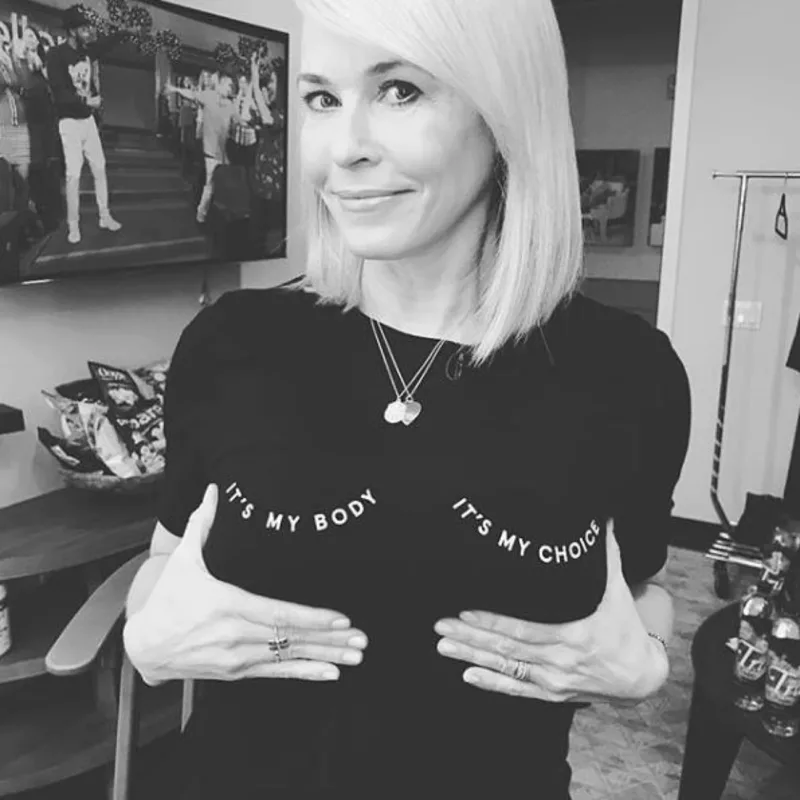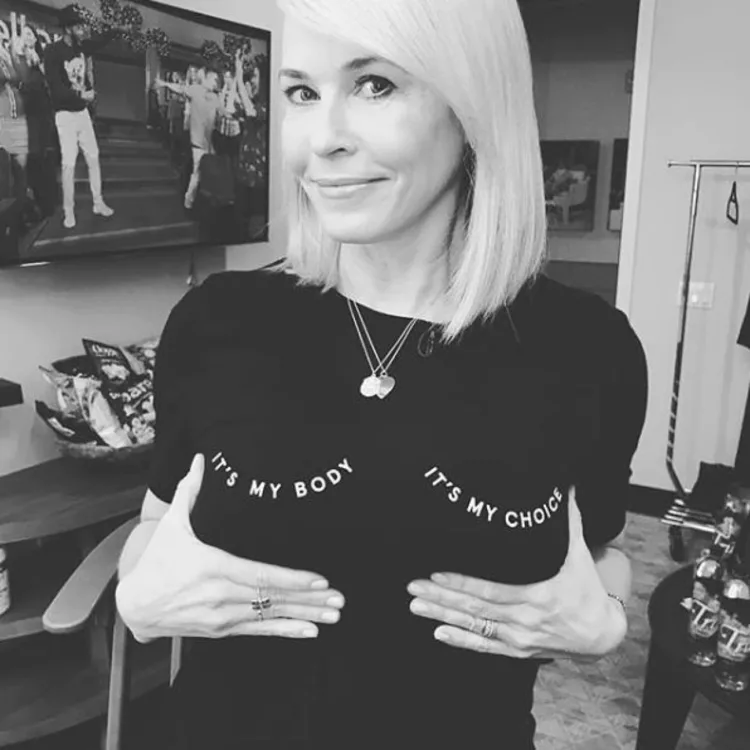 This t-shirt from The Outrage states, "It's my body, it's my choice" and here is modeled by comedian Chelsea Handler. This shirt is available in sizes XS-4XL and with every purchase, a donation will be made to organizations fighting reproductive justice.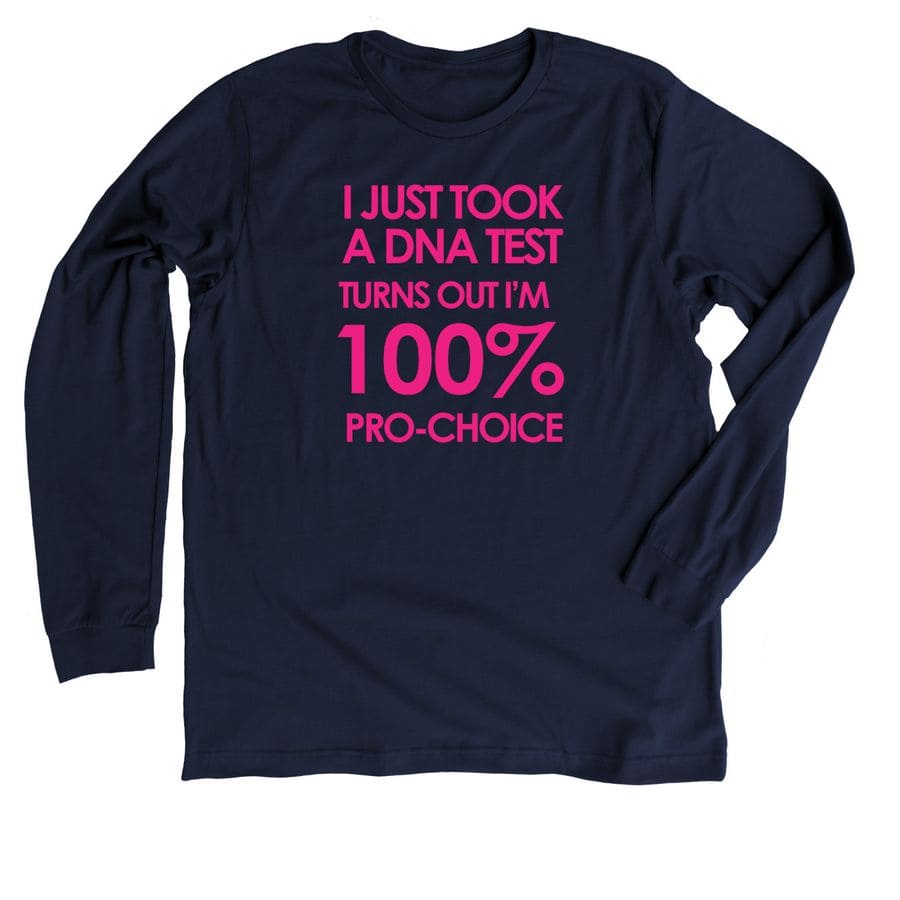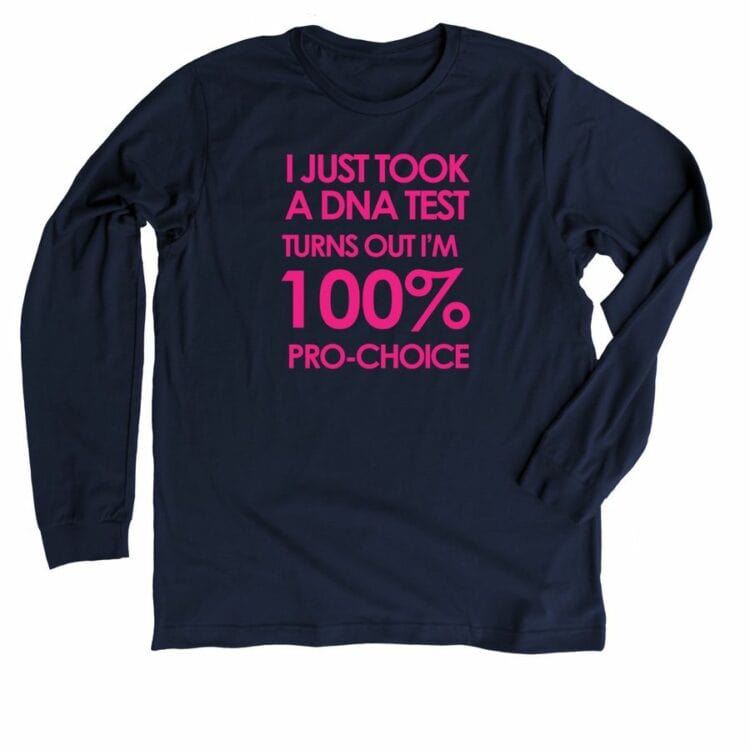 A little humor with your outrage? This shirt says, "I just took a DNA test, turns out I'm 100% pro choice" and it comes in a long sleeved or short sleeved tee or sweatshirt in a range of colors and sizes XS-4XL. This shirt's profits directly support Carafem.
There are no affiliate links in this post so every dollar goes to support abortions remaining legal.
Wardrobe Oxygen also made donations this week to the Baltimore Abortion Fund, the DC Abortion Fund, and The Brigid Alliance.