This article may contain affiliate links; if you click on a shopping link and make a purchase I may receive a commission. As an Amazon Associate, I earn from qualifying purchases.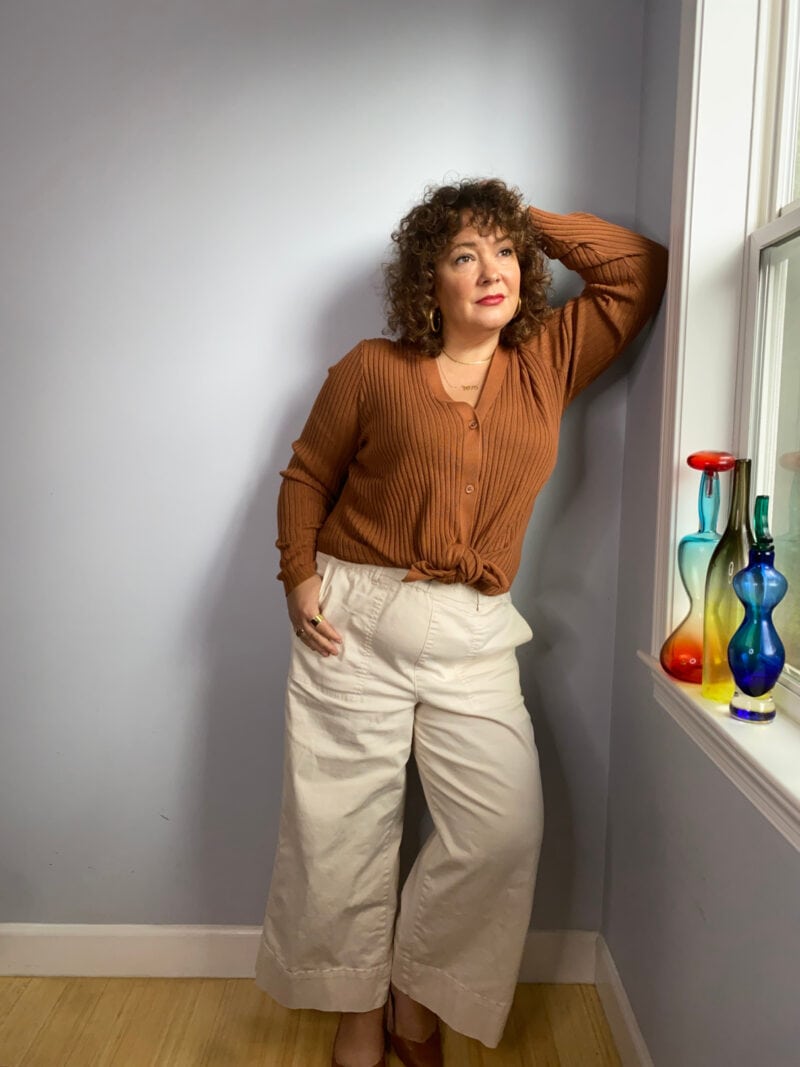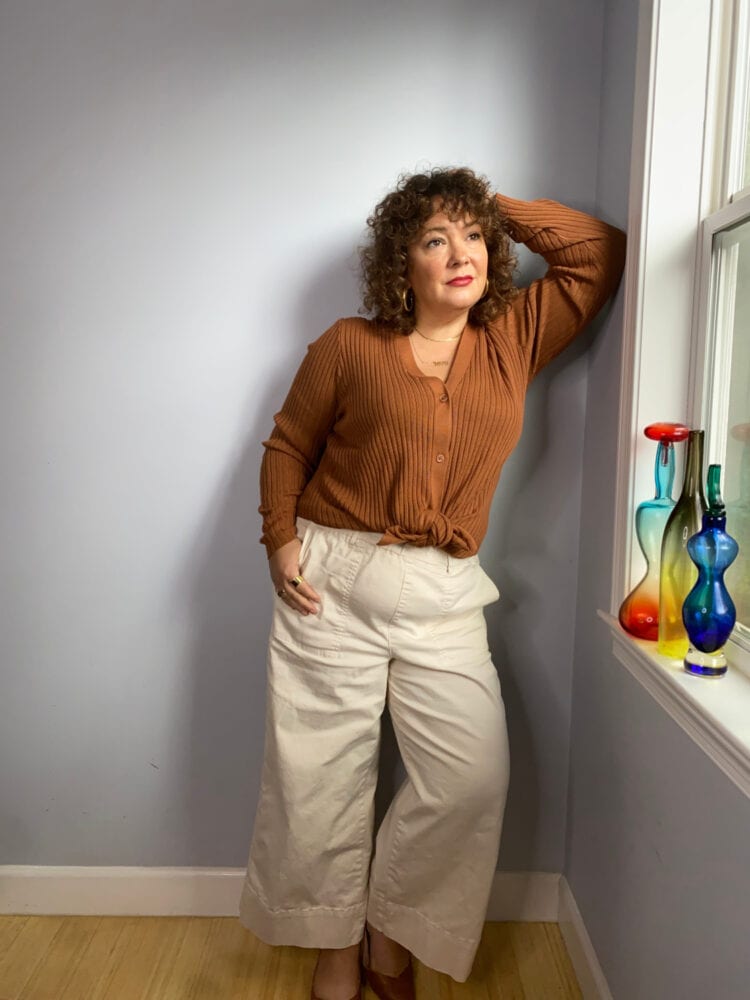 Weekend Reads
Boomers are driving this year's apparel rebound. (Retail Dive)
Why adults should read middle grade books. (Book Riot)
Linda Ronstadt has found another voice. (New Yorker)
How to age gracefully. (New York Times)
How does the Buddhist principle of "The Second Arrow" relate to body image? (Body Positive University)
Instagram insiders reveal its growing TikTok turmoil. (Wired)
26 people told us why they changed from anti-abortion to pro-choice, and you should read this no matter what you believe. (Buzzfeed and Warning: mention of abuse and sexual assault)
With the seasons changing I am even more excited to attend All Things Go next month. The lineup is going to be fun, even if you only know a few of the artists, and it's an outdoor event at one of my favorite music venues!
Goodnight Gen X-er: a bedtime story for the generation that tucked themselves in at night. (Funny-ish)
Did you hear that REI and Athleta are partnering up? (The Curvy Fashionista)
It's time to retire the phrase "Working Mom." (Romper)
I bought this cardigan sweater because it fit with my daughter's middle school dress code/uniform. Now that we're homeschooling I've returned most of the chinos, polos, and cardigans we purchased… but not this sweater. It's soft and has a great shape. I am now considering getting one for myself!
Inside the world of 'Pelostoners,' the Peloton superfans who swear by riding while high. (Insider)
I love that so many brands are creating preloved shops within their shops. Two bag brands I adore, Rough & Tumble and Dagne Dover, have both launched preloved shops and it's such a good way to get quality bags secondhand from a reputable source!
Can the booming market for non-alcoholic drinks offer a safe way for non-drinkers to return to the bar? (New Yorker)
The tyranny and misogyny of meal planning. (Burnt Toast)
Thank you for the mention! Over-40 fashion influencers you should follow now. (Taffeta)
I miss my lipstick. (New York Times)
Speaking of which… did you used to wear Clinique's Black Honey? Everything old is new again… (CNN)
Hear/See/Read
For many, January is a time for self-improvement and self-care. For me and my husband, it has always been September. His birthday is this month, it's time for back to school, a time to get back into a routine after the summer, and a time to question that routine. I find myself reading self-help books, changing what I consume and how I move my body. My husband often does this through podcasts.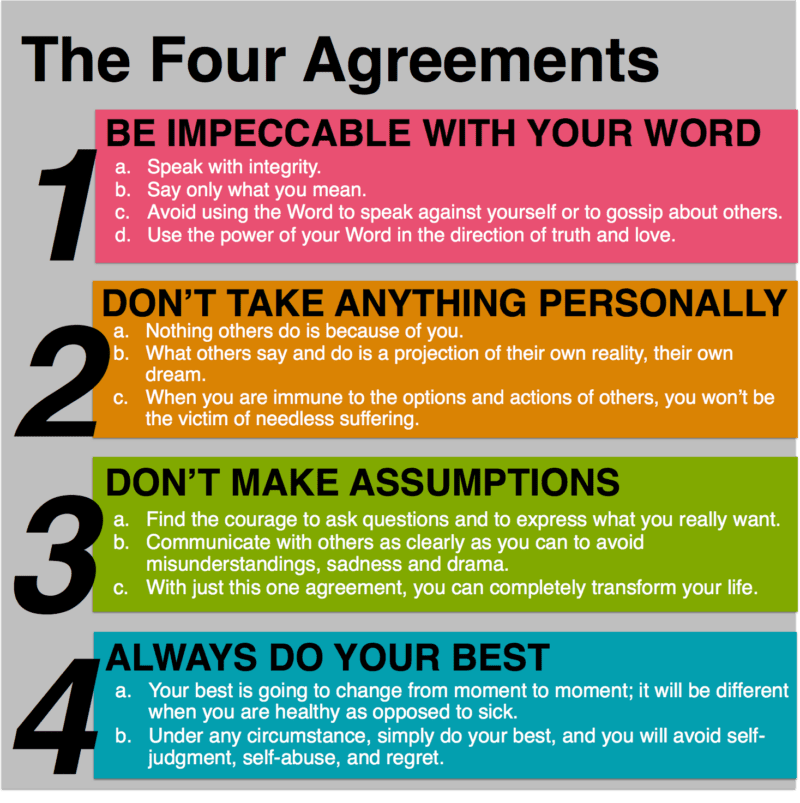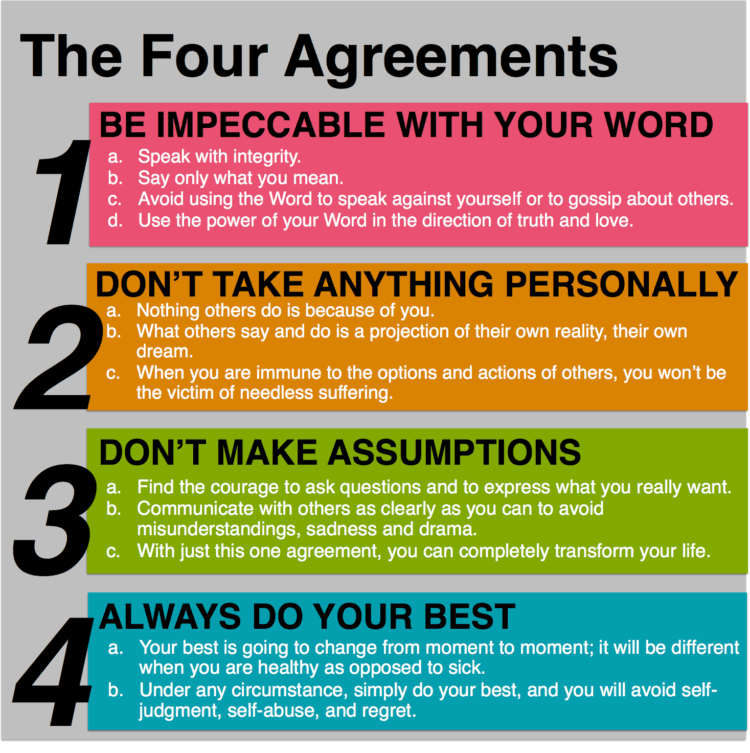 This week he sent me a podcast episode of The Four Agreements, which is free on Spotify. I read The Four Agreements back in the '90s, at least I assume I did because I found the book a couple of years ago in my house and donated it to my daughter's elementary school book sale. So I was reluctant to listen to it.
Well, the version on Spotify is about an hour in length so it must be a summarized version of the most important parts of the book. And it was a good listen this week. This book gets a lot of hate because it seems super simple. Be impeccable with your word, don't take anything personally, don't make assumptions, and always do your best. Do these four, and be happy. Easy for you to say if you're not dealing with X, Y, or Z.
But this along with reading Feeling Good, it's not that it will fix things, it just changes your outlook. Life can SUCK things can be HARD and people can be AWFUL. You can't change that, but tweaks to how you react and how you express yourself can make a big difference in how you feel when hard awful sucky things happen and have happened to you. And this recording was a short, easy to digest reminder.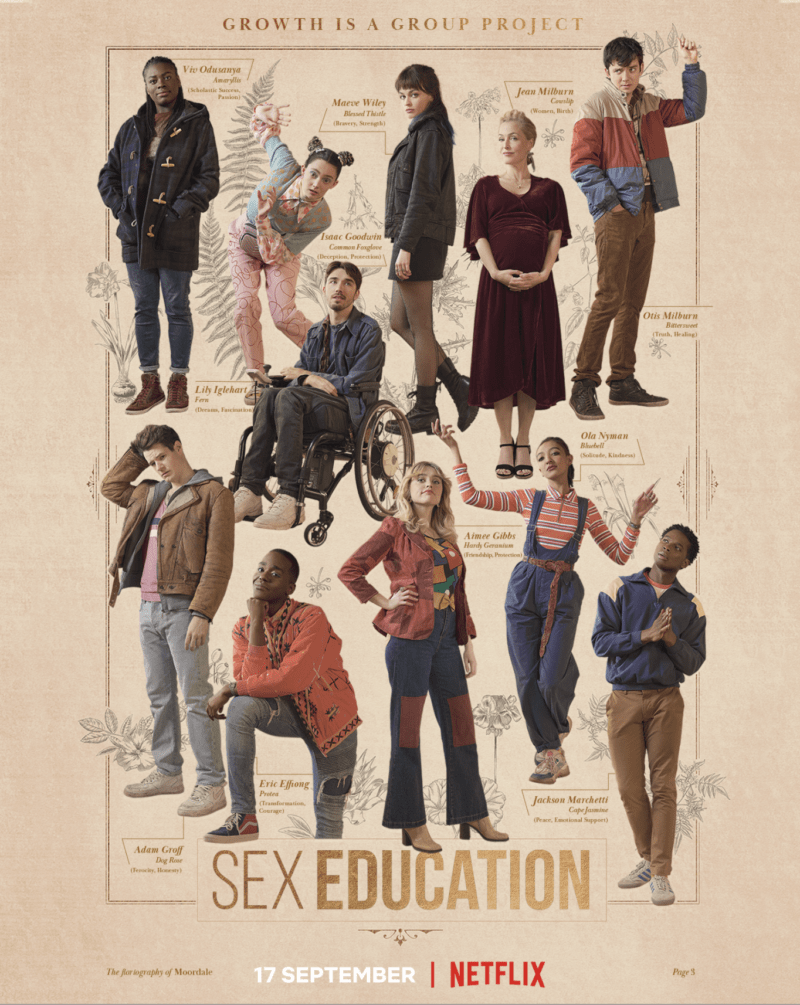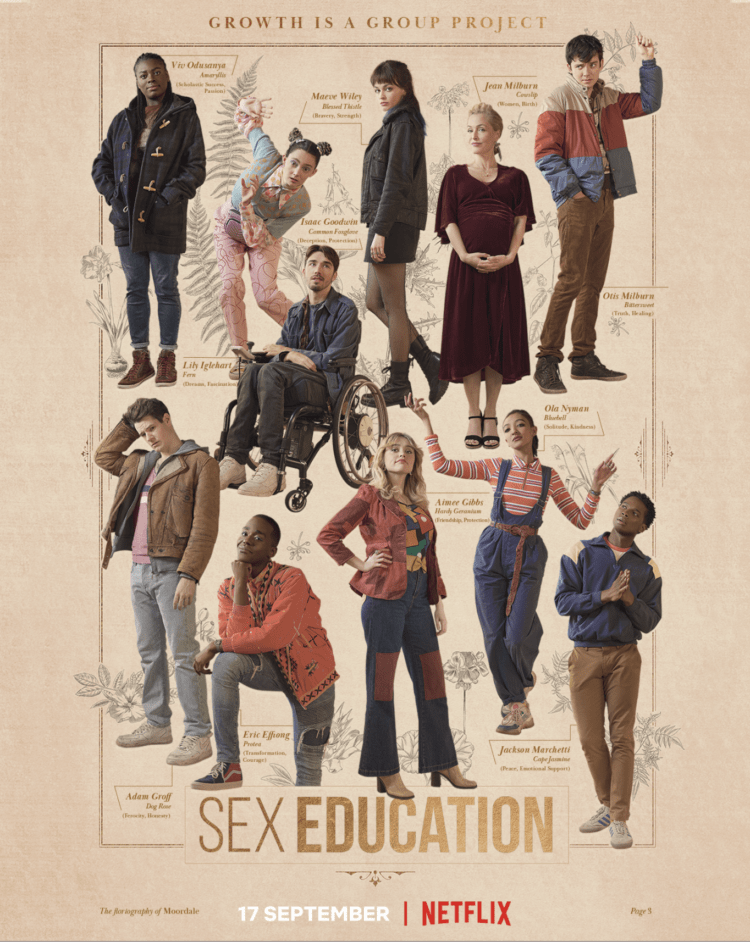 Season 3 of Sex Education is here and K and I are so psyched. We've already consumed three episodes. We loved this show and raced through the first two seasons quite quickly.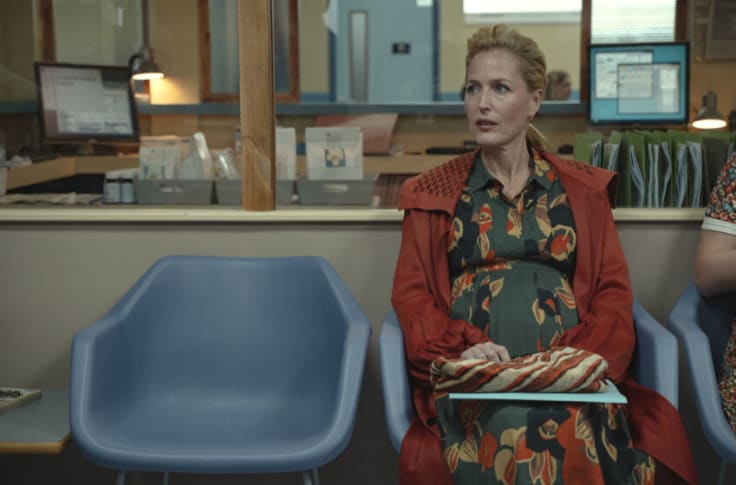 The third season is a bit… over the top. It's more animated and extreme and slapstick than the past two seasons but I don't care because I positively adore every single character. So well developed and layered and nuanced. And well, Gillian Anderson is a goddess and is the chicest 48-year-old pregnant woman this season.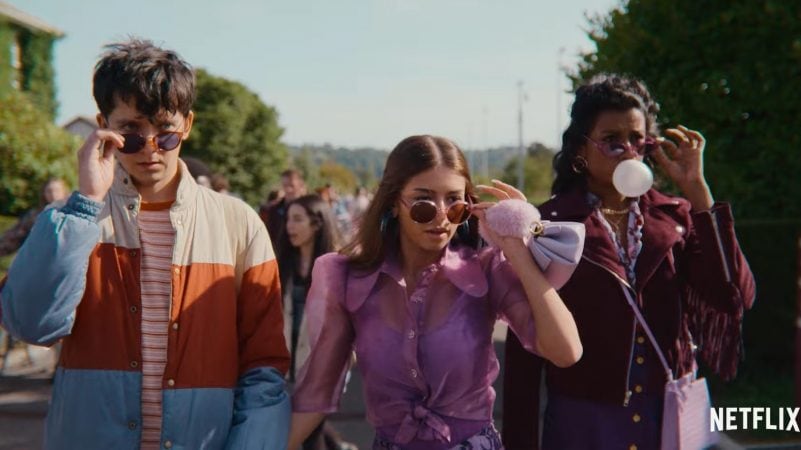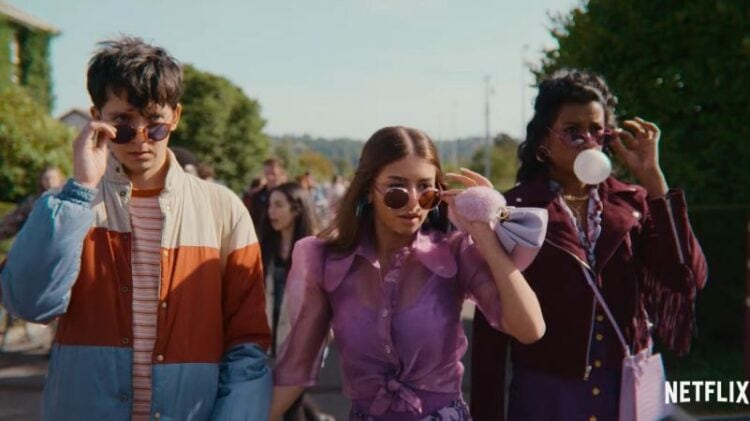 Sex Education is on Netflix and is a series about teens at a British high school. It's a beautiful mix of personalities and lifestyles not just of the teens but their teachers, parents, and other adults in their lives. And yep, lots of sexy but somehow watching teens getting it on doesn't feel inappropriate but more… nostaligic.
Peloton Ride of the Week
I couldn't ride my Peloton bike for a week due to back issues but I'm back, baby! I got a free fitting at my local Peloton store (come to find out I had my seat too low), got the go ahead from my chiropractor, and trying to get back into my old groove. One way of doing this is by sharing here my favorite Peloton ride of the week. I know you all don't have Peloton bikes, but this is a form of accountability for me and for those who do ride, I hope you enjoy!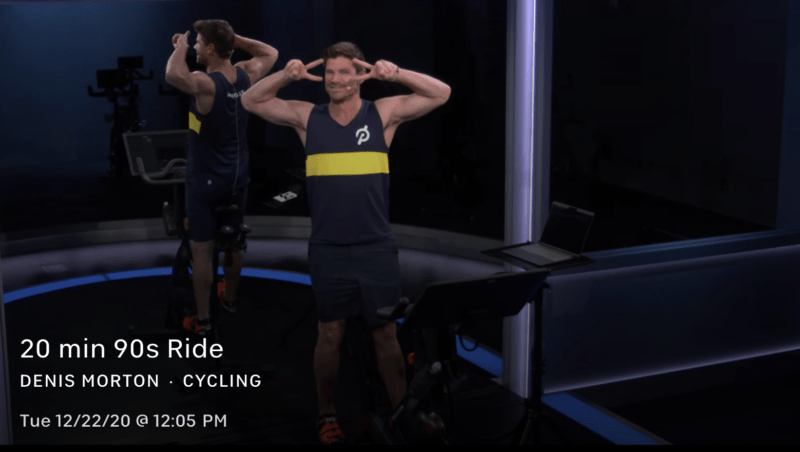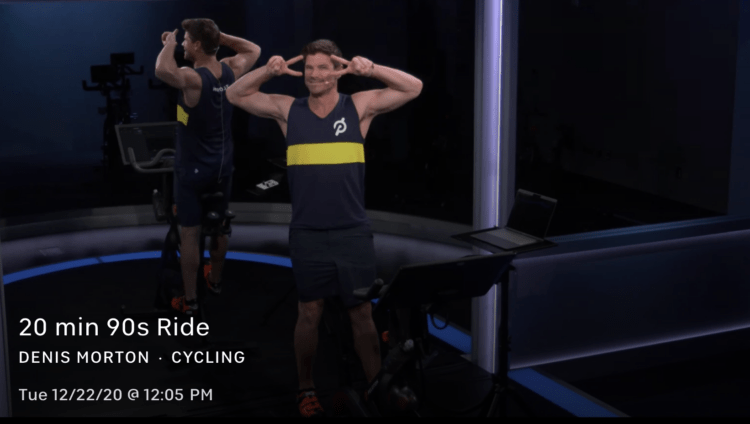 This week's ride is the first ride I did getting back on the bike: Denis Morton's 20-minute 90s ride from December 22, 2020. It was just what I needed for what was a difficult day.
I was going to a brand event that afternoon, one I was dreading. I was sent activewear to wear and it was not made for a soft curvy body who wore the top of the brand's size range. The shoes I was to wear never arrived. It was my first public influencer event since Lockdown, and I had a feeling I would be the oldest and likely the biggest person there. I decided to do a Christine D'Ercole Reflection Ride that morning to get into a zen 'I am a badass' mindset but my earbuds didn't connect to the case and weren't charged.
It's hard to reflect when you're in a room in the middle of the house where everyone hears your ride. Earbuds are a necessity. But instead of getting frustrated, I changed rides. Peloton suggested this one from Denis Morton and Peloton did me right.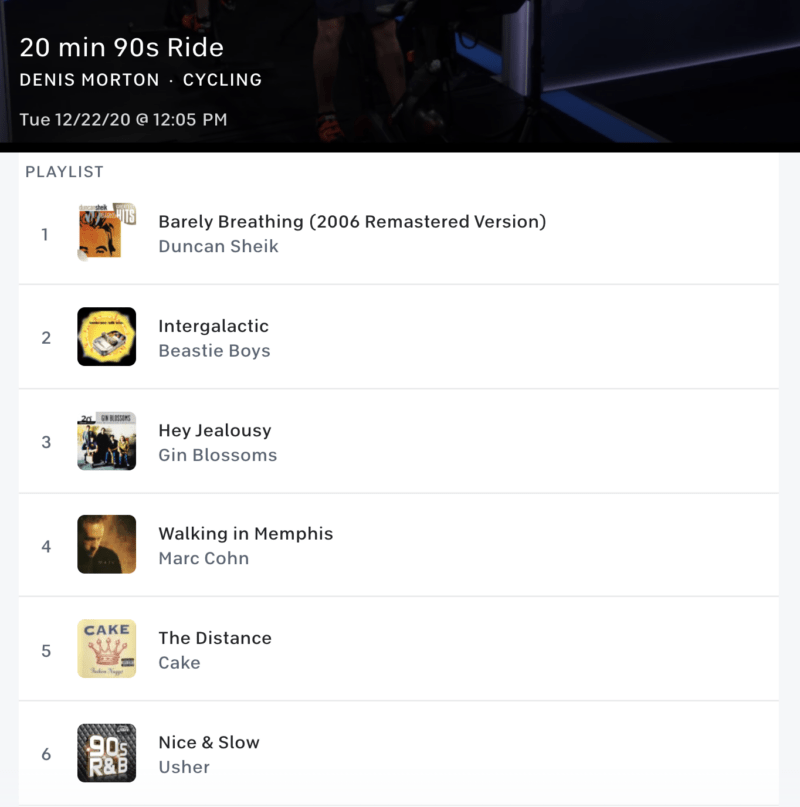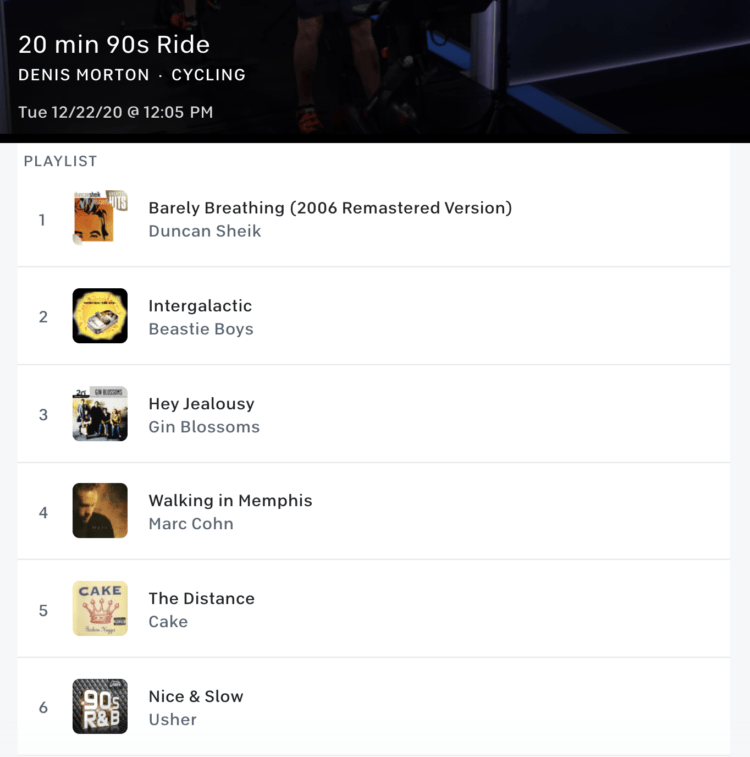 The playlist was not full of favorites from the '90s but I knew allllll the lyrics. 'Intergalactic' always reminds me of Karl, and I was totally rocking out. 'Hey Jealousy' reminds me of the night I hung out with my DJ friend in the college radio station as he did his late night show. I never liked 'Walking in Memphis' but listening again made me even more ragey about this white man's view of this historic city. I appreciated having the chance to hear it again and clarify why I hate it. 'The Distance' began and I was suddenly in my friend's beat-up Ford Escort going through the drive-through at the liquor store in College Park that had the window on the passenger side.
Denis was funny, gave just the right amount of instruction to ensure I kept proper form to not jack up my back again, and he had plenty of lip-synching. If you take this ride and are one to close your eyes during surges, open them up after getting momentum for the first surge during Cake's 'The Distance.' I did just at the right point and laughed so hard; it kept me finding the class fun when it was its toughest.
The ride helped me let all my stress go and in a different way from a reflection ride, got me in a good headspace. The event still sucked, but I think that bit of stress release and exercise beforehand made everything much better. And I had 'Hey Jealousy' in my head for DAYS.
For Your Entertainment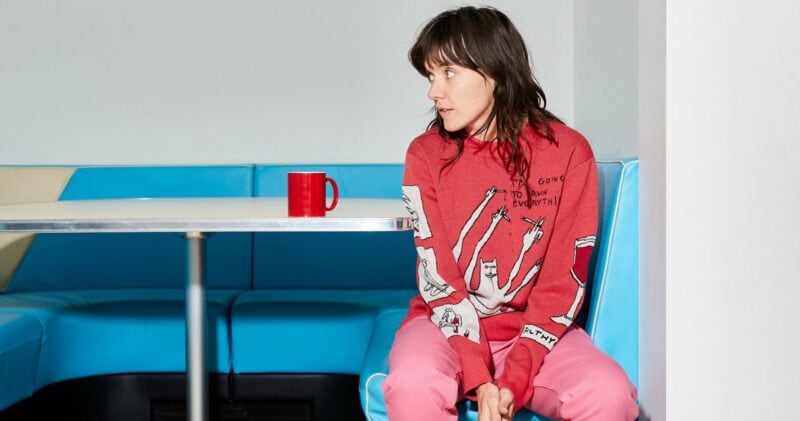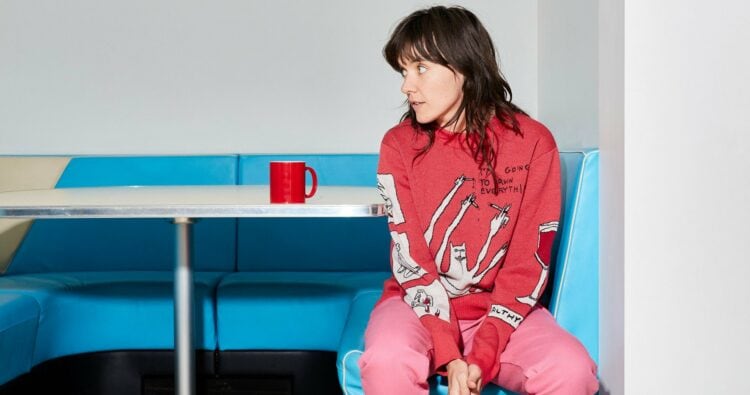 Courtney Barnett has a new album coming out in November, her first since 2018. And to prepare for it, she has launched a single from it called, "Before You Gotta Go." It's a really charming song about saying goodbye to someone. It's not sad, it's not mad, it's full of heart and understanding.
I know I am not the only one who broke ties with loved ones over the past two years due to politics, social justice, personal beliefs, and seeing differences magnified through stress, isolation, and upheaval. You know it was best to part ways, but you still care for for the individual. After spending most of 2020 just so incredibly angry and that angry accomplishing very little, this song speaks to me.