This article may contain affiliate links; if you click on a shopping link and make a purchase I may receive a commission. As an Amazon Associate, I earn from qualifying purchases. 
When I started this blog, it was the 2000's and I wanted to be polite to any potential readers. I wrote trying to create content that would appeal to everyone, since my goal was to offer style advice regardless of age, size, or lifestyle. But by time the 2010's arrived I knew I couldn't keep it up.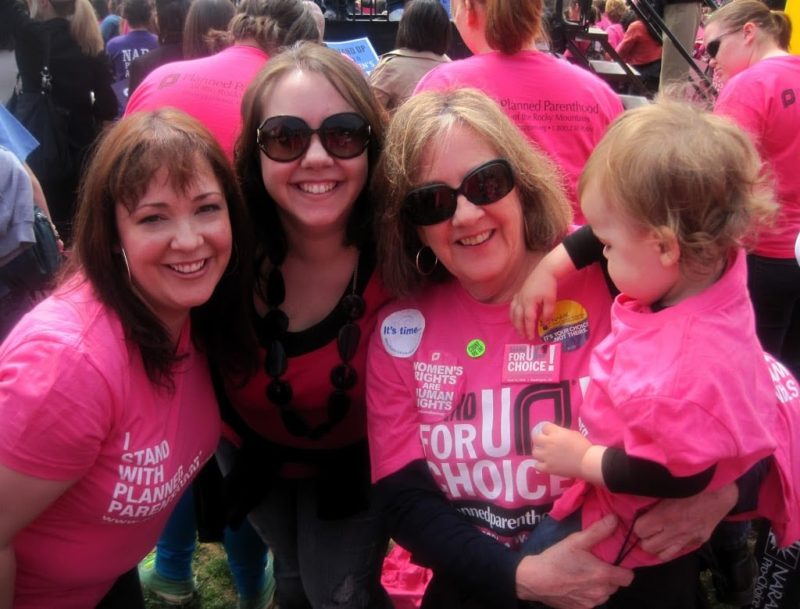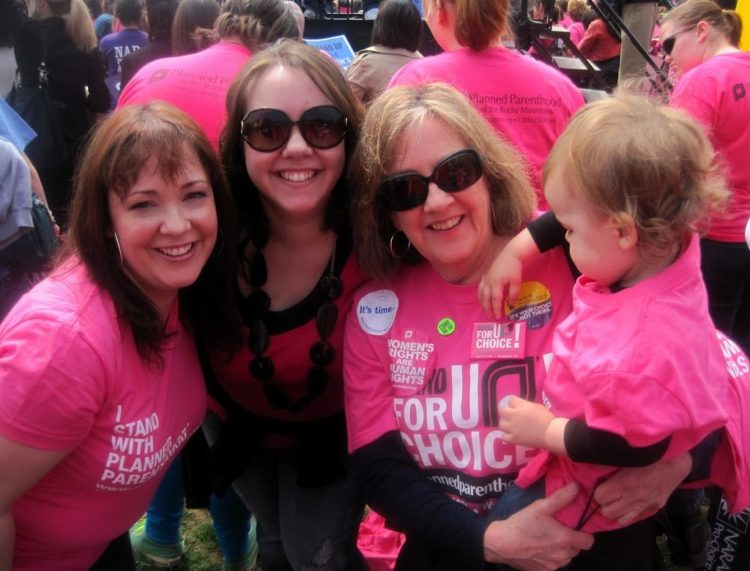 I remember in 2011 attending a Planned Parenthood rally on the National Mall in DC and sharing it on Wardrobe Oxygen. Unfortunately, it is one of the posts that lost its comments when I merged this blog from Blogger to WordPress, but I received a real mix of ones that supported my beliefs and those who were furious with me. So many nasty words, nasty emails, just plain nastiness.
And that nastiness taught me not to stay silent, but to speak up more often. Because I don't want to create content for those who believe that a cluster of cells is more important than a human being on this planet. I don't want to create content for individuals who want to take away the basic human rights of others. If I regularly shared my thoughts on abortion, healthcare, human rights, and the environment no one would be surprised.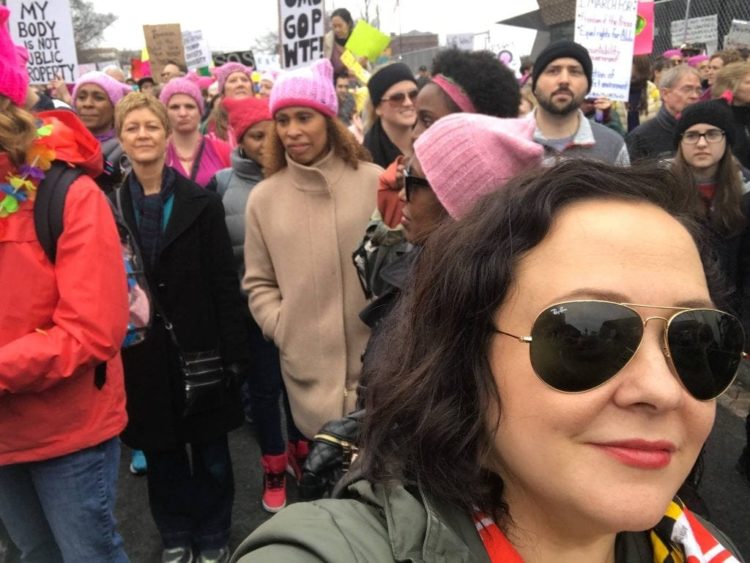 And it has worked pretty well for me. In fact, the reason I was able to quit my day job and for almost five years have this blog support my family is because I offered advice on what to wear to the Women's March. That advice post in 2016 was shared with multiple Women's March Facebook groups organizing individuals to head to DC for the protest and shared on Twitter hundreds of times.
And because I was regularly sharing my views, the individuals who came for advice on what type of bag and boots to wear for the Women's March stuck around for advice on suiting and swimwear.
If you're my age or older, you likely were taught to be polite. Go ahead and have your beliefs, but don't cause any waves in mixed company. Never discuss politics or money at the dinner table. But the thing is, discussing politics in 2022 is a whole different beast from discussing politics in 1992.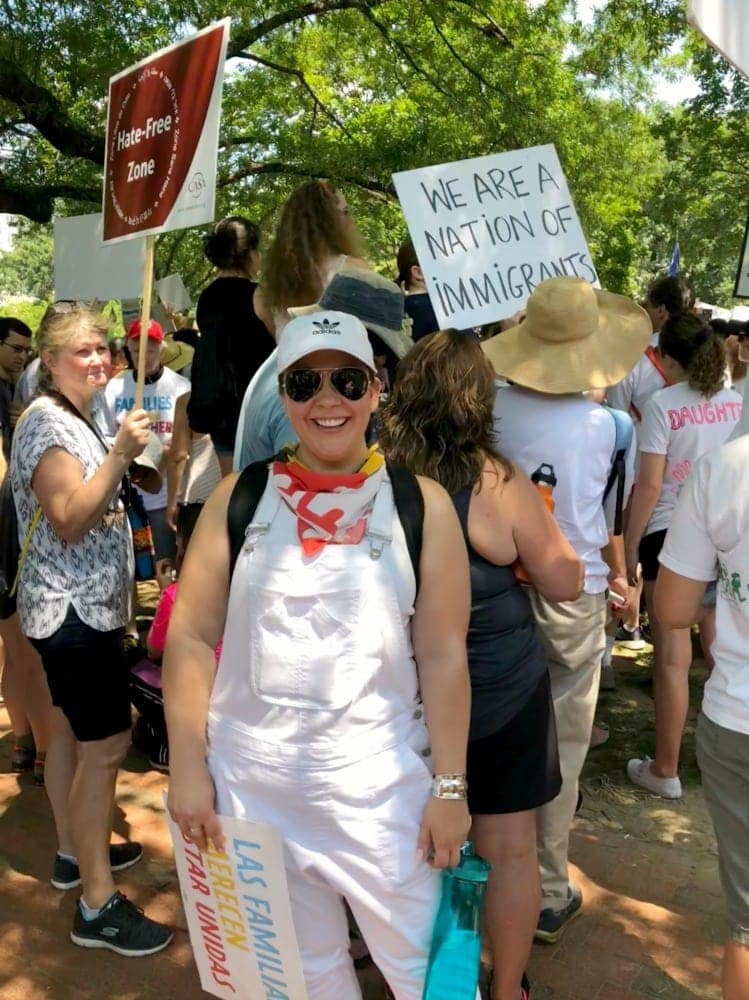 We're a different country and that which we politely swept under the rug and pretended had been resolved we are bringing out into the sunlight. We elected a president who encouraged hatred and division and empowered individuals to become so selfish and angry and vicious. And then on top of it, we're dealing with a pandemic that won't end and we still don't understand and is full of confusion and conspiracies bringing on even more division, selfishness, and hatred.
I have no more respect for those who force their religious beliefs on others. I have no more tolerance for those who find some humans more valuable than others. And luckily I have created a community here of other like-minded folks.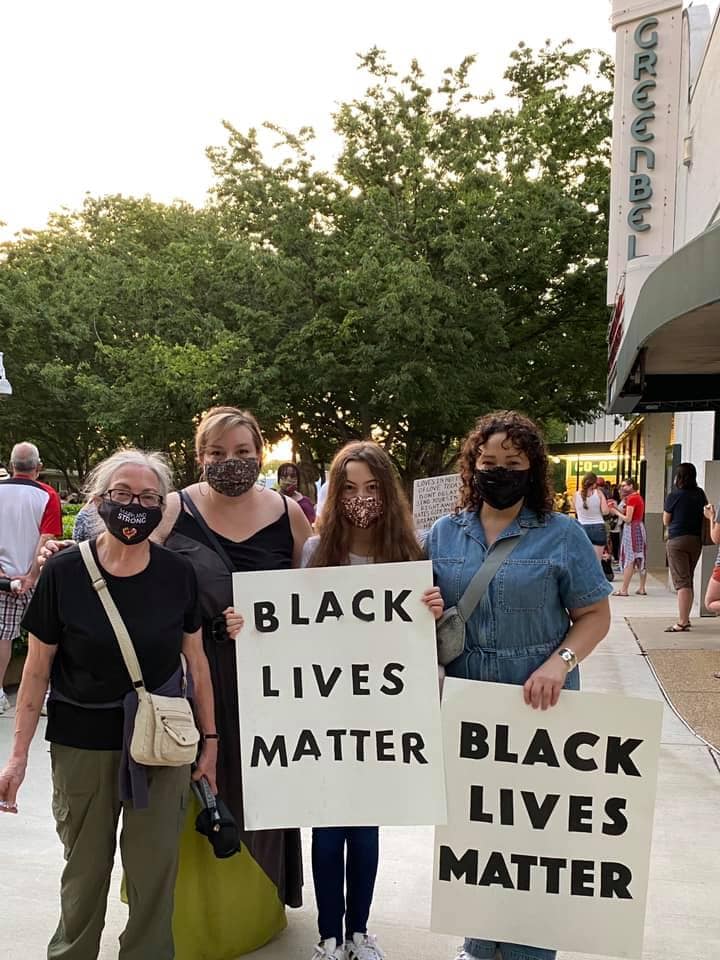 I don't care if you don't know how to dress your stomach or don't know what jeans to buy this season or need a new bra or swimsuit if you are a selfish asshole. I don't want your traffic, I don't want to make income from you, you're not invited to this party.
Since lockdown started, I have really analyzed this business. Brands I LOVED, who I so enjoyed working with, I ended my partnerships because they didn't have the same beliefs. I began creating content that I knew wouldn't bring me in a single dime of affiliate income because it shared ideas or brands or information I felt needed to be shared. I said no far more than I said yes to opportunities in my inbox because the product or company didn't align with my values. Our values.
And in 2020, a year when so many companies went out of business, I made more than the year prior. I made 50% more in 2021 than I did the year prior. Standing up for what you believe in doesn't have to hurt your business if you find your community.
Being polite hasn't done jack shit for women so just stop. Our country doesn't care about us, it is trying to control us, why are we being polite about it? Change only happens when the majority speaks up. The majority of the United States believes abortion should be legal (Pew Research); our government isn't acting on our wants but on the loud minority that would very much like to make our country "great again" for white men and the very polite women who feel protected by their white men.
With Wednesday's post, I only received one comment and one email from individuals who didn't agree. That is only because I have continued to speak up. Let this empower you to, in the words of a show many of us watched, stop being polite and start getting real.
If you feel I am targeting you, let me tell you, there are plenty of other blogs out there that don't share their beliefs to cater to more clicks, and there are some that likely share your thoughts. You can read them.
Wardrobe Oxygen isn't for them. It's for us. And I am so glad you are here!