This article may contain affiliate links; if you click on a shopping link and make a purchase I may receive a commission. As an Amazon Associate, I earn from qualifying purchases.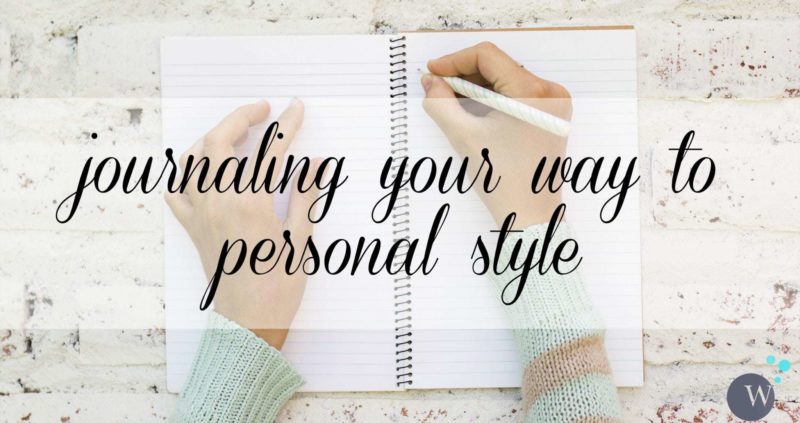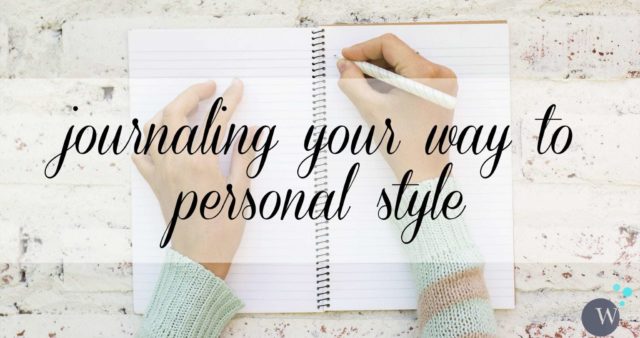 I bought these two skirts (link and link) from LOFT, and I love them, but I cannot figure out how to style them! Nothing I have seems to look right. (I could use a wardrobe overall to begin with. I feel like I have tons of stuff, and spend too much on clothes all the time, but most doesn't work unless I get something else to go with it, so I end up wearing the same things over and over anyway.) I think these skirts would look better with some kind of tucked-in shirt, but then it emphasizes the belly, which I don't want to do. And I'm not sure what shoes to wear with them either. I was attending my daughter's sports banquet last night, and I pulled out half my closet and ended up wearing something else I've worn a hundred times. I need an intervention.
Girl, I'm hosting a closet intervention for you. If you still have the tags on those skirts RETURN THEM. You had an opportunity to wear them and you didn't. That is a BIG sign – you don't NEED them. I get it, both of those skirts are super cute and I can see your thought process – they're funky and cool yet have a classic fit, they're not too boring but not too crazy, they'll be so versatile!
When I saw your email I thought, sure, I can style these a ton of ways to de-emphasize the belly, to be appropriate for fall, for winter, for spring. But will that benefit you? I'll likely style them with things you don't already own, which will encourage you to purchase more items, which very well may not go with anything else but that skirt.
The most important part of the email I read was, "…wearing something else I've worn a hundred times." There's nothing wrong with wearing the same thing over and over. I wear this black dress all the TIME, at least twice a month for years and there's nothing wrong with that. In fact, there's something quite chic about having pieces that are so great you keep reaching for them time and time again.
However, if you're reaching for things that don't fit, you don't like, or don't make you feel good you need to make a change. But skirts like this aren't going to do it.
I mentioned in a recent post how I journaled about my wardrobe, and I found it extremely helpful in determining what I REALLY needed for the season. It could be a good exercise for you to know where to go with your current wardrobe.
Take Charge of Your Closet: A Journaling Exercise
Take one page and write down everything in your wardrobe right now that you love. Things that work well for you and your life and make you feel good. This may be one or two items, or you may have to write sideways in the margins to fit it all. There's no wrong way to have this page look so be honest.
Next page, list all the almost right items. The wrap dress that looks great but doesn't have enough fabric in front. The jeans that fit awesome but have a weird color that goes with nothing. The suit that you need and wear all the time but you don't love the cut of the jacket. The black sheath dress that is looking a little worn from the dozen wears each year for the past five years. The black pumps that are too high of a heel but otherwise awesome.
Don't think about what you wish you could afford, wish you could fit, wish you had the lifestyle to wear. That has nothing to do with this exercise, nor achieving personal style. No dress, no skirt, no garment of any type will change your life or who you are on the inside. This goal is to get to the point of having a successful closet- items you wear, you like, and work for your lifestyle. Your closet needs and final product will look completely different from anyone else.
So you have these two pages with items written on them. Look at them, and see themes.
For me, on the first page I saw the theme of printed maxi dresses, straight cut jeans that worked with flatter shoes, and blazers. These items work for my lifestyle – a long printed dress is great for blogging events, nights out, concerts, and parties. I like that the focus is on the print, not my figure, and I can wear comfortable shoes underneath. Blazers work for the office, weekends, and nights out and dress up my beloved band tee shirts. I have boyfriend, girlfriend, bootcut, jegging but I always reach for the same Gap Real Straights and wear them rolled, unrolled, with pumps and with sneakers. These items work with my figure, my lifestyle, my personal style, and this list shows I already own enough of these items.
The second page is even more telling. This page may share items that need to be replaced because of wear or body changes, it will also show the disconnect between who you are and who you think you are. For me, it helped me admit I am not the same size I was a couple years ago, and I need to replace some items that if they fit, would fill holes in my wardrobe. But it also showed me that I am not being honest with myself. I keep buying leather jackets but I never wear them; they're too stiff, too hot to replace a blazer, too fussy, and often make me look like a linebacker. I buy statement pumps – red leopard, peacock print, black and white dotted calfhair… and I never wear them. Outside of my silver pumps, I usually find black or nude works best. I had far too many work dresses – while I had many I loved and had on the first page, the second page was full of dresses that are too tight, too big, the neckline not flattering, the sleeves the wrong length, the color hard to carry off. And finally, there was a regular at Studio 54 living in the back of my closet. Or at least you would think so based on the amount of sequins, glitter, and faux fur I had in residence.
From these two pages, you can get a clearer and literally more black and white description of your closet. You can see trends, you have declared what you love and left off that which you don't. You've admitted your shopping mistakes, and have an exact list of items that need to be repaired or replaced. And you also have a starting point for building a successful closet.
Step One:
Your first step? Get rid of the things that didn't make the grade on either sheet of paper. If you didn't think of it during this exercise, it's because it's not important. Remember, no one's keeping track of how many pairs of jeans you own, no one cares if you wear the same black pants to work twice in one week, and even though those heels are utterly drool-worthy, they're not benefitting anyone collecting dust on your closet shelf. The less in your closet, the more you can think and style outfits.
Step Two:
Next, look at that second page and see what can be repaired or modified. Instead of buying more, spend some time on Yelp or community Facebook groups and find a seamstress or tailor who can shorten those jeans a half inch, nip that blazer in a hair and shorten the sleeves, sew those hip pockets closed, and repair the zipper on that dress. Why replace when you have something almost perfect already in your closet? Along with this, it doesn't take much skill to replace buttons. I do this quite often, switching out gold for the same color as the blazer, upgrading a cardigan with pave balls, or switching out basic horn for something that makes more of a statement.
Step Three:
Now that you have made the most of your current wardrobe and worn it, it's time to be honest and recognize the holes in your closet. For me, I saw a clear need for a black crewneck sweater that worked tucked in or left out. I had a stretch merino one from Banana Republic I wore and loved for almost a decade, but it was looking worse for wear and was a bit too snug for my comfort. I also saw the need for a statement pencil skirt. While I had my Ankara midi and maxis and my yellow wool a-line, I wanted something that had texture, drew attention, and had a slim silhouette to work with jackets, sweaters, or tee shirts. I also saw that I had just too many striped shirts, but not enough non-striped casual items for weekends.
From all this, you have a proper shopping list. And you have a current wardrobe that works well enough for now that you can shop slowly and with care. Seriously, it's okay to keep wearing the same thing over and over. I bet you're already doing it now, but don't realize it because you start each morning with a full closet you flip through. I say this as I am wearing the same exact boots and dress today, a Tuesday, that I wore just this past Thursday and will likely again wear next week. Style comes from quality, not quantity.
Step Four:
Before you throw everything into a bag and send it off for donation, see if there's any way to benefit from these items. Do any still have tags still on them? If you purchased online and the store has a lenient return policy, you can score a mailing label (or pay for shipping) and print out your order confirmation and still return the piece. Some stores will take items past the return time for store credit. And I am having a ton of success selling on Poshmark (check me out, I'm wardrobeoxygen and you'll find all the things that didn't pass muster from this journaling project – use code PMZYS for $5 off your first order).
We live in a time of excess, where bloggers convert whole rooms of their homes into walk-in closets to accommodate their extensive collection of clothing and accessories. There's no need for so many clothes. Style doesn't come from what you have but how you wear it. It's not wearing the same thing over and over, it's creating signature style. It's not having an empty closet, it's a curated capsule wardrobe.
There's a definite rush with the purchase of a new garment – the feeling of promise, a new start, a new style. But this rush is temporary, and often poses more problems and frustration along the way. Purchasing more than we need not only hits the pocketbook, but also the psyche. Closet orphans, the need to adopt new trends, keeping up with the Jennifers, having a collection of clothing for a life or body different from your own, and the guilt and depression of having to resort to something you've worn a hundred times… your life is too precious to waste time and heart over such things. Having a curated and successful wardrobe isn't quick, but the process to get there is liberating. Now go find your receipt and return those skirts!