This article may contain affiliate links; if you click on a shopping link and make a purchase I may receive a commission. As an Amazon Associate, I earn from qualifying purchases.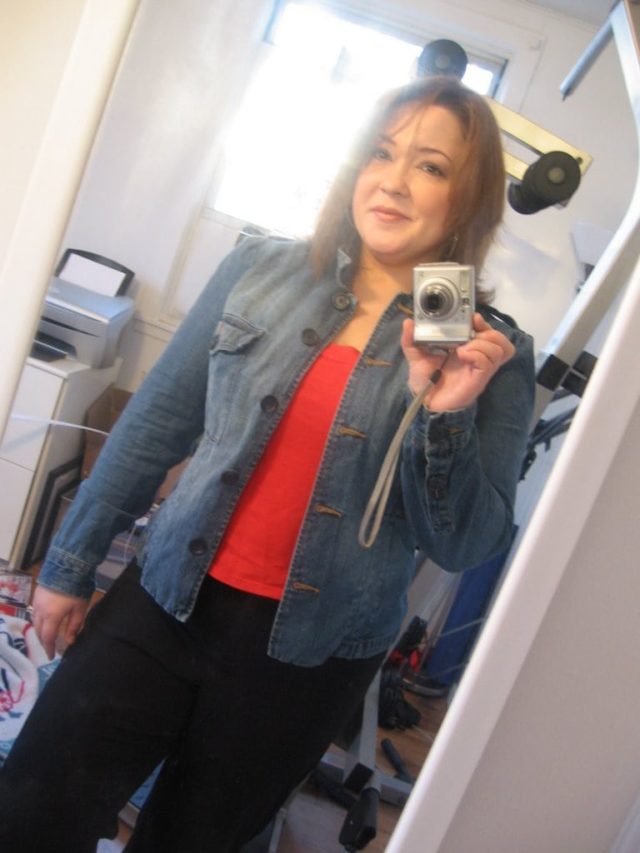 I usually do not buy overly trendy items. Didn't get Uggs, no ponchos, no CK Jeans tees, or Bebe rhinestoned jeans. Nary a Louis Vuitton or faux LV purse in my closet. However when the puffed sleeve look was in a few years ago, I bought a jacket. It was just too cute.
About a year ago, I realized it seemed dated to wear the jacket any longer. It was obviously a past trend. However this season's Romanian and Czarian inspired jackets lets the puffed sleeve a a few more days in the sun without looking passe. As that it is almost time for the holidays and my thoughts are places other than in my wardrobe, I am pulling from the back of the closet for some oldies yet goodies to get me by until Christmas.
Denim jacket with epaulets and puffed sleeves from The Limited. Bought in…. I am guessing Winter 2002 based on which Limited I bought it in/what mall I was working in. Under it is my red-orange silk knit scoop neck shell from Banana Republic bought this past summer. Black trousers from Ann Taylor in a suiting fabric. Black pointy boots from Enzo. Silver hoops and cuff.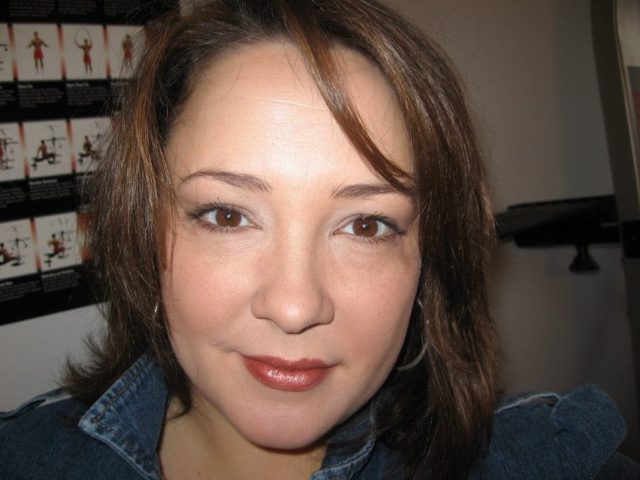 On face is Bare Escentuals as usual, only bronzer (Almay) for blush. Taupe shadow from the Bosy Shop on lids, a bit of the brown Maybelline brow powder in the crease and around lash line for shadow. Black mascara. That Origins bronze lip balm on lips.
Hair is being very cooperative, though it may not look it in the second picture. My stylist once told me I over wash my hair. I should only wash it a max of every other day. I am the type with dry ends and oily scalp so that sounded just disgusting to me. He told me to rinse my hair on the non-shampoo day and use conditioner only – the conditioner would get rid of the bad oils and keep the good ones.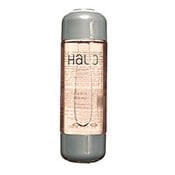 Since I got highlights I have been using Halo shampoo and conditioner. My stylist recommended it and it was on sale. I find the conditioner to be very thin and milky, yet very hydrating. Washing with just it this morning left my hair bouncy, soft and quite manageable. I used my new VO5 mousse, my Sexy Straight Hair Power Straight, and my cheapo Conair dryer with a cheapo Conair round boarhair brush to get it straight, but full of body with some cute piecey effects. Yay!