This article may contain affiliate links; if you click on a shopping link and make a purchase I may receive a commission. As an Amazon Associate, I earn from qualifying purchases.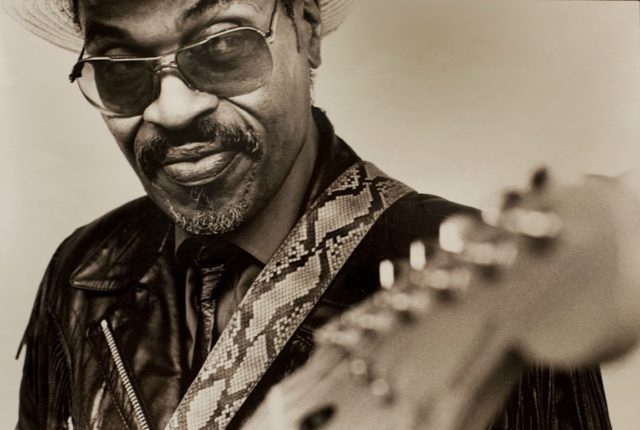 While hearing the passing of MCA last week was heartbreaking, and finding out that Donna Summer died today was awful, for me the most painful recent passing of a musician is Chuck Brown.
For those who are unfamiliar with Chuck Brown, he is known as The Godfather of Go-Go, a DC legend, an icon for our Nation's Capital. Chuck Brown became famous in the '70s for his hit with the Soul Searchers "Bustin' Loose." His version of funk and his call-and-response routines during performances gave birth to go-go, a genre of music that defined DC 30 years ago, and still defines it today.
I was born in DC and have lived in the metropolitan area all my life. Whether I was obsessing over Madonna, Morrissey, or MC Lyte, go-go was also a fave. I can recall dancing to Junk Yard Band's  "Sardines" at one of my first boy-girl parties, cheering on the school bus every time Rare Essence mentioned Central Avenue in "Work the Walls" (my high school was right off that road). To this day, you can expect go-go classic such as "Da Butt" and Brown's own "Bustin' Loose" to be played at any DC-area party or event.
Chuck Brown wasn't just a musician, he was a true member of the community. He never left this city, HIS city. He patronized local businesses, supported local events, and always was willing to chat with fans who recognized him. He was an example of how one could turn his life around (he served time in prison as a young adult) and an inspiration to many. He was such an icon in DC, many companies such as the DC Lottery and The Washington Post used him in their ads to represent the city. He was performing up until he got ill – he even had an upcoming sold out performance scheduled at the historic Howard Theater that was cancelled due to being sick.
Chuck Brown, you made a difference in this world, and the world will not be the same with you no longer part of it. Thank you for your contributions to music, and to this wonderful city.
Follow Me | Twitter | Facebook