This article may contain affiliate links; if you click on a shopping link and make a purchase I may receive a commission. As an Amazon Associate, I earn from qualifying purchases. 
As you know, Karl and I bond over music. About once a month, we get an overnight babysitter and have a date night of dinner and a concert. Our big yearly vacation is to a music festival, our house is full of vinyl and CDs, our phones and iPods with MP3s, one of the best splurges on our home remodel five years ago was outdoor speakers so we can listen to our tunes on the back deck. I thought I'd do a little 2013 music recap post, sharing the best things I experienced music-wise this year.
Favorite Music-related Stuff of 2013:
Spotify
This year we upgraded to a Spotify subscription and we adore it. I know, Spotify pays a millionth of a cent in royalties to artists, but the way we use it is to check out new and new to us artists, and then we buy the album. Spotify has a lot of smaller artists so it has been a great way to explore lesser-known musicians and I love the "Discover" feature which has introduced us to a lot of new bands.
Vinyl
Karl's dad Chief (what we all called him, a nickname from when Karl was a little kid) was a music geek, he went to concerts with us, his car was littered with CD cases, and he could spout so much music knowledge we'd call him Google Chief. When Chief passed away unexpectedly at the end of 2008, we inherited his album collection, and you can bet it was a pretty impressive collection. We had a few records of our own, but never listened to them. We couldn't get our turntable to fit in our entertainment cabinet, we never listened to music in the office, the albums collected dust.
At the beginning of 2013 we bit the bullet and bought a turntable; we chose the Ion Audio iPTUSB Portable USB Turntable because it was cheap, was portable (even battery operated so we take it down to the fire pit in our backyard), had a built-in speaker, and could turn records into MP3s. I gotta say, we haven't made a single MP3 from it, but we use the heck out of this little guy. It usually resides in our bedroom which is next to the office/album room, but we have carted it all over our house and even taken it on trips with us. We plan on investing in a higher quality turntable, but for now it gets the job done.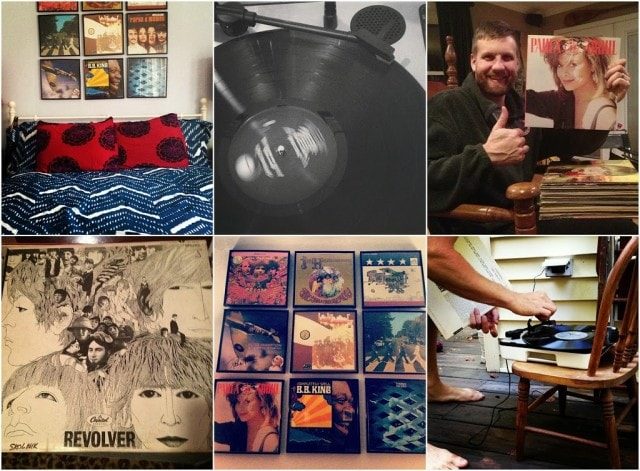 Then, I hit the mother lode of all Freecycle scores (yes even better than my brand new IKEA chair and compost bins)… my friend's parents decided to give away their record collection. I didn't at the time know it was her parents, but when I pulled up I recognized the house and her dad. We left with four wine crates of vinyl in good to excellent condition with awesome music from the late '50s all the way through the mid '80s (if you followed me on Instagram back then you likely remember me sharing all the amazing albums).
Since then, we have bought new records, have gems at thrift stores, and some of Karl's yoga students have brought him albums from their collections as gifts. After Emerson goes to bed, we regularly hole up in our bedroom listening to records and decompressing. Often we bring down the turntable and play records when we have friends for dinner, and the turntable is so easy and Emerson so technologically inclined that she will often spend an afternoon rocking out to Alvin and the Chipmunks, Disco Mickey, or one of those, "BONG turn the page!" records that accompanied books and hasn't scratched a single album. I love the portability and sound quality of digital, but there's something so beautiful and comforting of a vinyl record.
Favorite Albums of 2013:
Here's a roundup of my favorite albums this year – some are new releases in 2013, some are just new to me. I won't go into deep reviews because that's what Pitchfork and Sterogum and Rolling Stone and Consequence of Sound and all the other great music sites and publications are for.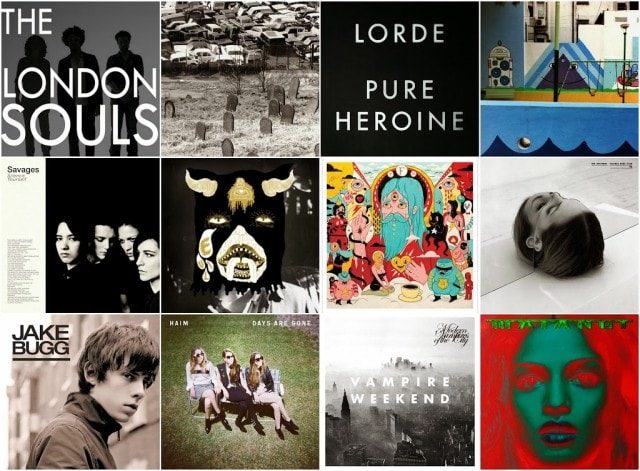 Favorite Concerts of 2013:
As for live performances, I saw quite a few, but my favorites for 2013: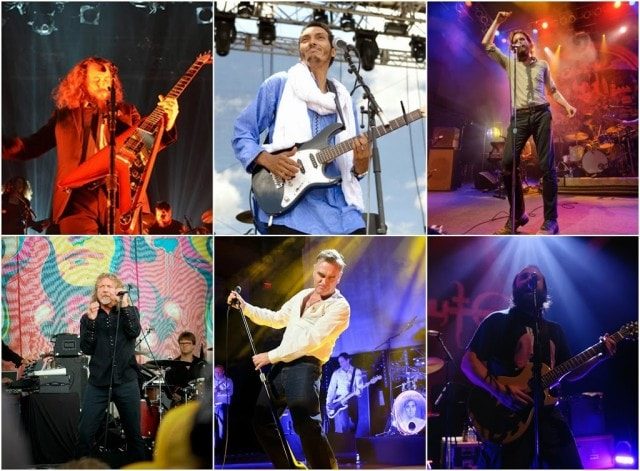 Jim James at 9:30 Club, April 2013. Well this is a duh if you know me. Didn't hurt that Karl "finger rimmed" Jim James and got mocked on a message board for being an obnoxious hipster and it was a fun and fabulous date night for us kiddos.
Bombino at the Forecastle Music Festival. Best part of music festivals is discovering new artists. Never heard of Bombino but found their performance at the fest amazing and ended up researching them, buying some of their music, and loving them.
Father John Misty at 9:30 Club, May 2013. Even with a freshly torn calf muscle, the show was amazing and my adoration of J, Josh, Joshua, FJM grew immensely.
Robert Plant at the Forecastle Music Festival. Bucket list and he exceeded my expectations. Wish it didn't rain because I think it would have gone longer.
My Morning Jacket at the Americana Festival, Merriweather Post Pavilion (not pictured). As an MMJ fan who has seen them several times, this ranks as one of my top performances by them. First time I saw them in the daylight, and they were an opener, not headliner. Imagine your favorite band on stage for a high school talent show, it felt like that and was awesome and fun.
Morrissey at Strathmore, January 2013. Haven't seen him live since 10th grade, thanks to Emily for selling me her tickets and making a gal's dream come true.
Clutch at 9:30 Club, December 2013. I haven't gone yet, but based upon every other time I've seen Clutch (including same time same venue last year, a great Christmas gift from my sister along with overnight babysitter), I know it's going to be hella amazing.
And now I ask you your favorites of 2013. I have learned about so much great music from all of you, and I know you have learned from each other. Share in the comments your favorite songs, albums, artists, shows, and gadgets from the year!
Follow Me | Twitter | Facebook | Instagram