This article may contain affiliate links; if you click on a shopping link and make a purchase I may receive a commission. As an Amazon Associate, I earn from qualifying purchases. 
Friday night I got home and realized I spilled on my dress, so I switched to the dress that arrived in the mail – the "Kate" dress from J. Crew in "Flame." This is a bright orange-red that I adore. On sale and with a coupon so the dress was a cheap as Old Navy. Score! Same accessories.
Attended a circle of women in my community which was really wonderful. Met some new people, connected closer with those I already knew, had some of the BEST watermelon of the season!
Saturday… for the life of me I cannot remember Saturday. Oh yes, yoga, then lunch with my mom, then ran errands. I came home and tried out some of the camping supplies for our upcoming trip to Bonnaroo, waterproofed my Duo boots, took a nap, went out to dinner… nothing terribly exciting and no pictures.
Attire:
Old Navy: Navy knit dress that shrunk so is now a tunic
Victoria's Secret: Tan linen drawstring pants
J. Crew: Black stacked flops
H&M: Silver necklaces
Silver hoops and cuff
Hair:
Second day, fingercombed
Makeup:
Cover Girl: Smoothers tinted moisturizer in Light/Medium, LashBlast mascara in Black
Victoria's Secret: Lip Gloss in French Kiss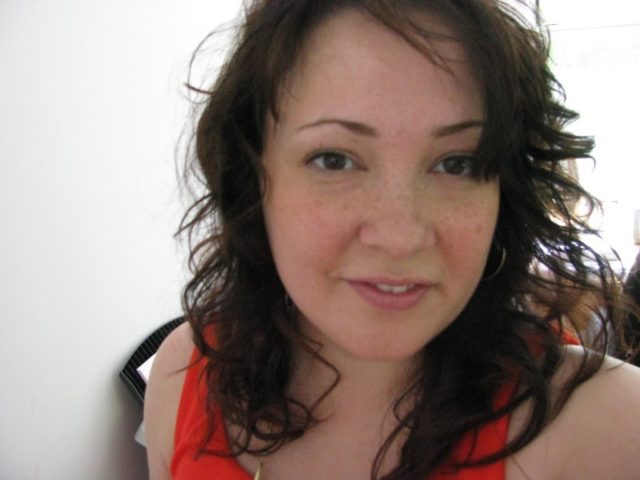 After this , we headed to the Eastern Shore to visit our good friends. Knew it was a relaxed atmosphere and probably some time spent on the beach.
Attire:
J. Crew: "Kate" dress in Flame (sorry no full-length pic)
Reef: "Sandy" flops in Black
Misc: Coral/orange glass chip necklaces (2) from a boutique in Rehoboth Beach (picture shows gold necklace but I decided to change it)
Hair:
Same, just a bit wind blown from lakeside yoga
Beauty:
Revlon: Super Lustrous lip Gloss in Pink Afterglow
Body Shop: Eye Definer in Black
Rest is leftover from earlier
We had a great time, saw lots of friends, played with their son who just turned 1, chilled on the beach and grilled for dinner. Got a bit of sun even though I put on the SPF 30.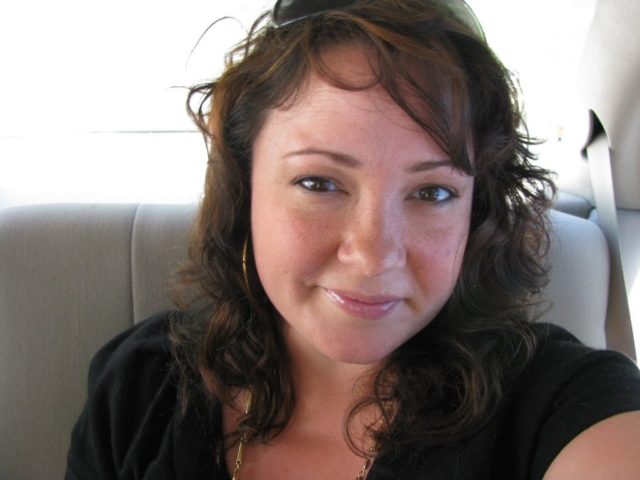 Monday
we went to visit friends in Northern Virginia who just got a new place and were having a cookout/housewarming. Again no full-length pic, just a shot of me in the back seat en route.
Attire:
Banana Republic: Black merino shift
Lands End: Gold sandals
J. Crew: Gold necklace
Twisted Silver: Gold bracelet
Ann Taylor: Gold hoops
Hair:
Washed and conditioned the night before
Matrix Curl.Life Contouring Milk
Air dry
Next day, hit the bangs and any bedhead with a curling iron
Fingercomb
Beauty:
Cover Girl: Smoothers tinted moisturizer in Light/Medium, LashBlast mascara in Black
Cargo: BeachBlush in Tenerife
Revlon: Super Lustrous lip gloss in Pink Afterglow
Body Shop: Eye color in Taupe, eye definer in Black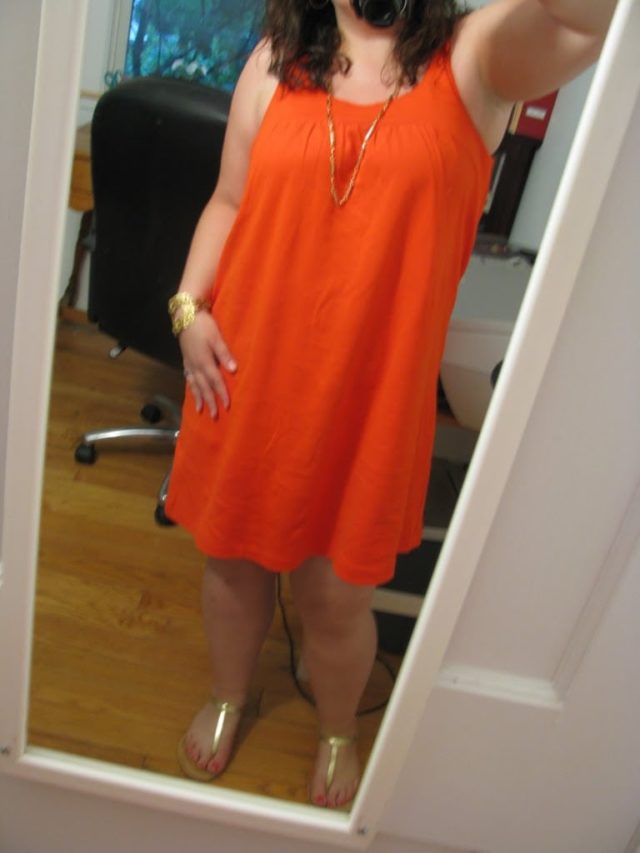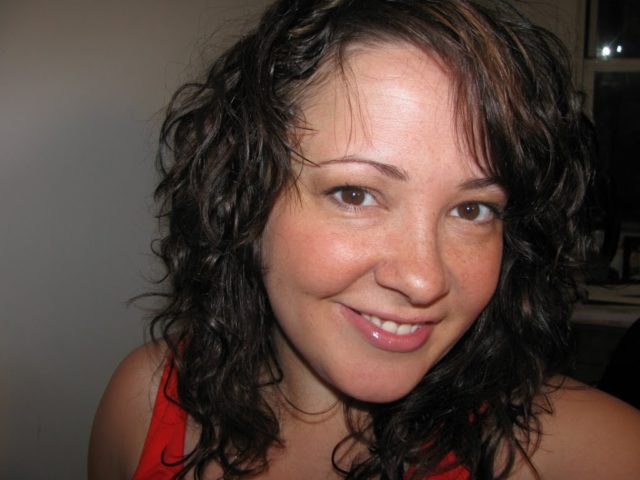 And then today, which is
Tuesday
. Had to get up very early for a doctor's appointment before work, hence the shots in the dark. 🙂 Also since it was early, I kept it simple and tossed on a look I had worn many times already this weekend!
Attire:
J. Crew: "Kate" dress in Flame, gold necklace
Lands End: Gold sandals
Ann Taylor: Gold hoops
Twisted Silver: Gold bracelet
Hair:
Washed and conditioned with Pureology
Matrix Curl.Life conditioning milk
Air dried 50%, rest with diffuser
Curling iron used to smooth bangs
Beauty:
Philosophy: The Present clear makeup, The Supernatural Color Correctors in Light
Cover Girl: Smoothers tinted moisturizer in Light/Medium, LashBlast mascara in Black
Cargo: Matte BeachBlush in Tenerife
Revlon: Super Lustrous lip gloss in Pink Afterglow
Body Shop: Eye color in Taupe
Burberry London