This article may contain affiliate links; if you click on a shopping link and make a purchase I may receive a commission. As an Amazon Associate, I earn from qualifying purchases.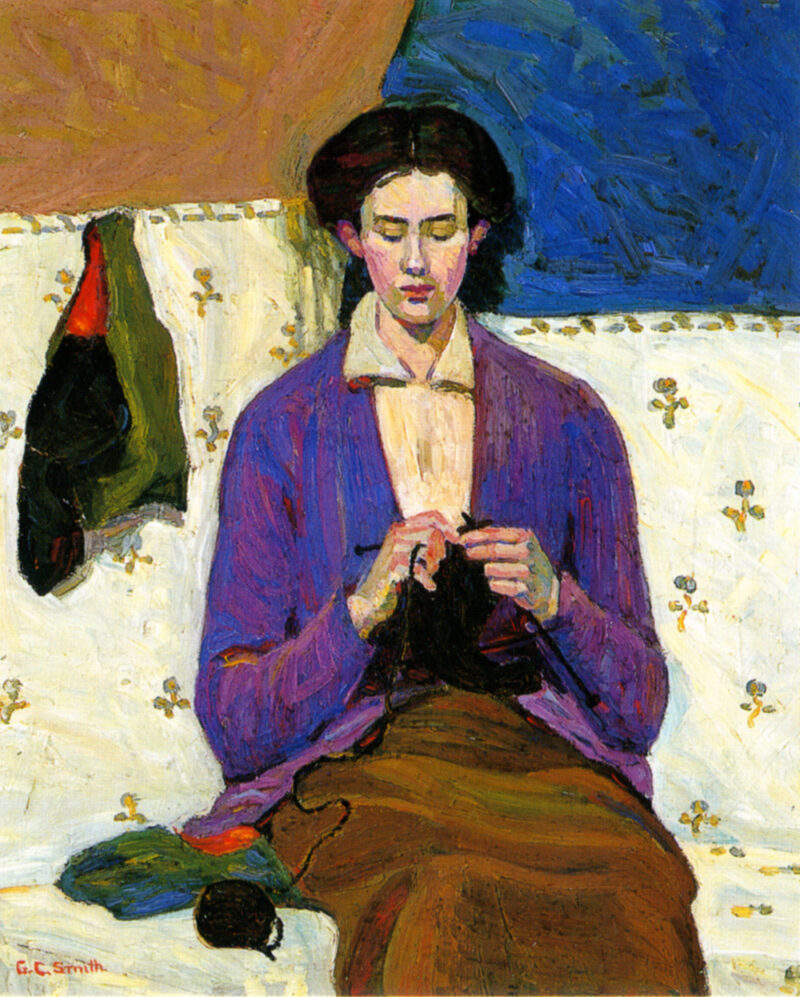 Weekend Reads
As you clean out your closets for the new year, here's how to do it right. (Washington Post – gift article)
Drinkng whiskey from teacups. (Men Yell At Me)
How the cult of consumerism ushered in an era of badly made products. (Vox)
With a new tour, Madonna shows she will never go gently. (New York Times – gift article)
You fat-shamed your beautiful girlfriend. (Autostraddle)
The age of adulting is over. (Vogue)
We hosted a sleepover last weekend with a group of our daughter's friends. It was the same kind of fun I remembered from her age. They put makeup on each other, watched a movie, even tried to do "Light as a Feather Stiff as a Board." While I know she has had fewer sleepovers than I did when I was a kid, I didn't know there was such drama regarding them these days! Sleepovers have gotten very complicated. (Washington Post – gift article)
Making art is good for your health. Here's how to start a habit. (NPR)
Defining nonbinary workwear. (New York Times – gift article)
My father's changing hands. (Cup of Jo)
Your periodic reminder that the Beltaway is the shizz. It's a stretchy low-profile belt that will hold up your pants without discomfort or bulk. No metal, so you don't even have to take it off for TSA. I love it for fake-tuckign sweaters. I will put the belt around my body and fold up the hem of the sweater inside the belt. It's like the concept of how GenZ tuck sweaters into their bras, but this keeps your midsection covered and your bra still functional. My husband wears one, I wear one, even my daughter stole one to cinch thrifted looks without the bulk of a belt.
Exxon made "breathtakingly" accurate c limate predictions in 1970s and '80s. (Mother Jones)
Body positivity has boomed. But thinness never went away. (Los Angeles Times)
Do you struggle to reach the top of your vehicle to reach a cargo box or a rack for bikes, kayaks, or other equipment? You may need this, which I just got and think is GENIUS. Even my 6'4″ husband finds it great for accessing anything on the car roof and it's super secure.
A24's Lamb is a beautiful counter narrative on parenthood and a respite from Trad propaganda. (Ayesha A. Siddiqi)
Casey Johnston turned bulking up into a business. (New York's Making It)
If you're looking for a refined t-shirt that is opaque, I have this under $20 one in two colors and like it a lot. FYI the off-white looks pretty true white to me (I own it and the lavender)
When did we all become pop culture detectives? (New York Times Style – gift subscription)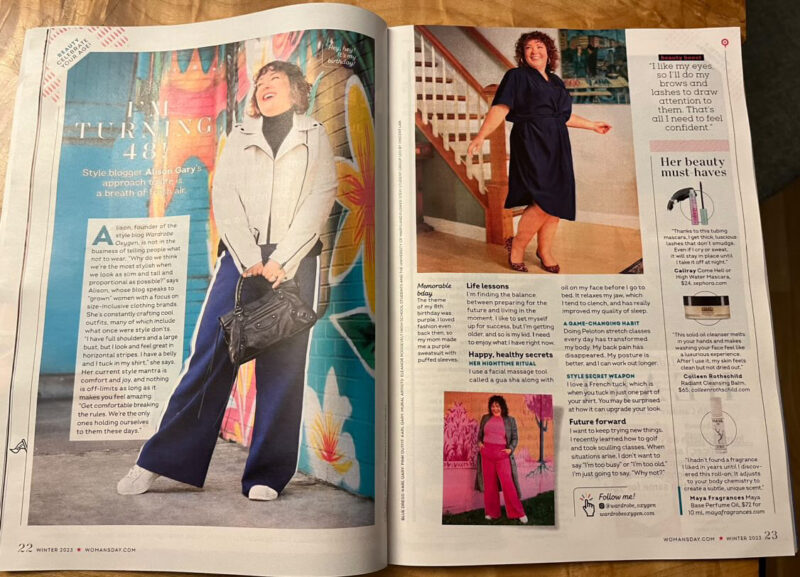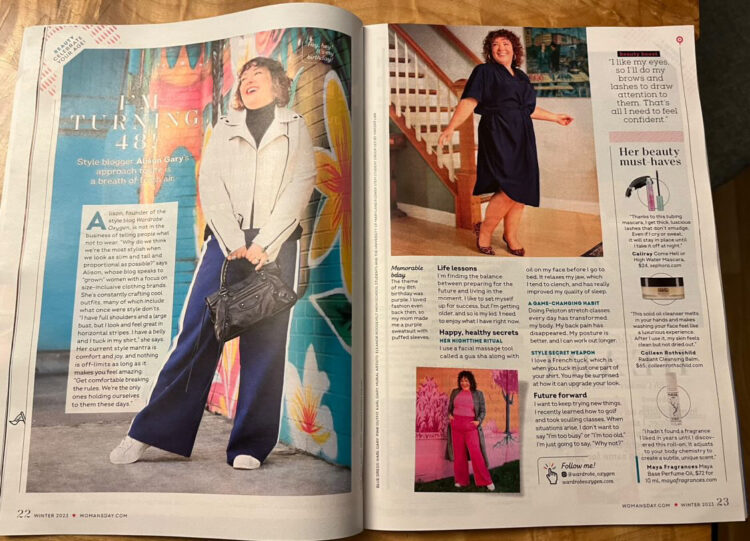 I'm so honored to be in the lastest issue of Woman's Day magazine! Here is a link to the PDF of the two-page feature. Unfortunately I haven't been able to find an actual copy at any book store, grocery store, or any other kind of store in my area but followers on Instagram have sent a few photos of their subscription copies and the magazine said they're going to mail me one next week!
For those who read the piece, I shared a few favorite beauty products; some that were featured, some that were not, and some that I have promo codes for!
See/Hear/Read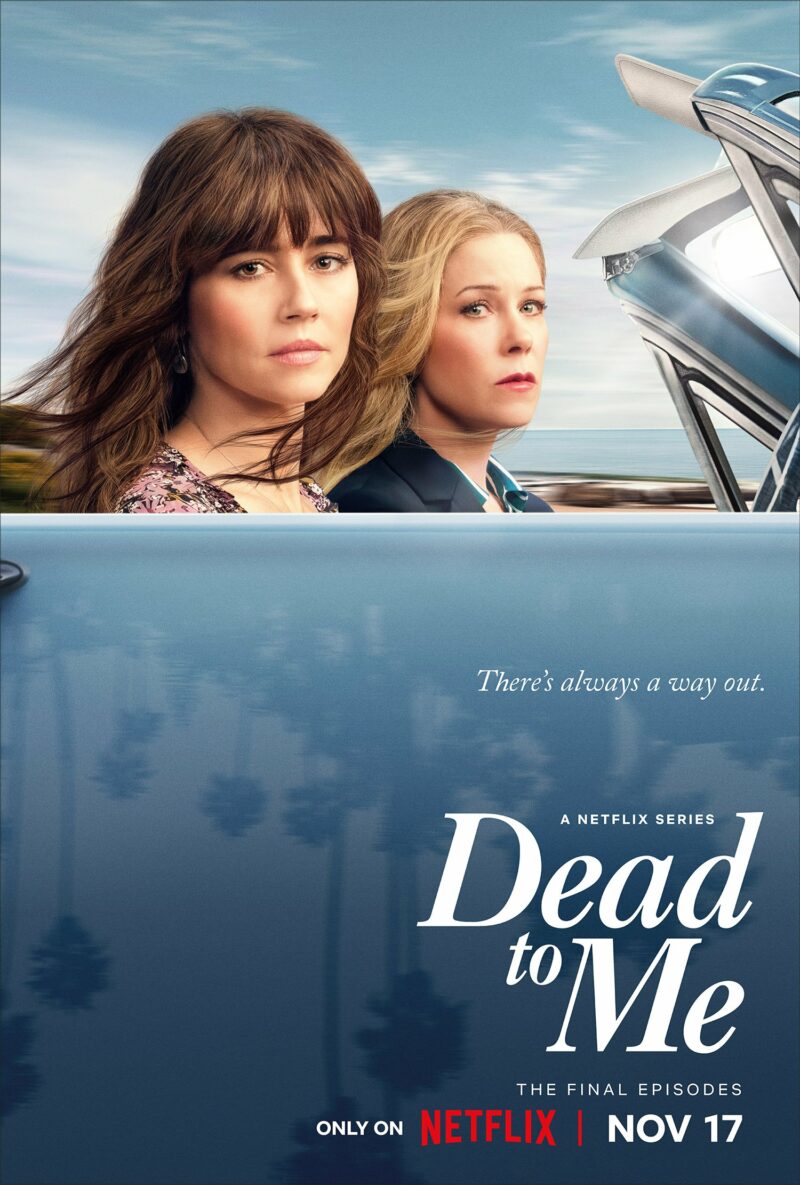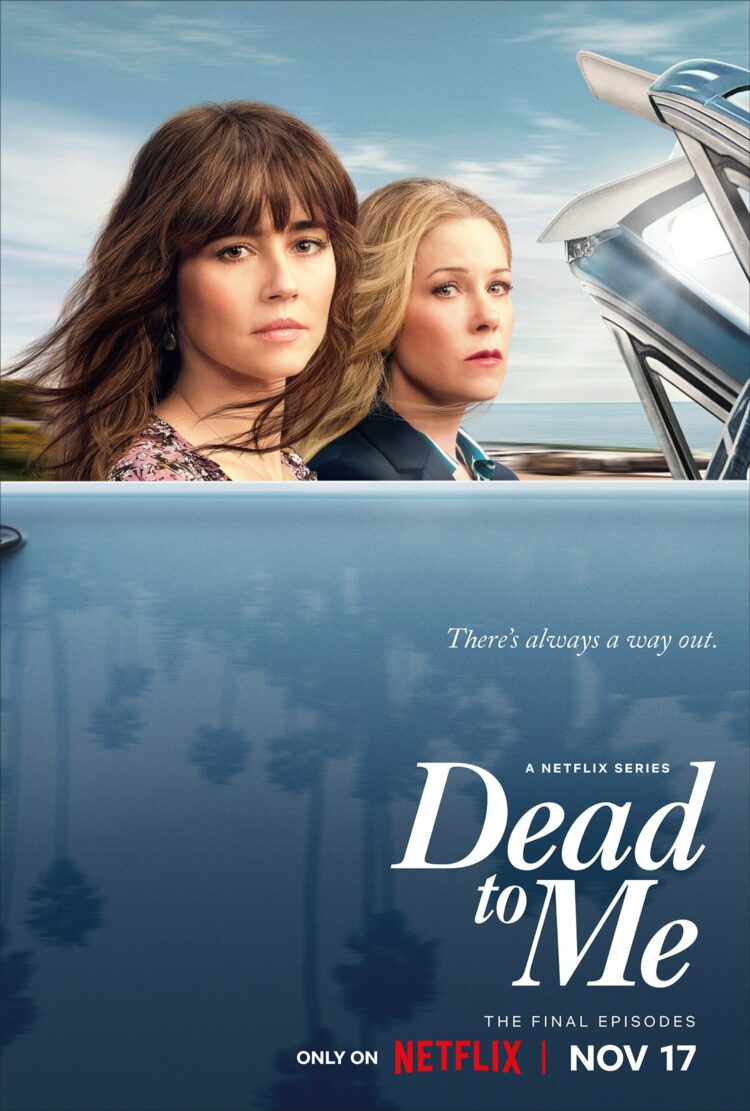 We have been looking for a new show. The White Lotus wrapped up, as did The Circle. Yellowstone has its mid-season break, and while my husband is into Season 2 of Vikings: Valhalla I'm finding the writing and direction of this series to be lacking while having the gruesome violence amped up to 11. So many friends suggested Dead to Me, a series on Netflix we decided to dive in.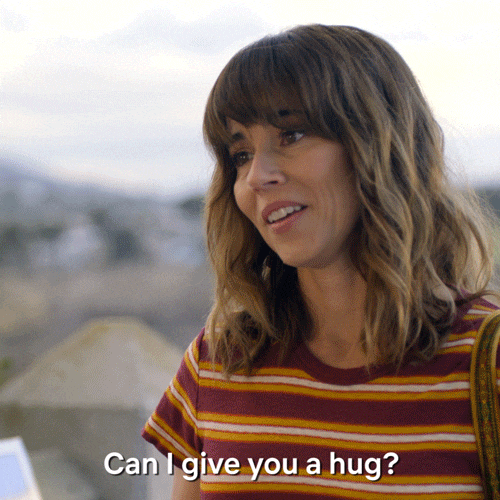 I realize I started Dead to Me before and stopped halfway through the first episode. Netflix asked if I'd like to resume and I said no, let's start from the beginning and I remembered why I stopped. I think it was during Lockdown and the idea of watching a show about a woman close to my age with a kid close to my age who loses her husband and is grieving… that didn't sound too appealing. But I stopped just before the show got good; it was worth it to give it another go.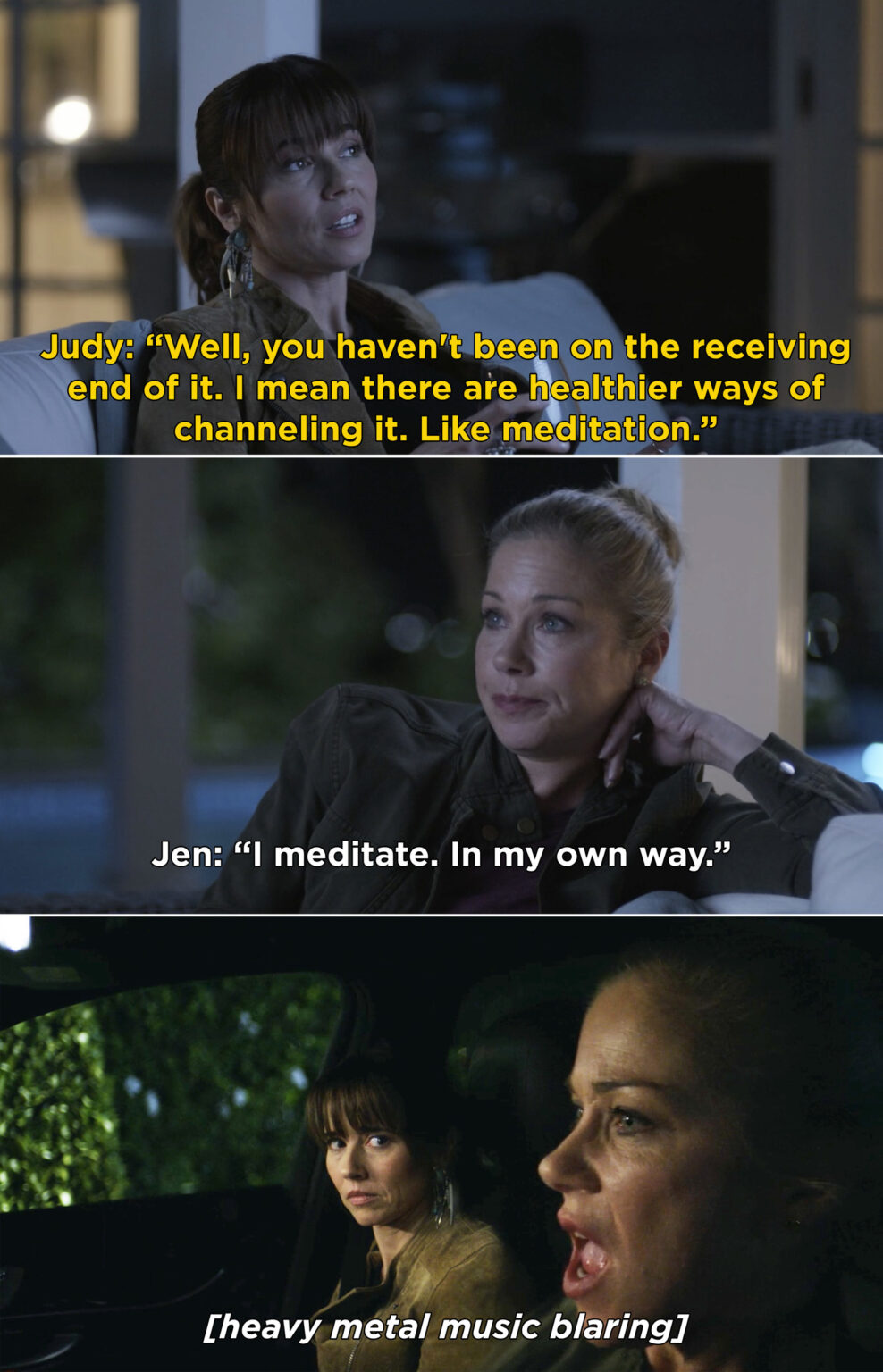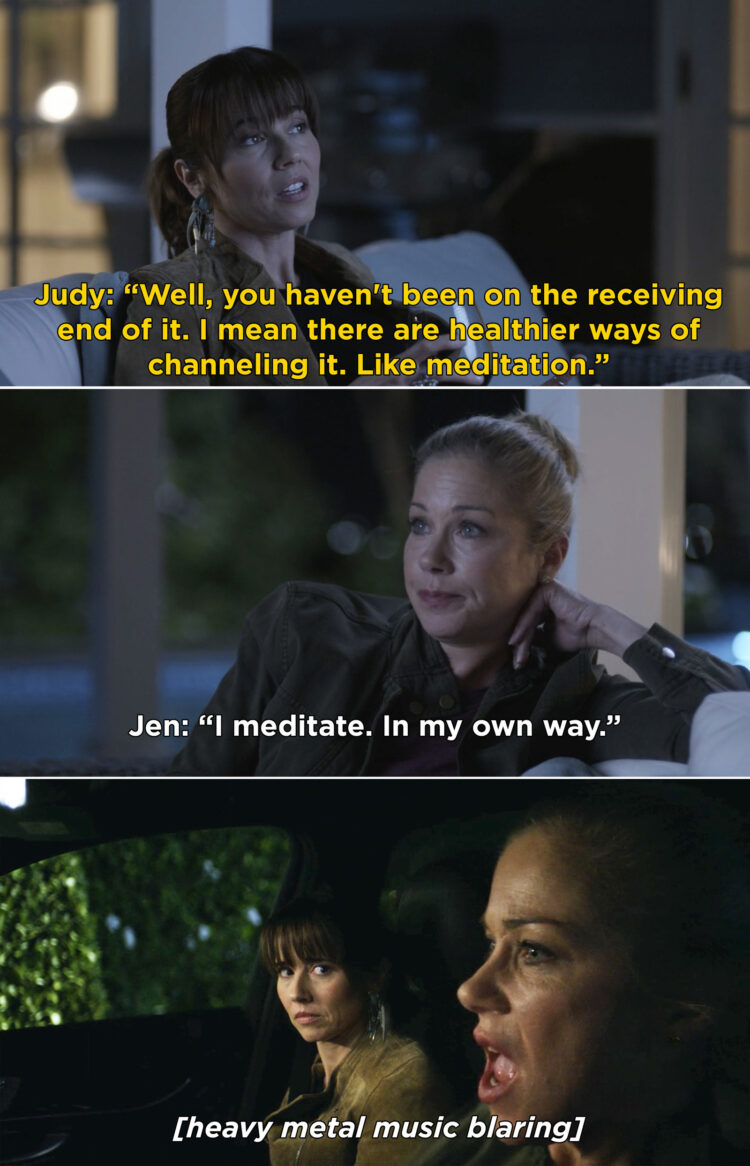 Season 1 of Dead to Me is fantastic. Starring Christina Applegate and Linda Cardellini, this show is full of cliffhangers, humor, and really beautiful friendship between women. While Cardellini's hair and fashion seem a bit too polished and nice for her character's situation, the two women feel very relatable and their friendship can bring a tear to your eye. It's easy to binge Season 1 because of each episode's cliffhanger that can literally leave you with your mouth dropped open.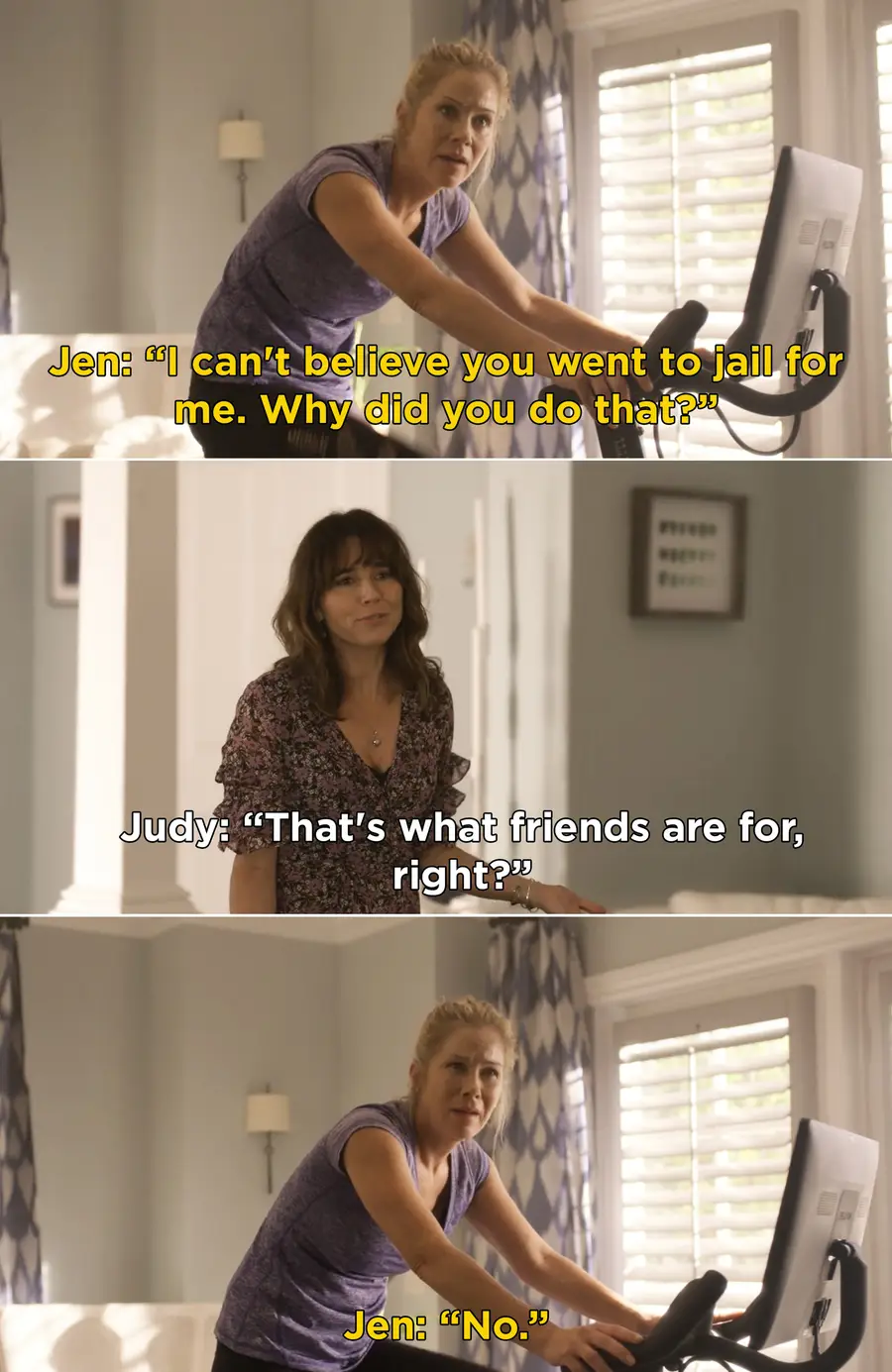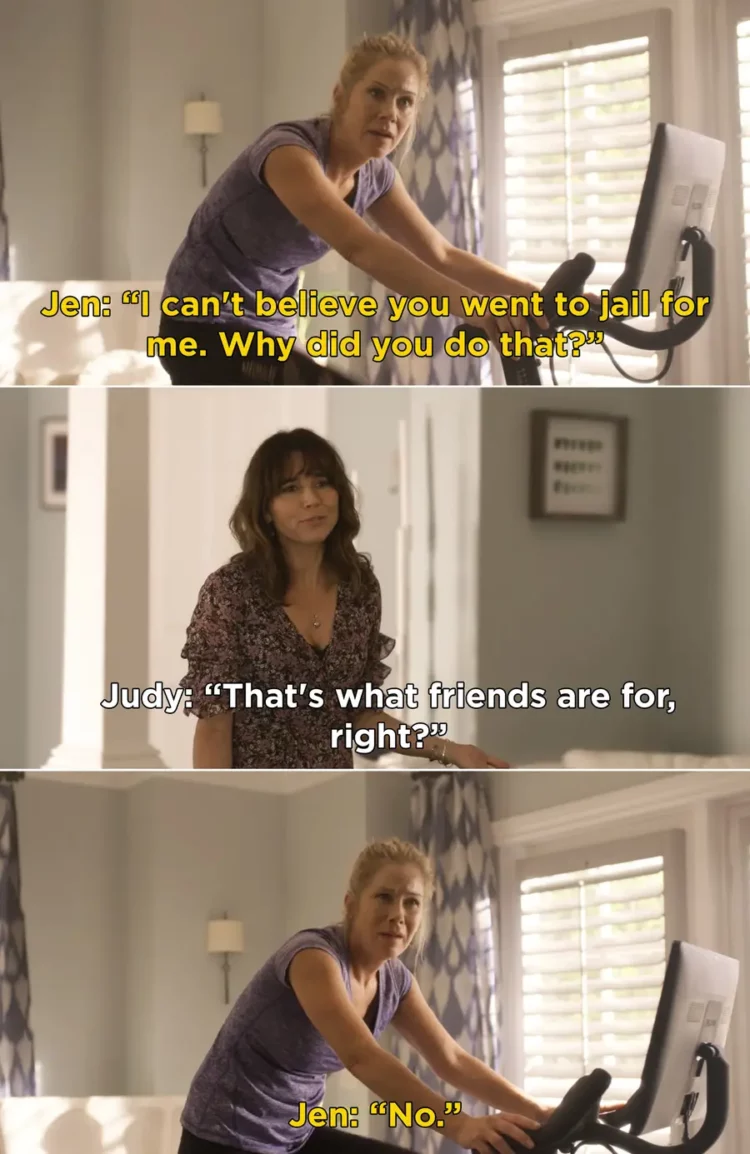 Season 2 started and we wanted some answers. But as soon as an actor who left in Season 1 returned we started feeling a little bit concerned about the direction of the show. We're in Episode 6 of Season 2 and we stopped mid-episode to go to bed because we were kind of annoyed at how angry one character was, how messy another character was, and things don't fit together as perfectly as they did in Season 1.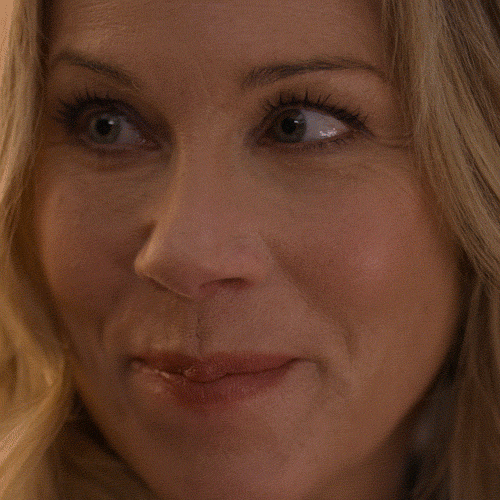 But we'll continue watching Dead to Me. It's nice to see these characters that sort of grew up with me (hello Married with Children and Freaks and Geeks) being cast in starring roles where they are more than just a mother or a wife or a girlfriend or a joke. And it's even nicer to see two grown-ass women portraying an intimate yet platonic relationship.
For Your Entertainment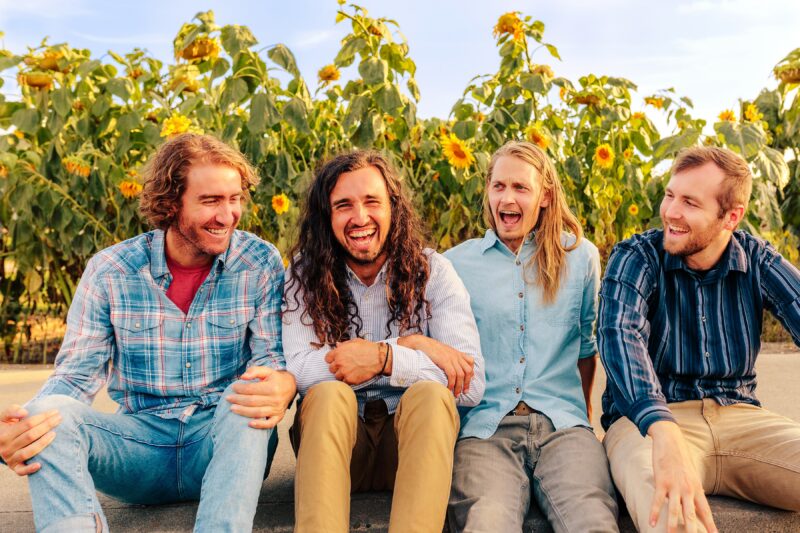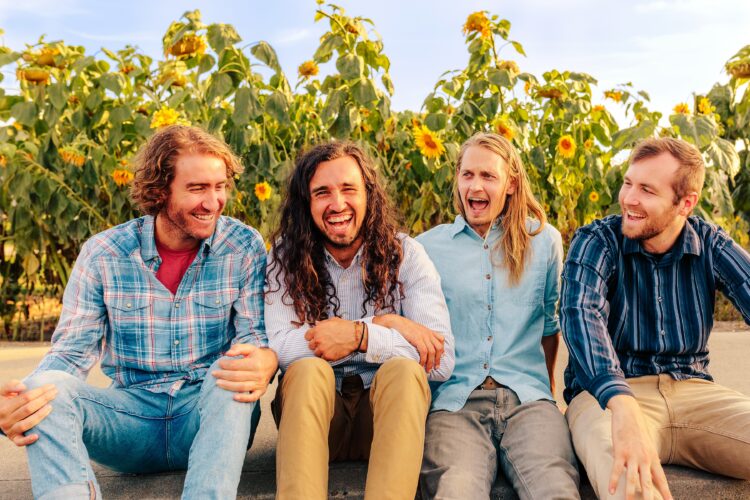 Over my winter break I re-downloaded TikTok. I have no idea what my old password was so I ended up in the account my daughter had a couple of years ago and also forgot the login. After the algorithm realized I am not into Harry Potter or Hunter x Hunter, it realized I am into new-to-me music and I received a couple of videos about the group Próxima Parada. I listened to some music on Spotify and recognized one of their songs, and went to find a video from the band to share this week.
And this video is amazing. If you watch it on mute you think you're listening to some hardcore band. If you listen without watching you'll think it's some guy in plaid flannel sitting on a front porch with an acoustic guitar. I love it when artists aren't too serious with their videos. Know that no goats were harmed in the making of it. And if you dig the sound, check out more of Próxima Parada on Spotify, Apple Music, or wherever you listen to new tunes.