This article may contain affiliate links; if you click on a shopping link and make a purchase I may receive a commission. As an Amazon Associate, I earn from qualifying purchases. 
Friday night we stayed in, made dinner and watched movies. Somehow our Playstation (which doubles as our DVD/Bluray machine) was left on all day and was overheating so we opened the glass door of the entertainment center to let it cool off. I forgot about it, came down the stairs, entered the living room and ran straight into it, shattering the door and tearing up my legs. My husband spent a good hour and a half vacuuming and sweeping up teensy shards of glass, and it took me an hour to pick all of it out of my shin. Luckily Ruckus was on the couch near the back door and didn't move, so we were able to throw a towel down, get him outside during the cleaning up.
Saturday we went to yoga as usual, and then went to visit my husband's Godson (and their awesome parents). We had lunch – made our own pizzas and cooked them on the grill outside.
Saturday night we stayed in again; we were both pretty tired and my husband had to get up early the next day to train for his 100K walk coming up at the end of April.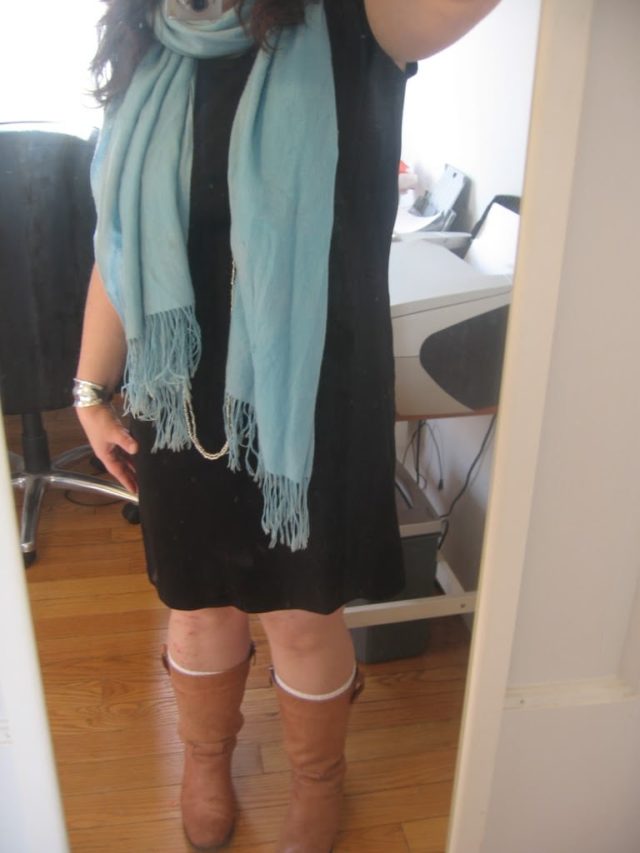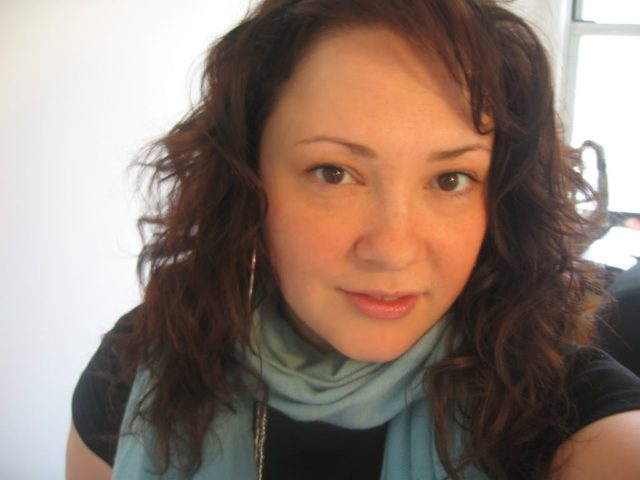 Sunday we went for breakfast because my hubby woke with a pretty bad sty/eye infection and didn't think trekking against the wind would be the best for it. I showered and let my hair air dry, put on a bit of Revlon ColorStay under eye concealer, Imju Fiberwig mascara and Victoria's Secret Beauty Rush lip gloss in Strawberry Fizz.
Black tee shirt dress from Jones New York Sport, silver necklaces from H&M, aqua pashmina from Nordstrom, silver hoops and cuff, white athletic socks from Target, tan "Bern" boots from Duo.
We came back, I did a few chores and then dressed for one of my good friend's bridal shower.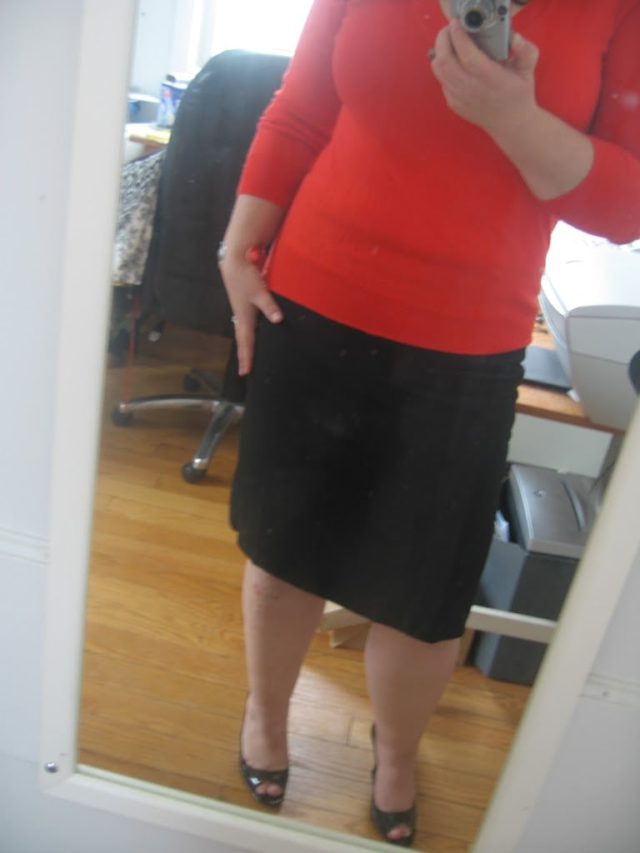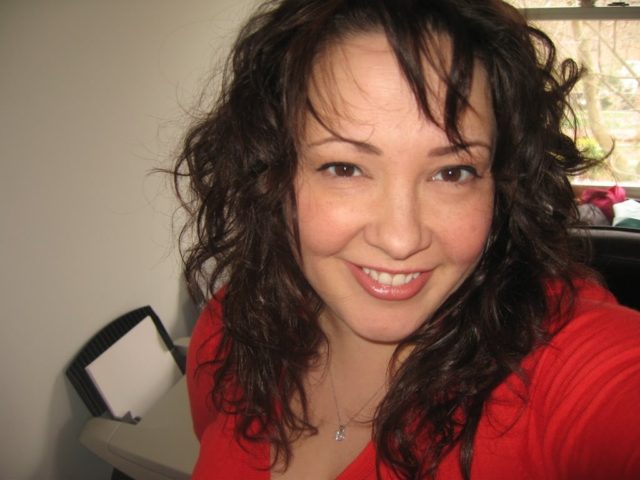 I hit a few scraggly pieces with a curling iron but otherwise left the hair alone.
As for makeup, I went over what I had with philosophy The Supernatural in Beige, Nars blush in Orgasm, some more Imju Fiberwig, a bit of taupe shadow from The Body Shop, very thin line of Maybelline UltraLiner in black on the top lash line and on lips is Nars lipcolor in Dolce Vita with Victoria's Secret Lip Gloss in French Kiss over it.
Outfit is Flame merino v-neck from J. Crew, black pencil skirt from Old Navy, black patent peeptoe heels from BCBGirls, solitaire necklace and studs from Diamond Nexus Labs and silver cuff.
The shower was really nice – it had a Carribbean theme since that is where the couple is going for their honeymoon. Homemade macaroons, hibiscus margaritas, jerk chicken, mango salsa and the whole place decorated in bright tropical colors. Saw some people I hadn't seen in years – one sorority sister I haven't seen since 1997! It was a good time.