This article may contain affiliate links; if you click on a shopping link and make a purchase I may receive a commission. As an Amazon Associate, I earn from qualifying purchases.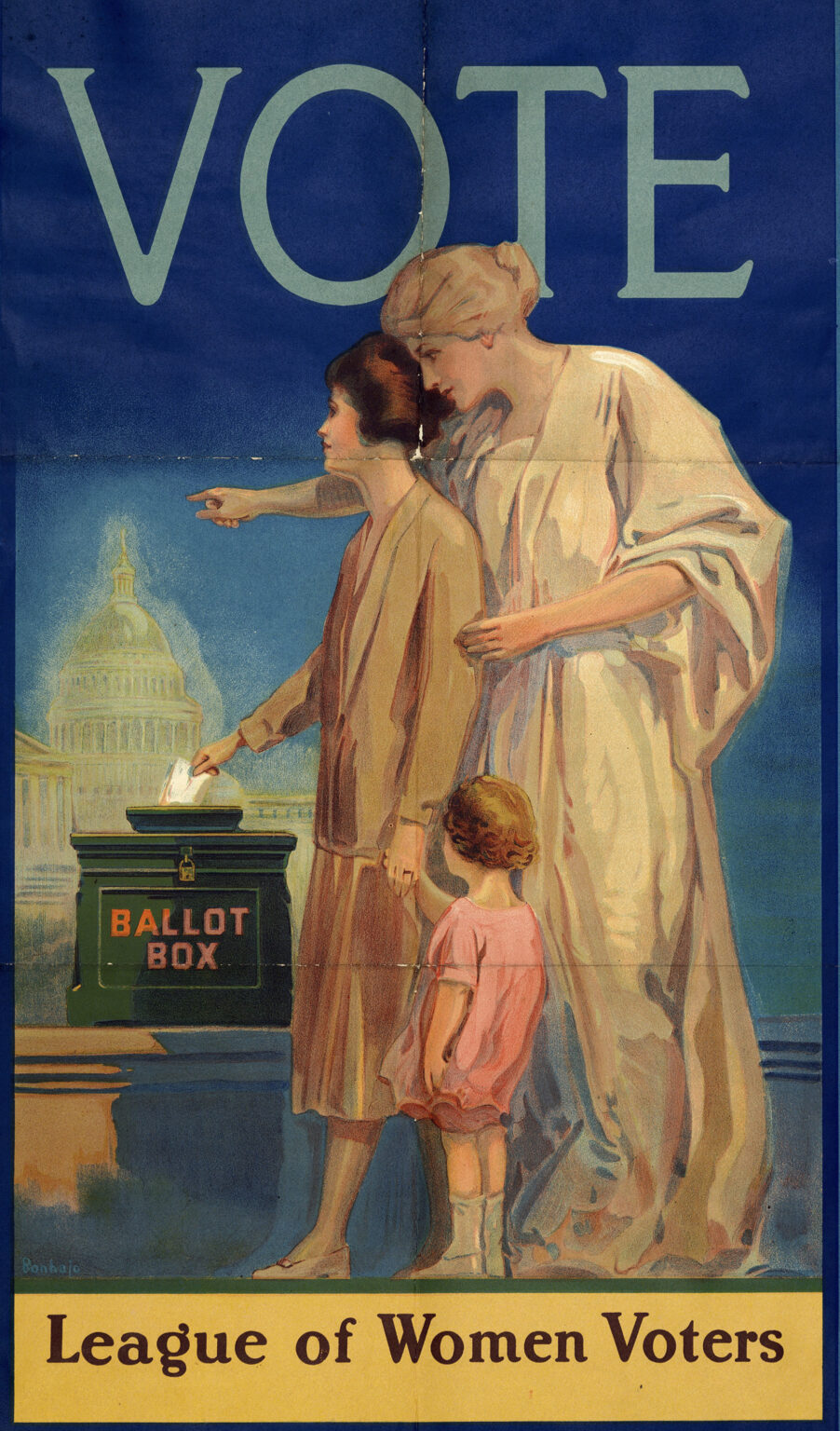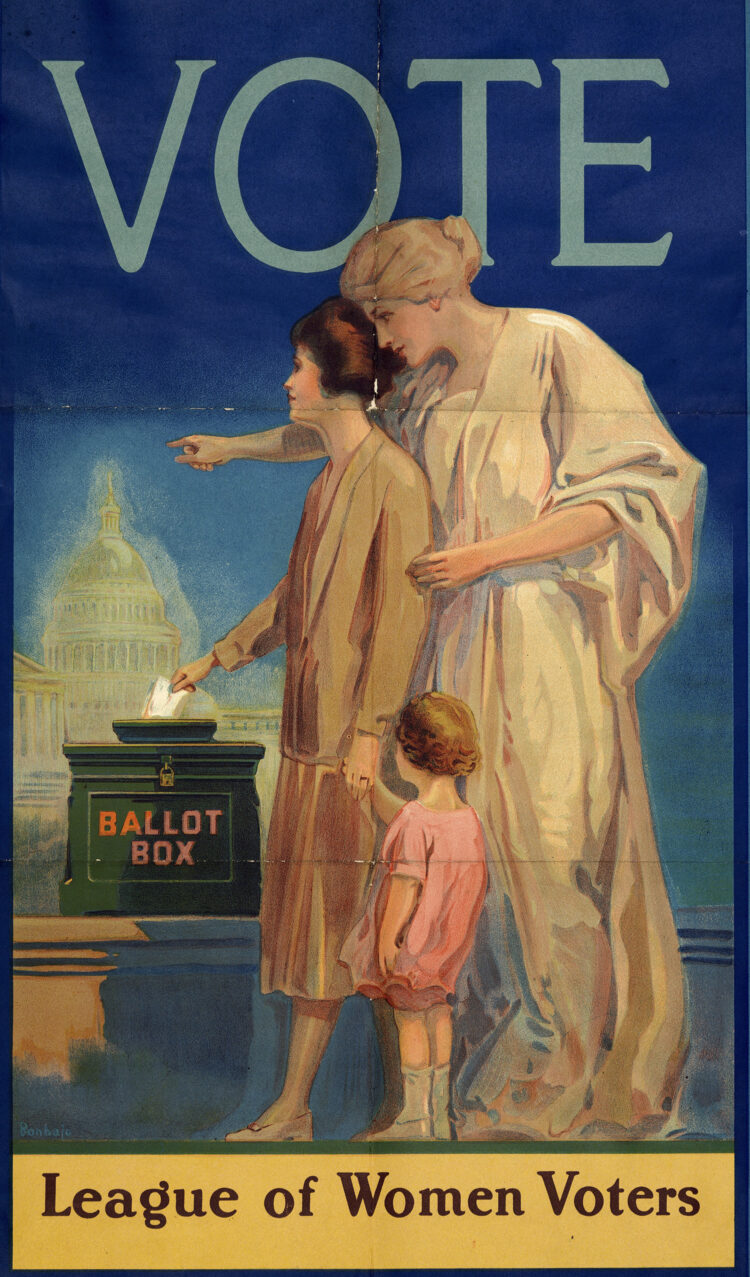 I know many folks in the U.S. who treat voting the way some do church. They only go to Easter and Christmas services, and they only vote when it's to determine the next president. But this election happening this coming Tuesday is a big one, bigger than a lot of recent elections.
These midterm elections determine who will make the best decisions for your state, county, or district. They will be the voice for your state on national issues, voting on your behalf to decide what rights we have. These decisions go beyond what is best for you, but what is truly best for the population around you. Because a population that is heard, respected, and cared for makes for a happier and safer community.
Please vote. Early voting is over, so it's Tuesday so plan accordingly. I know in my district of Prince George's County the ballot was four pages, double-sided so it took some time to read carefully and fill in the right circles for my vote. Wear comfortable shoes and layers, carpool with neighbors or friends, bring a snack and a bottle of water. Your vote is more powerful than ever and more needed than ever.
I voted earlier this week; Tuesday I'll be at a voting location in my district as a provisional election judge! Any suggestions on what book I should read between helping provisional voters?
Weekend Reads
This weekend only! Universal Standard is offering $100 off any full-price outerwear style (excluding vests and the Kanda Puffer) with promo code BLIZZARD. Shop the collection at this link; you can see me in the Rainier Short Puffer in this video on Instagram (my sister is wearing the Kanda). You can see my Leeron moto jacket review at this link and me wearing the Derjon trench at this link. I also show myself in the Chore jacket in this video on Instagram. I find Universal Standard outerwear well made, warm while being lightweight, and full of ingenious details that make me reach for them again and again. Shop the full outerwear collection at this link.
A forthcoming auction of Joan Didion's things is one of the warmest portraits ever painted of her. (Bazaar)
The Libby app put a refuge in my pocket when I needed it most. (The Verge)
For many of us, confirmation of Migos rapper Takeoff's death came via a TMZ post that included photos of his body—and this is not the first time the site has profited from Black people's pain. (Friday Things)
How Louisiana doctors are quietly helping pregnant patients (and themselves) avoid jail time. (Jezebel)
How Julie Powell and her 'Julie/Julia' blog changed food writing. (Washington Post – gift article)
In a political system that begets and rewards violence, Paul Pelosi's fractured skull is not the first. It will not be the last. (The Sword and the Sandwich)
Folgers, a throwback coffee brand in a time of nitro lattes, wants to be cool. (NPR)
I am a fan of Dirty Labs laundry detergent – sustainable, biobased, and effective. Unscented and scents that are elegant and not overpowering. I am so excited to see Dirty Labs now have a delicates wash!
Kenya Moore thought her world would change at 50. It's only gotten better. (Glamour)
Old birds and empty nests. (Oldster)
Compass Coffee, a chain here in DC has a new coffee called Bitcoin Blend. It was created in partnership with the Embassy of El Salvador. In response, several recent articles about the country, its government, and its adoption of bitcoin were shared. This one is from a reputable site and does not have a paywall: El Salvador's bitcoin experiment: $60 million lost, $375 million spent, little to show so far. (CNBC)
What does the end of Yeezy mean for the sneakerverse? (New York Times – gift article)
And while on the subject… Ye can't sell 'White Lives Matter' shirts — 2 Black radio hosts own the trademark. (NPR)
I've shared about this before and because of it signed up to be a court watcher, but it continues. Fiona Apple is holding the US courts to account. (Dazed)
She bought the house her mother cleaned for 43 years. (New York Times – gift article)
Joanna Strober couldn't sleep. One doctor said she was depressed. (She was not depressed.) None suggested it could be menopause. So she built a new company, Midi Health, to address this. (Ladyparts)
My friend Tammy (who is co-host of a fantastic foodie podcast) shared this article and I found it fascinating even though I don't drink bourbon. It's good to understand how different markets work, especially when it means this kind of money for a company that is less than five years old. Kentucky bourbon distillery, 14th largest in world, selling for $600 million. (Lexington Herald-Leader)
The era of the Sleepytime Girlfriend is upon us. (Buzzfeed News)
A 12-year-old sells his artwork for charity. So far, he's raised $15,000. (Washington Post – gift article)
When I first got my Peloton, I saw this spin tray and found it ridiculous. Who would be on their laptop when they could be connecting with Robin, Denis, Christine, or Sam? But almost three years later I get it. I like to do long Just Rides where I stick to a Zone 2 heartrate (different from Power Zones). I will listen to a podcast or audiobook but thought… maybe I could blog while on the bike! So I got a Spin Tray.
I purchased from the same company that made the after-market device to swivel my screen (I have a Bike, not Bike+ and wanted to do bike bootcamps). I have had the swivel attachment for over a year and it has been fantastic and easy to install so I trusted TFD. The spin tray arrived quickly, well packaged. It's essentially a piece of acrylic cut just so, with a rubber bumper to keep your laptop from sliding off (here is the link for the Bike+-specific spin tray). Slip the tray over your handlebars and it creates a slightly angled platform for a laptop or other items.
It works as advertised… but as someone who is short with short limbs it's not the right setup for typing. Great for watching YouTube or TV, but it places me at an angle where I have to lean on the spin tray to not fall over. If it was higher and closer to my body I could sit upright or at a slight angle and engage my core. But at 5'3″ it's only going to work if I want to watch Real Housewives of Potomac in Zone 2. I wonder if this 3D one would be better since it sits higher? I don't know if it would sit close enough or I'd have to fold in half to reach my hands to the keyboard. Have any of you used a tray on your Peloton and had success?
Finally, Instagram is testing a hot new feature to support building an online community on the platform. It's called Group Profiles and I'd love your thoughts about it! (Later)
See/Hear/Read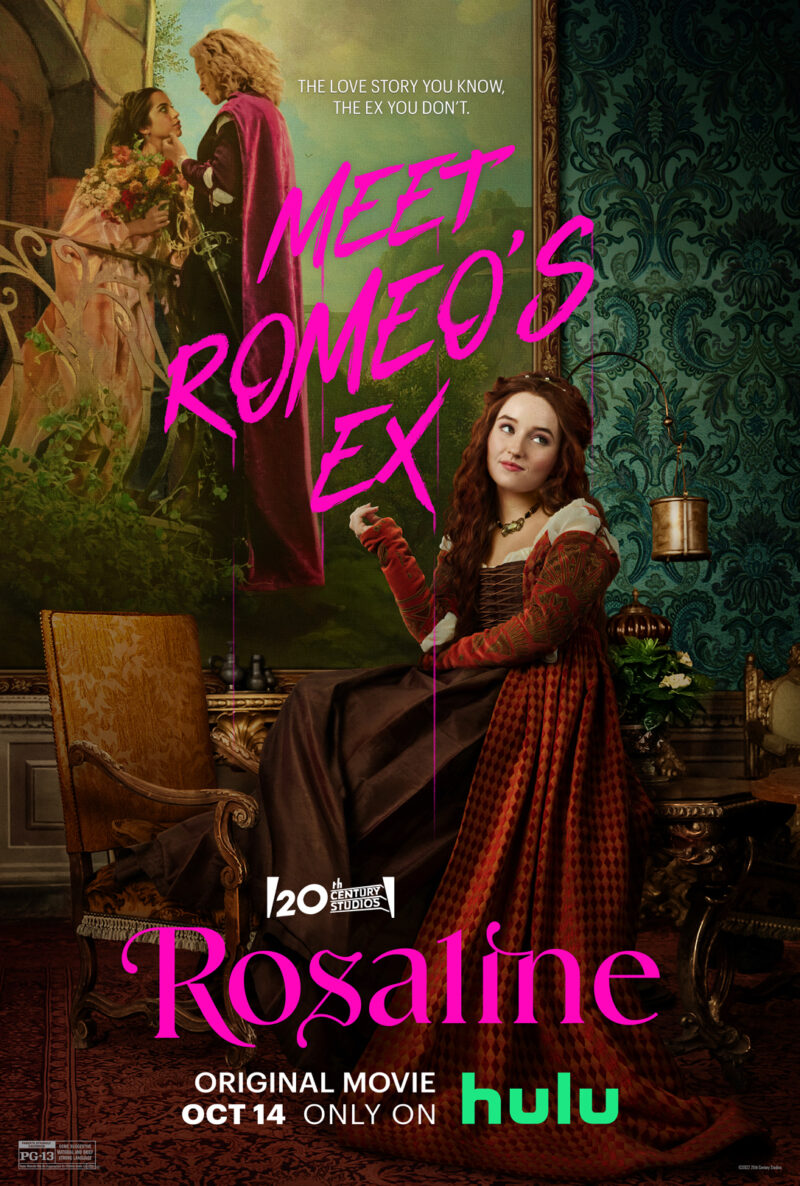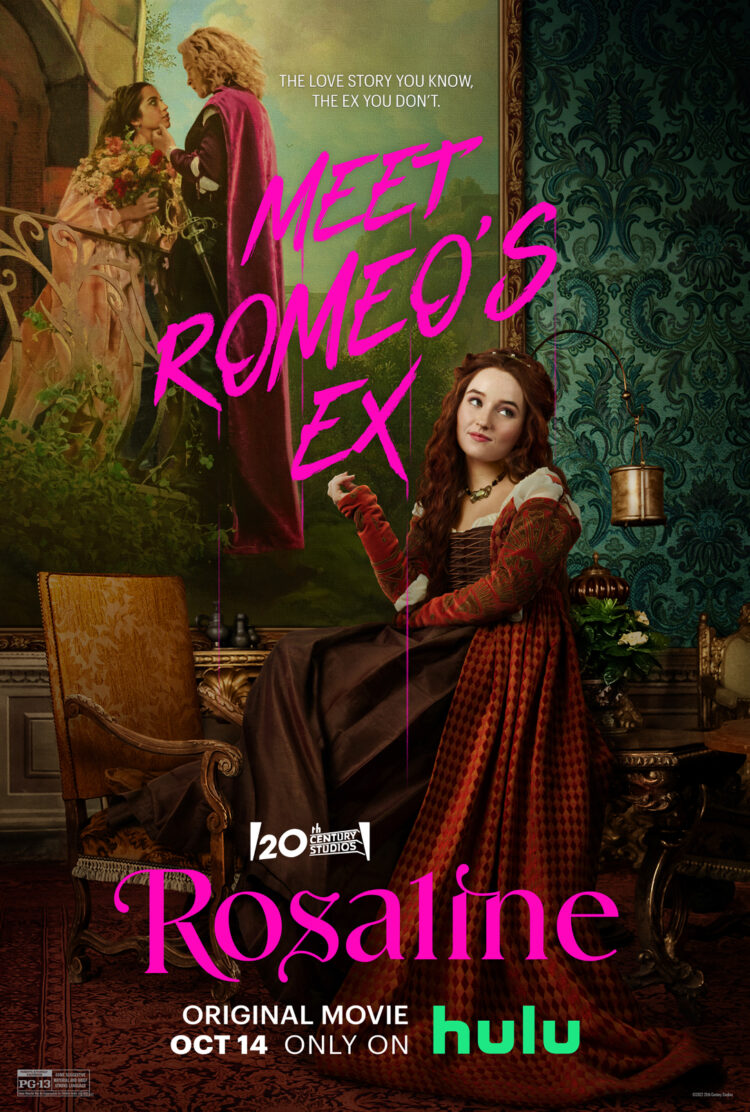 Looking for a lighthearted film my daughter and I would both enjoy, my sister suggested Rosaline, a film on Hulu that tells the tale of Romeo's girlfriend before Juliet. This is a romantic comedy totally in the same vein as late '90s films like 10 Things I Hate About You.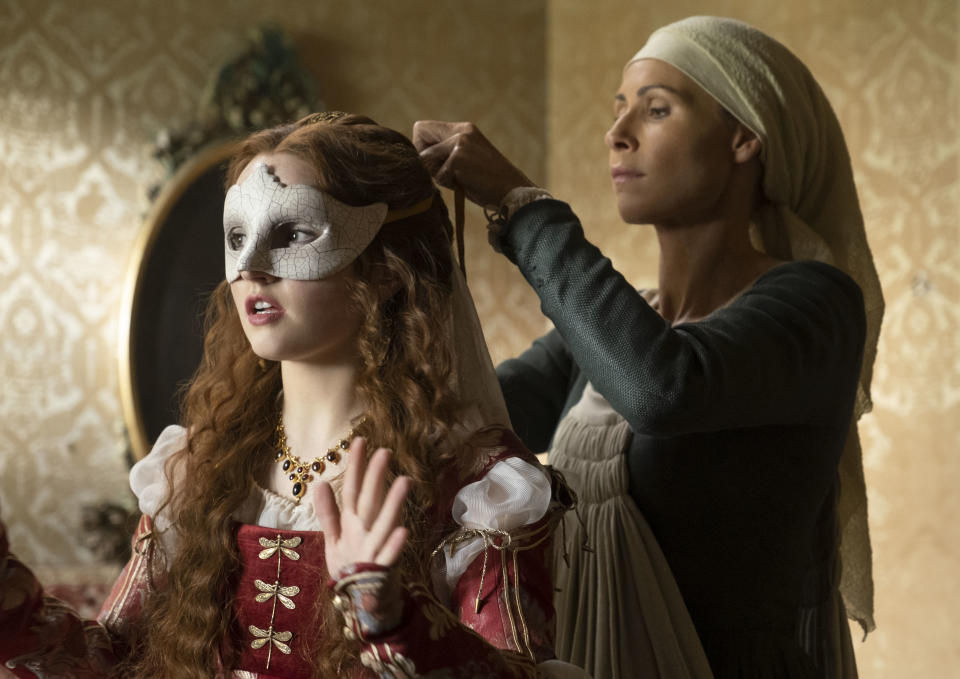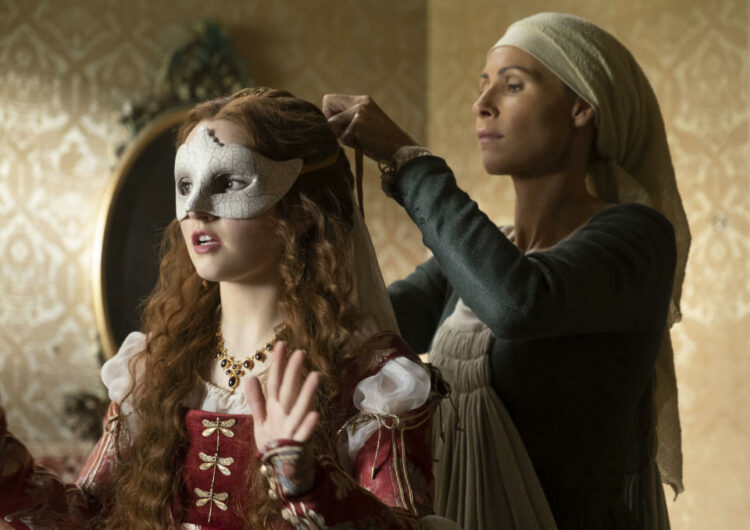 Rosaline (played by Kaitlyn Dever) thinks she's in love with Romeo but their families are feuding. I forgot to mention, Juliet is her cousin, she is too a Capulet. Well, she hopes to have a rendevous with Romeo at a masked ball but she ends up being held up and not attending. At the ball, Romeo meets Juliet and we know what happens after that.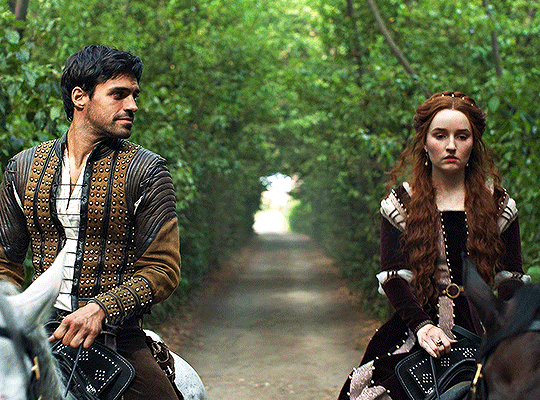 Rosaline schemes to get back Romeo, while at the same time realizing Juliet is a pretty great friend, Romeo is a pretty great jerk, and as all rom-coms do, there is another love interest she is positive she despises until she falls head over heels.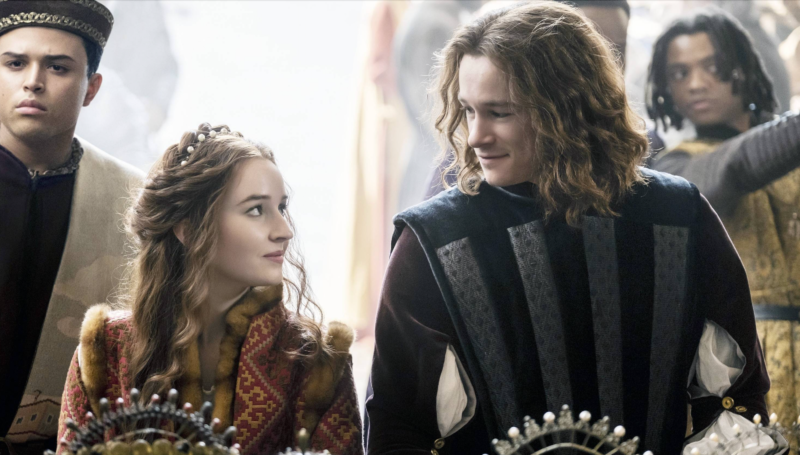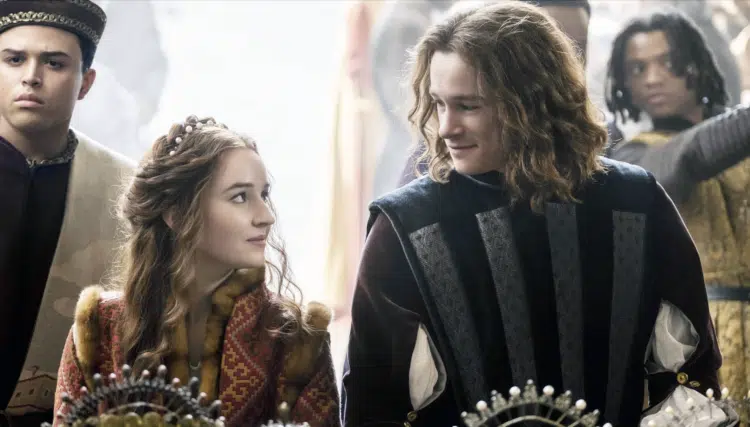 Rosaline will not feel fresh or new. In fact, as you watch you may be thinking, "That role totally would have been played by Heath Ledger 20 years ago; that role totally would be played by Anna Kendrick a decade ago." But you won't mind, because just like She's All That, Never Been Kissed, and 10 Things I Hate About You, it's fun and frivolous and a fun escape for an hour and a half.
For Your Entertainment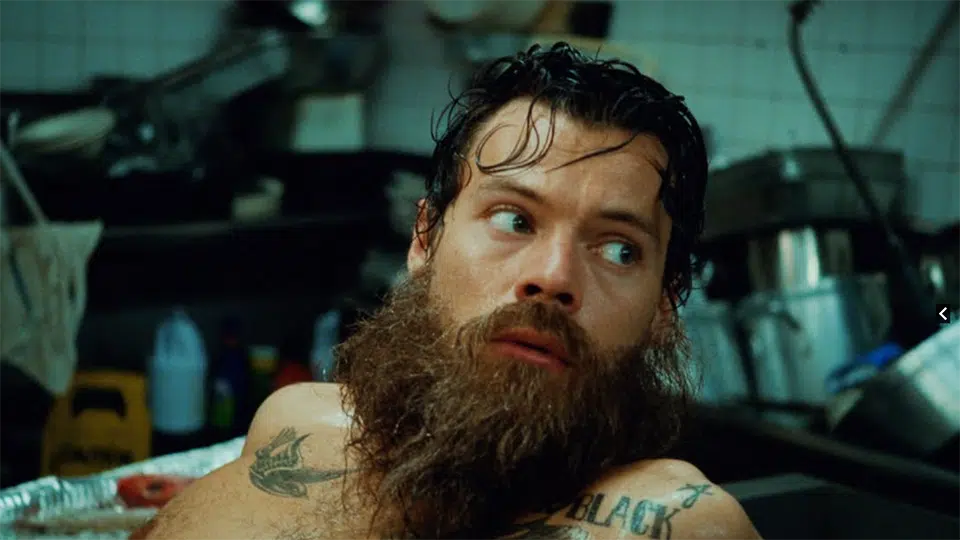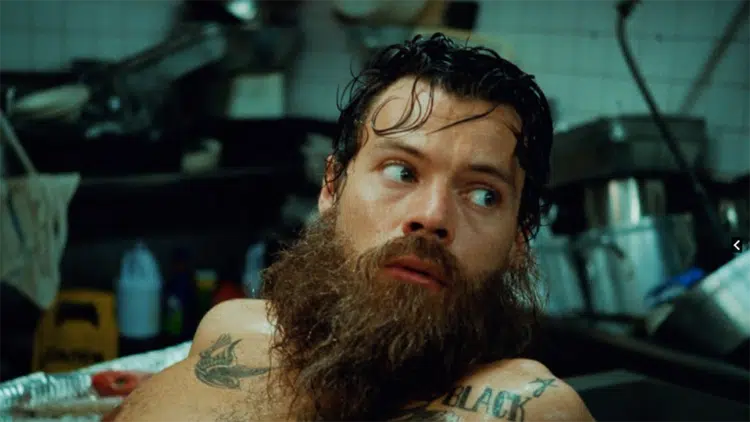 I have two videos but I am only embedding one here. The first one, I will just link to, is Harry Styles' video for his sing, "Music for a Sushi Restaurant." The song that is playing in every clothing store, coffee shop, and Instagram Reel now has a video for it… and it's telling a serious message about fame and money. But it also shows a lot of shots of fish and sea creatures being chopped and boiled that even omnivores may find a bit… graphic.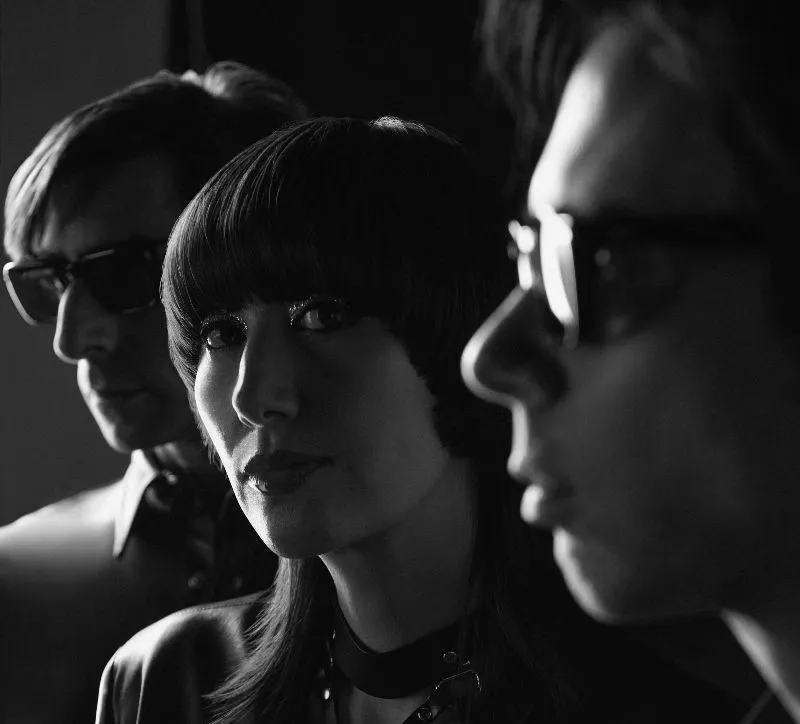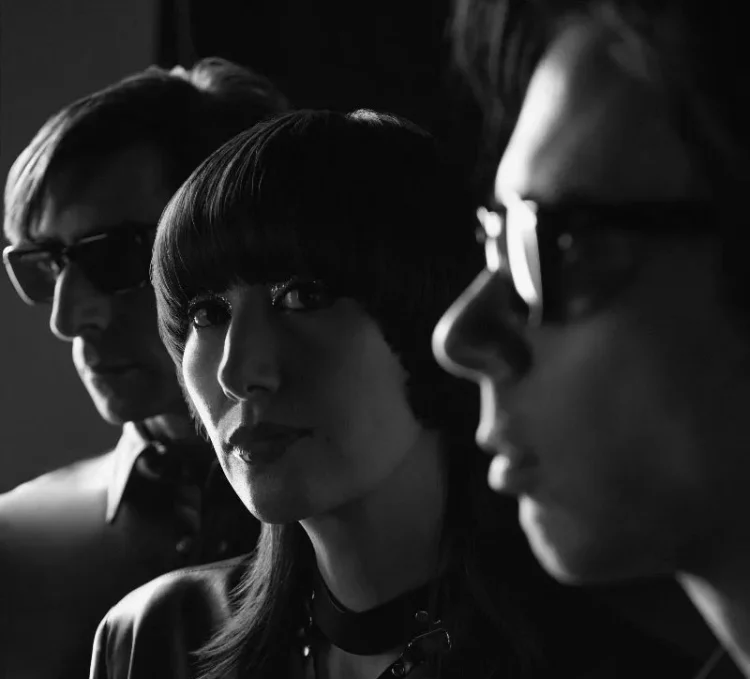 The second one is from the Yeah Yeah Yeah's for their song,"Wolf" and fans of the Apply TV show Severence will recognize Britt Lower who stars as a bored housewife who follows a bluebird to freedom/feral-dom. 43-year-old Karen O is as badass as ever, and now I want a pair of sheer blue gloves.