This article may contain affiliate links; if you click on a shopping link and make a purchase I may receive a commission. As an Amazon Associate, I earn from qualifying purchases. 
Monday was our 19th wedding anniversary. The day prior we went to dinner in Old Town Alexandria and enjoyed the beautiful weather and some time just sitting at the waterfront. The actual day of our anniversary, I took off work so we could have a nice day together. We got sushi takeout for dinner.
Tuesday, I consumed leftover sushi while finishing Wednesday's blog post and that sushi did a number on me. But my daughter and I had tickets to Hadestown at the National Theatre in DC so I popped some Imodium AD, washed it down with raspberry leaf tea, and we headed out. Stomach was calm enough to enjoy the show! But after the show, my daughter remembered a school assignment she didn't finish so we stayed up together until it was complete. I went to bed around 1:30.
Wednesday I had three work video calls, a hair appointment, and after school my daughter and I went to the nail salon so she could get her nails done for her school dance. Thursday I finished Friday's post and went on a tangent about a TV show (below) then got into mom mode to get my daughter ready for her sneaker ball (you can see a photo of her looking adorable as all get out on Instagram). I picked her up, we got Slurpees after and drove around talking about the dance and her scanning social media for shares from friends and I didn't go to bed until 1.
Friday I slept in. My daughter didn't have to go to school because her graduation was that evening. I woke at 6am to let the dog out but went back and didn't wake again until almost 11am when I realized Friday's blog post didn't publish. So it will be Monday. I spent the rest of the day finishing this post and catching up on emails before I have to get ready for her graduation.
This has been a week of a lot of joyful and fun things, a lot of family, a lot of love. I chose this job because of the flexibility, and since this is a one-person job, that means there will be the occasional inconsistencies in schedule and content. I do not have a manager, an assistant, a virtual team. I have a service manage my Pinterest, and a service that does a bit of SEO on already published content, but otherwise it's me myself and I. And I am so grateful for my family and all the goodness this week!
Weekend Reads #250
I didn't spend as much time online this week, so fewer Weekend Reads than usual:
A new prison policy blocks incarcerated journalists and artists from publishing their work. (New York Focus)
How to cope with grief: tips to find hope and healing. (Style at a Certain Age)
How the far right tore apart one of the best tools to fight voter fraud. (NPR)
In 1963, Black Danville, VA residents took to the streets for months to peacefully protest segregation. They were arrested and confronted by the police, often violently. Until recently, many of their stories were passed over by institutional historians. Sixty years later, here's how the movement shaped Danville. (Cardinal News)
Counterfeits aren't just on Amazon. (The Messenger News)
How two Sex and the City obsessives bring the series' unsung moments to life. (Vogue)
The science behind teen girls' mental health crisis. (Axios)
I'm living my greatest fear and honestly it's fine. (Gloria)
New research suggests that a subset of patients with psychiatric conditions such as schizophrenia may actually have autoimmune disease that attacks the brain. (Washington Post – gift article)
I totally got had on Twitter when I saw a roundtable of several folks in the film industry, including Justin Theroux, discussing a film called MLK's Dresser. It was a lazy weekend and I went down a rabbit hole and found absolutely nothing. This week I walked into the living room as Karl and Emerson were watching a doc about Little Richard and it mentioned Martin Luther King Jr. and it reminded me about that film. Yeah, it never existed. (GQ)
Bad waitress. (Dirt)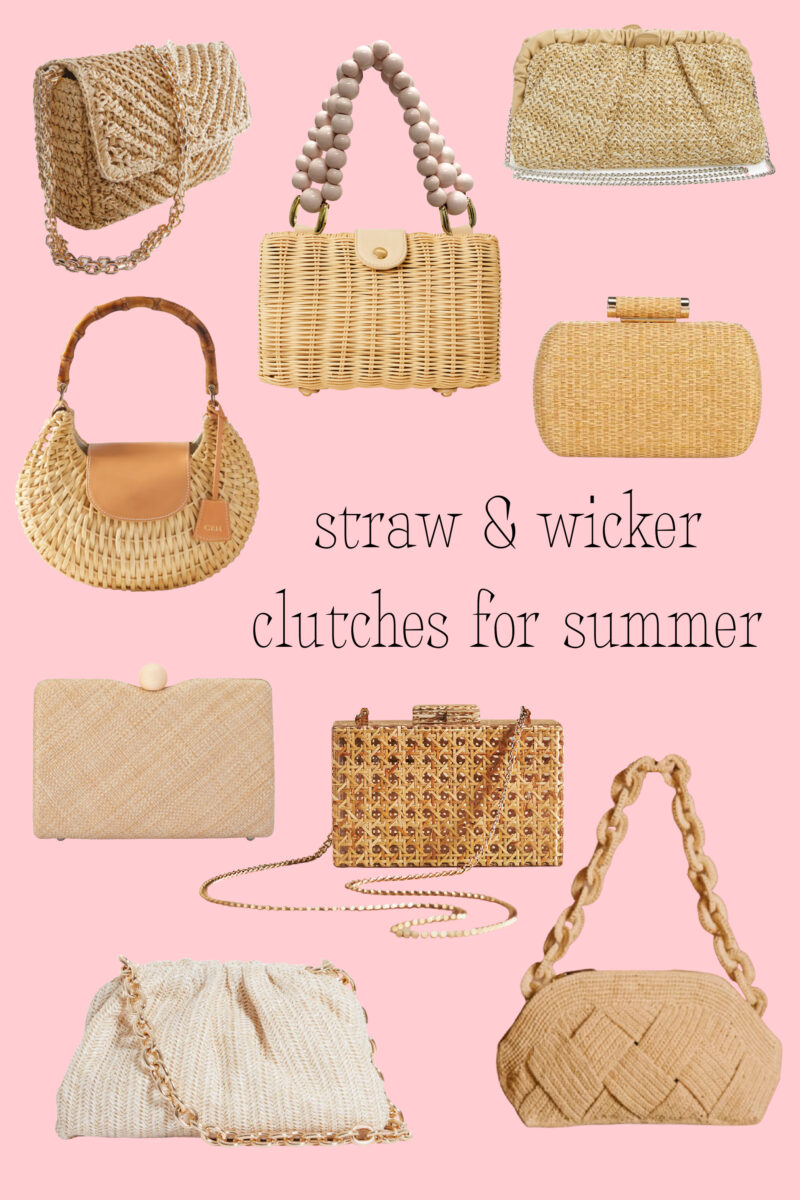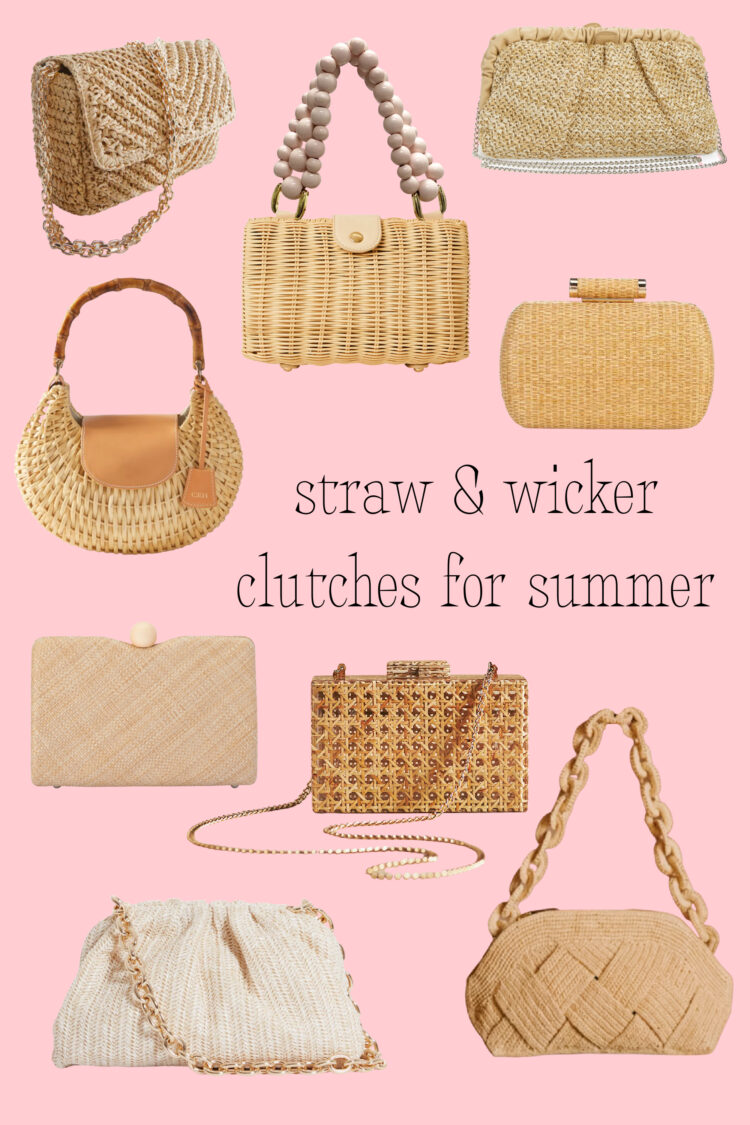 chevron weave in top left | wicker with bead strap | top right clutch | structured clutch below it | wicker basket-style bag | pale structured bag with bead closure | wicker box clutch with gold chain | ivory bag with gold chain | woven bag with woven chain strap
Summer is here, and each summer I find the bags I wear the most are my wicker crossbody from Talbots that I got a couple of years ago, and my raffia clutch I bought from a beachside boutique a decade ago. The natural color is a perfect neutral for the season, you don't have to worry about matching your belt or your shoes, and this season most clutches come with an optional strap so you can have your hands free to hug loved ones at a wedding or hold a drink at a cocktail party.
These are the ones I've seen recently that caught my eye that look chic now and I think will remain chic for many years to come.

See/Hear/Read
We had bad air quality in the DC area due to the Canadian wildfires, and instead of a fancy blockbuster anniversary like last year, we chilled at home and just enjoyed each other's company, often accompanied by a TV or movie.
Neither Karl nor I are sports folk, however like any kid in the United States during the 1980's we knew of Michael Jordan. Everyone wanted to Be Like Mike, and living in the Washington DC suburbs, everyone wanted a pair of Jordans. That being said, we never got around to watching Air until this past weekend.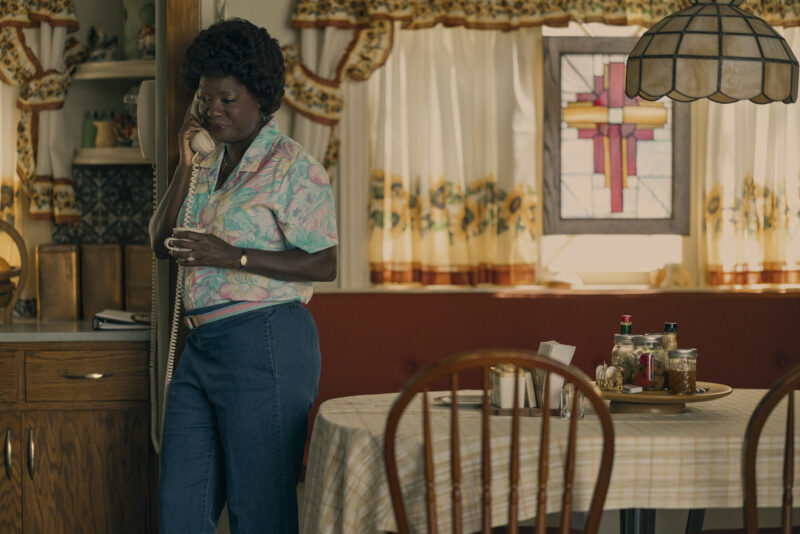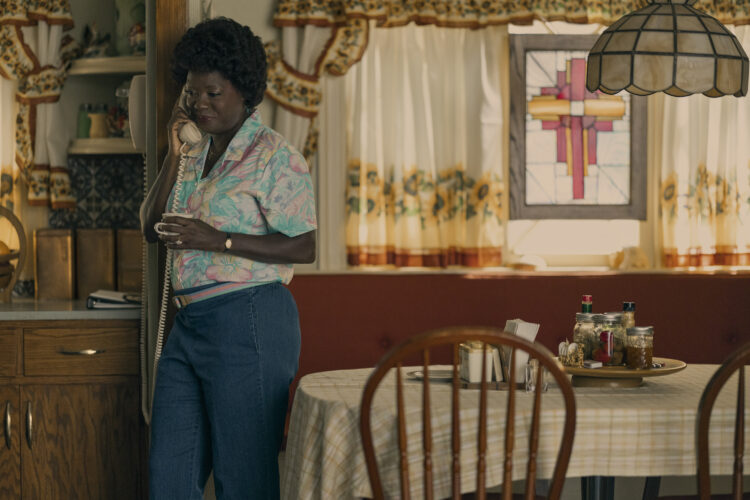 You do not need to be a sports person to love this movie. It is so well done, the acting is great, the nostalgia for the early to mid '80s is awesome. Viola Davis is a national treasure (Jordan only approved this film if Davis would play his mom). Air is available OnDemand but we found it cheaper on Prime. Highly recommend!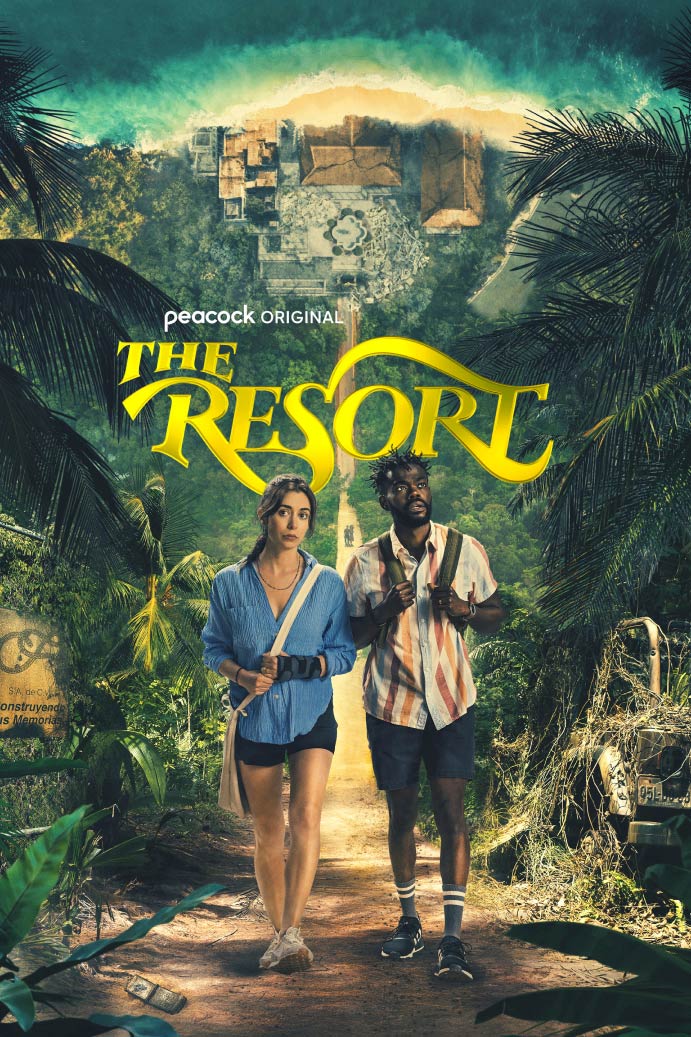 We finished the series, The Resort this week. Available on Peacock, this series stars Cristin Milioti (the mother in How I Met Your Mother) and William Jackson Harper (Chidi from The Good Place) as a couple celebrating their 10th wedding anniversary by heading to an all-inclusive resort in Mexico. Emma and Noah are an extremely relatable couple that seem a bit too comfortable and a bit distant.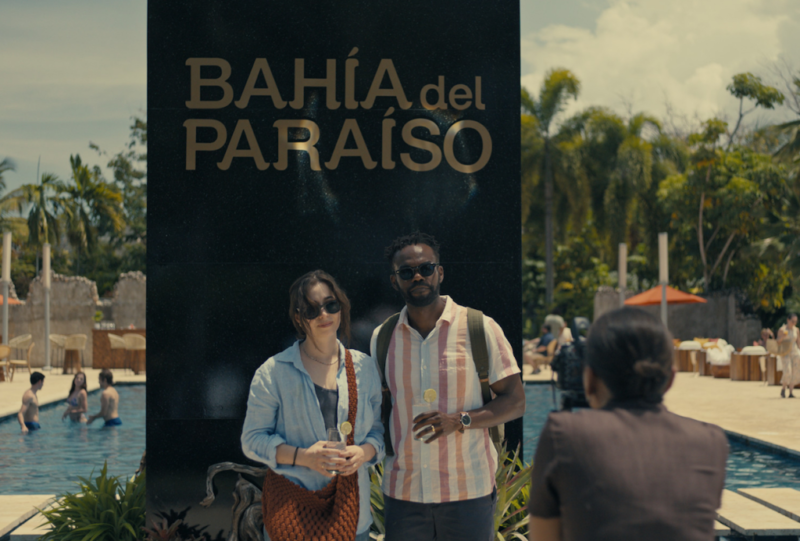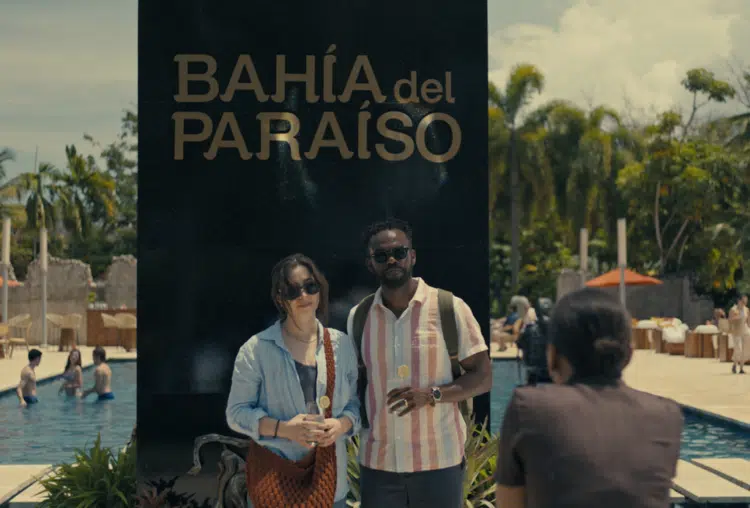 On an ATV trip, Emma crashes and finds an old flip phone. It sends her on a mystery adventure and we find out this urge to solve this mystery isn't just for some excitement in her life. Noah comes along for the ride as they investigate two missing young adults who disappeared from a nearby resort 15 years ago. From the previews, I feared this would be a lot of violence, bad guys, and a good story gone very bad. That's not this show at all.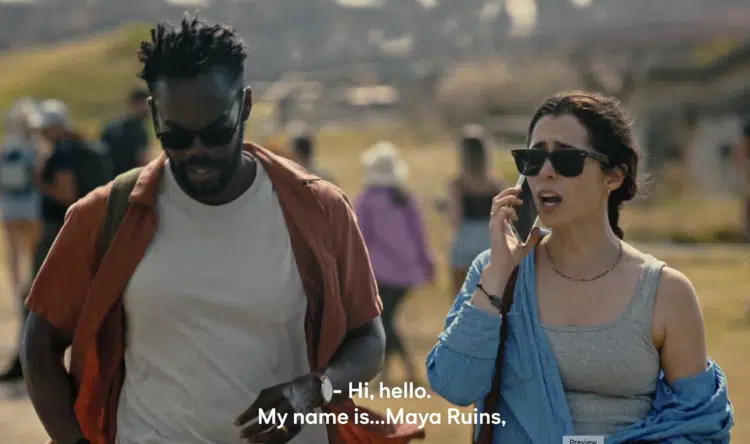 The show is a bit clunky, we sometimes go on journeys that don't pan out, but in general this is a very engaging, kinda trippy show that ends on a positive yet still quite trippy note. A CW for anyone who has experienced pregnancy or childbirth trauma or loss, but know the only violence is having fruit thrown at someone's head and the only blood is from skateboarding into a tree and a dental emergency.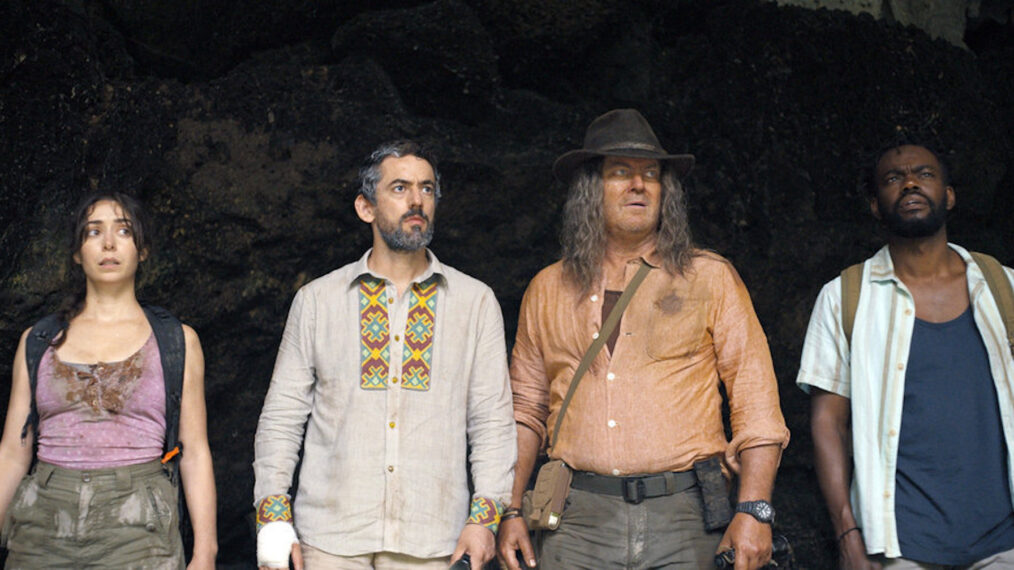 This is the kind of series you will be thinking about a lot, and can spur a lot of conversations. A good one to watch with a friend or partner, or even a group like a book club. What did that mean? Why was that included? And what the heck were they swirling in?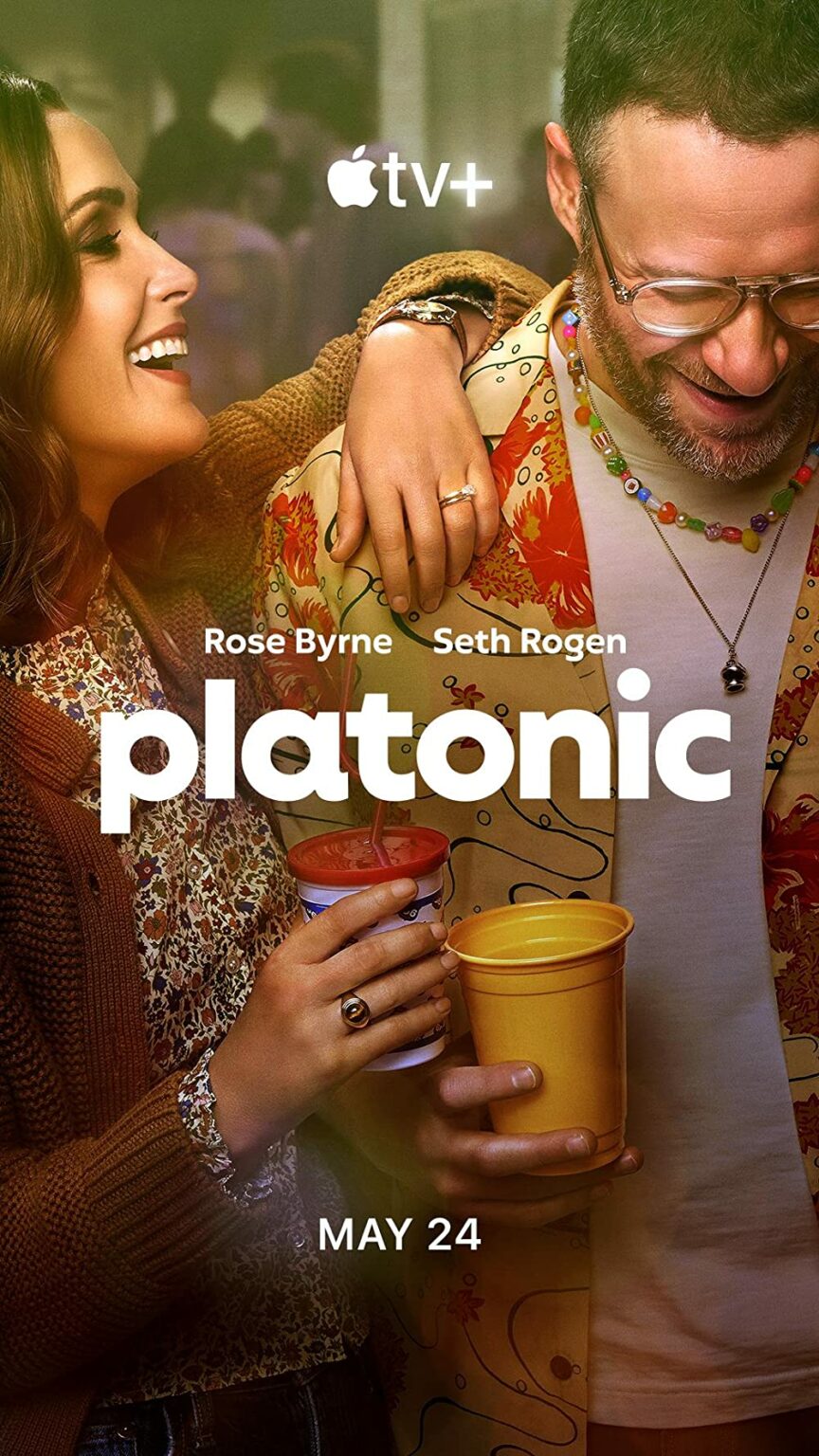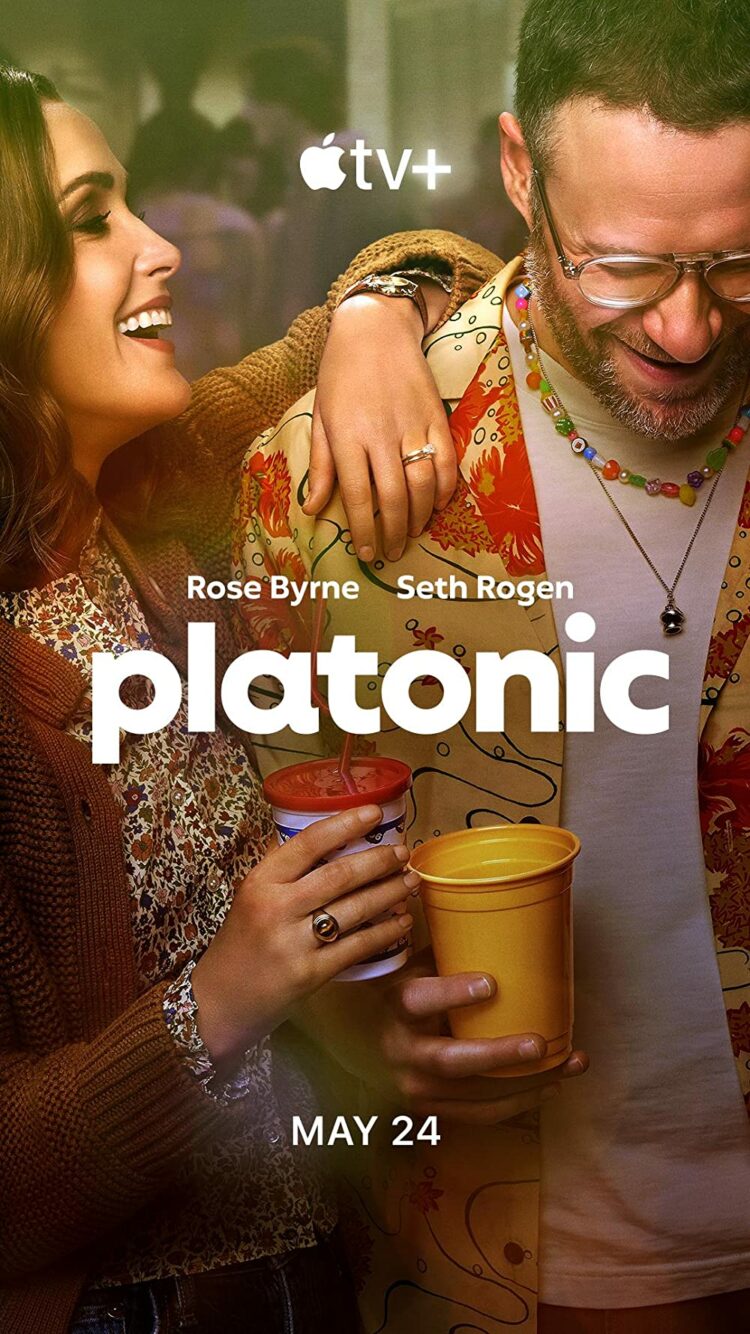 I usually dig Seth Rogen, and I truly fell for Rose Byrne after watching her in Physical. I never saw Neighbors, so I don't have a past history with the two working together. But when I saw previews for Platonic, a new series on Apple TV starring the two as friends, I was interested. We had finished Succession, Mrs. Maisel, and The Resort and were looking for some fun summer TV. Two episodes in, I don't know if I can continue.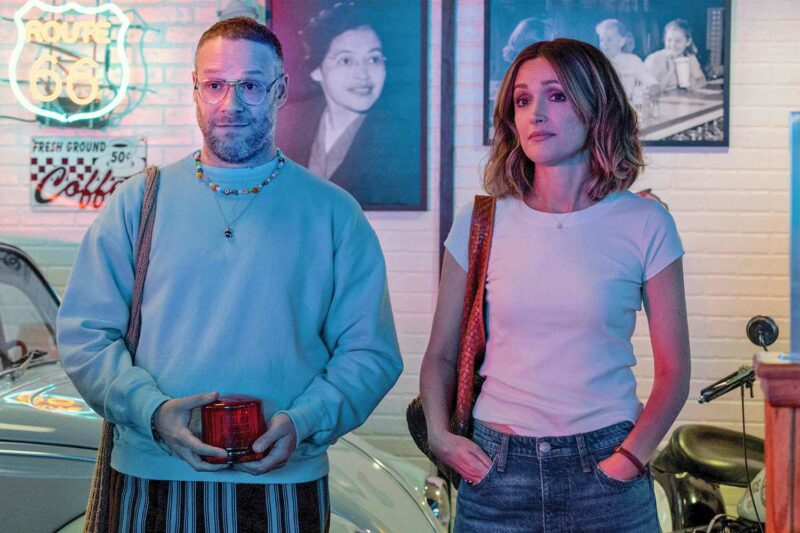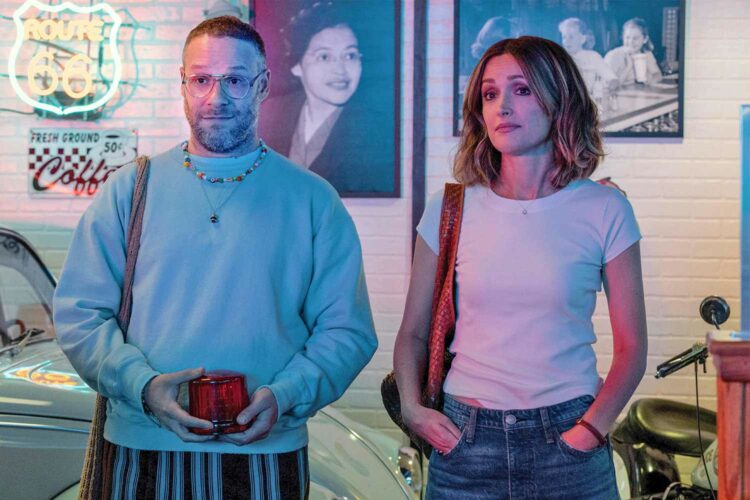 The premise is good. Sylvia and Will were best friends, Will was even Sylvia's Maid of Honor when she got married. But when Will said he was going to marry his girlfriend, Sylvia spoke up and admitted she hated the woman. Will dumped her, married the woman, and they never spoke again. That is until years later, on Instagram, Sylvia saw Will was getting a divorce. She reached out and they ended up resuming their friendship.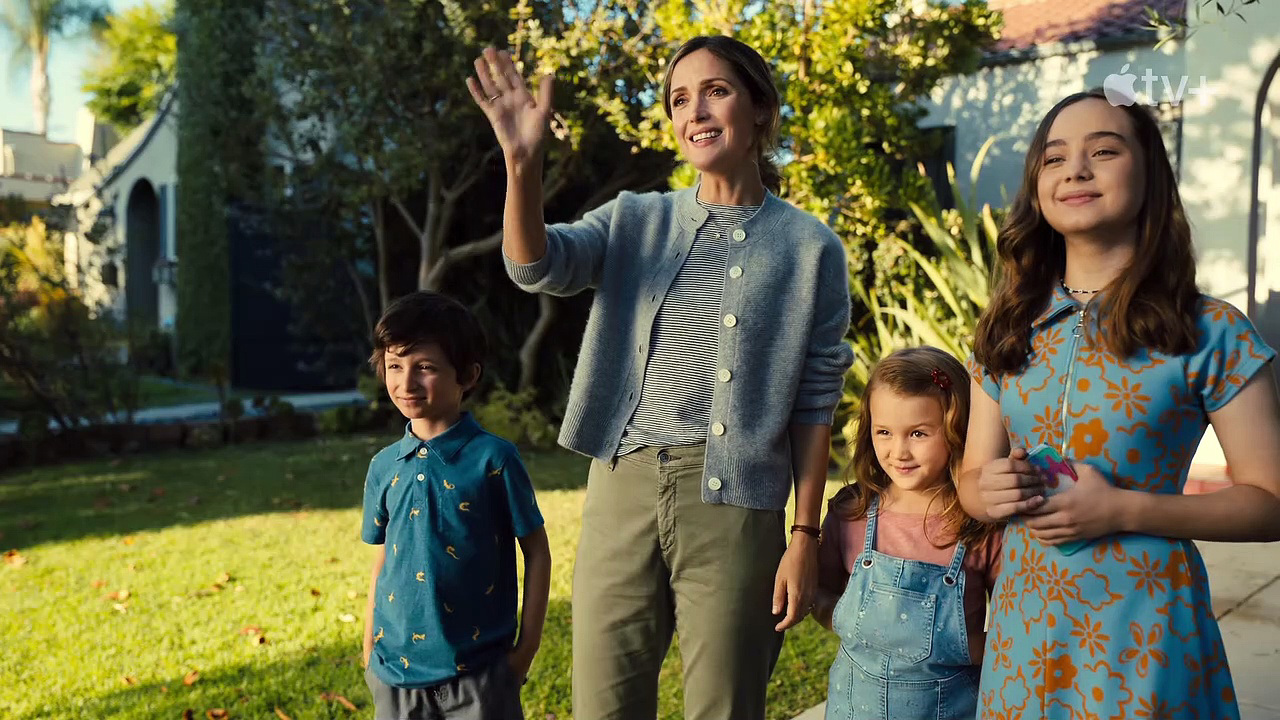 If I read this book, I think I would enjoy it. But this just feels so incredibly miscast, mis-costumed, mis-a lot. Byrne is funny and talented… and way too naturally glamorous for this role. She is playing an invisible woman in midlife, a lawyer in a past life who is now a middle to upper middle class stay at home mom to three kids ranging from kindergartener to early teen.
She's frazzled, she feels lost, and you get the feeling before she reconnected with Will she didn't make a lot of time for herself. We even see a scene where she has to set a timer for five minutes to get ready in the morning, that time includes teeth brushing, hair, makeup, and using the toilet.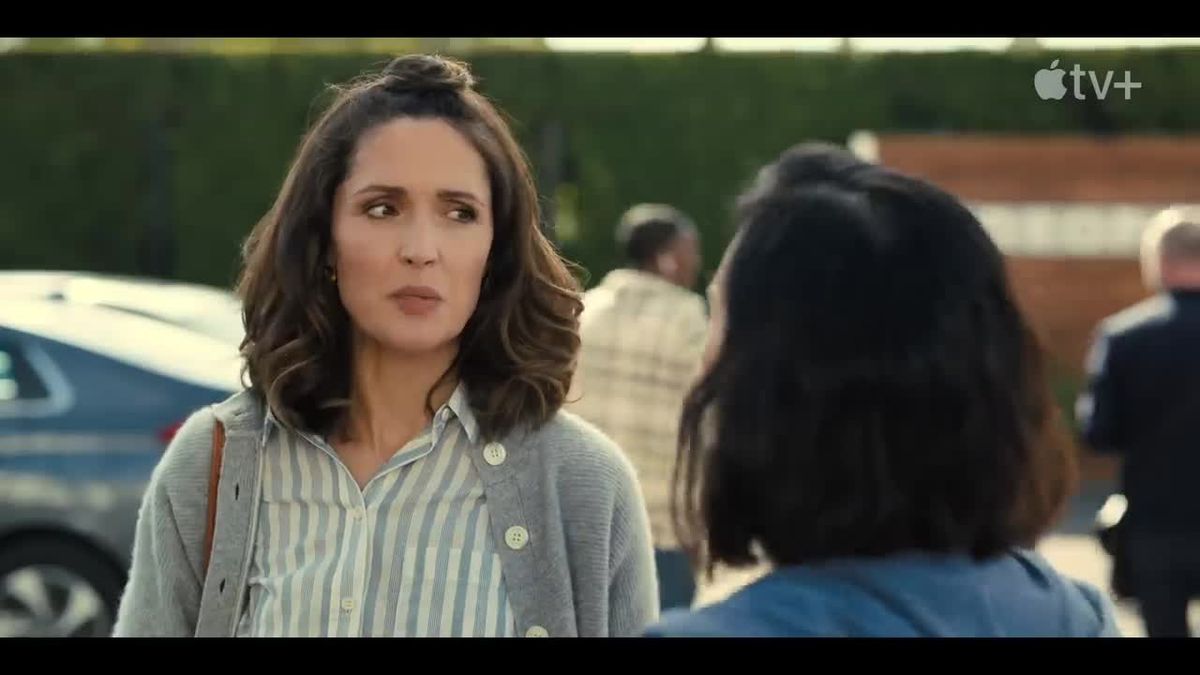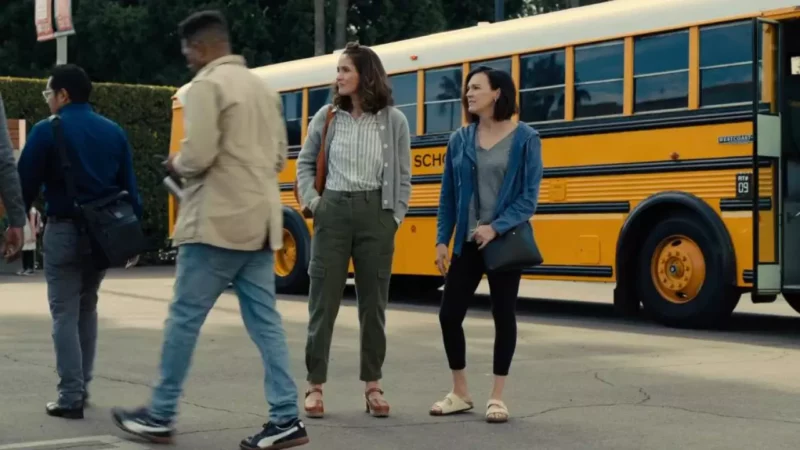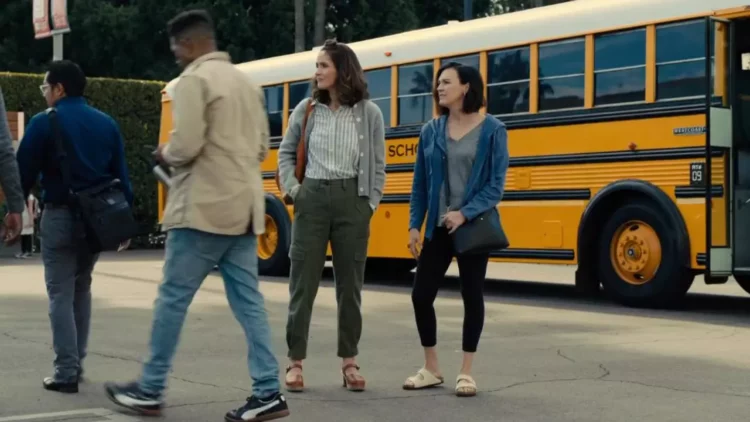 However, Byrne's character has balayage (a way of gently highlighting hair by painting instead of foils) and a haircut that requires regular trims. We see her frazzled get-ready process where she slaps on makeup yet in scenes moments later she has contoured shadow and liner on, her hair is obviously curled/waved with a hot tool, and she wears a lot of clothing that requires washing gentle, line drying, ironing, steaming, and dry cleaning.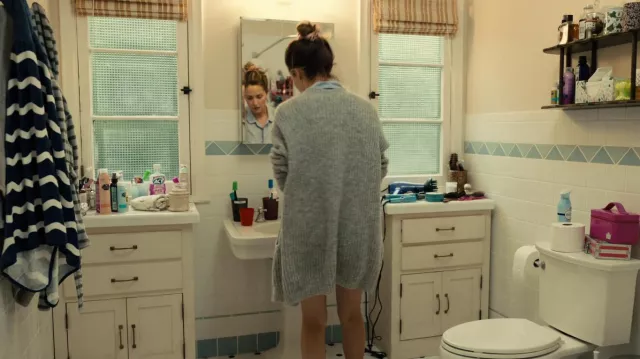 Her wardrobe is discussed on many sites (I especially liked this post on Femstella though Sylvia's woven bag is Clare V. not Bottega) and is the wardrobe of a upper middle class woman in California: Madewell, Reformation, Jenni Kayne, Alex Mill, and Rachel Comey. It's well put together and shows confidence, even when it's thrown on. The pieces mix and match well, the colors and fit work with her. This plus the hair shows decisiveness, yet her character is supposed to have a hard time making decisions and has lost herself in being a mom.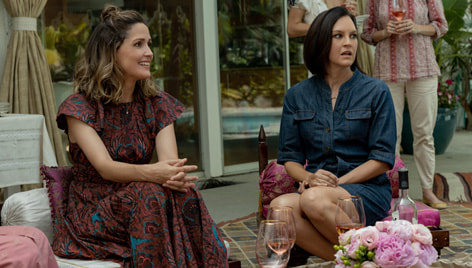 I'd be way more understanding if Sylvia's character went full-on Liz from Shrinking. Christa Miller's character in that show had a wardrobe and attitude that matched for her role as an upper middle class stay at home mom with botox and balayage, a side of rosé, and people on speed dial to plunge her toilets. But Sylvia is supposed to be frazzled and unable to make decisions and it ends up being an unrelatable hodgepodge with an Australian accent.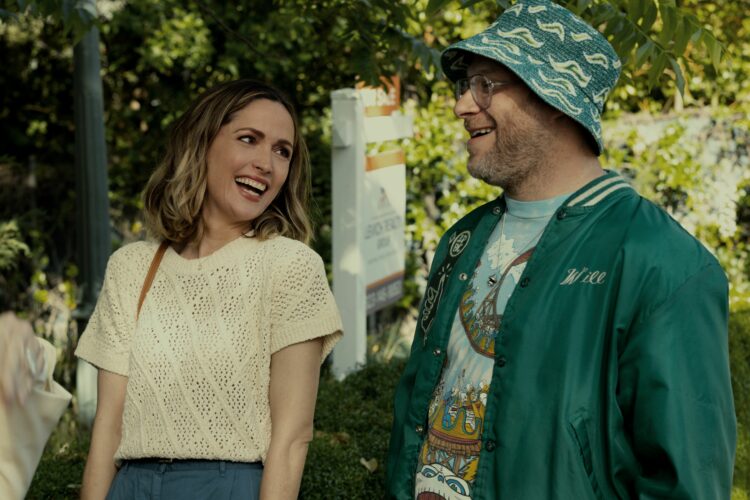 Rogen is too much of a mess for the character of Will. He's divorcing a woman who looks to take fitness, haircare, and her appearance very seriously. Their home is very tastefully done, airy and well-maintained. He's wearing vintage and trendy current labels but it's clear his messiness has been happening for many many years and such mess but such a strong personality doesn't vibe with the life he has and had.
And if he can't take care of himself or even a bearded dragon, why does he have all this pristine, carefully cared for vintage and trendy fashion, especially since he moved out? It's not wrinkled, it's not ill-fitting, it's a carefully curated wardrobe that is dry cleaned when appropriate.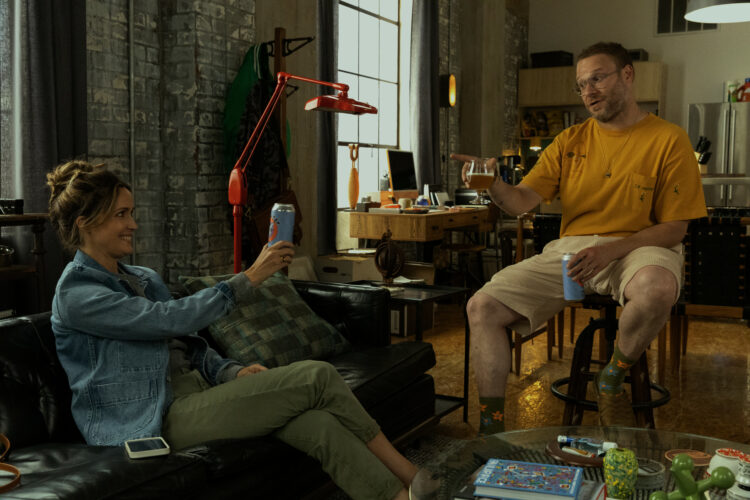 Costume Design for Platonic is done by Kameron Lennox, who also did Physical and IMO did a fantastic job with that series. Lennox also did Pam & Tommy which I found a good depiction of that period of time as well as SMILF and the film Untogether, neither I have seen. Lennox is clearly talented but I think the mark was missed for Platonic and missed so much it's hard to connect to the story or the characters.
But then, maybe it's the actors? My husband said he could see Lizzy Caplan in Byrne's role; I saw Busy Phillips or Kristen Bell. For Rogen, Karl said it would have been cool with someone drastically different like Rami Malek. I wondered if it would just make more sense if Will's ex wife was written differently (someone who found spirituality, veganism, or at least the Tracy Anderson method in the past couple of years).
I know Byrne and Rogen were chosen because of their past history in the Neighbors series of films and they have great chemistry, but the script or the actors IMO need to change to make it all really make sense.
For Your Entertainment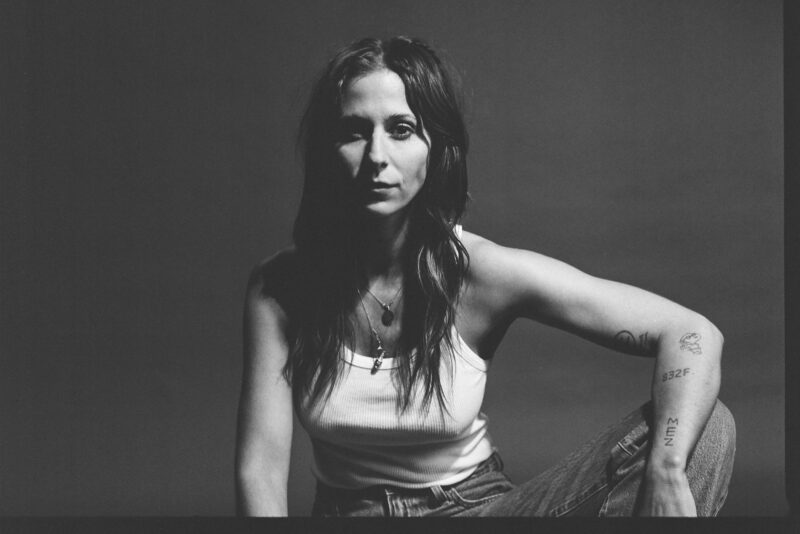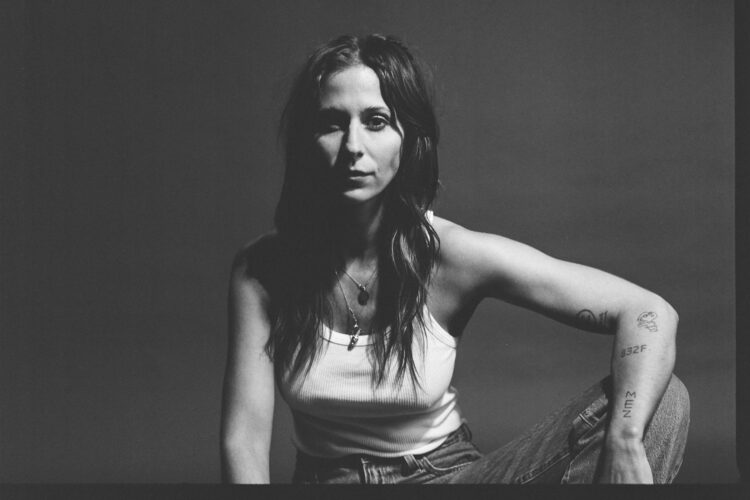 The '90s are hot right now. It reminds me of when I was in high school in the early '90s and we were enthralled with the '70s: the fashion, the music, the technology. My daughter is wearing my old clothes I kept, listening to the bands I listened to, and plenty of new bands that have a '90s vibe. Some sound like bad cover bands who didn't fully get the time because they didn't live through it, and other bands that I think I would have enjoyed then and do enjoy now.
Bully is the solo project of Nashville guitarist and singer Alicia Bognanno. Bully used to be a band, but in 2017, Bognanno took over the reins. With a lot of songs about mental health, Bognanno admits music helped her get through tough times as a teen. I can relate, and it's why I love music now, and love music that takes me back to when I too was a teen going through tough times. "Hard to Love" is Bully's latest video for a single from the latest album, 'Lucky for You."