This article may contain affiliate links; if you click on a shopping link and make a purchase I may receive a commission. As an Amazon Associate, I earn from qualifying purchases.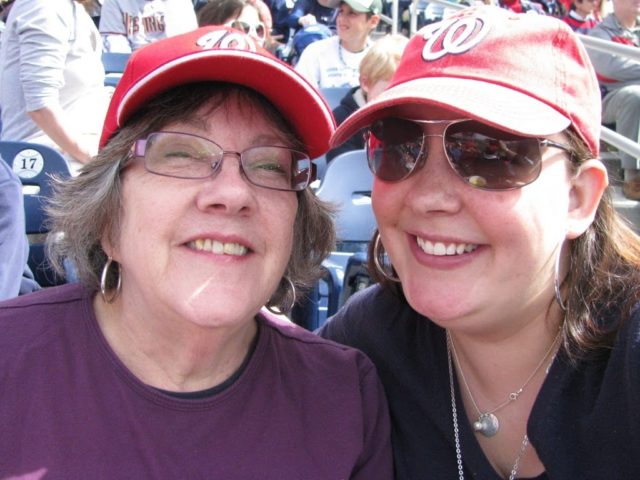 No outfit pictures, this is a very busy week. My boss and peer were out last week; they were back on Monday so I knew it would be a busy early day. On top of that, I left early to go to Opening Day for the Washington Nationals. Nope, Obama didn't leave the Easwter Egg Roll to throw the opening pitch, and we didn't win, but we did get a decent amount of sunshine. This is me and my mom in our Opening Day caps during the sunny part of the day.
I wore my hair straight, makeup pretty basic. Wore a navy stretchy v-neck sweater from Banana Republic, my gray low slung flare pants from Gap (which look almost blue), and my black Chucks (can't wear heels to a baseball game… it's just wrong). Silver jewelery. Got there and they gave out free caps so I put that on. 🙂 When I got cold, I threw on a black hoodie.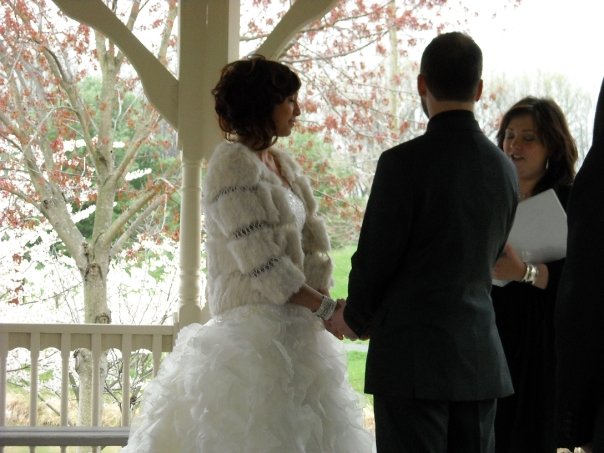 This weekend was fun.
On Saturday, the wedding didn't have rain for the actual time of the ceremony, but it still was a very cold and rainy day. The wedding was so nice – small intimate ceremony of family and dear friends. The couple was so sweet; the bride was GORGEOUS – I want her dress and the little vintage chubby she wore over it to ward off the cold. Her groom looked quite dashing too.
I myself wore the black wrap dress from Talbots with black tights and my black suede Mary Janes from Sofft so I sort of faded into the background.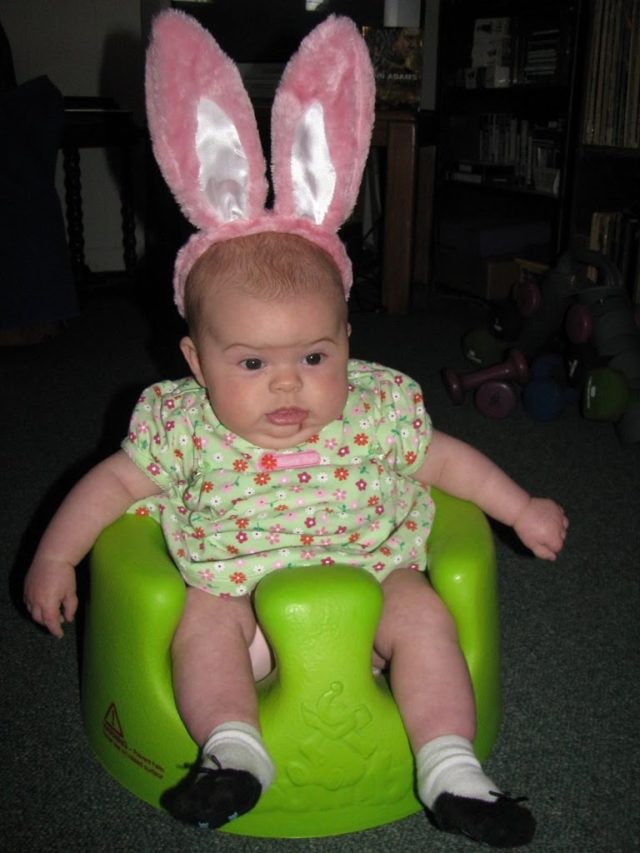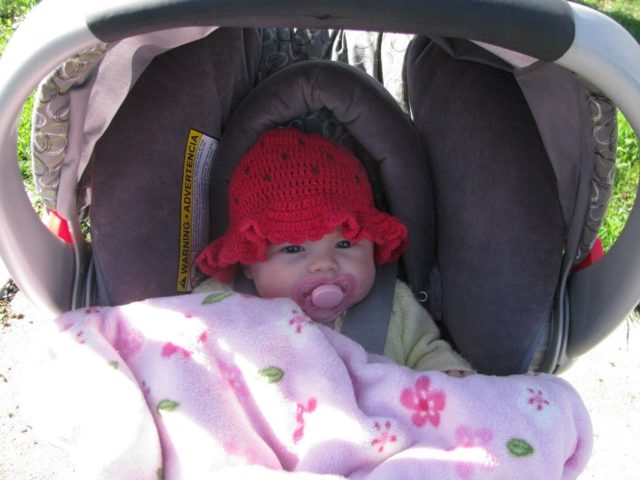 Sunday I went to my Mom's; I wore my khaki low slung flare pants, my Chucks and a black puffed-sleeve tee from Old Navy. Pretty low-key day.
We had brunch and then just played with Em and had a good time together as a family unit. Had to give you some Emerson pictures – she tried out her Bumbo seat for the first time (and my mom had to have her wear bunny ears), and later in the day we took her for a stroller ride around the neighborhood, and stopped to visit some neighbors to show her off.