This article may contain affiliate links; if you click on a shopping link and make a purchase I may receive a commission. As an Amazon Associate, I earn from qualifying purchases.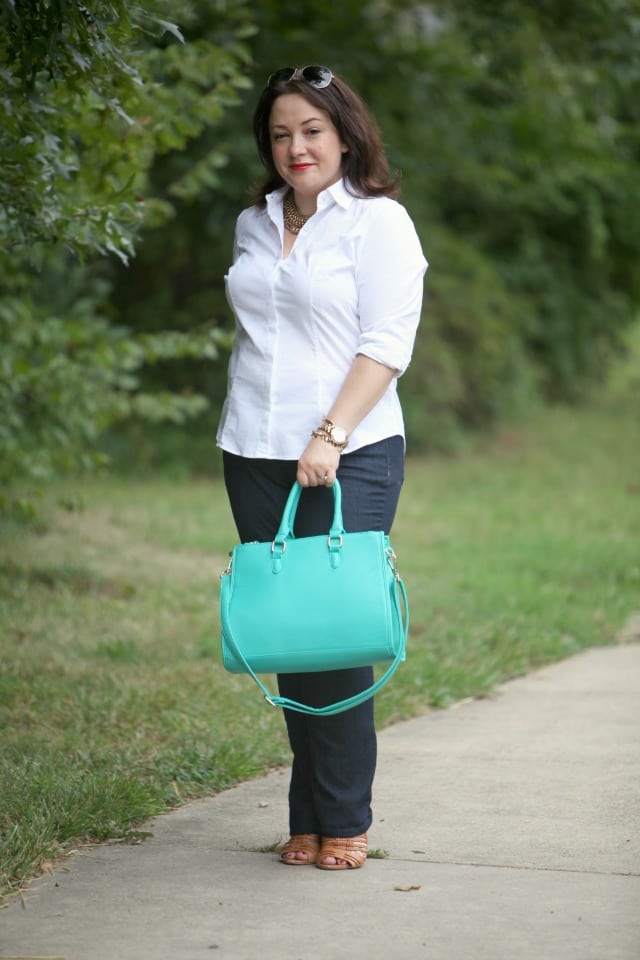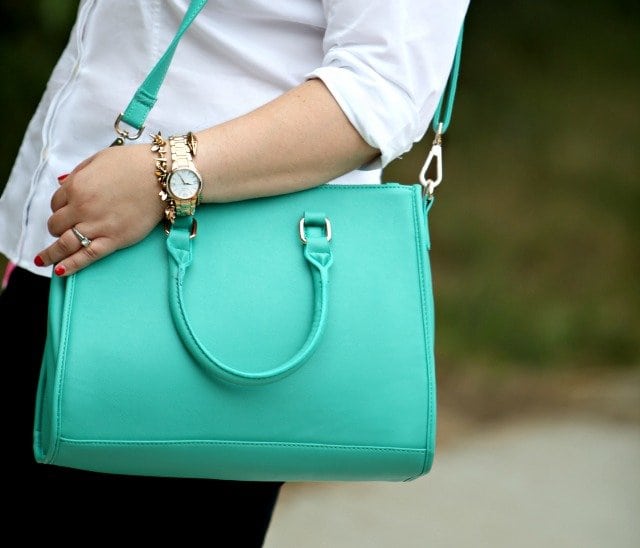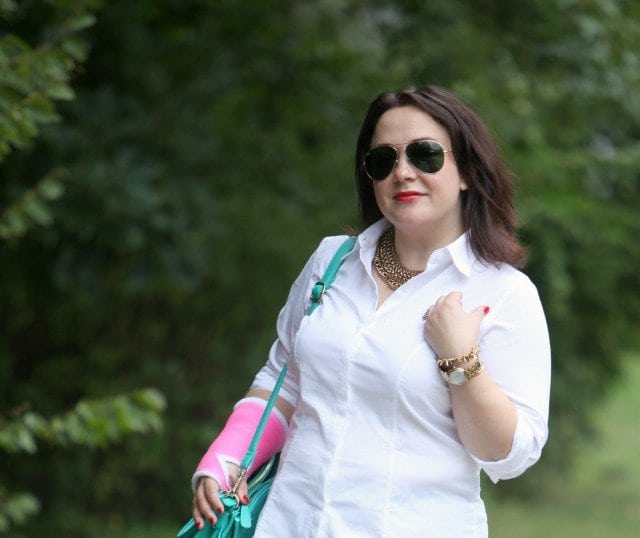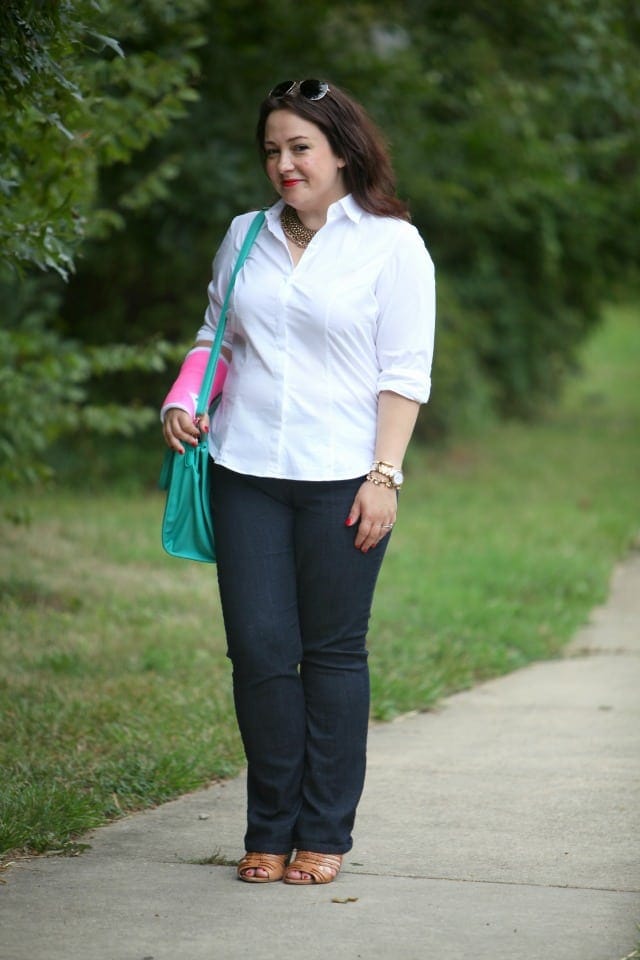 Shirt: c/o InStyle Essentials | Jeans: NYDJ 'Hayden' | Shoes: Vince Camuto 'Effel' | Necklace: Tasha | Watch: Citizen | Bangle: Rebecca Minkoff | Stretch Bracelet: Nordstrom | Sunglasses: Ray-Ban | Bag: 'Molly' c/o Handbag Heaven
Isn't every woman supposed to have that crisp white shirt and dark pair of jeans in her wardrobe? Aren't they supposed to be simple, versatile pieces you can throw on in a pinch? Yeah right, how many of us have actually found those things to fit and flatter not only our body but our lifestyles? Yet in the past year I have found both, and it's pretty darn exciting. InStyle Essentials sent me one of their shirts last year and while it fit… it justfit. I learned that if you're not just busty but soft and curvy, it's good to go up a size to make it truly work. This year they sent me another one in the size up and I have been wearing the heck out of it. And as for the jeans, I adore the Hayden style from NYDJ. The petite is too short, the regular too long, so when I saw the Resin color on clearance and Neiman Marcus for $40 each (see don't judge a department store by its reputation, deals can be found everywhere!), I bought two pairs of regulars and took them to the tailor to be shortened. Having these "simple" wardrobe pieces hasn't been simple, but very much worth it!
As an aside, this necklace is more awesome than it looks. You may recall I mentioned it was a good buy at the Nordstrom Anniversary Sale and how I wanted to buy it but was "good" and saved my money. Well a reader I have been emailing with for a while contacted me asking my opinion on some pieces she was considering for the sale including this necklace and she went and bought it for me as a thank you/get well soon gift! Not only is the necklace such an incredibly sweet gesture, but her card with it brought me to tears.
I wrote you a number of years ago because you revolutionized getting dressed for me. You made it expressive and showed me that a curvy woman could be fashionable and classy. I love getting it together to go out, no matter what size I am. Especially having lived in Europe for 9 years, everyone is always dressed up upon stepping out the door. Thanks for helping me give up the sweats and inspiring me on the daily.
Well S, thank YOU for inspiring me to keep blogging and loving it! This necklace, and your whole letter will be items I will treasure. I feel blessed to have connected with you, and with all of you who read Wardrobe Oxygen on a regular basis. THANK YOU!
P.S. I almost called this post I'm My Sister's Sister because I couldn't believe I had a picture with one eyebrow up. I didn't think I could do it, but I did and I look JUST like my sister in that photo!