This article may contain affiliate links; if you click on a shopping link and make a purchase I may receive a commission. As an Amazon Associate, I earn from qualifying purchases.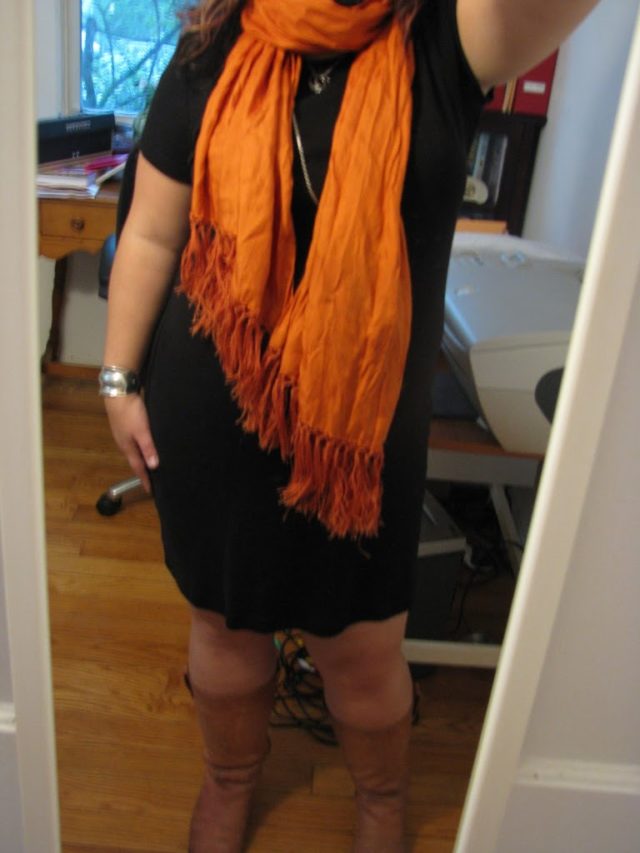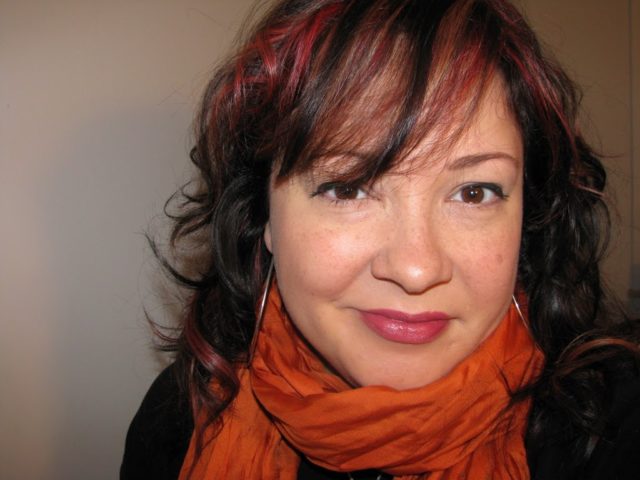 Attire:
Jones New York Sport: Black tee shirt dress
Banana Republic: Orange crinkle silk scarf
Duo: Bern boots
Silver necklace from Renaissance Festival
Silver hoops and cuff bracelet
Hair:
Day Two
Bedhead smoothed with curling iron, otherwise left as-is
Beauty:
Laura Mercier: Flawless Face Kit in Sand
Nars: Blush in Orgasm
Revlon: Colorstay Sheer Lipcolor in Sheer Plum
Clinique: Almost Lipstick in Black Honey (over the Revlon for shine and less pink)
Pop Beauty: Shadow palette for brown eyes – Khaki on lid
L'Oreal: HIP Cream Eyeliner in Black
Napoleon Perdis: Long Black Mascara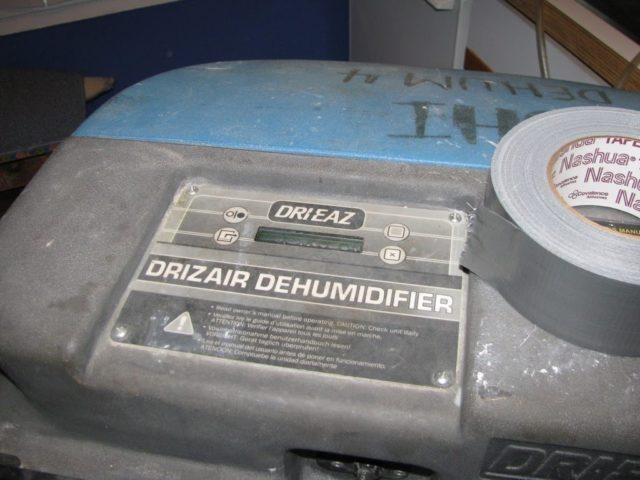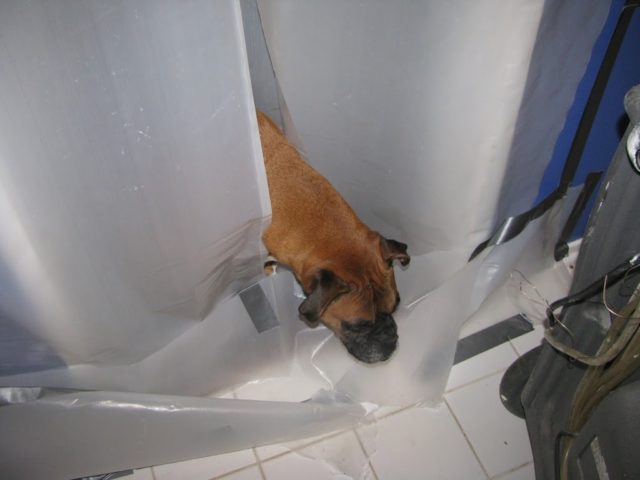 As soon as I was ready to leave my house, repairmen from the co-op for my community arrived to do some work on my kitchen plumbing. My neighbor had a faulty disposal, we have rowhomes from the '40s, shared plumbing, she was away, she flooded, we now have a bad mutual wall. So though I wasn't prepared and all decked out, I ended up working from home as workers came in and out all day with dehumidifiers, testing kits, and muddy feet.
These are pictures of the ginormous dehumidifer and Ruckus checking out the crazy plastic they put over the door to keep all moisture out. I had to completely empty all my cabinets – my kitchen is now in L.L. Bean Boat & Tote bags under and on top of my dining table.
They should be there today as well, but luckily my husband is home until his 2pm wedding shoot. Hope to have this remedied soon, and have the plans for the remodel approved soon so we can begin demoing this soggy icky kitchen and put in a new one! After almost a decade in this home with a cheaply-made and very small kitchen, I am looking forward to this change!