This article may contain affiliate links; if you click on a shopping link and make a purchase I may receive a commission. As an Amazon Associate, I earn from qualifying purchases.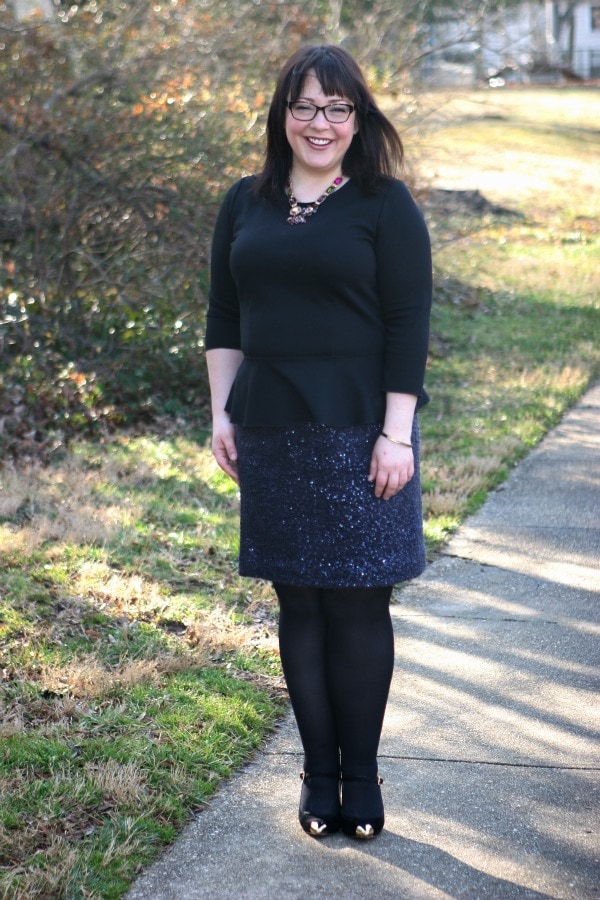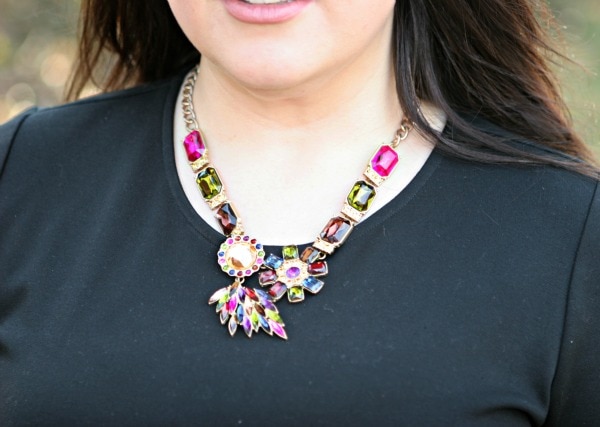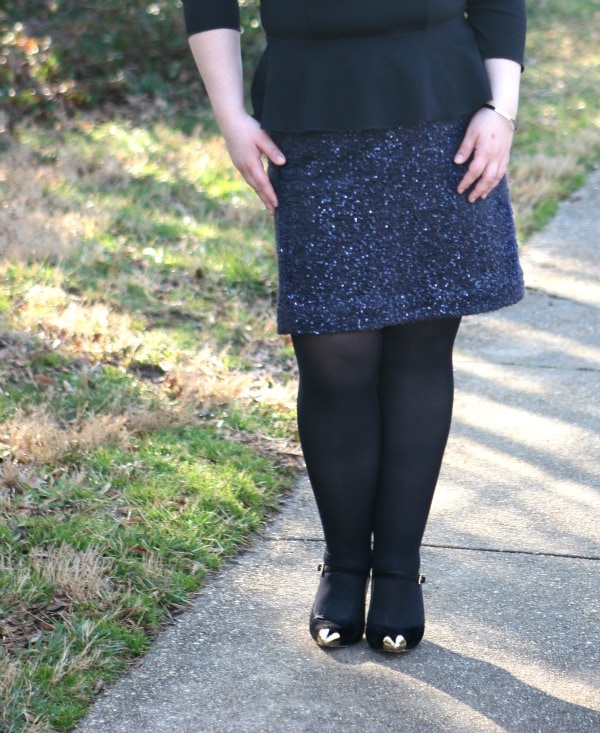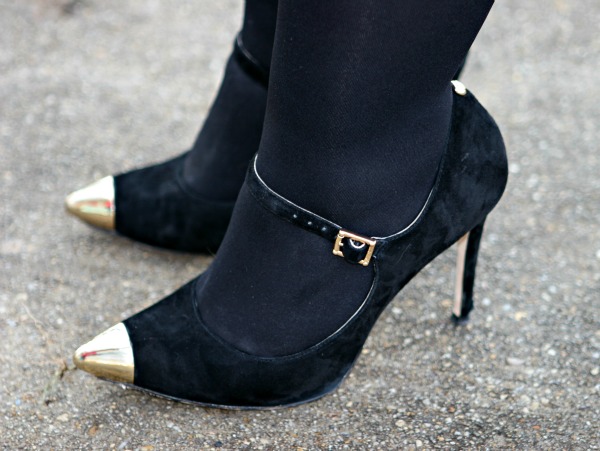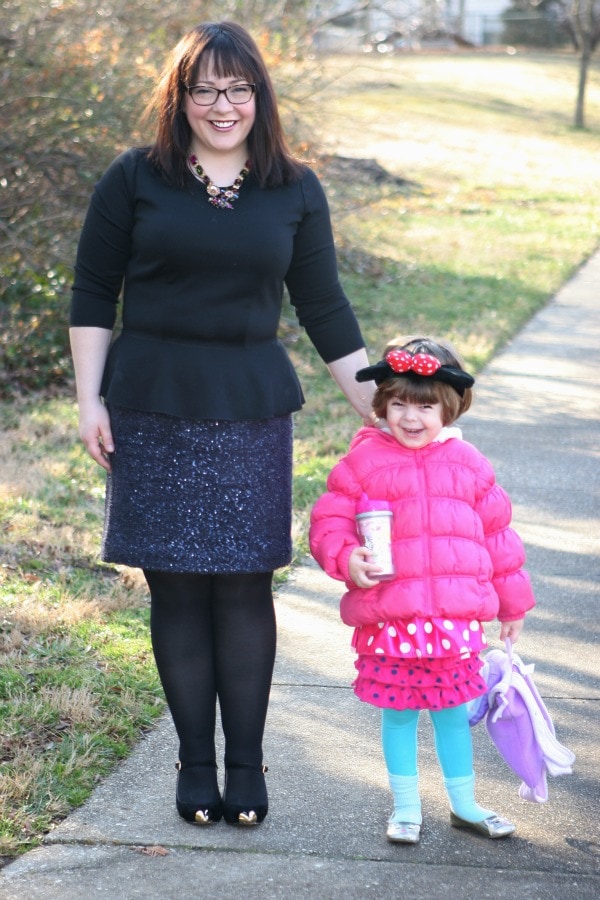 I received this skirt via Gwynnie Bee a couple months ago and though I returned it, I couldn't get it out of my mind. It fit great, it was sparkly but subtle enough for work, and I could imagine styling it almost year-round. Many of you have mentioned that this is something you found issue with Gwynnie Bee – having to return that which you love. Well Gwynnie Bee listened to you members and now lets you purchase pieces you want to keep! If you'd like to buy a piece that you receive from Gwynnie Bee, simply email them and they'll get back to you with the price and facilitate the purchase!
Have you been considering Gwynnie Bee? Now is the time – To celebrate Gwynnie Bee's 1 year anniversary, they are offering new members receive an extra 1 month 1 garment upgrade + 30 day free trial (valid until March 7, 2013). If you are already a member, refer your friends with your personal referral link to earn free months of Gwynnie Bee.  You can try out their service for 30 days completely risk-free. This offer applies to the one, two and three garment plans. You won't be charged unless you continue with the service, and you may cancel online at anytime. Simply request an invite here and mention Wardrobe Oxygen to take advantage of this free trial offer!
Note: I do receive a commission on each person who mentions me or my blog upon signing up for Gwynnie Bee. However I have chosen to partner with this company because I honestly believe in their mission, love the concept, and am continually impressed by their dedication to their members. Feel free to contact me if you have questions about the company and I will be sure to provide completely honest feedback.
Follow Me | Twitter | Facebook | Instagram