This article may contain affiliate links; if you click on a shopping link and make a purchase I may receive a commission. As an Amazon Associate, I earn from qualifying purchases.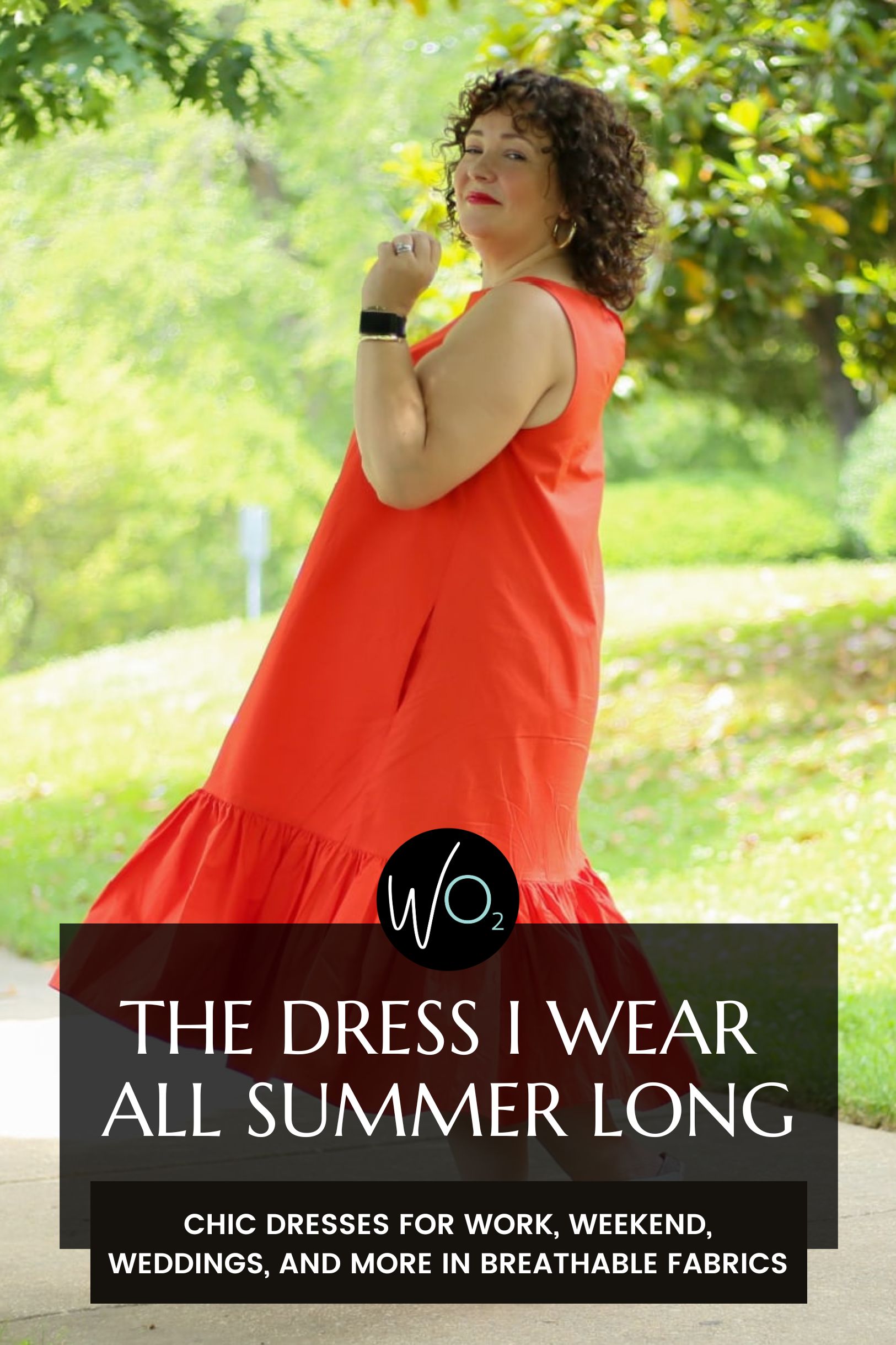 I was writing my What I Wore in May post (coming this week) and when I got to one outfit, I started writing a novel. I decided to turn it into an individual post. It's about this dress, and it's the dress I wear all summer long and I have already worn the one I bought this year at least a dozen times. In fact, I am wearing it right now as I type this!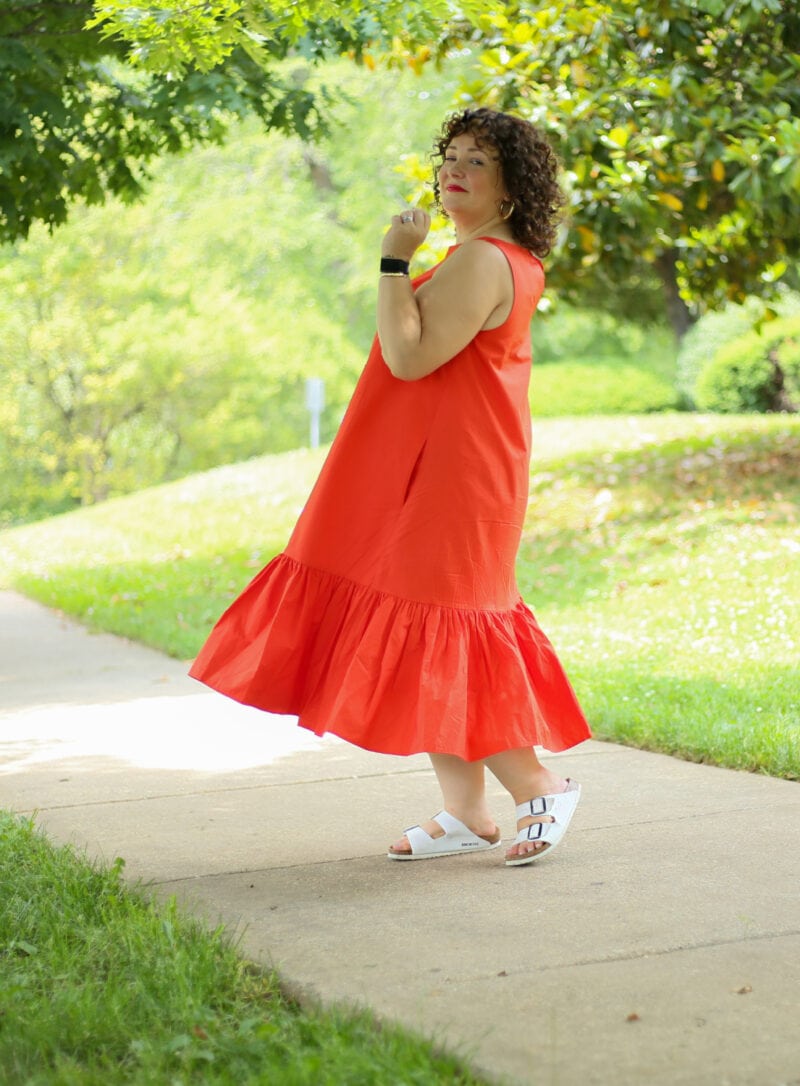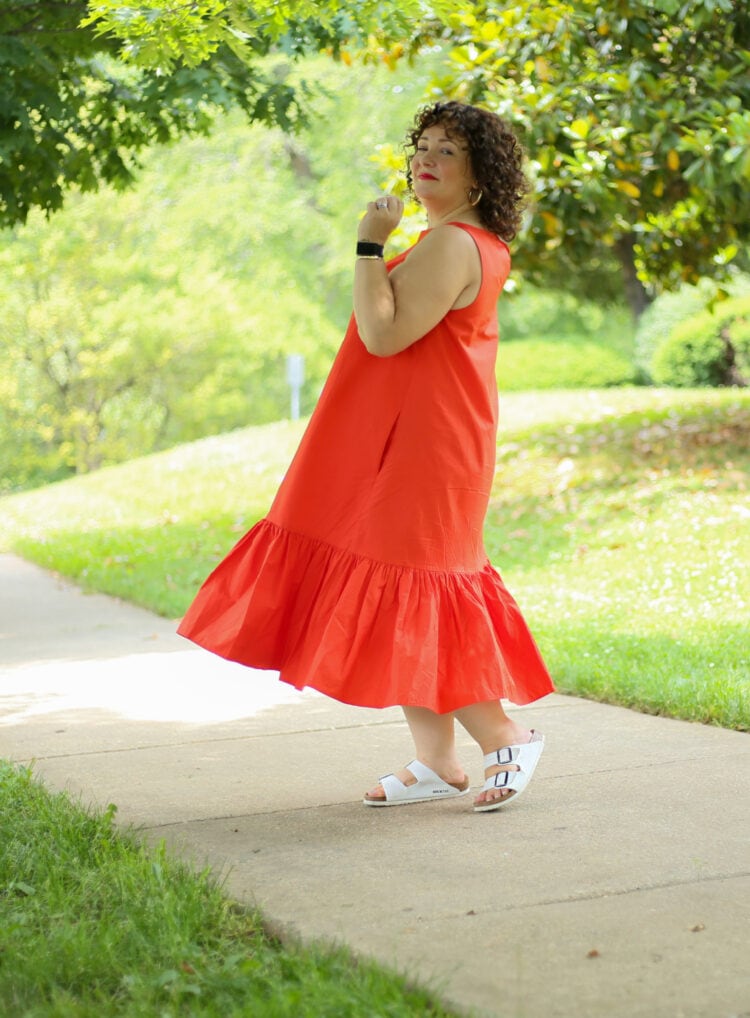 The Dress I Wear All Summer Long
In 2021, I bought this dress from Amazon in size large. You can see me wear this dress in this blog post. It's a very similar dress to the Christopher John Rogers for Target dress I got earlier that same year, but no longer available. I thought the black would be a dressier option of what proved to be a fantastic silhouette for hot summer days, this Amazon dress also available in 100% cotton. And like the Target designer collaboration, this dress is size-inclusive offering every color in XXS-5X.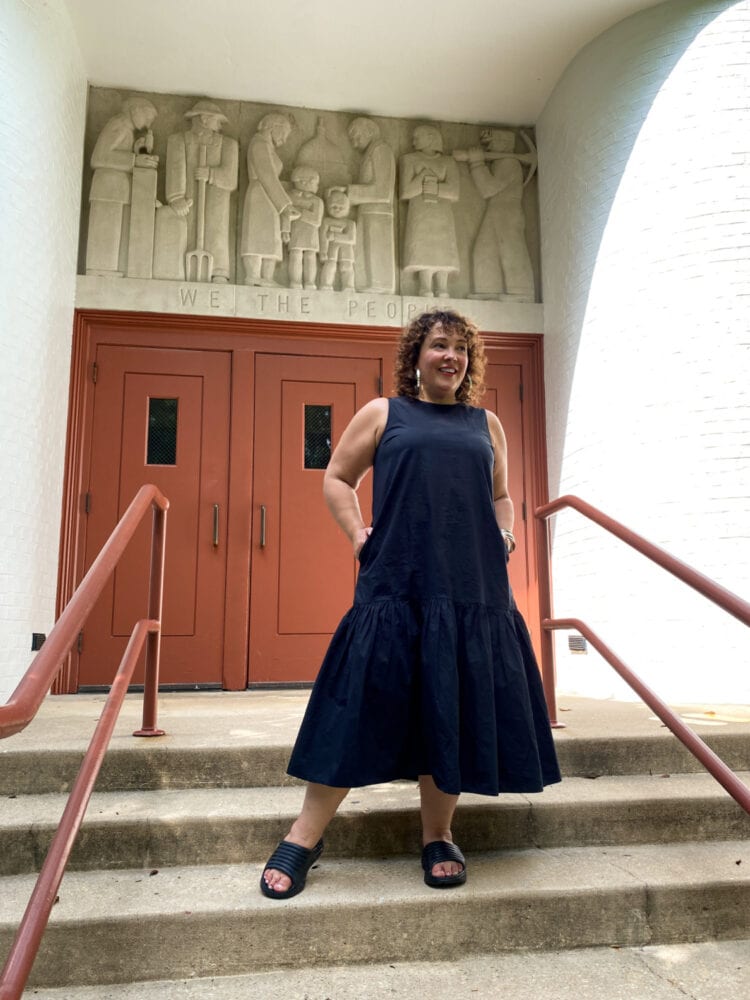 The size large fit everywhere except my bust. I tried a minimizer bra, but this dress was supposed to be easy, not require specific underpinnings. The top part of this dress is lined so I thought maybe if I cut out the lining it would have more room for my chest. I didn't realize the lining was the same fabric as the actual dress and I ended up making a real mess of things.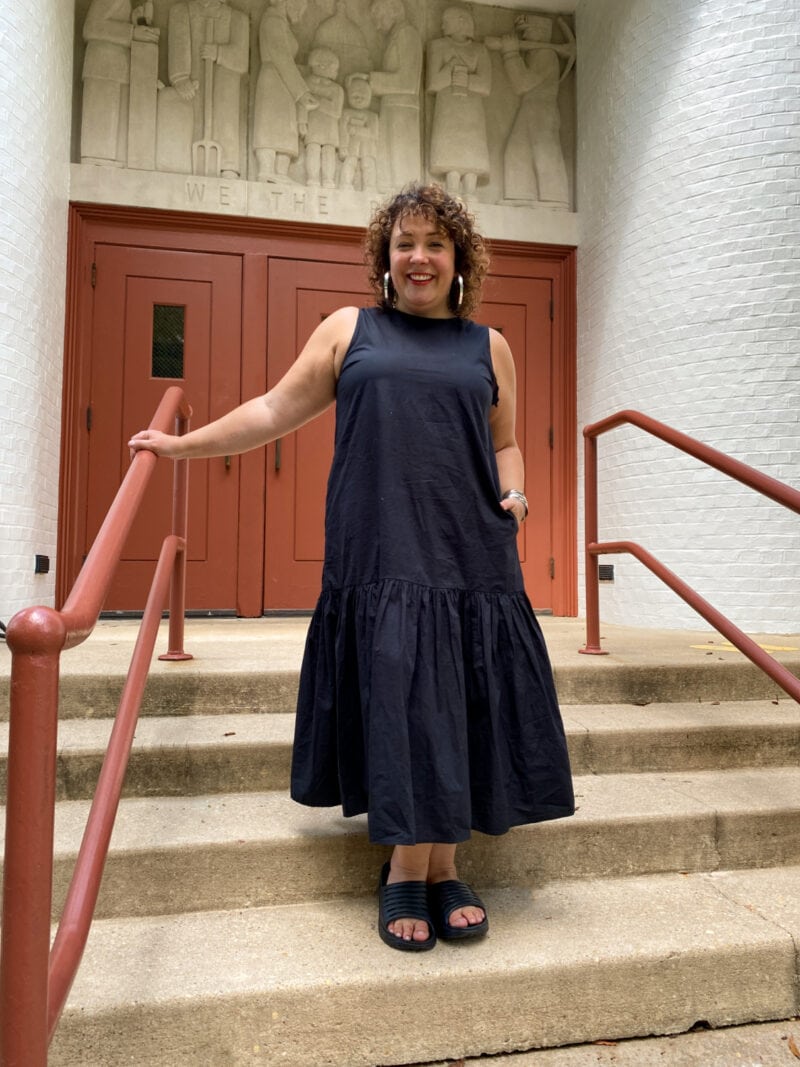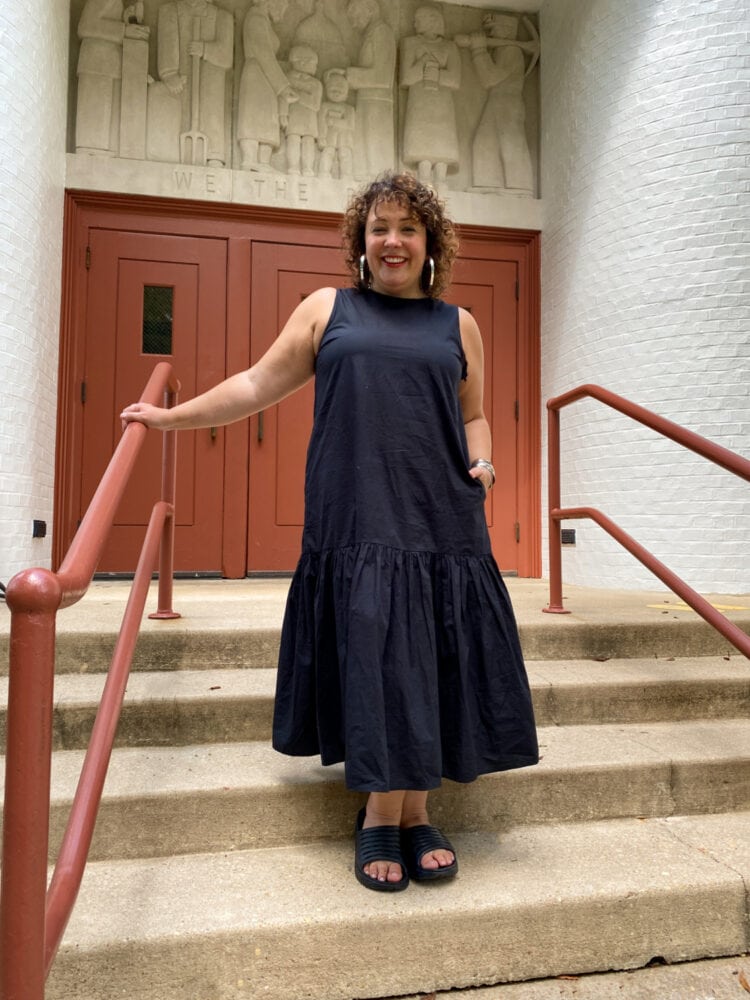 I tried sewing the arm and neckholes to hide the chopped-out lining but it didn't look as polished or crisp. That being said, I still wore the heck out of this dress all summer long, just in more casual situations. Removing the lining did give my bust some more room, but the dress looked a lot nicer with the lining still intact. I couldn't justify purchasing another of these dresses with two dresses in my closet that were already so similar.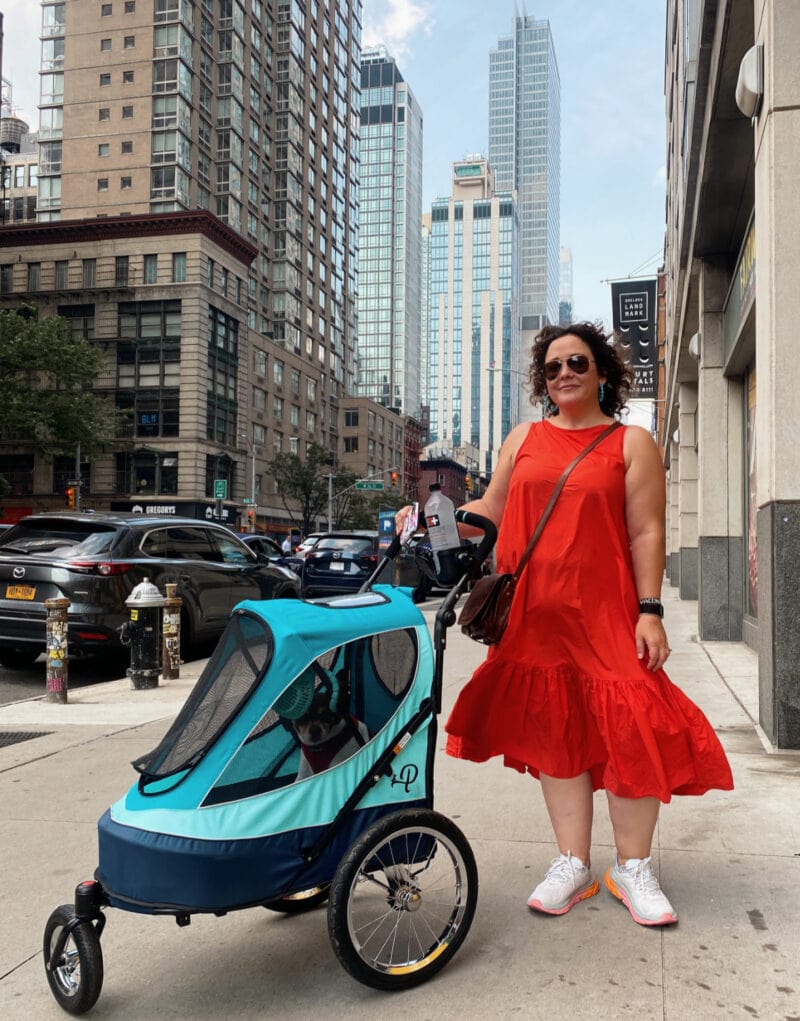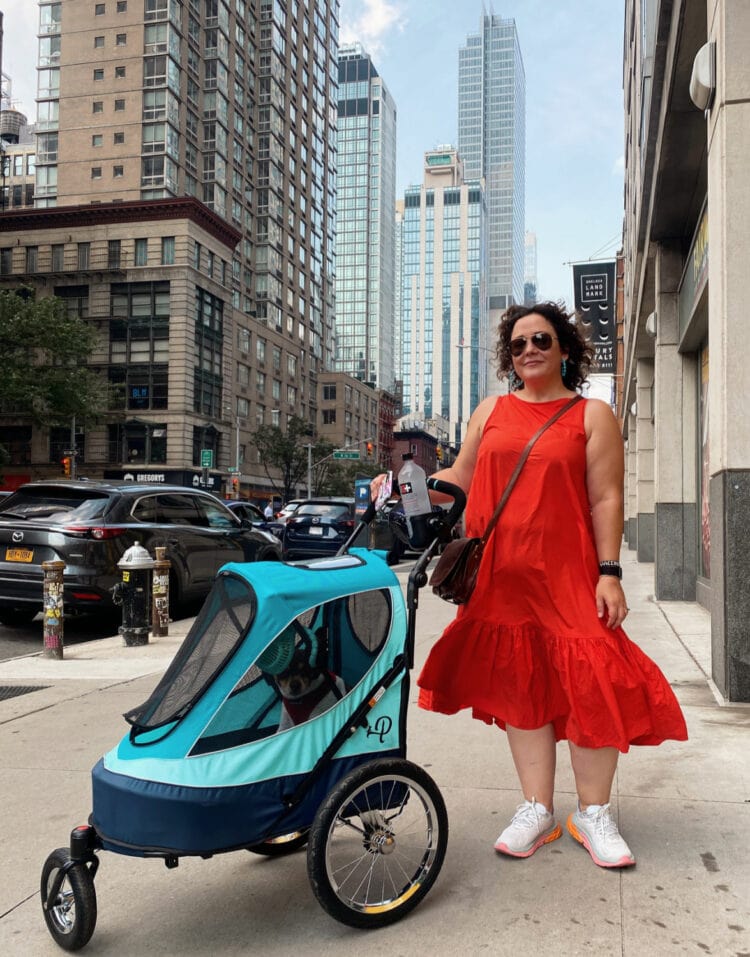 But at the end of the summer, I decided to donate the black dress. It served its purpose being an easy thing to throw on with Birkenstocks and a pair of Thigh Society slipshorts to run errands, walk the dog, or wear as loungewear around the house. But it wasn't quite right.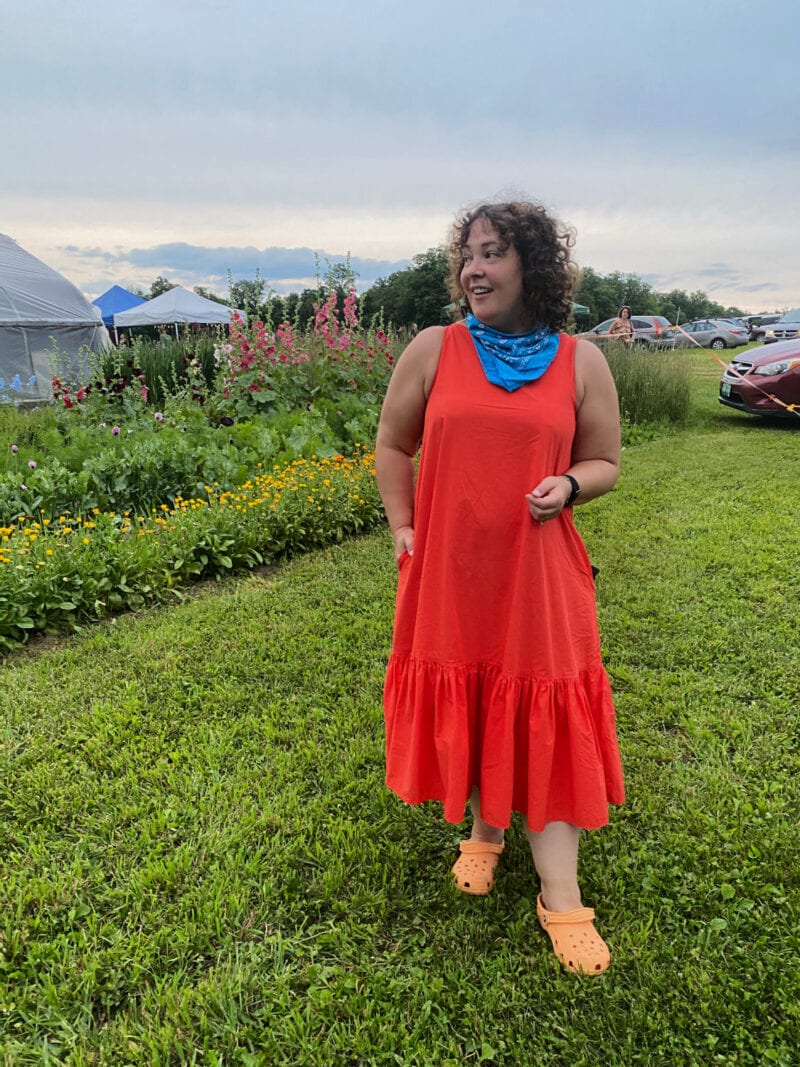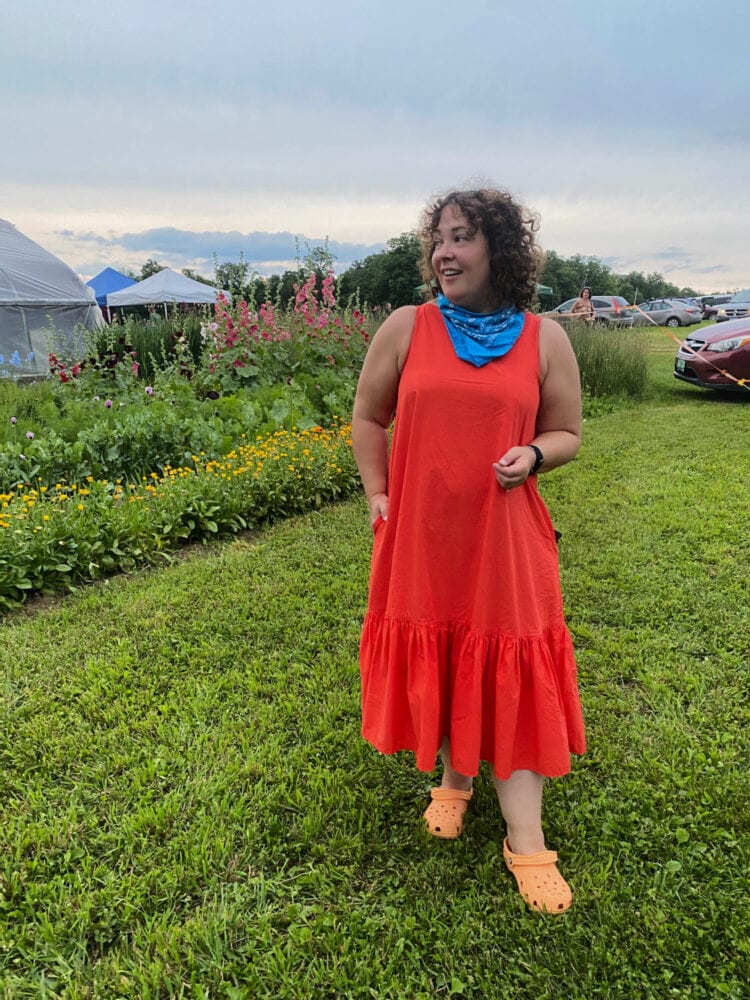 I wore it on a 12-day road trip up the East Coast, finding it perfect for sightseeing in NYC with a pair of sneakers, and enjoying an event at a farm in Vermont (that time styled with a pair of Crocs).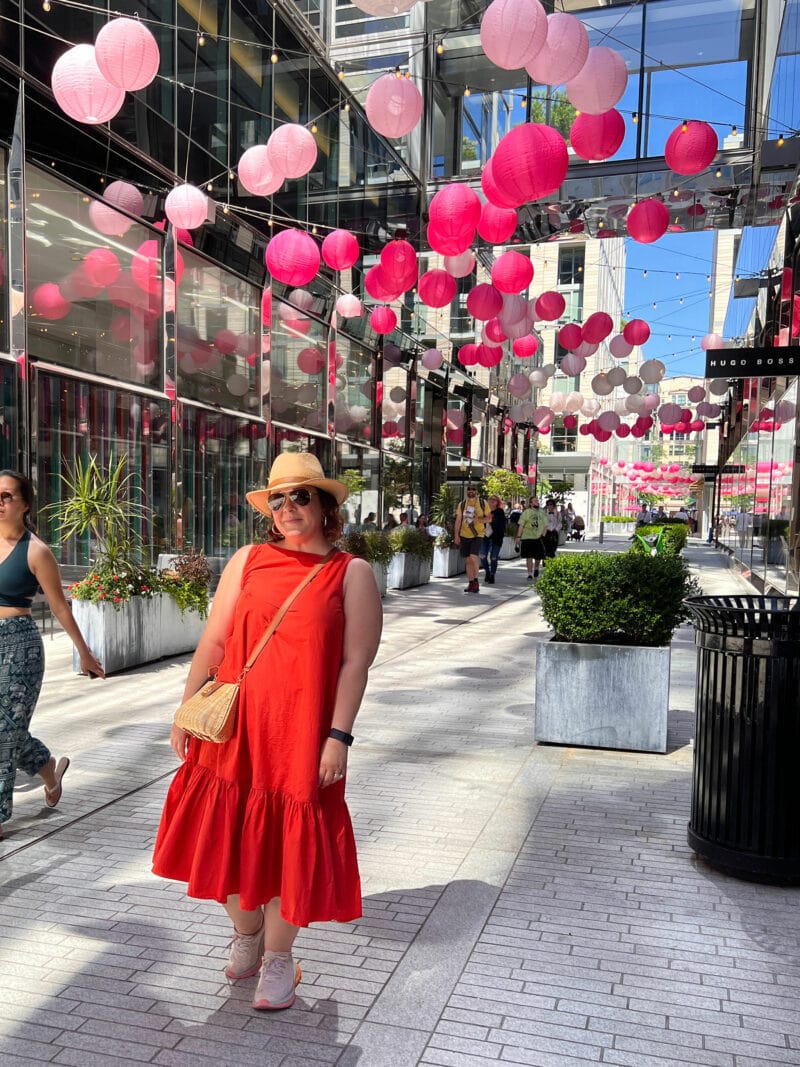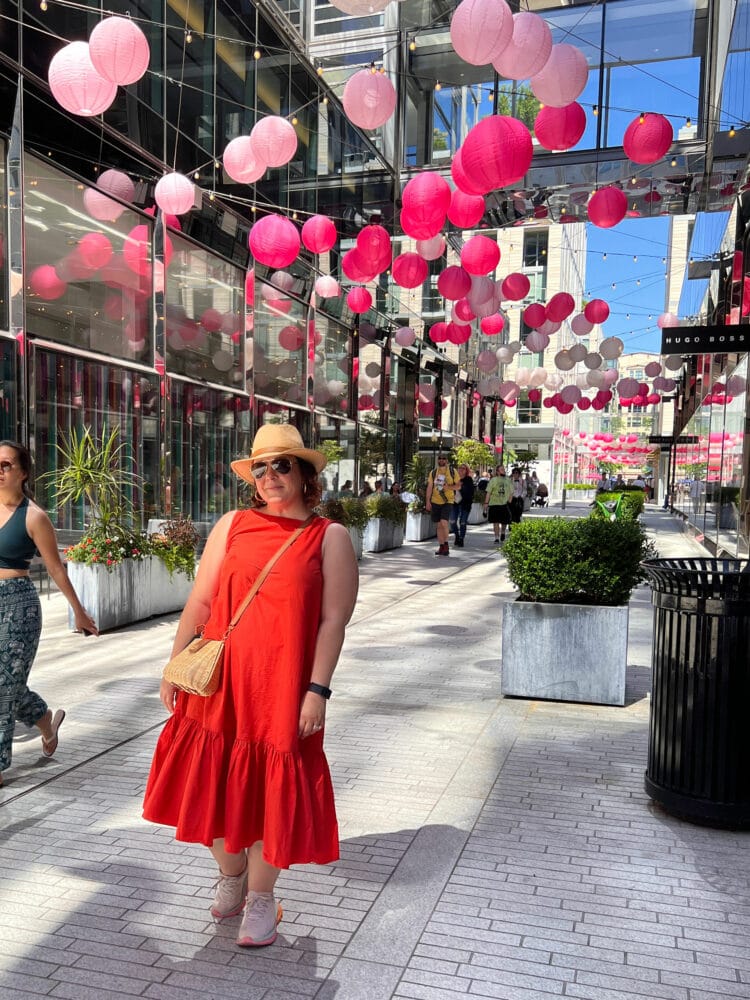 Just last summer, I took it with me for a romantic DC weekend for our wedding anniversary. It again proved to be perfect for sightseeing on a hot summer day, not clinging to my sweaty back and legs, and having pockets deep enough to hold a water bottle. By the end of last summer, this orange dress was looking a bit faded from all the washing and wearing and I knew I'd want a replacement for this summer.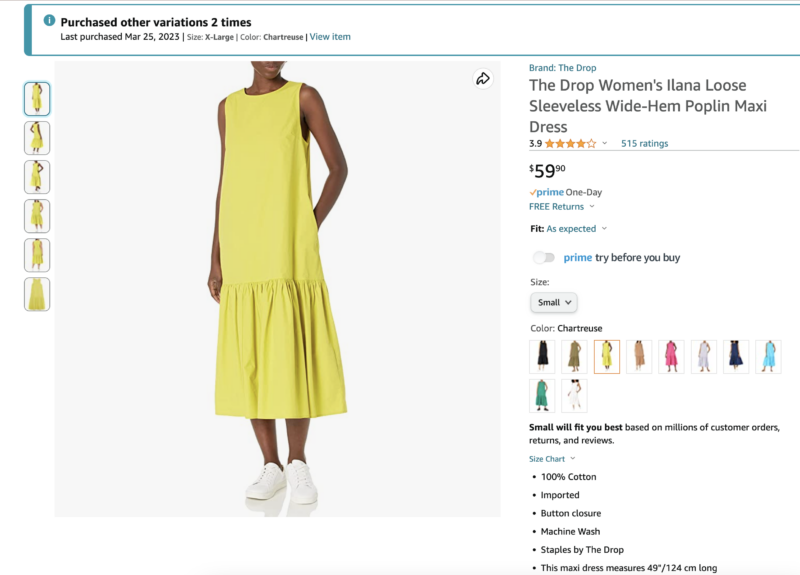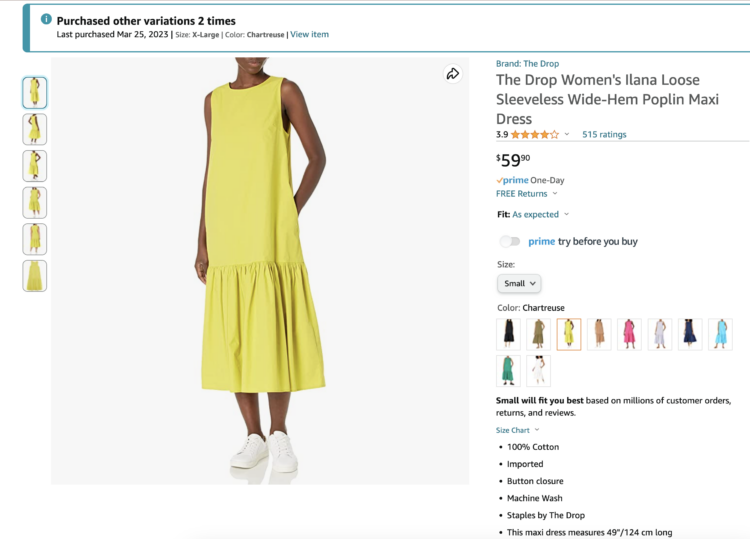 All of them are pretty great; you can find neutrals and brights. I was thrilled to see the dress in chartreuse. Like orange, it's a bold color that is surprisingly versatile, and a color that even if it's not "your color" it's enough of a statement to look great on most anyone.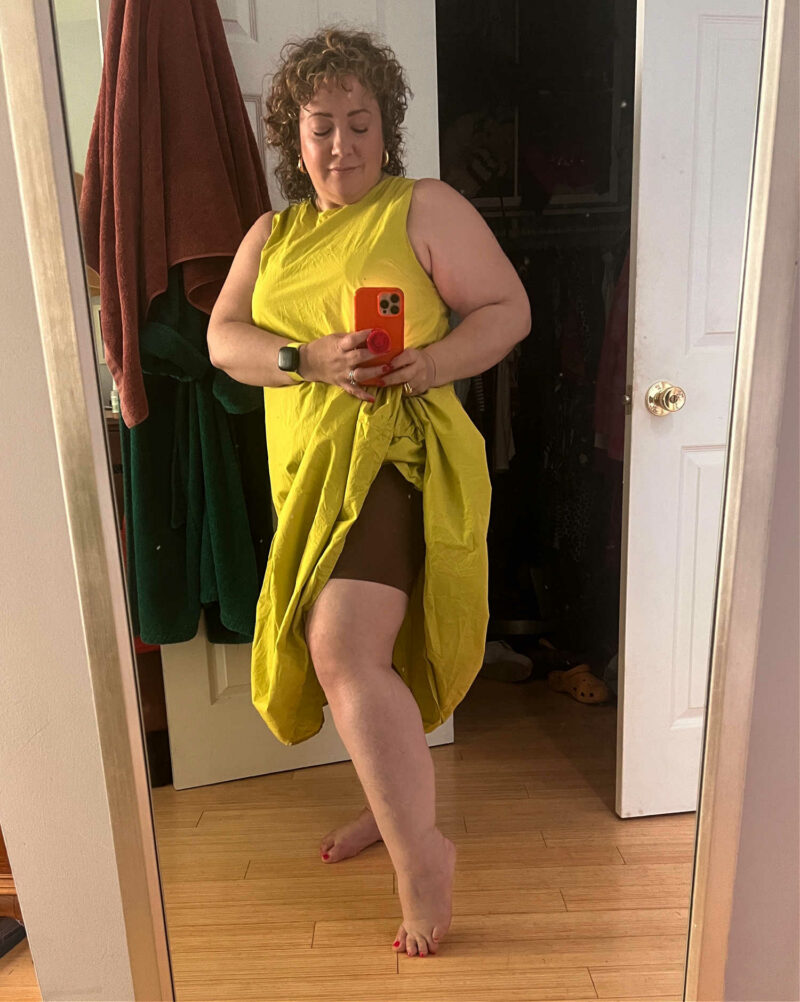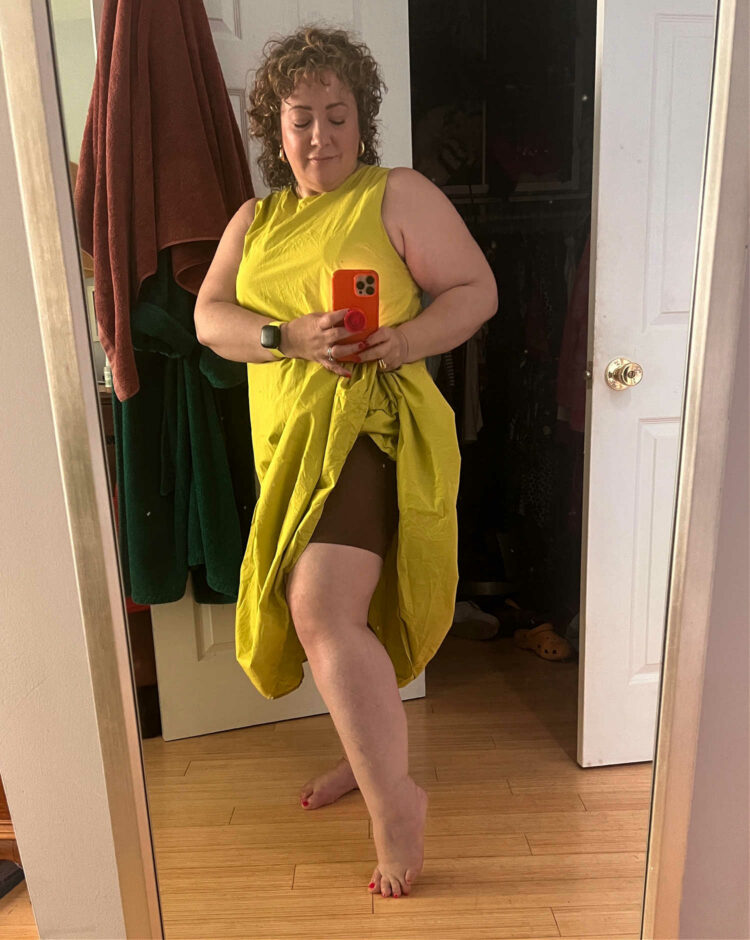 Chartreuse I find even more versatile than orange in that it's a color that can look dressy with a change of accessories and what other colors it is paired with. Chartreuse with olive is a whole other thing than chartreuse with hot pink which is so different from chartreuse with black and white and chartreuse with gold heels and hoops looks downright luxe while looking equally cool with white sneakers and an athletic-inspired belt bag worn as a crossbody.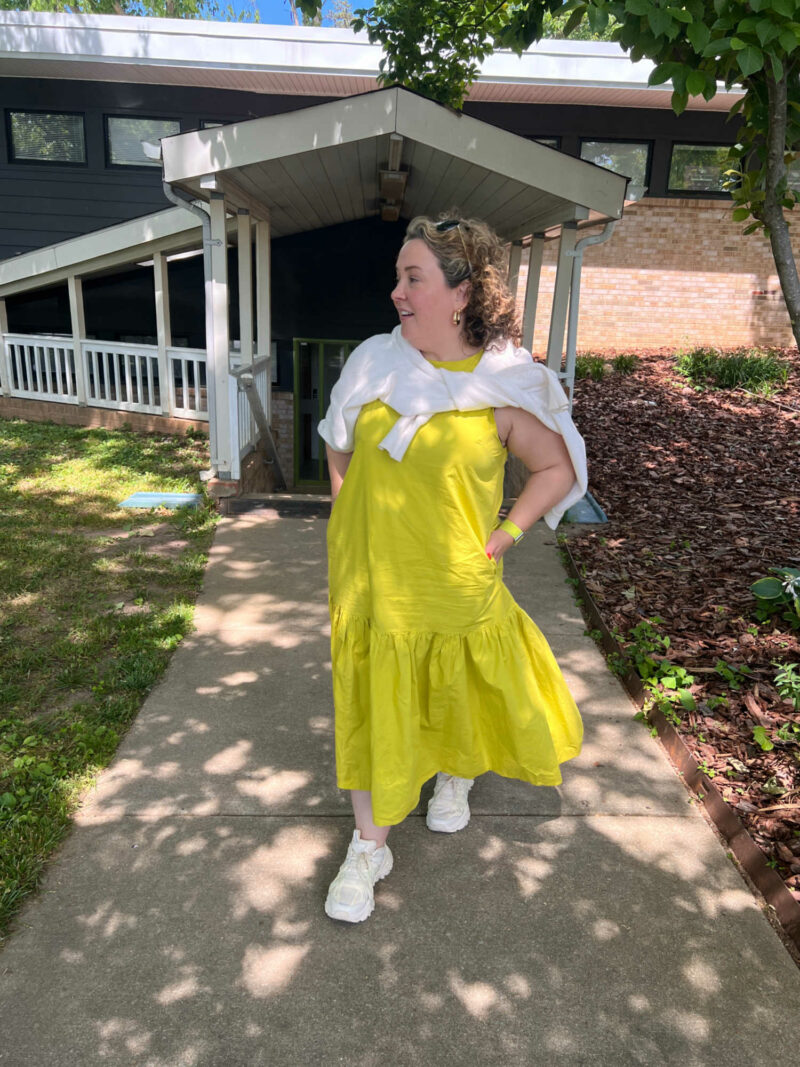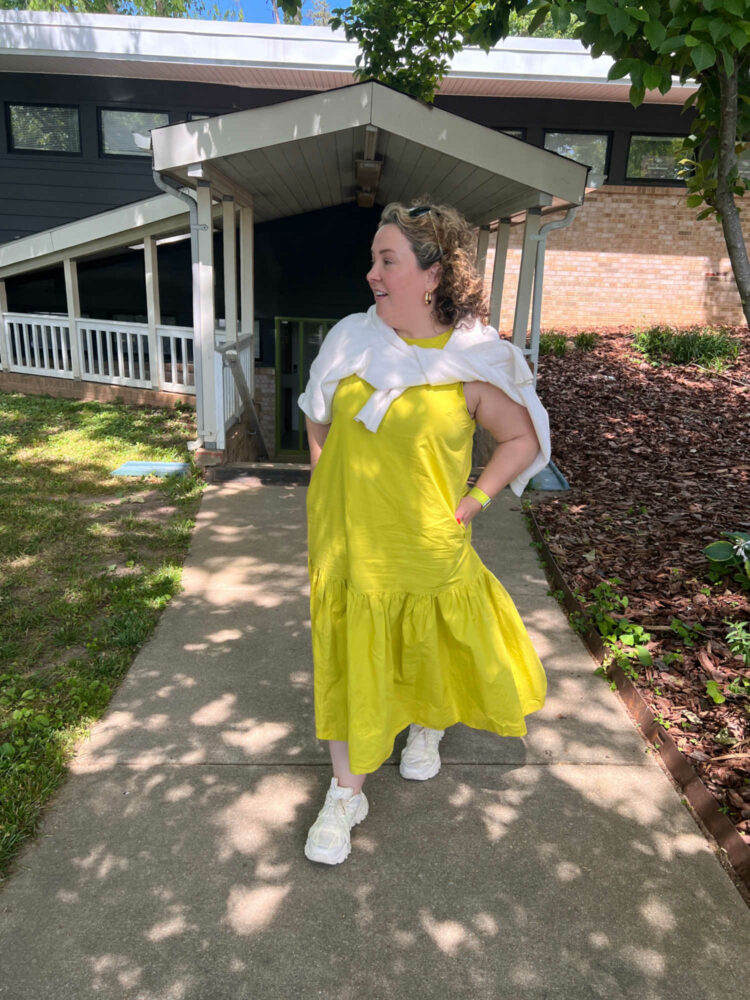 I decided to size up to XL to fit my bust, feeling that this trapeeze-style dress is already a loose fit and a little more volume below the chest won't be terribly obvious. I found the XL dress roomy enough for all my curves, but not gaping under the arms or too long on my 5'3″ frame. I washed it on hot and put it in the dryer to see if it would shrink a hair and it did, but not so much it was too snug anywhere.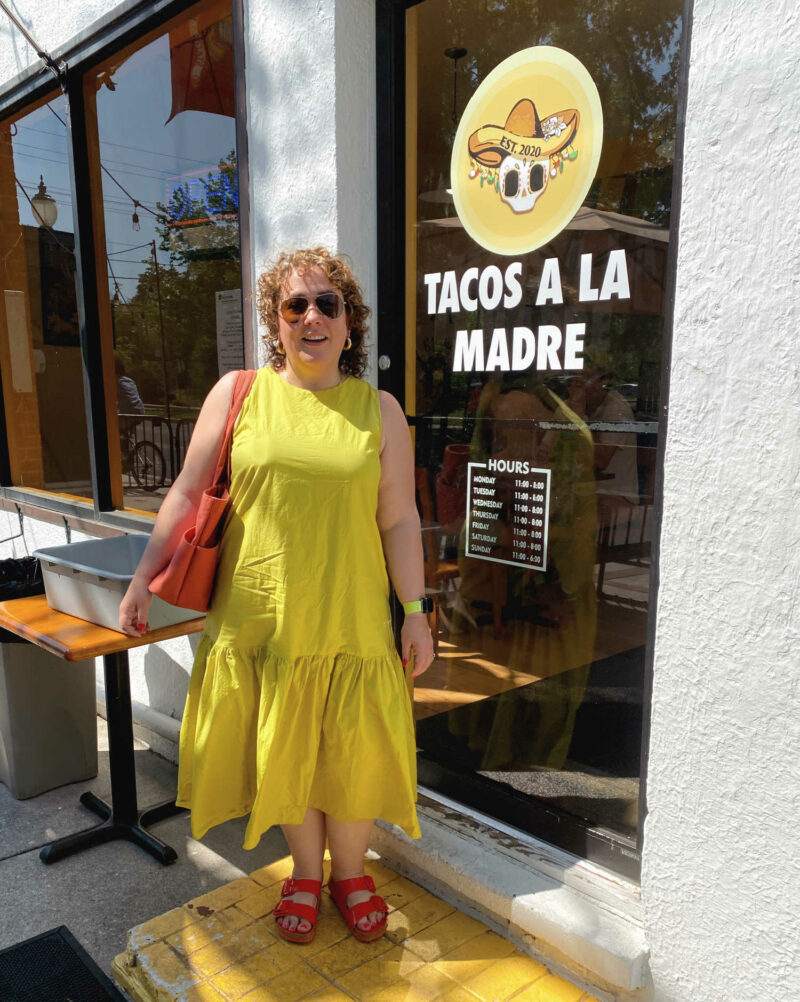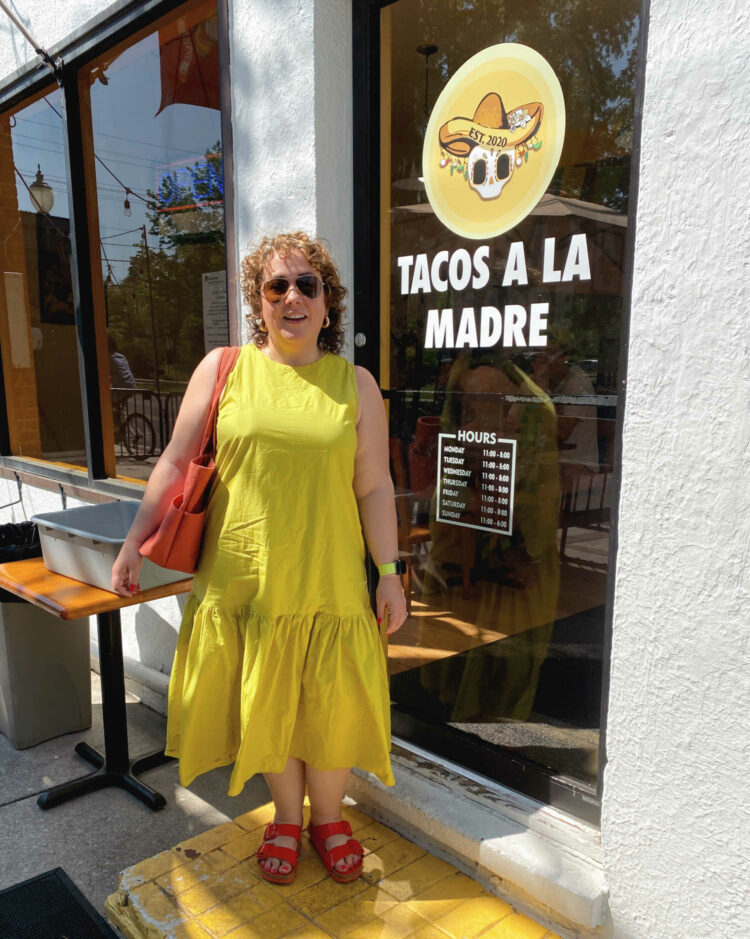 And this dress is rivaling my orange Christopher John Rogers for Target dress in regard to how often I wear it and how versatile it is.
Some ways I have styled it: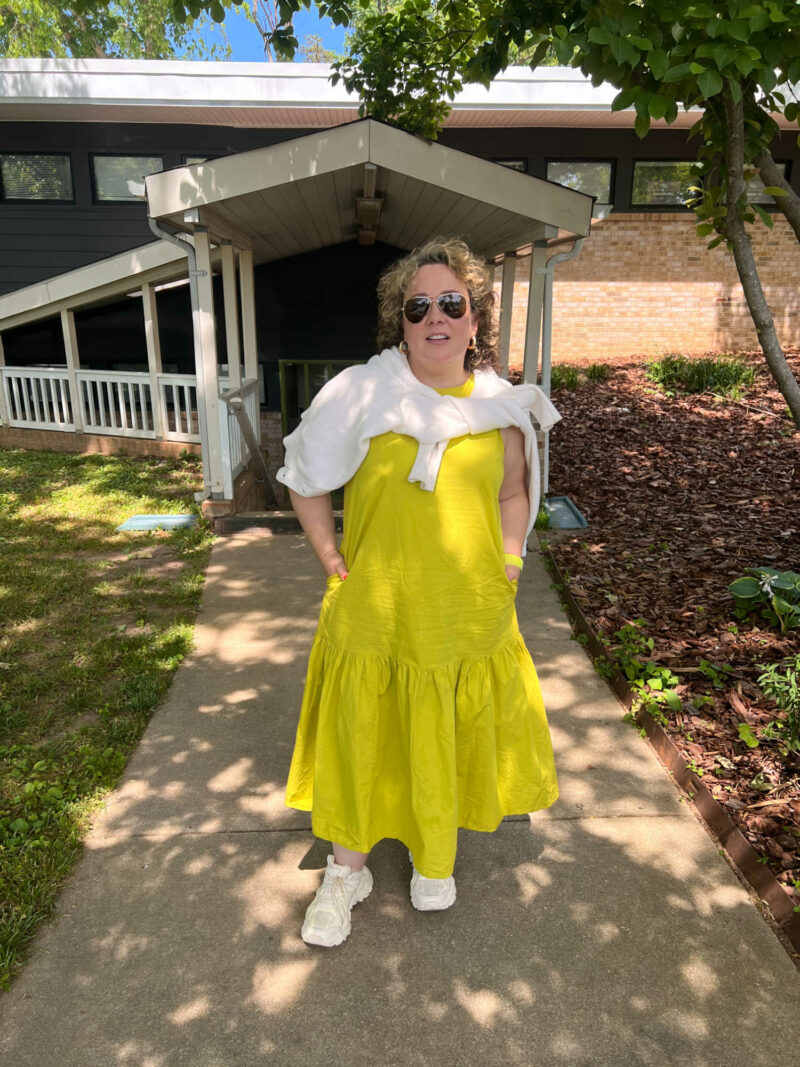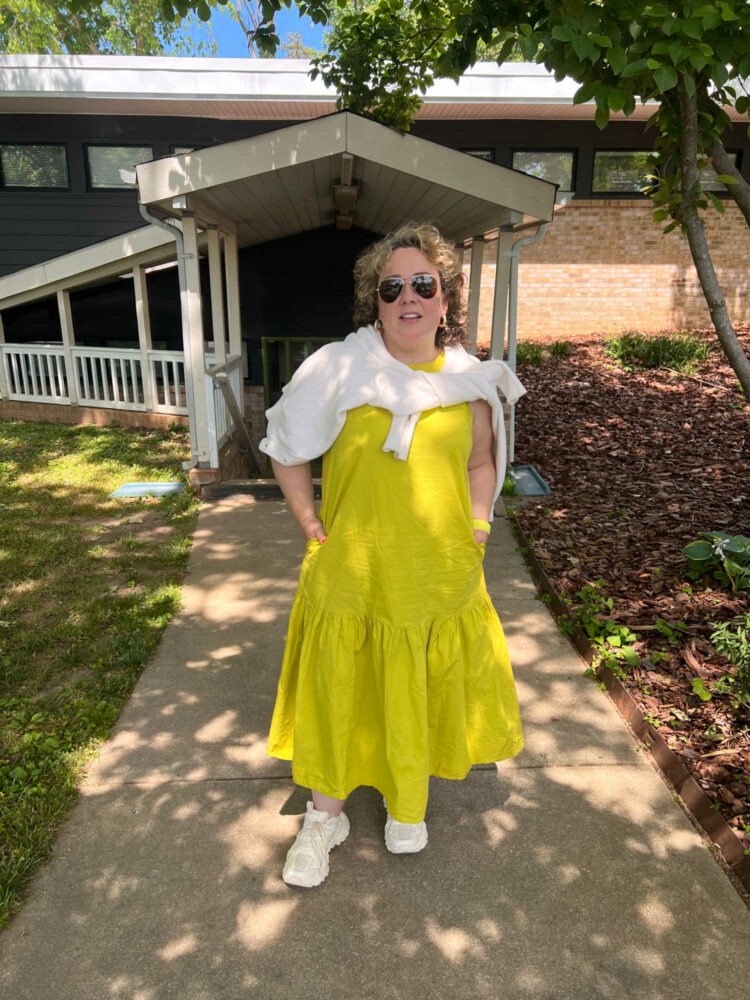 Though I put it in the dryer the first wash, I now let it air dry by just hanging it on a plastic hanger off my shower curtain bar. It's dry overnight, and it looks okay being a bit rumpled. If you want it crisp, it's easy to iron or steam, but I don't think it's necessary. In fact I think it looks cooler and dare I say more expensive when it's imperfect.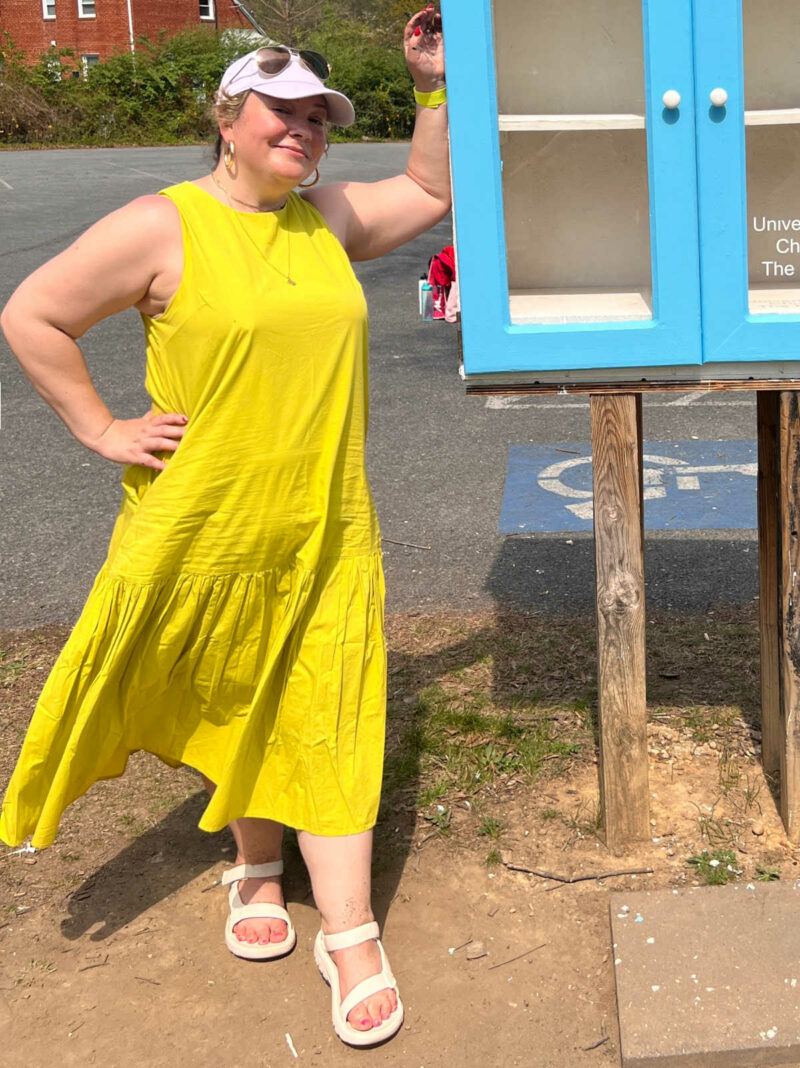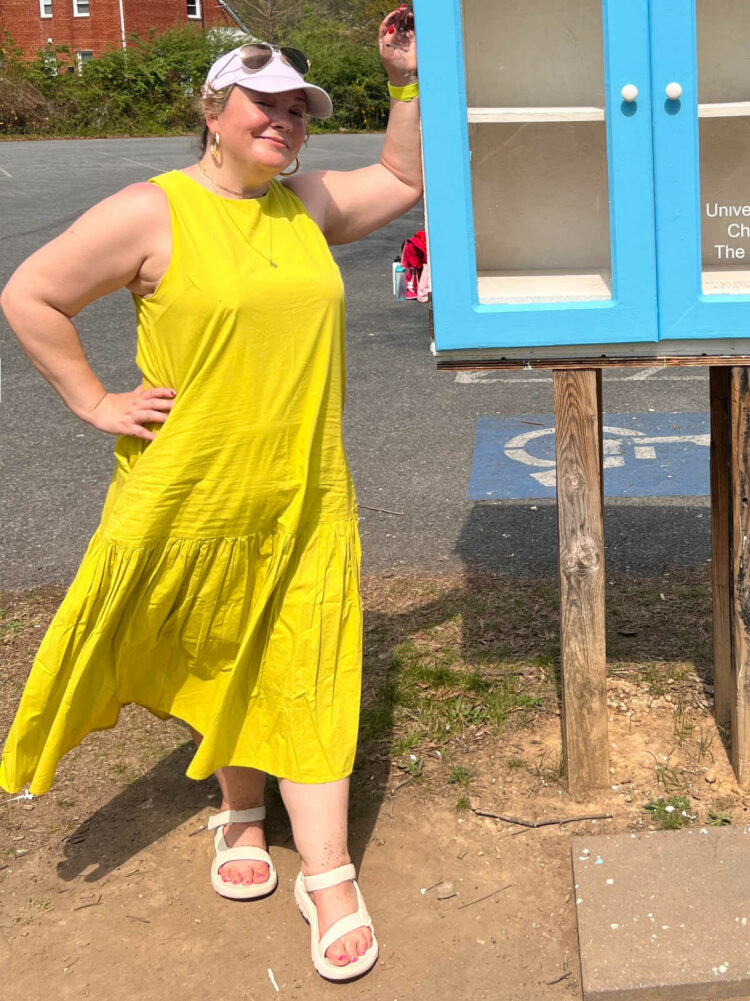 Like my orange dress, this dress has deep pockets so I can fit a water bottle, my sunglasses, and my phone without issue. It's opaque; I can wear any color underpinnings of any texture or style and they're hidden. It doesn't crease easily; I can sit in it for hours in the heat, stand up, and not have an accordion at my crotch or a butt imprint on my backside.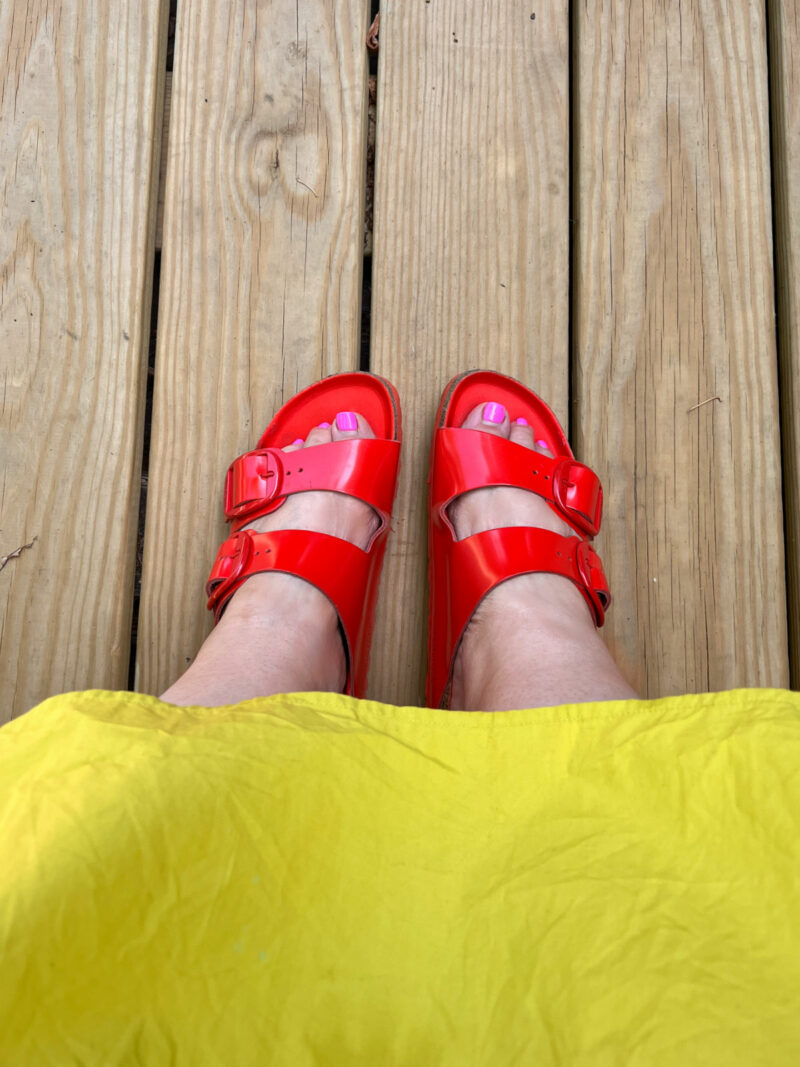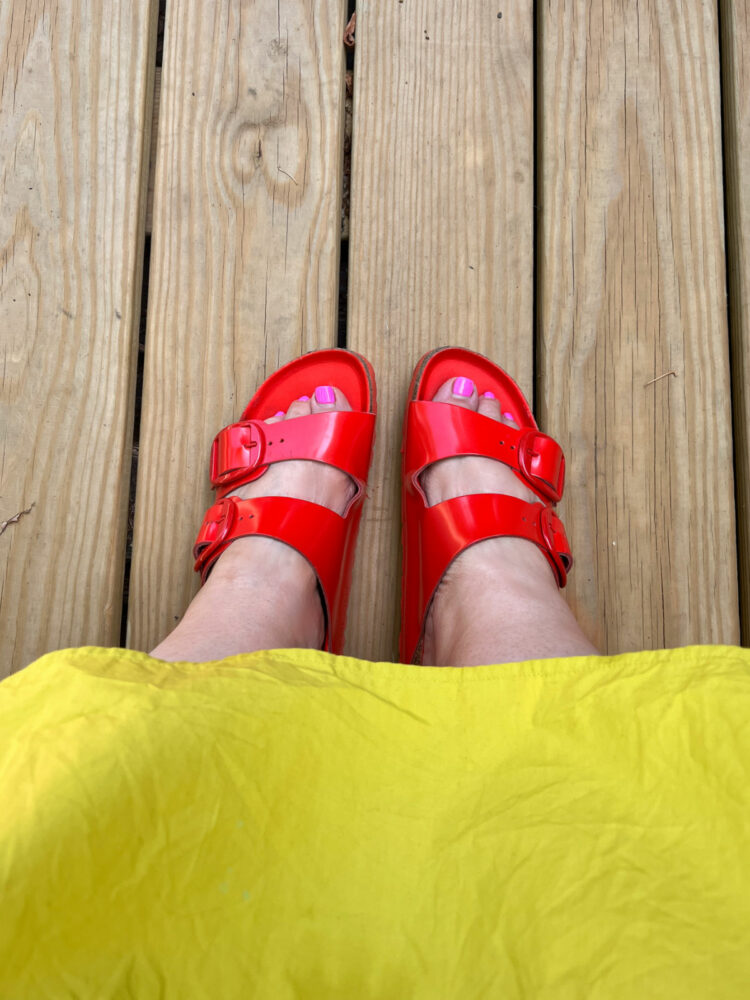 A few weeks ago, I was in The Washington Post for an article about Amazon fashion. The journalist found my post about how I am over Amazon's The Drop and wanted to get my perspective as someone who isn't all sunshine and rainbows regarding Amazon. In the interview, I shared how I do find most Amazon fashion crap, a lot of the brands sold there sketchy, but I have found the occasional gem such as this dress.
I wouldn't call this a "flattering" dress, but as a grown-ass woman, I know that comfort and joy trump style rules. This color brings me joy, and being breezy both literally and figuratively with this versatile dress is why this is the dress I wear all summer long!