This article may contain affiliate links; if you click on a shopping link and make a purchase I may receive a commission. As an Amazon Associate, I earn from qualifying purchases.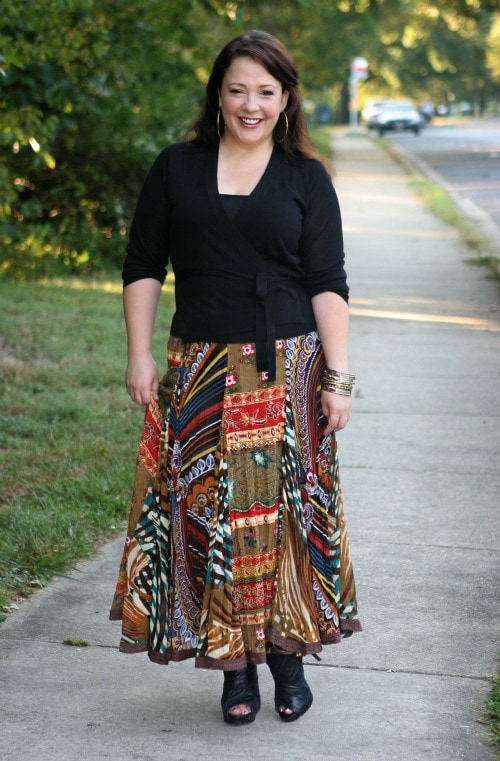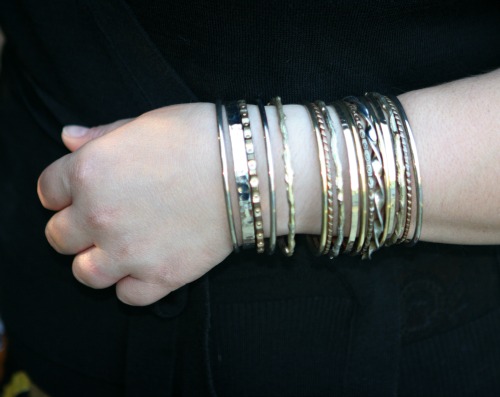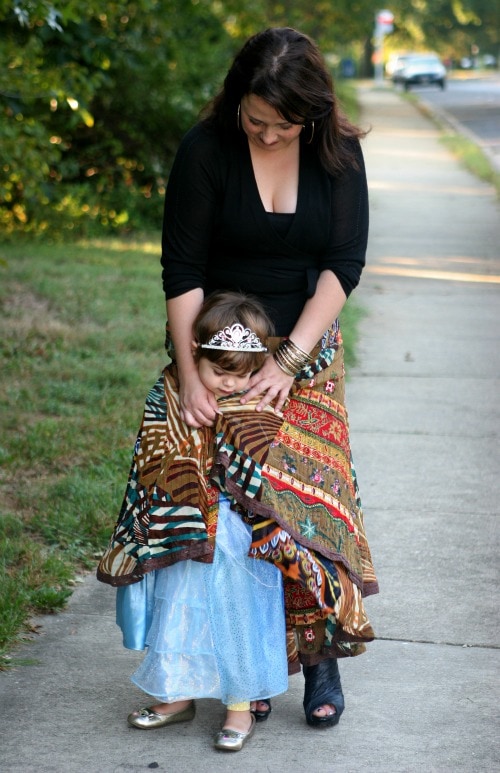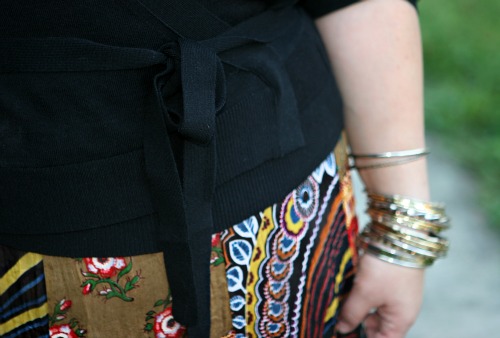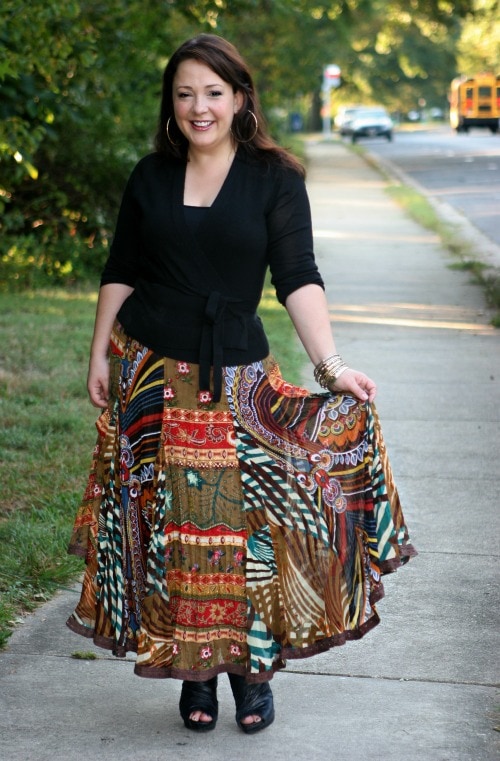 Sweater: Ann Taylor
Tank: H&M (similar)
Skirt: c/o Soft Surroundings
Bracelets: Nordstrom, Ann Taylor, Lauren Ralph Lauren, c/o Soft Surroundings
Earrings: Claire's (similar)
Shoes: Miss Sixty (similar)
This morning was pretty rough and I didn't have much time to pull an outfit together. While brushing my teeth I put this outfit together in my head. The skirt is comfortable and cheery, the top is clean, the shoes let me run if I am late. Glad it worked out.
We inherited my father-in-law's dogs when he passed away in October 2008. While the dogs are good souls, it wasn't something we expected or necessarily wanted. However, the dogs have become a part of our family. Cindy has gone from being aggressive and always trying to escape to being Emerson's patient and gentle best friend and an incredibly loyal buddy who sees our house as her home. Alfie is another story, and I think a lot has to do with his age. He's not in pain or have a specific health issue, he's just getting weird and brittle with the years and we just give him space, and make sure he is cared for and comfortable.
This morning I woke at 4:45am to a horrible scream from downstairs – Alfie I guess tried to get up off the couch and collapsed and with his fall, his back legs slid under the couch. I raced downstairs, freed his legs but he still couldn't get up. I tried to calm him and he finally was able to get up, though his bladder released from fear. He hobbled outside and was able to get down the deck stairs and go to the bathroom and seemed to get himself going again. I put a dog bed in the middle of the living room floor but he got himself back on the couch. It sucks that I must be at work for I'd like to take him to the vet with my husband. Karl doesn't need to deal with more of this (Ruckus passed a few months ago and it is his dad's dog), and I hate the idea of him having to take Emerson with him. He said he would watch Alfie, see how it goes and if it gets worse or continues he'll take him this afternoon. If he improves like he usually does (we have had so many near-misses with this dog over the years – on death's door and an hour later play-fighting with Cindy and jumping around like a puppy), we'll go day by day.
Anyhoo, with such a start to the morning everything got off schedule. I was again happy to have a wardrobe of mix-and-match pieces that would have me pulled together with little time or thought.
Follow Me | Twitter | Facebook