This article may contain affiliate links; if you click on a shopping link and make a purchase I may receive a commission. As an Amazon Associate, I earn from qualifying purchases.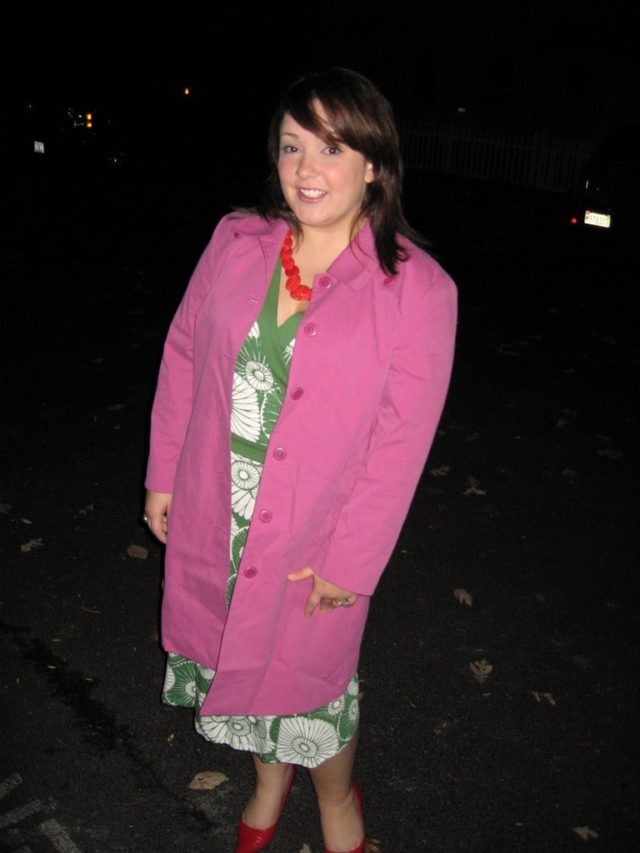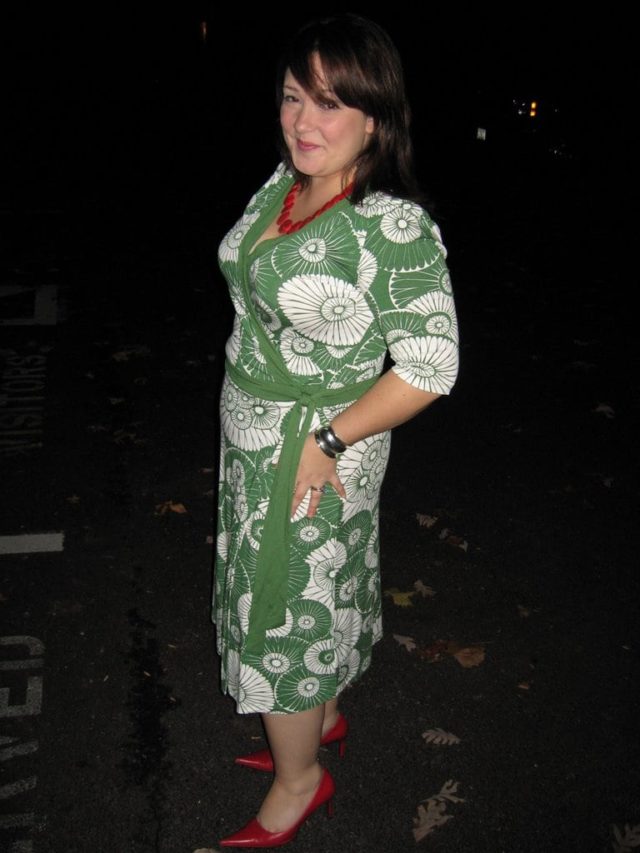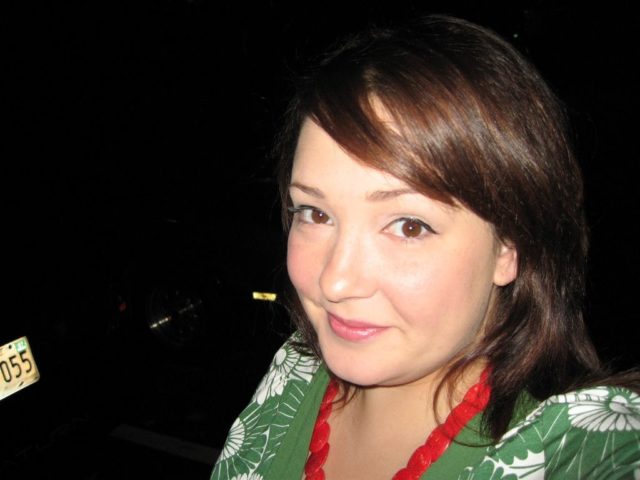 So I got home, and had a quick salad before I headed to the city for the Andre Leon Talley presentation. And I spilled all over my black sweater and pants and was frantic. Hated my hair, outfit ruined, and just having an all-over grumpy day. I went upstairs and straightened my hair really quick, and put on one of the only clean things in my closet – my green and white print wrap dress from H&M. Red necklace, same red pumps, added some liquid liner and figured I was fine enough. Who cares, I don't know these people and will never see them again. It was slightly chilly, so I wore my raspberry pink trench from Ann Taylor Loft. I felt a bit as though I looked like I was wearing a costume more than an outfit. I felt spunky, not chic.
I met my sister. She was wearing a black merino turtle, black skirt, tights and the same Target round-toe pumps I had. I guess it was for the best that I was not wearing black too. However, it really wouldn't have mattered. The audience was 95% female, and 90% in black. There were some fashion victims there, a few who werre wearing clothes as covering more than fashion, and a few amazingly dressed women. The majority were conservatively dressed, which is to be expected int he Nation's Capital.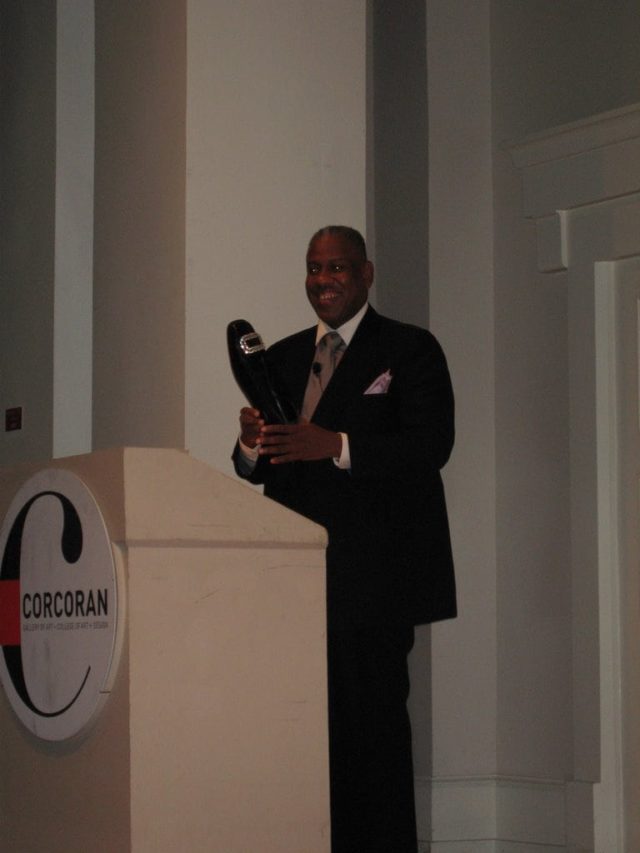 Andre Leon Talley was chic, elegant, funny and friendly. He did a slide presentation on the looks for Spring 2007 and then had a Q&A (review can be found on my other blog). Afterwards we had a reception. My sister grabbed a skewer of feta and watermelon with a basil sauce and it spilled all over her sweater. My drink dribbled on my hand and the equivalent of Karo syrup was all over my right fingers. Tried to mop it up with a napkin and the white paper stuck to my hands. We felt so unsophisticated at this point, and we both weren't feeling too well that we left before meeting Talley face to face. For the best, wouldn't not be too chic if I went to shake his hand and he stuck to me.
This picture to the left is of Andre Leon Talley. We had amazing seats, second row. Someone asked him about his shoes (the same ones he is wearing in this month's Vogue, the one with Cate Blanchett on the front). They were custom made for him by the shoe designer who originally designed them for Jackie Kennedy and lee Radizwell. He took one off so we could see better, and I noticed he was wearing maroon silk socks. How fun!
Anyway, what I learned from the night:
For Spring, invest in flat shoes, chunky shoes, and 1940's inspired shoes
If you wear a very simple basic outfit, you can make it stylisyh just by accessories and that's what true fashionistas do
When in doubt as to the ingredients of a signature cocktail, stick to the sparkling water. If it spills, it won't make you goopy and sticky and gross.
A green and white dress from H&M with red pointy heels was not the best fashion choice.
Even Andre Leon Talley mispronounces all the crazy fashion terms out there. Herd some interesting pronunciations for patent, lingerie, Bette Davis, provocative and such. But it made me like him more, made him more… human.