This article may contain affiliate links; if you click on a shopping link and make a purchase I may receive a commission. As an Amazon Associate, I earn from qualifying purchases.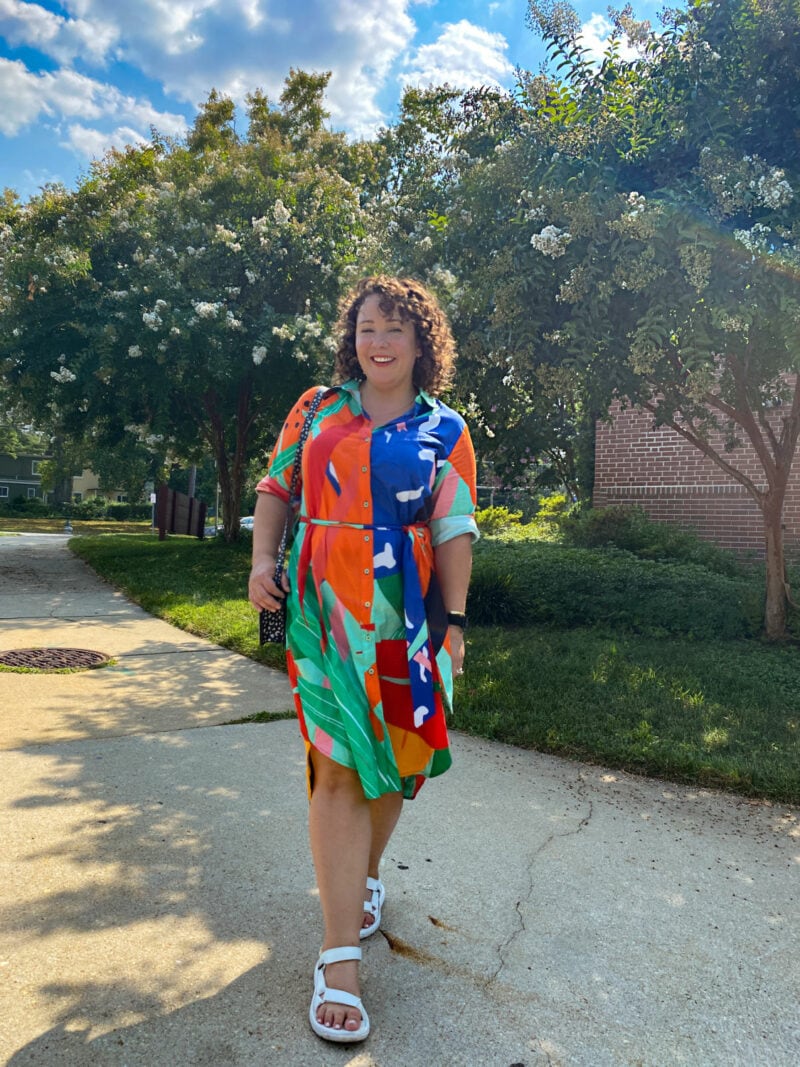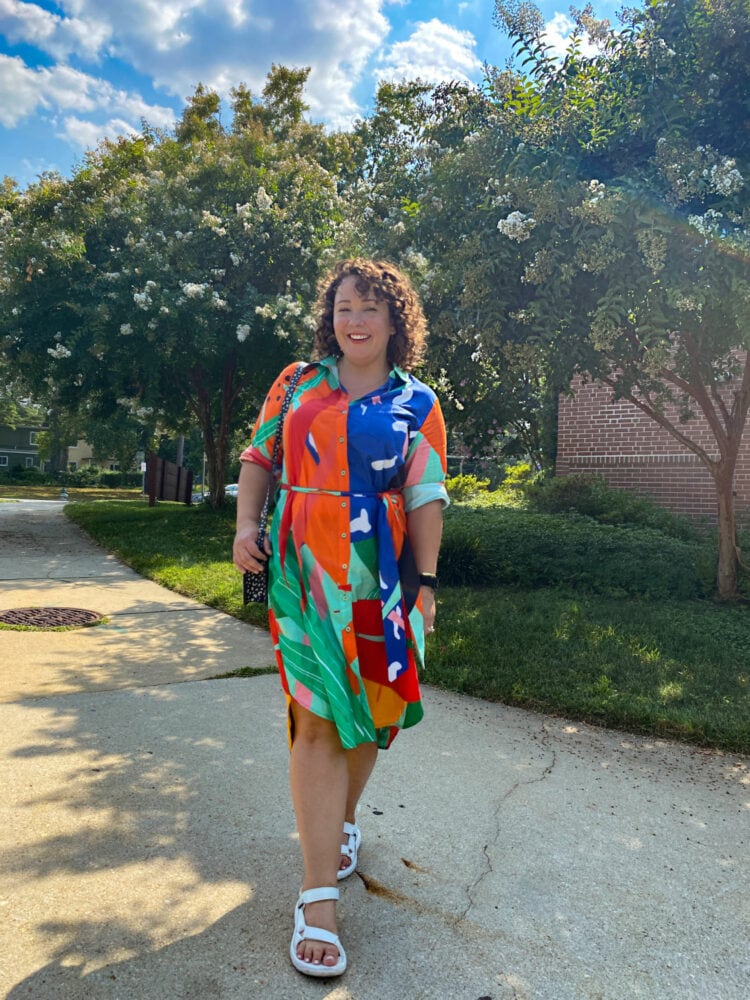 It's clear I am a fan of the athleisure brand Dressed in Joy by Mikeala Pabon. I follow both the brand and Pabon on Instagram, and I own several pieces from her line including these green floral athleisure by Dressed in Joy. I also signed up for emails to be notified as soon as new collections and prints drop. And when I saw that Dressed in Joy dropped a resortwear/non-athleisure collection I never clicked a link so fast to make a purchase. It was a hard choice of what to get but I decided on this Dressed in Joy shirtdress in size Large.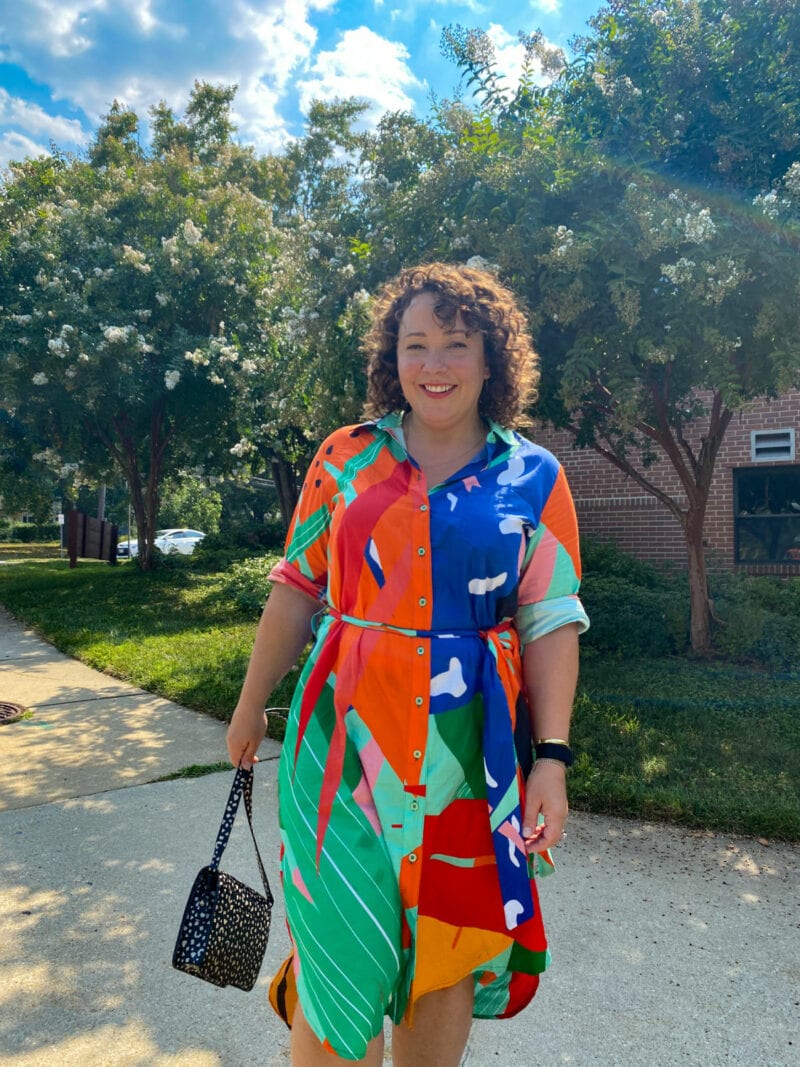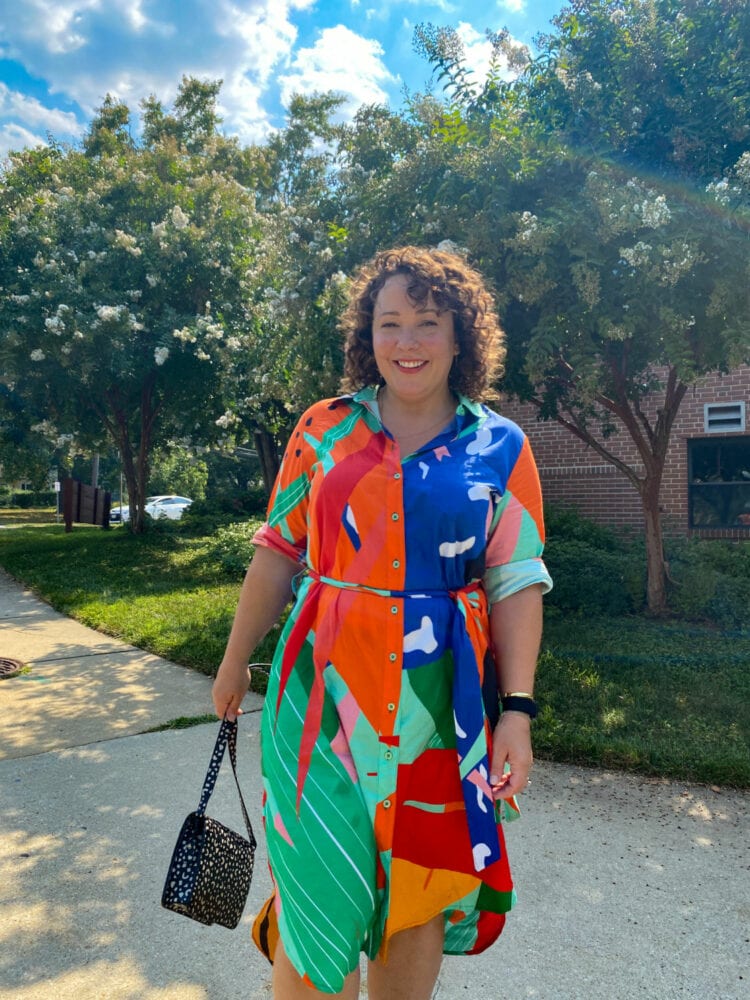 SUCH a good purchase. And because it is such a good purchase, I am wondering why Dressed in Joy felt the need to refund my purchase. I am writing this hoping I'll encourage some Dressed in Joy sales because, after four purchases from this brand, I feel confident recommending Dressed in Joy and wonder if there are some negative reviews out there that I can cancel out?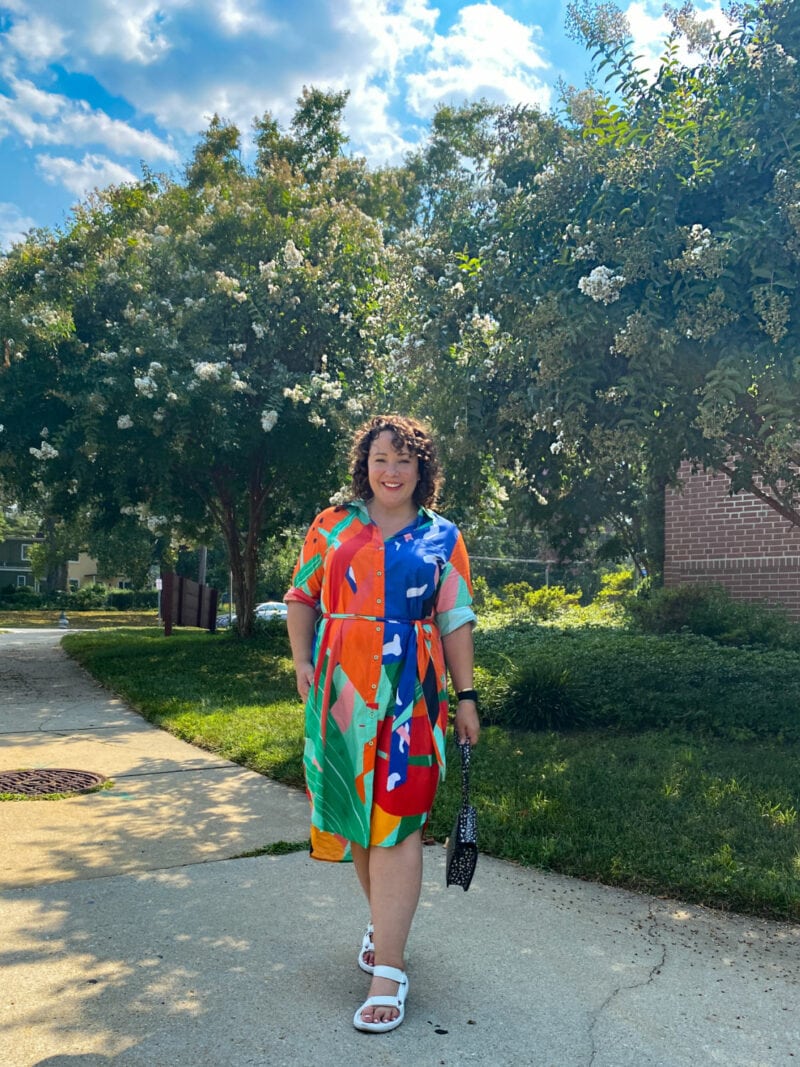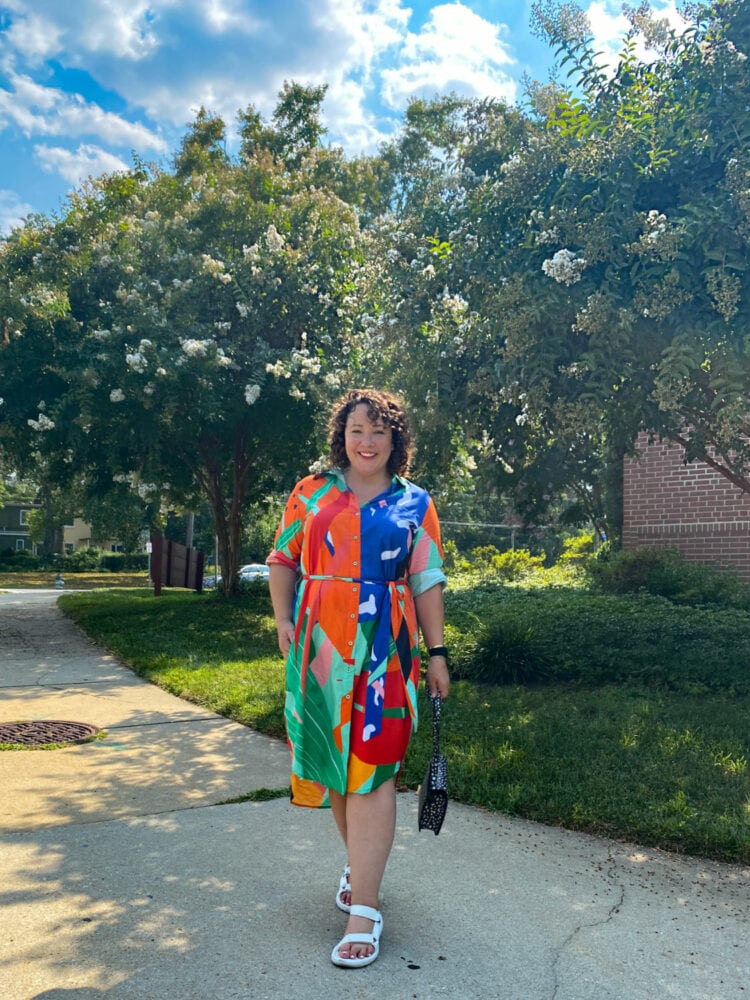 I placed my order with Dressed in Joy on May 14th, and it was delivered June 18th. I'll admit that's longer than my previous Dressed in Joy orders but I don't think anything out of the ordinary for a non-chain retailer especially when deliveries in all sectors have been all out of whack for a while. A hair over a month didn't bother me; right when I was ready to wonder what was wrong with my order I received notification that it was shipping.
The dress arrived and it looked just like it did on the website. The fabric was soft, the style simple and classic. The sleeves were a hair long for me which is to be expected as I am 5'3″. The buttons are white pearlized, the stitching is white but subtle.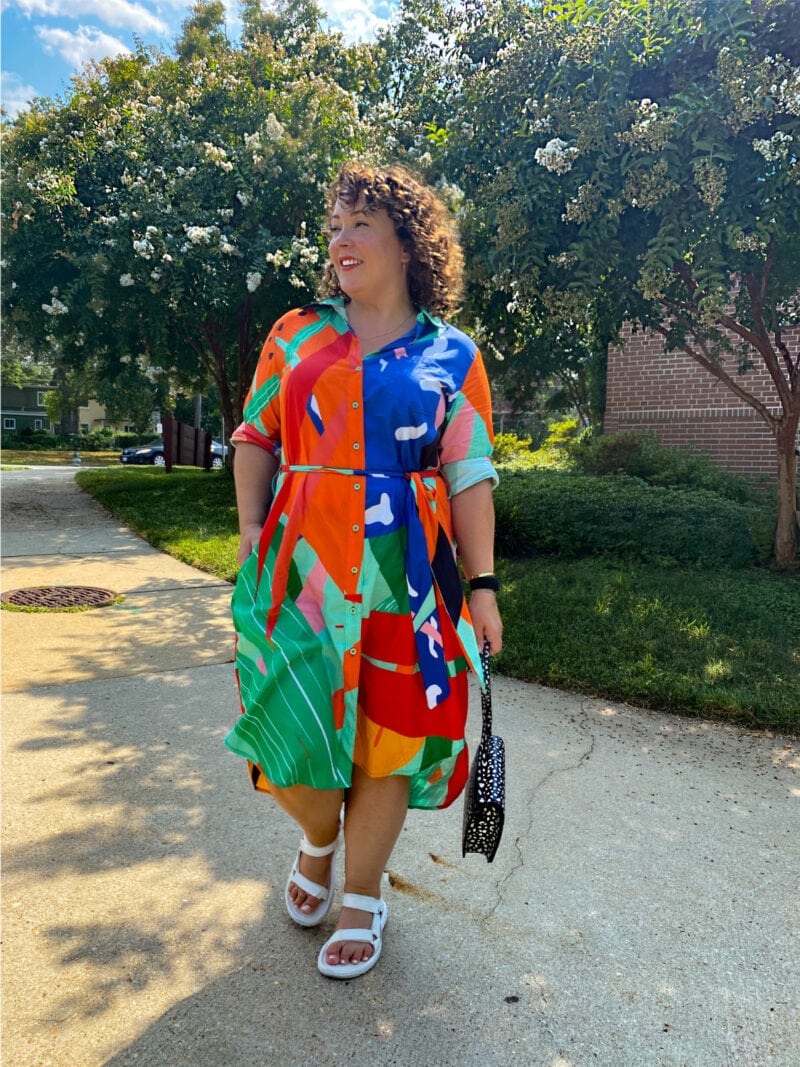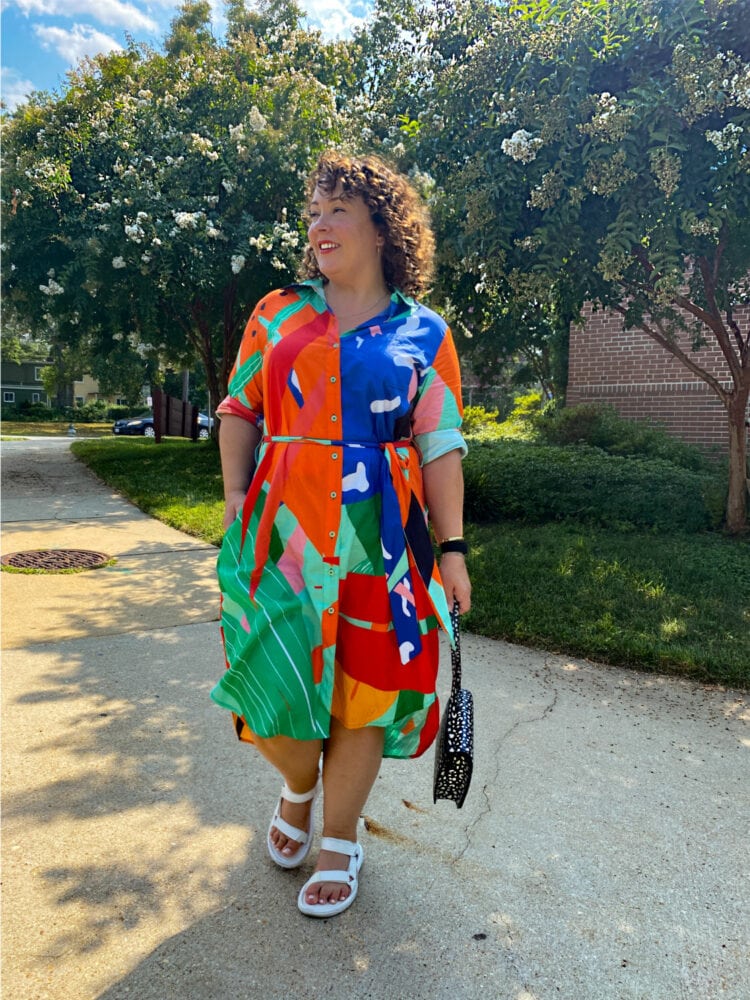 I have washed this dress twice and line dried. I haven't ironed it since laundering it. The self-belt is creased in the back where it goes against the small of the back; if the self-belt had more stability it would be great but this isn't a dealbreaker. The sleeves from being rolled are too wrinkled to wear buttoned-down without ironing or steaming, which I think is to be expected. The pockets are deep enough to hold my large iPhone, but it does cause the dress to veer to that side but again… to be expected.
When researching this email I received from Dressed in Joy about problems with the collection, I found that Dressed in Joy had some exclusive resortwear pieces available on the Resonance website. I recognized Resonance from my The Kit NYC review. And I wondered if that was the issue with this collection? And maybe that explained some of the issues I also found with The Kit clothing?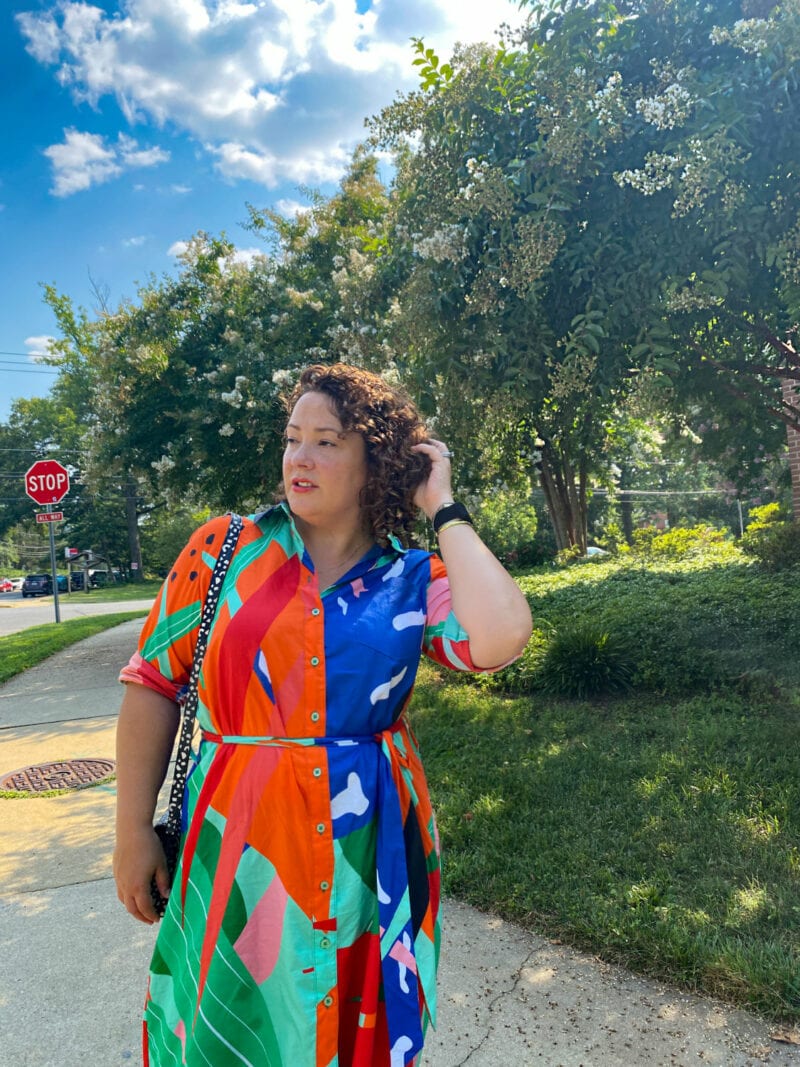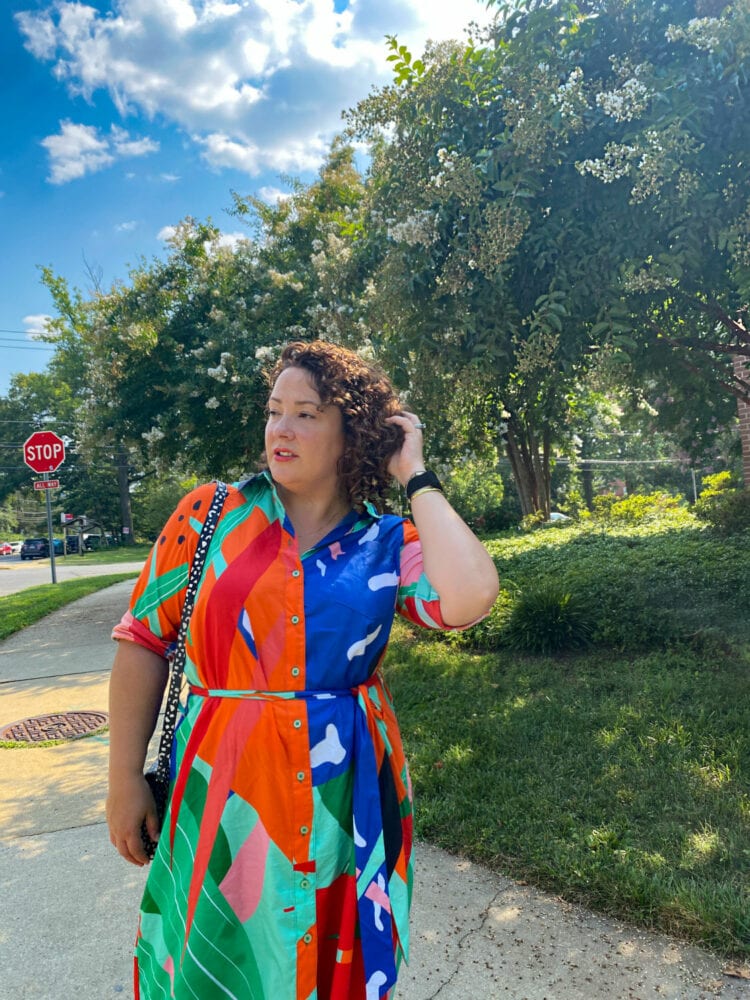 Unfortunately, this dress is not available at Dressed in Joy. I hope the brand brings back some more pieces like this in the future; I'll be making a purchase. But since you can't buy this dress, I gathered some other similar concepts in the carousel below. I also think this pink cotton shirtdress from Chico's is a good alternative that I also love wearing.
Shop Colorful Shirtdresses:

Anyway, I love this dress. I've worn it several times. I wore it to lunch with some influencer friends with my gold Margaux sandals. I wore it to a friend's house with my Birkenstocks. And I took these photos after running errands and going shopping with my mom.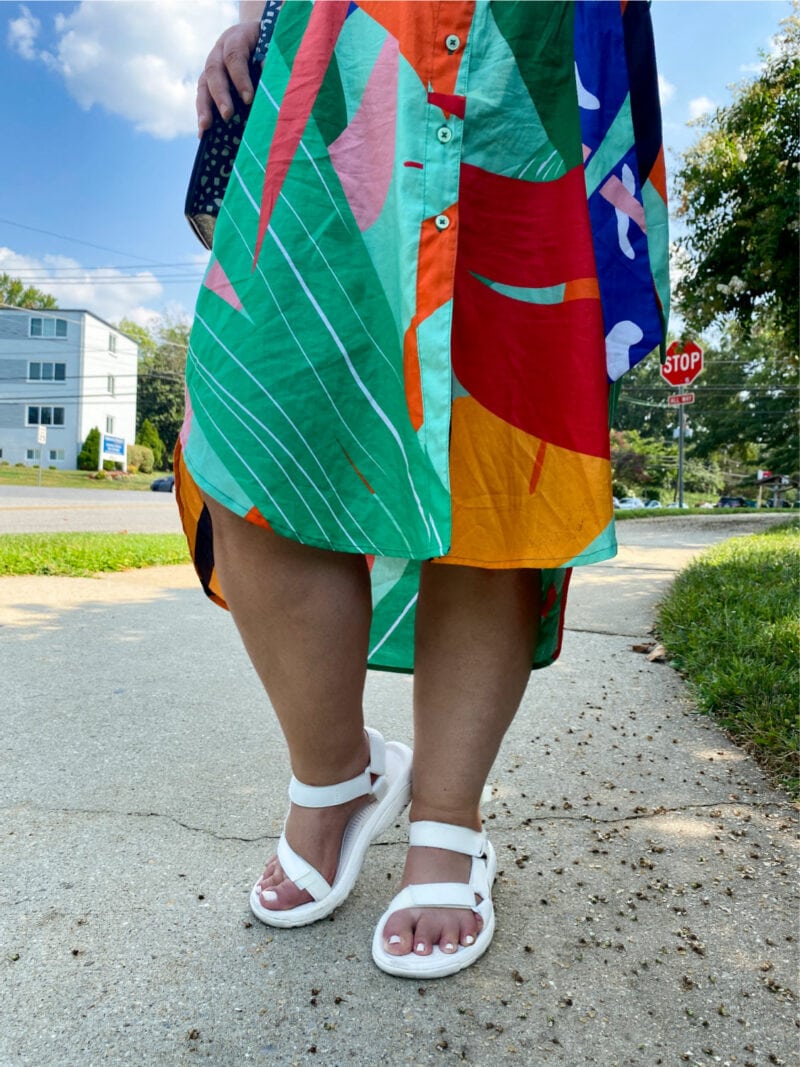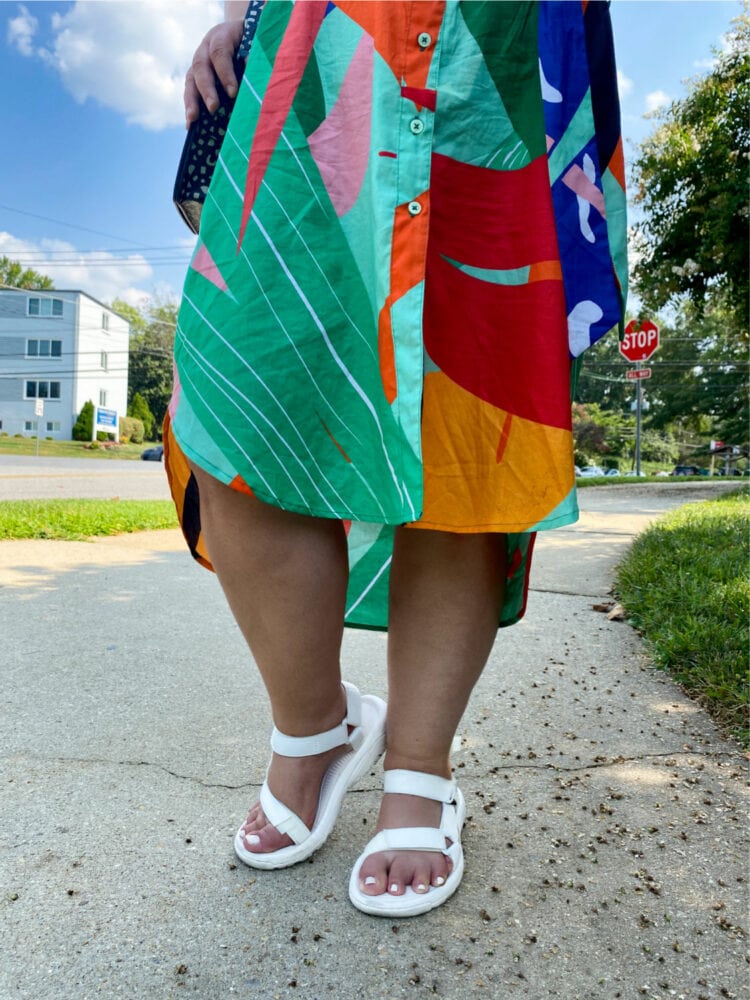 These are the Teva Hurricane sandals; I mentioned them last week in The Friday Shop. I have never found Tevas to fit my wide feet with short toes (or if they did they rubbed my pinkies raw). But I took a chance with these and have been wearing them nonstop since. I wear them to walk the dog, wear them to the pool, and wear them when running around town. I wish I had them for my summer vacation earlier this month!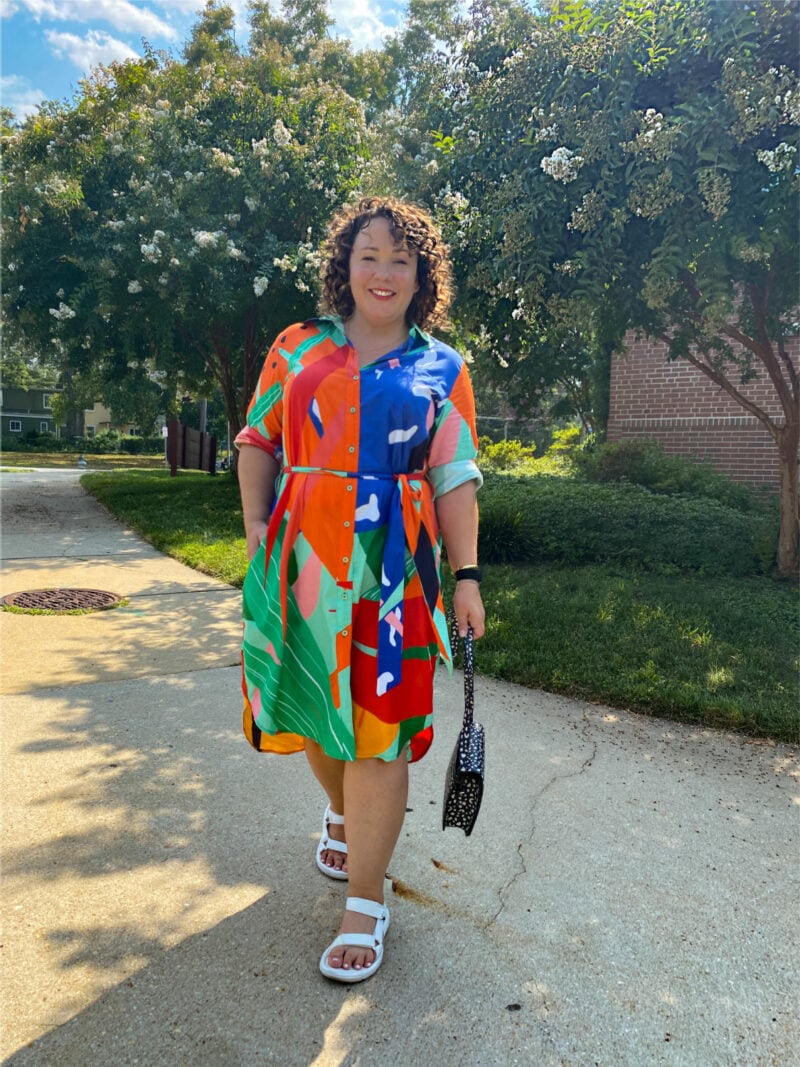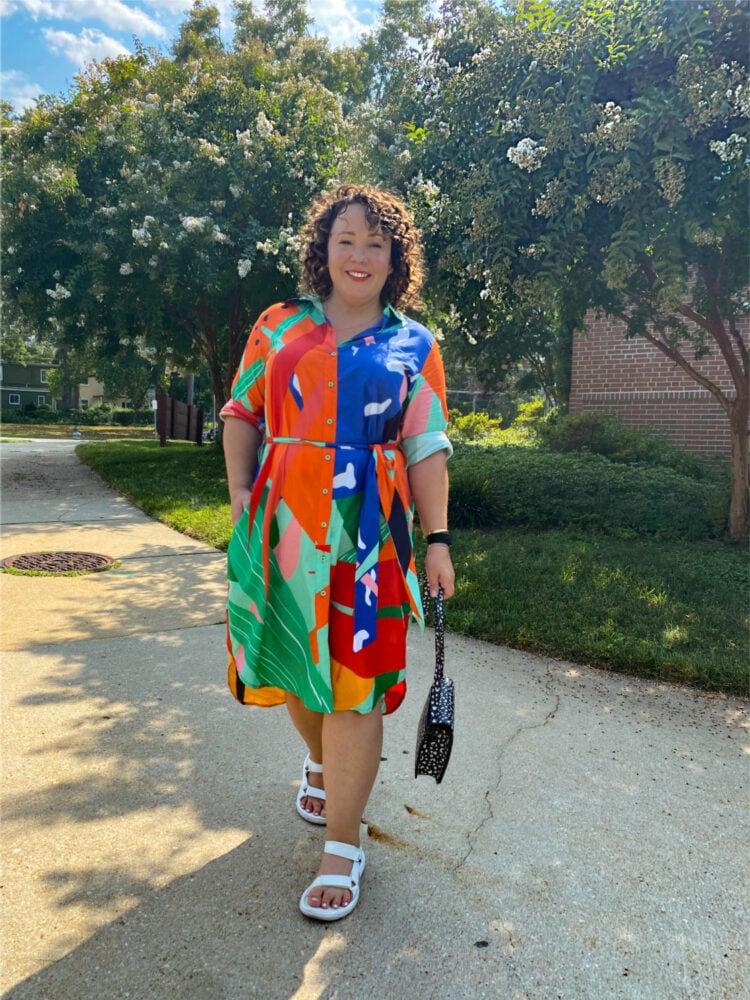 The bag is an old style from Dagne Dover. I've been a fan of this brand for years since a reader turned me on to Dagne Dover back in 2014. I had the pleasure of meeting the brand's CEO, Melissa Shin Mash, when Dagne had a popup in DC's Union Market many years ago. We've stayed in touch and it's such a thrill to see how this bag brand she founded with Jesse Dover and Deepa Gandhi has grown and evolved! This is one of my favorite bags; it's just big enough for the essentials and such a fun print on the leather. Dagne Dover no longer carries bags like this so it is extra special to me.
Shop This Look: