This article may contain affiliate links; if you click on a shopping link and make a purchase I may receive a commission. As an Amazon Associate, I earn from qualifying purchases. 
I get often receive emails and comments from women stating that fashion is unattainable because of their size. That I don't get it because I have never been larger than a size 18. That they can't relate to fashion blogs because they never feature fashionable plus-size women. That they can't wear current trends because they don't work with a larger or more curvy frame. And in an answer to those comments, I send them to Chastity's blog, GarnerStyle.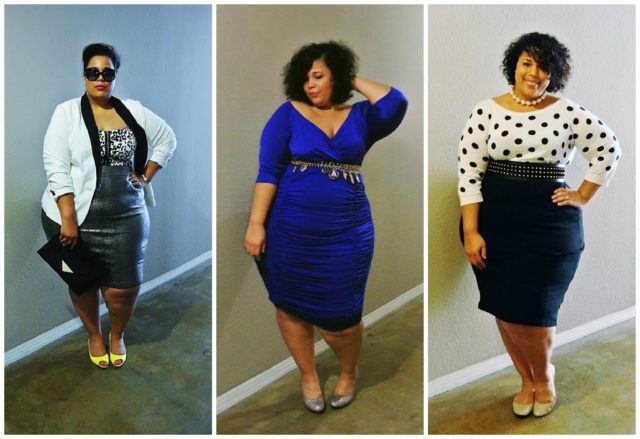 Chastity Garner is plus-sized, and not in that typical catalog model way where she's just a voluptuous size 10. Chastity has a pear shape, she's larger than an 18 on the bottom, she has curves… and she knows how to rock all of them and have fun with current trends. Leather? Check. Leopard-print pencil skirt? Check. Exposed midriff? Yep… Chastity does it and does it well. And for this, I find Chastity inspiring and a True Fashionista.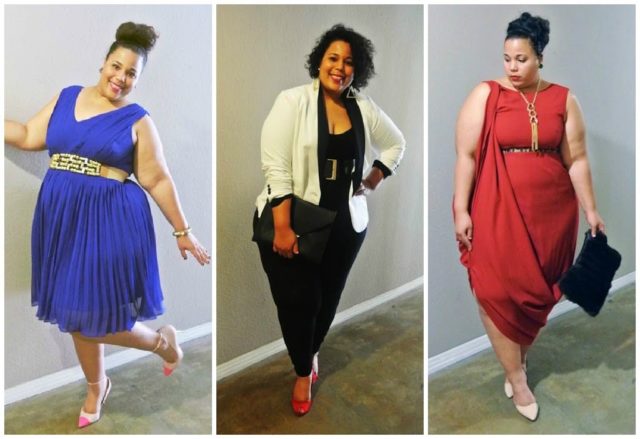 I know that fashion isn't as easy for those who wear double digit sizes. Selection, fit, quality, and trend is lacking and you can't just waltz into your neighborhood mall or boutique and find a fabulous ensemble. But Chastity and her informative blog GarnerStyle show that plus size fashion DOES exist and it's worth the search. While Chastity features her own personal style in outfit posts, she also provides tips on how to shop for her look. Be it considering chain belts for statement-making necklaces or how to shop plus size vintage, Chastity has you covered. She also does extensive reviews on plus size brands and collections.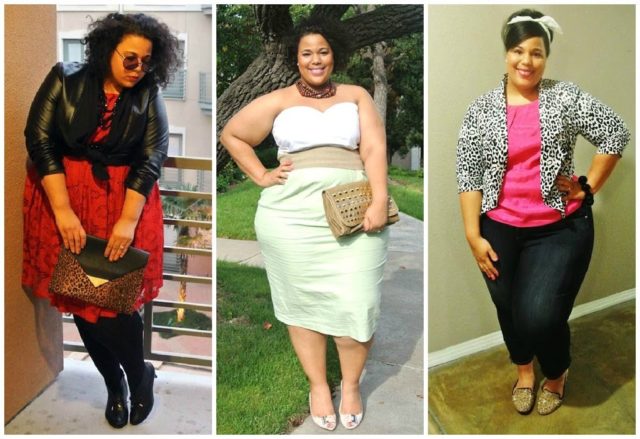 Chastity is more than her blog; she is also a stylist who does in-person and virtual image consulting and styling. She even has a new book, The Curvy Girl's Guide to Style. From the book's purchase page, The Curvy Girl's Guide to Style is, "Literally a crash course on having fabulous style at any size, this book explores several areas of style that the average curvy girl struggles with."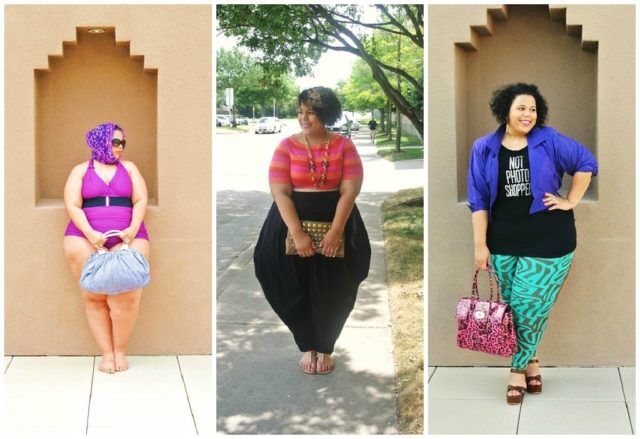 I was honored to have Chastity featured on Wardrobe Oxygen – she is fun, fashionable, and utterly fabulous. She reminds me that fashion should be fun, not just about trying to make clothes flatter. The most flattering thing a woman can put on is confidence, and Chastity has plenty of that and wears it so well. As with every other True Fashionista, I asked Chastity the same five questions. Here's her answers:
How would you describe your personal style?
I have always stuck to saying I have a classic sense of style. I may get crazy from time to time and I am unafraid to try new things, but at the end of the day I love my classic pieces. I feel like you can achieve any look with your classics.
Where did you get your passion for fashion?
My first memories of knowing how fashion can change the way you feel and look is when I was in Belk with my mom. There was a pair of peplum pants that I tried on, hot pink pants with a green peplum to be exact. I was eight years old. I knew then that clothes were magical. In those pants I felt like I could conquer the world.
I have a few memories of things that I wore as a child that gave me that feeling, so I understood the power of fashion by the time I was four years old. Being a fat kid and teenager, I couldn't express how I wanted to look because there weren't a lot options out there for a girl over a certain size. Once the fashion started to change and plus size options began to flow it allowed me to unleash my inner stylish girl. I haven't looked back since.
So I guess to answer your question, I got my passion from something innately in me, the other part stems from being fashionably starved for so many years.
Where do you find sartorial inspiration?
I find it everywhere. You may say I'm a little addicted to Pinterest. Lately I've been seeking inspiration from home décor. Color and print combinations will be showing up in my spring looks.
What is the difference between fashion and style?
If you're broke, can't buy the latest this or that, but can still look fabulous, you have style. In my opinion, it's a personality trait. It can't be taken away from you.
Fashion is what you see on the runways. It's what we are given every season. It's physical. It can be bought. You can't buy style.
Any advice for a woman who is starting to find her personal style?
Try different things. Being brave is the biggest part of developing your own personal style. I feel like a lot of women can't achieve their style goals because they are too afraid to try new things. This generates out of fear of what other people will think. Who cares what other people think! If I cared about what others think, I'd be starving, cranky, and frumpy. I definitely wouldn't be the girl that I am today. When you do that you really figure who you are as a person and what that girl looks like. Personal style is all about conveying to the world who you are.