This article may contain affiliate links; if you click on a shopping link and make a purchase I may receive a commission. As an Amazon Associate, I earn from qualifying purchases. 
February 2011, I attended my first blogger event. A few fashion and beauty bloggers in the DC area decided to get together for cocktails and brainstorming. Thanks to that happy hour, I got to know Katherine Martinez, blogger, business owner, designer, and True Fashionista.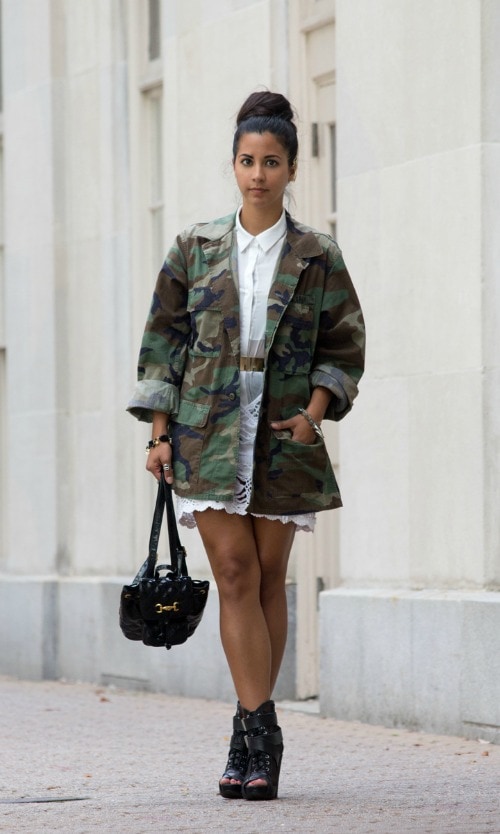 Katherine always amazes me when I see her – she will take the item I will laugh at on the racks at the thrift store and see the beauty in it. She will rework it, accessorize it, pair it with unexpected pieces and bring out the garment's beauty. She is able to take those Jessica McClintock granny dresses I wore in middle school and make them look badass with chunky shoes, studded accessories, and a DIY asymmetrical hem.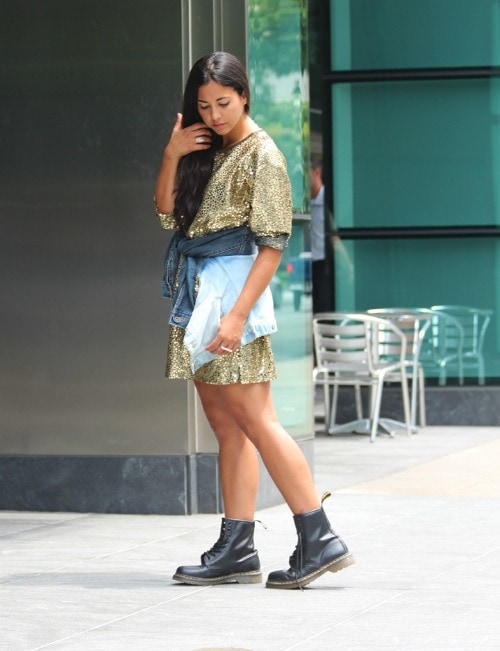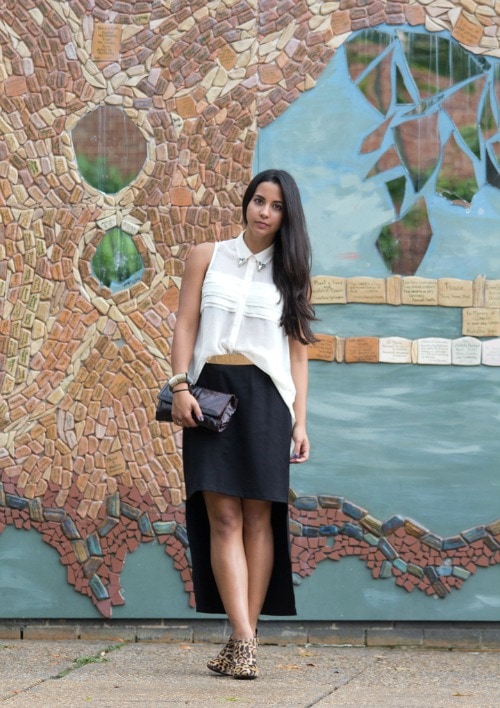 Katherine shares her incredible eye for style and vintage with Co-Creative Director Ashley Turchin at their shop La Petite Marmoset. They have a boutique here in DC, an Etsy shop, and have their pieces sold at some of the coolest shops in the DMV.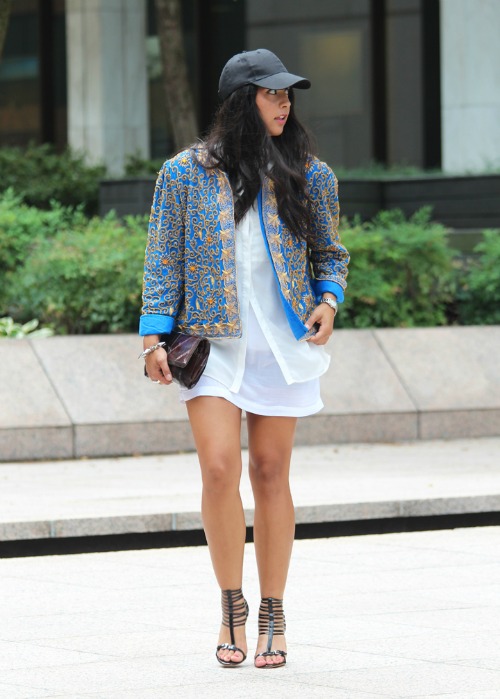 As soon as I thought of this True Fashionista series for the blog, I thought of Katherine. She knows herself, her style, and wears clothes, no matter how crazy or strange, without them wearing her. Not only is she creative, talented, and stylish, but she is one of the warmest and nicest people I have met in the DC fashion scene. Her smile lights a room and she's always a blast to spend time with. I asked her the same five questions I will be asking of all True Fashionistas in this series, here are her answers:
How would you describe your personal style?
I would describe it as (it is now cliché to call this a cliché) eclectic– I like to mix vintage pieces with modern basics. I tend to gravitate towards things that are what I like to call "beautifully ugly"— that is, at first glance, your reaction might be, "Who ever thought it was a good idea to wear that thing?" Beaded, fringed, leather, sequined, and bright are always on my mental checklist when hunting for vintage.
Where did you get your passion for fashion?
My mom says that from the time I was little when we went shopping I knew exactly what I wanted, despite her efforts to put me in turtlenecks and jeans. My abuelita and other women on my dad's side of the family all are creative and like to sew, so that helped grow my love for DIY fashion.
Where do you find sartorial inspiration?
All over the place! I follow many blogs and am always checking my favorite online stores to see what vintage pieces can translate to those looks— I also am inspired by old movies and ad campaigns. Musicals from the '40s and '50s are my favorites because the costumes were so over the top!
What is the difference between fashion and style?
I think fashion is something that is fleeting, changing by the minute (in today's online world it seems like by the second), and something that, with enough money, anyone can purchase. I think money can't buy style— style is more personal and depends on the individual. Style is what makes the same designer top look gaudy on one A-list celebrity but effortlessly chic on another.
Any advice for a woman who is starting to find her personal style?
Find pieces that work for your body— once you know what works, experiment away with colors, prints, and fabrics! Look for inspiration online, but put your own spin on it. I think the biggest mistake people make is getting discouraged when the latest trend doesn't look good on them– having a solid foundation in knowing what basic pieces make you look and feel your best can allow you to seamlessly incorporate new elements 🙂