This article may contain affiliate links; if you click on a shopping link and make a purchase I may receive a commission. As an Amazon Associate, I earn from qualifying purchases. 
I'm graduating college in the next couple months, and I realized I don't have any work appropriate clothes! My field of study was Graphic Design, so the creative arts is where I'm headed for sure….only problem is, I'm not sure if my new employers are all gung-ho about me having a tattoo on my arm. What would be a few outfits that would be decent for career hunting in the creative field, that would hide my forearm tattoo? I don't want to look like a stuffy person with just suit jackets galore.
How exciting, what a crazy time for you! I wish you the best in your last semester and much luck on the job hunting process! I'm glad you are considering this; while tattoos have become quite common in all sorts of fields, there are still many who don't fully understand or appreciate them. A first interview is time to dress to sell your skills, not your sense of personal style.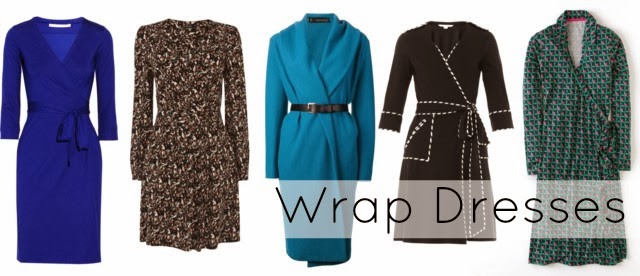 As soon as I read your submission, I thought wrap dresses! From Target to the creator of this style of dress, Diane von Furstenberg, a wrap dress is chic and office appropriate. Be it a bracelet-length sleeve that covers the tattoo but lets the wrists show, or a long sleeve, such a dress would be great for a creative interview and works all year round. An alternative is the shirtdress; if not too casual of a silhouette (keep the chambray and shirttails for once you have the job and look for something more tailored and polished) it can look sophisticated and stylish for your interview.

An alternative dress is the sheath or shift dress. A sheath has a more fitted silhouette, a shift can vary from a bit of tailoring to being more sack-like. If choosing a shift, I'd stick with one with a bit of tailoring for a cleaner and more professional feel. Either style of dress with bracelet or long sleeves is elegant and on trend. It can be left simple, or personalized with a great necklace or scarf.
Not all jackets are stuffy and suit-like. One of the best ways to relax a blazer is to break it from its matching skirt or pants. A white or ivory jacket with black pants can look modern and hip, a black jacket over a printed dress loses its boardroom feel.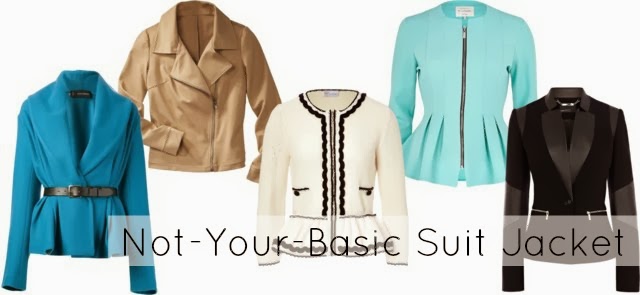 But don't feel you have to stick to classic suiting blazers. A cropped swing jacket, trench-inspired jacket, or a moto jacket can be a fantastic alternative, especially when interviewing in the creative arts field. I once interviewed a woman for my non-creative arts company who wore a gray knit moto jacket over a black sheath dress. Paired with tall black boots and a modern silver necklace, the look was stylish, unique, but still appropriate at my more conservative office.
Follow Me | Twitter | Facebook | Instagram