This article may contain affiliate links; if you click on a shopping link and make a purchase I may receive a commission. As an Amazon Associate, I earn from qualifying purchases.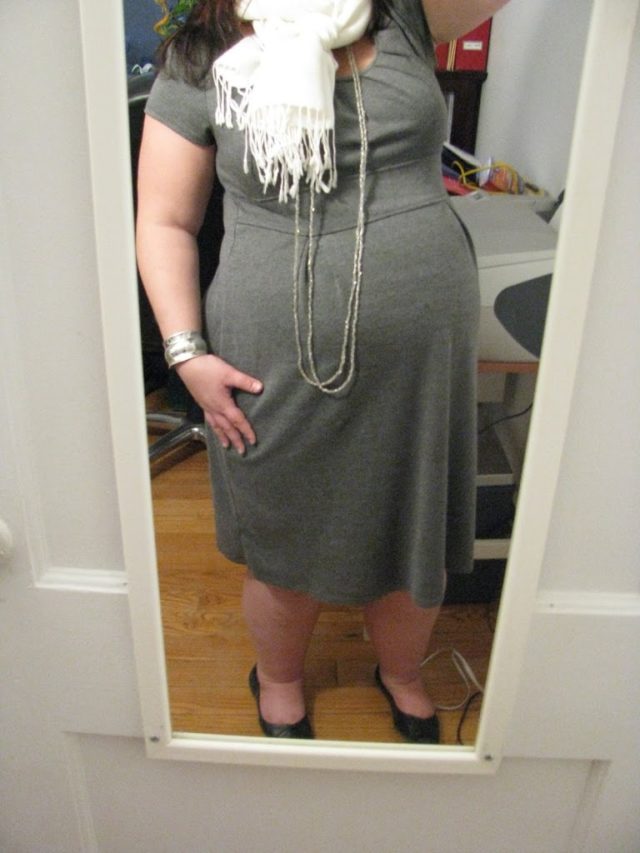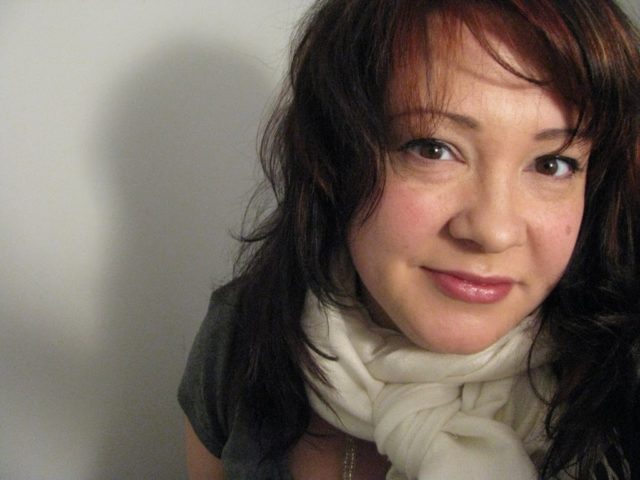 Sorry, no pics from the rest of the weekend. The house is in full upheaval so it's hard to get near a mirror without a pile of crap or a construction worker…
The belly is getting big, as are the arms, the legs, the breasts, the chins… I was shocked to find out I only gained seven pounds this past month – it feels more (and looks more) like 20. Went to the midwife yesterday, all if fine and weight if fine, so I guess I shouldn't worry or stress about it. I just feel like a whale, and I now snore even if I drift off to sleep (happens when your breasts practically touch your chin). Barely anything fits – I have the two pairs of ponte pants from Old Navy and picked up another pair from Liz Lange for Target (not as thick or nice). At home I wear old pre-pregnancy yoga pants. A couple dresses fit but most are too short now to wear without leggings or tights. It's also too cold most days to walk around town in bare legs (I put on leggings with this outfit just to walk to work). Only a month left!
Attire:
Merona for Target – Gray ponte dress
Pashmina International – Oyster pashmina
H&M – Silver necklaces
Silver cuff
Naturalizer – Creston flats in Black
Hair:Day Two, just brushed
Beauty: Philosophy – The Supernatural foundation in Beige, Clinique – Like Mink shadow duo (the lighter color); Almost Lipstick in Black Honey (on lips and cheeks), Maybelline – UltraLiner in Black, Cover Girl – LashBlast mascara in Rich Black