This article may contain affiliate links; if you click on a shopping link and make a purchase I may receive a commission. As an Amazon Associate, I earn from qualifying purchases. 
Sorry about yesterday… it was very busy at work and next thing I knew I was on the Metro home and hadn't posted my outfit! Then my hubby took the laptop on his business trip… well you get two days in one. I also think it's funny because not until I uploaded the pics to my computer did I realize both days were all black and red. Sort of a theme…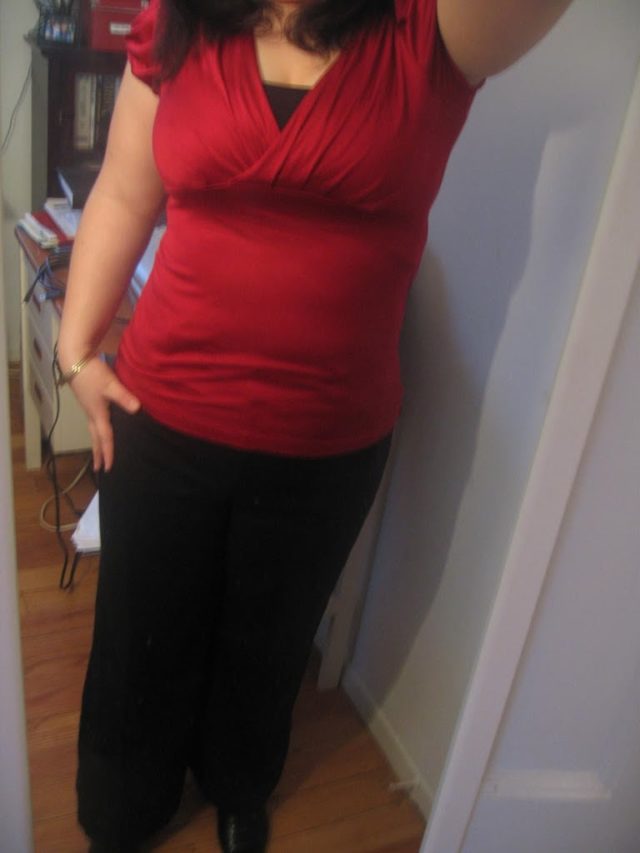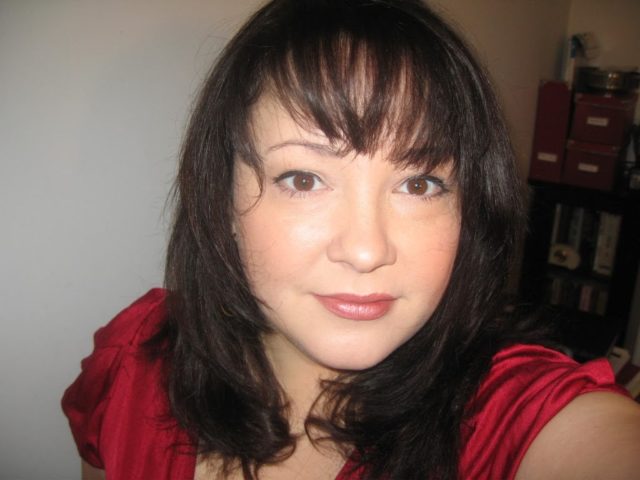 Yesterday I wore a red silk jersey puff-sleeved surplice top from Banana Republic, black cami from Victoria's Secret, black wool blend trousers from Ann Taylor Loft and black city boots from Impo. Gold hoops and gold bangles from Ralph Lauren.
Hair was washed and conditioned, a bit of Jonathan Silky Dirt added while damp and blown dry with a paddle brush and then a round brush for the ends.
Makeup is L'Oreal True Match concealer in W1-3, philosophy The Supernatural in Beige, Cargo Matte BeachBlush in Tenerife, Cover Girl LashBlust in black on curled lashes, Maybelline UltraLiner in black on tht etop lash line and Revlon ColorStay Lipcolor in Real Raisin.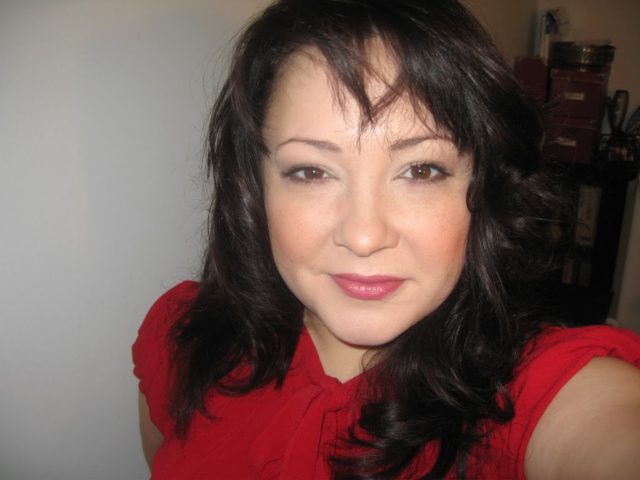 Today is another day of red. Red crepe jersey dress from Maggy London, black tights from Target, black "Zampa" patent Mary Janes from Nine West.
Hair is second day. Finger combed, blew the bangs straight, that's about it.
Makeup is L'Oreal True Match concealer in W1-3, philosophy The Supernatural in Beige, Cargo Matte BeachBlush in Tenerife, Revlon ColorStay shadow quad in Neutral Khakis – ivory in inner corners and brow bone, khaki on lid, chocolate in crease and along lash lines. Lashes curled, two coats of Cover Girl LashBlast in black. On lips is Neutrogena Soothing Lipsheer in Plum Kiss.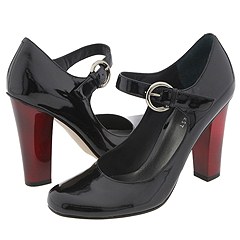 And yes, these are new shoes (these are the ones we were discussing, Tonya). I have coveted these for a while at Nordstrom and after some sleuthing online, found them for half the price at Nordstrom on a site called 6pm.com. The site was easy to navigate, the shoes arrived in less than a week and were well packaged and all in all I am a happy camper… except that I wore these on the wrong day.
Today a Metro train broke down and there were major delays, packed cars and a lot of cars just standing still during issues. A normal 40 minute commute took well over an hour and all of it took place with me smashed into people and standing up. Did I mention I broke/sprained a toe last weekend? Yeppers, by time I got to my office building I was hobbling and I am typing this in my stockinged feet. I think these shoes will be jsut fine once I put in some Foot Petals and let my toe heal!