This article may contain affiliate links; if you click on a shopping link and make a purchase I may receive a commission. As an Amazon Associate, I earn from qualifying purchases. 
"Sometimes you need to spend money to make money."
We have heard this when it comes to renovating our homes for a sell, or starting a business. Well this rule holds true for fashion. Sometimes you need to spend money to make (or save) money.
Quality clothing is usually more durable and classically-styled than its cheaper counterparts, resulting in less money on the wardrobe and more for the wallet. However, there is another way that spending money can support your bank account in the long run.
Your New Best Friend – The Tailor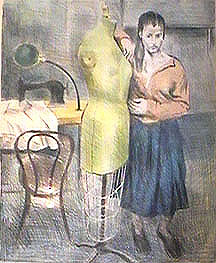 Heels were hip, but now flats are where it's at. You finally got rid of that baby weight and back into a size eight. You're 5'1" in a 5'6" world. There are many reasons why the clothing you either own or hope to own isn't quite right and could use a bit of sewing modification. A good tailor can help you out to take your current wardrobe and make it fit the current trends AND your current figure. Instead of settling for garments that "sorta" work on your petite/curvy/lanky or otherwise non-mannequin frame, take them to a tailor so they can have a custom fit.
The price for tailoring is far less than you'd expect; in Washington DC you can get a pair of jeans shortened and the original hem replaced for an original look from $20 or sleeves of a trench shortened from $7. In Boston, a dress can be altered to fit recent weight loss for as low as $15. When you factor the price of replacing these garments, these rates for alterations can be quite the investment.
Ask neighbors and colleagues for tailor recommendations; websites like Checkbook and CitySearch often have detailed reviews for local businesses that provide alterations and be sure to ask your local boutique bridal or dress shop – they usually have a certain seamstress or tailor they work exclusively with for custom orders.
Once you have found a tailor, start small with a hem of pants or a dress to see if you like their quality, pricing and turnaround. If they do a great job, then you can advance with more complicated alterations. Be sure to come with the foundation garments and shoes you plan to wear with the garment to ensure a perfect fit. There's no need to replace an entire wardrobe or shop high-priced specialty boutiques for your figure when you have a reliable and reasonably-priced tailor down the street!
The Return of the Cobbler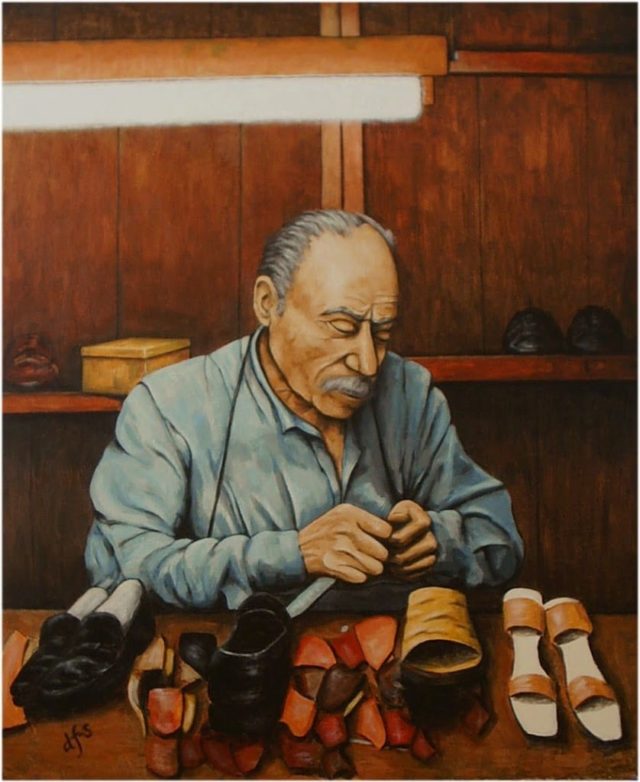 Asking many friends, it seems they never have used a cobbler and think of the trade as one used back in the day to keep a person's one pair of shoes from falling apart. A heel breaks, a boot's sole wears thin and shoes in this millennium head for the local Goodwill or landfill. As with a tailor, it is far cheaper in the long run to repair that which you already own than to replace it.
My friend has a great pair of knee-high boots; she got them for a song in an end-of-season sale a decade ago, yet these boots still look new and garner many compliments. How does she keep them looking so fresh? Each fall she takes these boots to her local cobbler to be reheeled and resoled. When she lost weight, she had the cobbler make the boot shaft narrower, and when she got a job that required her to be on her feet more often, she consulted the cobbler and invested in new insoles and a more flexible sole. These boots have more than paid for themselves over the years, and the small repairs she makes yearly to them is far cheaper than purchasing a new pair.
To find a great cobbler ask around and search the internet for reviews. Also check with your local higher-end department store; they occasionally have a cobbler onsite that will work on items both purchased at the store and not (shoes not bought at the store usually cost more to be repaired but the prices are competitive with other local vendors). Working with one of these cobblers ensures you receive the good of quality department stores demand.
Cobblers can do more than replace the sole of your shoe; they can shorten a heel height, replace zippers and buckles, add a strap, change the shape of the vamp and add girth or narrow the shaft of a boot. In Seattle, a zipper replacement or sole repair is less than $10; in Cleveland a yearly repair, zipper replacement and polishing can be found for as little as $15.
When you visit the cobbler, go at a time when you have time. Be able to explain in detail what you want, put on the shoes if it is a matter of changing heel height or shape of the shoe. And trust the cobbler's opinion – if he says he cannot do what you ask, do not force him. Get a second opinion at a different shop if you do not believe his response, but forcing a cobbler to do work he is not familiar or comfortable with could cause your shoe to be ruined.
If you are savvy with your original purchases and keep them in style and in shape with alterations and repairs, a well-made quality wardrobe can give you many years of wear and style.
"The Seamstress" by Raphael Soyer; "The cobbler at work" by Daniel Fermor-Smith.